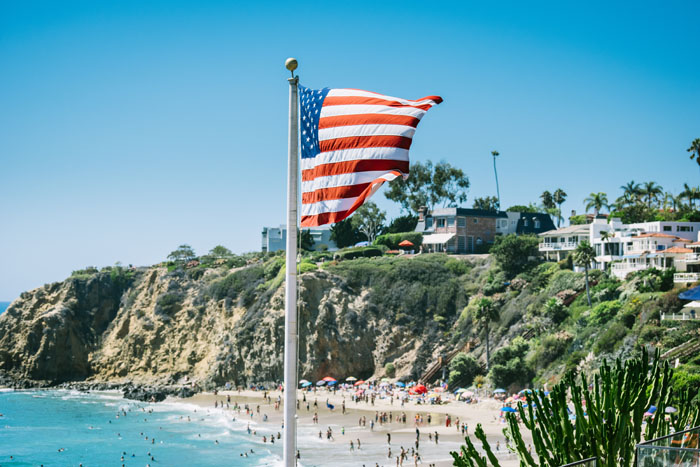 Happy Labor Day weekend everyone! Cheers to the holiday where we gather 'round and clink our glasses (beer cans?) to a much needed break from work. I don't know about you, but the Labor Day break reminds me just how much I don't feel like returning to work.
Which is why on this Labor Day, I had to pause and ask myself:
Do good jobs actually exist?
The odds are not in favor of yes. A Gallup Survey revealed only 13 percent of people worldwide actually like their job.
That leaves 87 percent of people who spend 5 out of 7 days of the week waking to a screeching alarm clock which is killing our health. We spend an hour making ourselves look different and dressing in clothes we wouldn't normally wear. Then we drive 30 minutes to work, where we spend 9 hours, if we're lucky, doing something we'd rather not. Followed by another 30 minute commute home.
Once home, we get about 5 hours of rushed leisure time, most of which is spent catching up on chores we were too busy to do during the workday, before sleeping for (hopefully) 8 hours.
Of course, this is assuming we are one of the lucky ones working less than 40 hours per week. These days, over half of us work longer, with nearly a quarter pulling in 60+ hour weeks.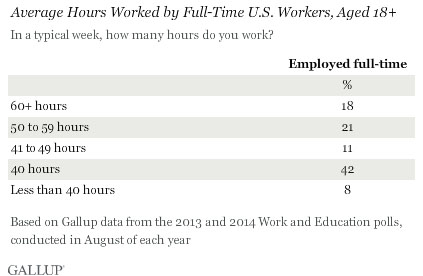 Speaking of long work weeks, what's up with that? Our society is more productive than ever, yet we are working longer and longer hours. In 1930, the famous economist John Maynard Keynes predicted technological advancements would have us all working 15 hour weeks, and a 1965 senate subcommittee assumed we'd all be working 14 hours a week by the year 2000.
Apparently, both underestimated either the greed of employers or the salary dependence of employees.
All in all, our current recipe leaves us with at least 11 of our 16 waking hours doing things we hate. If you're like most, you then repeat this process for approximately 40 years, or over half of your entire life. If you're lucky.
Life is short. Then we die. Ask any successful person, and they will tell you time is far and away the most precious commodity. Time is the only commodity, no matter how smart, rich, or powerful we are, that we can never get back. When it's gone, it's gone. And every day we play a strange game of assuming, and hoping, that our ticking clock of life still has plenty of time left.
Which begs the question: Do we really want to spend nearly every waking hour, for over half of our lives, working jobs we dislike, for bosses we hate, doing things that don't interest us?
And further, are there any jobs out there we would like, anyway?
The Elusive Dream Job
My girlfriend loves her job. In the survey above, she would probably be one of those privileged 13 percent who corporate desk jockeys like myself are so jealous of. I won't go into specifics, because she blushes any time I even mention her on this blog of mine, but rest assured she holds a job which is many, many people's dream job. Every summer, there is a line of students, mid-careers, and everyone in between lined up for an unpaid, volunteer internship just because the job is considered fun.
As a Business/Finance major, this idea of a fun job is still completely foreign to me.
Yet when I join her coworkers for an after-work happy hour, a work relating bitching session ensues, just like any other job.
What's going on here?
I don't bring up this example to make my girlfriend and her coworkers sound ungrateful. They are far from it.
Instead, what I see happening here is a much deeper phenomenon.
Enjoy Your Job by Becoming Free
I believe what's happening here is a rebellion against obligation. In other words, as long as we have to work, we will always hold a certain amount of resentment, even for our perfect job.
Even the artist dislikes painting, when he's told how to hold the brush." -Ancient Chinese Proverb (which I may have actually just made up myself)
This is basic psychology. Humans don't enjoy being told what to do. Especially not in our areas of specialty, or say, a career which we devote nearly our entire lives to.
I've noticed an interesting trend around the Early Retirement world. When many reach Financial Independence, they don't quit immediately. In fact, they find their job more engaging, satisfying, and inspiring than ever before. They continue to work, even if they don't have to.
And it's because they don't have to work which allows them to once again enjoy their jobs. Because, in fact, work is no longer a job. Work is now a choice.
This gets to the core of what this blog, and what becoming financially independent, is all about: the freedom to be happy. From freedom comes happiness, and by improving our finances, we are increasing our freedom.
Which actually, brings me to some thanks, on this wonderful day of holiday.
What I'm Thankful for this Labor Day
I think I read somewhere about the importance of ending blog posts on a high note. So here we go!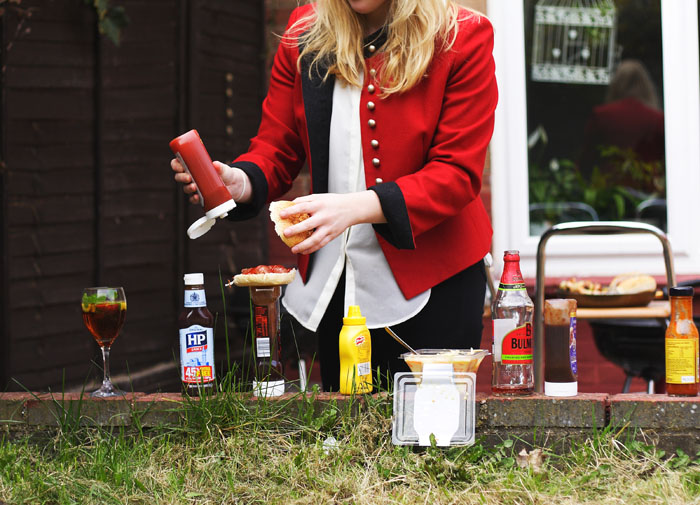 I'm thankful I live in an era where complaining about 60 hour work weeks is even an option. During the Industrial Revolution, most workers worked 10 to 18 hour shifts, 6 days a week. The term weekend wasn't even coined until the mid 1800s! Workers rights activists had to fight tooth and nail just to finally win 10 hour workdays in 1847, and even then, the limit applied to women and children only.
By comparison, my 40-45 work week looks like a walk in the park. Had I been born to a different generation, it's possible I'd have nonexistent leisure time, and the chances my wages could ever fund an early retirement would be equally slim.
And on that note, I'm thankful I live in one of the greatest countries in the world for pursuing early retirement. Not only was I lucky enough to be born a one percenter, but I also live in a country that happens to be pretty darn amazing when it comes to freedom in chasing early retirement. While there are many noble aspects to the European & Scandinavian system of free healthcare and college education, the more I imagine living in those countries, the more I see my early retirement delayed by several decades, at best.
Denmark for example, sports a 60% income tax rate on the equivalent of a $60,000 USD salary. The average household in Norway pays approximately $70,000 per year in taxes. Even Great Britain's income tax bracket jumps to 40% at a staggeringly low wage of £43,000. Maintaining a savings rate high enough for early retirement in these environments gives me anxiety.
Fear not, I don't plan on ever making My Money Wizard into a political blog. But during a day of reflection, I couldn't help but stop and be thankful that, for my money, there's not another country in the world which I would want to be earning and parking my money if my goal is early retirement.
A reader recently emailed me asking if I'd ever considered switching to a job that would make me happier. (Do I bitch that much? haha!) My immediately instinctual response was, "Oh, just every day…"
But on this Labor Day, where I'm dreading going back to work tomorrow, I actually have to say the truest answer is: No. I am appreciative for my job. It allows me to pursue my financial goals (early retirement) while offering enough reasonable hours to pursue my non-financial goals (this blog, travel, time with my friends and family).
Ask me tomorrow though, and I'm sure I can tell you exactly how many days before I pull the ripcord to an early retirement. 🙂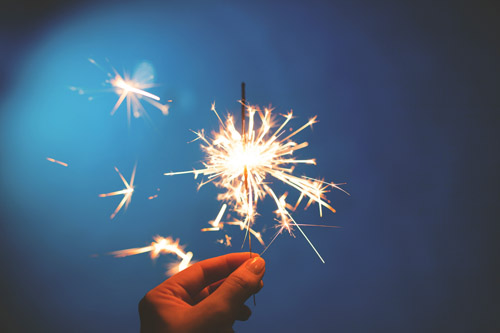 Happy Labor Day, Money Wizards!