Last Updated: April 2018
October 21, 2015 marked a huge announcement which I'm sure many Money Wizards were eagerly awaiting.
Aside from being the official Back to the Future Day…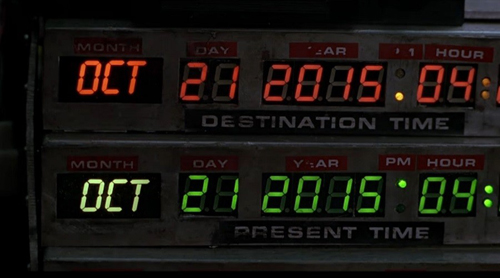 …the IRS also announced 2016 retirement plan limitations.
For those who don't care to sift through thrilling paragraphs that read like this:
The Code provides that the $1,000,000,000 threshold used to determine whether a multiemployer plan is a systematically important plan under section 432(e)(9)(H)(v)(III)(aa) is adjusted using the cost-of-living adjustment provided under Section 432(e)(9)(H)(v)(III)(bb). After taking the applicable rounding rule into account, the threshold used to determine whether a multiemployer plan is a systematically important plan under section 432(e)(9)(H)(v)(III)(aa) is increased in 2016 from $1,000,000,000 to $1,012,000,000
…are they kidding? I wonder how many people would read my blog if I wrote like that?
Anyway, I went ahead and read all of that bone dry IRS language so you don't have to. In 2018, you can:
Contribute up to $18,500 to your 401K plan at work.
Also contribute up to $5,500 to an individual retirement account.
If you're single and your adjusted gross income is less than $31,500 ($63,000 if married) you can receive the saver's credit, aka FREE MONEY.
In other words, the maximum amount you can contribute to your 401K and Roth/Traditional IRA stays the same as 2015. The cutoff for being eligible for the saver's credit increased a little.
"For the what?"
Hold your horses there, pal. We're talking about taxes remember? Nobody is supposed to get that excited talking about taxes.
Nonetheless, today we will be discussing two things: the incredible power of maxing out your work sponsored 401K, and how to get savings on top of savings (booya!) through the saver's credit.
How I learned to Stop Worrying and Love The 401K
When I got my first real job out of college, I continued to invest nearly all my money into taxable stocks and index funds. I contributed the bare minimum to my 401K, just to get the employer match, but I was reluctant to invest anything beyond that.
"I'm young," I thought to myself. "I don't want my money locked up for years in a retirement account. I want my money ready and available, in case a huge business opportunity comes crashing through my window and needs a notable amount of capital."
The details are a little hazy, but I imagined it all going something like this:
Cue The Money Wizard, surfing away on the internet, when SMASH! The world's greatest business opportunity comes blasting through the window, Kool-Aid Man Style.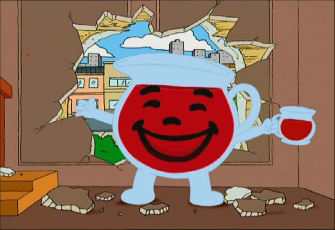 I imagined the sales pitch in crystal clarity. "Hey Money Wizard, this is the best business idea EVER! Start up this business, and you're guaranteed to be a MILLIONAIRE, from pure passive income. The idea just happens to need the EXACT SAME amount of money you've been savings these past few years. And the best part, there's no risk. Plus, you'll get a date with Scarlett Johansson."
I'll admit my mind may be more ridiculous than most, but I'm willing to bet the majority of people scared of maxing out their retirement accounts think something similar.
The problem is, that line of thinking is WRONG. And it's costing you thousands.
Why Investing in Your 401K is THE Most Powerful Investment
1) Your 401K contributions directly reduce your taxable income. Lower taxable income, lower tax bill. I save over $6,000 per year just by maxing out my 401K.
2) Employer Matches are literally the best investment ever. Quick, name me an investment that provides a 100% return, guaranteed. The answer: your employer's 401K match.
Say your employer matches the first 5% of your 401K contributions. If you make $50K per year, that means the first $2,500 you contribute automatically and instantly doubles to $5,000, thanks to your employer match – an immediate 100% return on investment. 
Even the Kool Aid Man up there can't promise returns like that. 
3) 401K money can actually be accessed before age 59 1/2, contrary to popular belief. Options include taking a loan against your 401K (not at all recommended) or using the tax loophole known as the Roth IRA Conversion ladder (very recommended).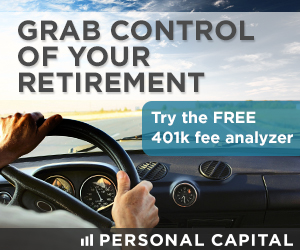 Showdown: Money Muggle vs. Money Wizard
Let's consider two tales to show how unbelievably powerful the 401K effect really is.
Before you started reading this gem of an article, you may have been tempted to be like the Money Muggle. He graduated college last year and scored a decent gig paying him $45,000 per year. But he doesn't care about investing, so he doesn't contribute to his 401K at work and receives no employer match and no tax breaks. (Or he's like I was, and he's waiting around for a Kool Aid Man shaped hole in the wall along with the incredible business plan he's bringing.)
At the same company, there's the Money Wizard, who's a coworker of the Money Muggle. The Money Wizard is earning the same $45,000, but he knows about the power of the 401K, and he's determined to grow his wealth at the fastest rate possible. To do this, he lives a modest yet happy life while contributing $18,000 (the 2016 IRS maximum allowed) to his 401K.
For this example, we're assuming they're both law abiding, tax paying citizens. I'm using Minnesota's state income tax rate and used two handy online tax estimators: Bankrate's Income Tax Calculator and Smart Asset's State Income Tax Calculator. 
| | | |
| --- | --- | --- |
| |  Money Muggle  | Money Wizard  |
| Annual Income |  $                 45,000 |  $                45,000 |
| Annual 401K Contribution |  $                            0 |  $                18,000 |
| Employer Match | $ 0 | $ 2,250 |
| Adjusted Gross Income |  $                 45,000 |  $                27,000 |
| Standard Deduction |  $                    6,300 |  $                   6,300 |
| Taxable Income |  $                 38,700 |  $                20,700 |
| Total Federal Taxes Paid |  $                    5,469 |  $                   2,644 |
| Total State Taxes Paid |  $                    2,020 |  $                      893 |
| Total Taxes Paid |  $                    7,489 |  $                   3,537 |
Because of his 401K contributions, the Money Wizard reduced his taxable income by $18,000. How much less tax did he pay? Right around $4,000 dollars. ($3,952)
We're talking $4,000 of hard earned, real money which can be kept, rather than thrown into the never ending sinkhole of taxes.
Looking at it another way, by contributing $18,000 to his 401K, he's effectively receiving an immediate return of  $6,250. ($2,250 of employer match plus $4,000 in taxes saved.) That's an annual return of 35%! 
Let's put a 35% return into perspective.
Housing prices during the real estate bubble leading to the Great Recession returned about 6% per year.
Warren Buffet, the greatest investor in the history of the world, has averaged a return of 20% during his investing career.
Even Apple stock, perhaps the best performing large stock in the past 15 years, has returned less (about 30%) since the release of the iPod 1.
How hard would you study if you knew your investments could outperform one of the biggest real estate run ups ever, the most profitable stock in recent history, and the greatest investor of all time?
How hard would you work for a nearly $6,500 raise at your job?
Good news, you don't need to study or work harder. Instead, just delay that new car for a year, log into your work's payroll program, and change a decimal or two on the contribution allotment. Boom, easier than a Facebook status update.
Take that, Warren Buffet.
Could it get any better?
Actually, it can. Because you're receiving those tax breaks by investing in a productive asset like a 401K and not say, a house, you're starting with a larger snowball of wealth rolling down the mountain. And that big sucker has some mass behind it.
Just one year of financial savvy from a young college grad who decides to max out his 401K and invest the tax savings, leaves him roughly $300,000 richer by age 60. From just one year of financial discipline.
$18,000 Honda this year or a $300,000 Ferrari at retirement? The choice is yours. 
What if he keeps maxing out his 401K every year throughout his working career? He will be retiring with, wait for it… $3.9 million dollars. 
No doctors, lawyers, or lottery winners required. He could be the worst worker ever, never receiving a raise, and on the verge of a layoff for his entire career. But with just a post-grad starting salary, time spent in the market, and a little knowledge of an often misunderstood benefit, we are now looking at a multi-multi-millionaire.
I'm starting to sound like a late night infomercial scammer, but there really is more. What if I told you the IRS will pay you to retire with nearly $4 million dollars?
The Saver's Credit, A Young Money Wizard's Best Friend
The savers credit is an awesome tax incentive which rewards "low income earners" for contributing to their 401k or employer sponsored retirement plan. Basically, a low income wage earner can receive a tax credit for anywhere between 10-50% of their first $2,000 in retirement account contributions.
The coolest part? While that whole "low income" bit makes the entire thing sound like some sort of government welfare program, in reality a gainfully employed millennial with a decent post-grad salary can easily qualify for this tax break using a little basic money wizarding.
And remember, this is a tax credit, not to be confused with a tax deduction. In the world of confusing government jargon, tax credits are the most beneficial tax break in the world.
Credits don't just reduce your taxable income (that would be a tax deduction). Oh no, tax credits reduce the amount of taxes you OWE, dollar for dollar.
A quick example of Tax Deductions vs. Tax Credits
Oversimplification time: say I make $45,000 per year and have a $1,000 tax deduction. I could have gotten this deduction for a  number of reasons, maybe I donated to a charity, own a home, paid student loans, or had some medical expenses. In any case, my $1,000 deduction makes it so my taxable income is only $44,000, and I pay taxes on that $44,000.*
Now let's say I have a $1,000 tax credit on top of all of the above. My $1,000 tax credit wipes clean $1,000 of taxes that I owe. Boom. Just like that, the tax man gets $1,000 less of your money.
Making sense? Getting excited? I am!
*Real tax law is a little more complicated than this, and most young money wizards will just take the $6,300 standard deduction in this instance. Remember when I said it was an oversimplification?
Now let's see it all in action.
Using the Saver's Credit to Get Paid for Saving
Remember our Money Wizard in the above example? He really was wise. Because as a single guy earning $45,000 he knew about the savers credit, and his goal was to reduce that income in the IRS down to less than $30,750 so he is eligible for some FREE MONEY.
His $18,000 contribution to his 401K did just that. His adjusted gross income was reduced to $27,000, which means he was now well within the $30,750 range of a "low income earner" eligible for the savers credit.
Based on a fancy IRS tax table, we see the Money Wizard's adjusted gross income qualifies him for a saver's credit equal to 10% of his first $2,000 in 401K contributions, or $200. This means the measly $2,600 he owed in federal taxes just got sliced down to $2,400.
So, not only does he pay less than half of the taxes as our poor Money Muggle example, he's also getting a $200 paycheck for his efforts. I believe the very technical name for this is savings on top of savings.
Cue up that "all I do is win-win-win no matter what" song please…
Perfect, thanks.
The cost for all of this money saved? $18,000 into HIS OWN retirement account. He's saving himself money today by giving himself even more money in the future. And getting paid in the process.
To qualify for the saver's credit, you have to be over 18 years old, not a full time student, and not a dependent. Click here for more info from the IRS.
We've thrown around a lot of numbers in this article, and we are dealing with the most boring of the boring topics here. If you made it with me to this far, props to you! By the power invested in me (which is none) I am rewarding you with the five step process to kill your tax bill and retire even richer for your efforts.
How to Maximize Your Retirement Accounts in 2018
So, to reach maximum wizard status, here is the best tax strategy for 2018:
1) Make sure you are contributing enough to your employer sponsored 401K to receive any and all possible employer matches.
2) Open a Traditional or Roth IRA outside of work, and invest up to the IRS limit of $5,500.
3) Continue those 401K contributions until you max out the IRS limit of $18,500.
4) If any of these admirable feats drop your adjusted gross income down to $30,750 ($61,500 if married) do not forget to get your free money through the saver's credit.
5) Enjoy your minuscule tax bill today and your massive retirement account in the future.
And if you're serious about planning your retirement, I continue to recommend a free Personal Capital account: