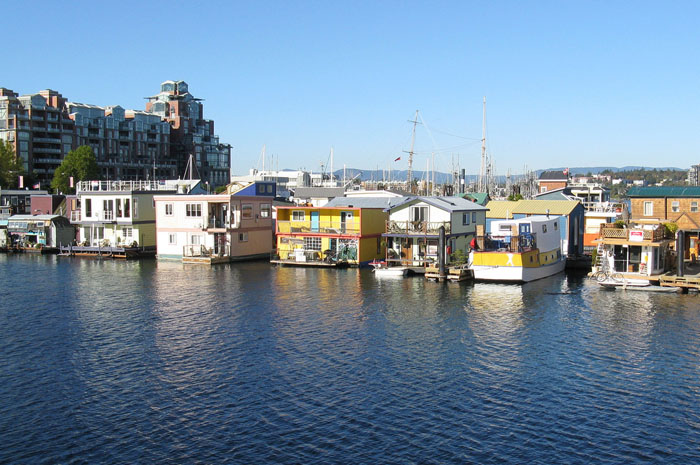 Have you ever wanted to buy a house, but worry about what you will do when it's time to move? What if you could bring your house with you?
More specifically, what if instead of a uHaul trailer, you drove… a boat?
In my aversion to white picket fence home ownership, I have been researching alternative living arrangements. Perhaps the most intriguing is the world of houseboats.
People who use a boat as their primary residence go by a number of different names, names which range from mildly boring to borderline offensive. The most common name is liveaboard. Some are sarcastically referred to as dreamers. The ones lining the Mississippi River here in Minneapolis are maybe-not-so-affectionately referred to as River Rats.
But I've come up with another name for them: financial geniuses.
I mentioned in my June Net Worth Update that I had been houseboat shopping. Either nobody reads my posts very carefully or I'm not as crazy as I think, because, surprisingly, the little bombshell garnered almost no attention at all. In the spirit of drawing even more attention to how I may have lost my mind, I've decided to devote an entire post to the topic.
What Exactly Do You Mean, Houseboat?
You're right, houseboat is a pretty wide term. And that's because there's no exact definition to the word. Houseboats range from tiny fishing vessels with a mattress shoved inside the hull to giant yachts which dwarf most two story homes.
Some look like houses, others look exactly like boats. Some sport massive sea churning engines, others have little piddlers that top out at 2 miles per hour. Some don't even have engines at all.
Perhaps the most common style, and the one which has most captured my interest, is that of the floating barge with a moderate sized engine.
These boat looks like, well… a house, and the footprint usually clocks in around 40 feet x 15 feet. For the eager mathematicians among us, that's about 600 total square feet of indoor and outdoor space per floor. Most of these boats have two stories, if not an outdoor deck for the second floor.
In other words, the common houseboat falls somewhere near the typical apartment when placed on ever-scientific sliding scale of home sizes, which of course ranges from HGTV's Tiny Houses to Shaq's Mansion.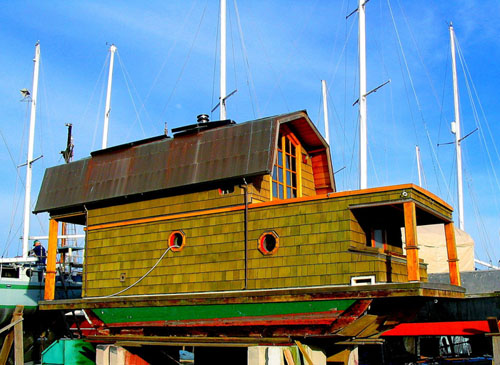 Many houseboats are docked in a marina slip for the summer and placed in storage for the winter. Boats in milder climates or with braver owners stay docked in the slip year round. Other boats, with more financially independent owners, sail the ocean permanently or spend their days venturing from port city to port city along the Mississippi River watershed.
Trivia Intermission: The Mississippi River watershed is the fourth largest in the world, behind only the Nile, Amazon, and Congo. It covers 31 states and 2 Canadian Provinces. Total coverage is 1.2 million square miles and over 40% of the lower 48 states. At it's the narrowest, the river is only 20-30 feet across. At it's widest: over 2 miles. All this makes for one of the premier houseboating playgrounds in the world, and gives the owners an overwhelming number of travel/living/adventure options.
How Much Does it Cost to Live on a Boat?
The precise answer is, "not much."
Boat prices vary. I have seen fixer uppers offered for free, and I have seen brand new custom built penthouse boats for over $400,000. Realistically, a search for my requirements shows a number of boats between $20-80,000. The $20,000 boats have a tendency to tilt towards the look of floating trailer homes, while the $80,000 boats can resemble impressive yachts just outside their glory days.
In Minnesota, sales tax on all houseboats is waived. If that wasn't unbelievable enough, houseboat owners also pay no property tax.
A slip fee, including all annual boat club membership fees, maxes out at a laughably low $250 per month. My early interviews with boat owners put water use and all utilities around $50-$100 per month, based on boat size.
Water and electricity is provided by the docks via hookups, similar to an RV. Heating is solved either via an installed furnace, electric heaters, or propane. Some boat owners choose to go full "off the grid" style and outfit their boats with solar panels and composting toilets. These owners are rewarded with maximum freedom and an ability to sail (and live) anywhere they drive their boat.
Speaking of toilets: Pumping your, ahem… sewage… costs $20 per week. Pumping it yourself is also an option, with the tools and hoses provided by the dock, but needless to say, this may be one luxury I'm willing to pay for.
Boat owners have advised me to budget $1,000 per year for maintenance, depending on how often the boat goes boating. Boat insurance, which is highly recommended if you plan on captaining your boat, and extra-highly recommended if you're a complete novice captain like myself, costs about $400 per year.
All in all, total costs of living on a houseboat: about $6,000 per year.
What sort of atmosphere can one expect for approximately $500 a month? Well, an apartment search around my entire metro area comes up with 3 (just three!) availabilities.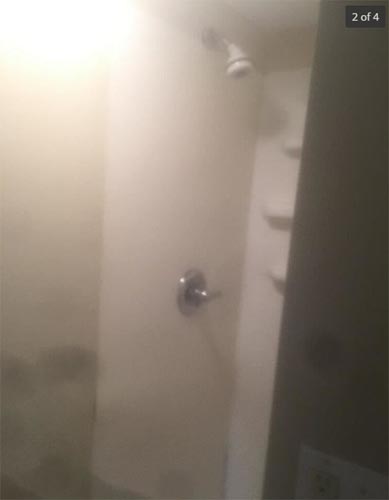 Meanwhile, on a houseboat: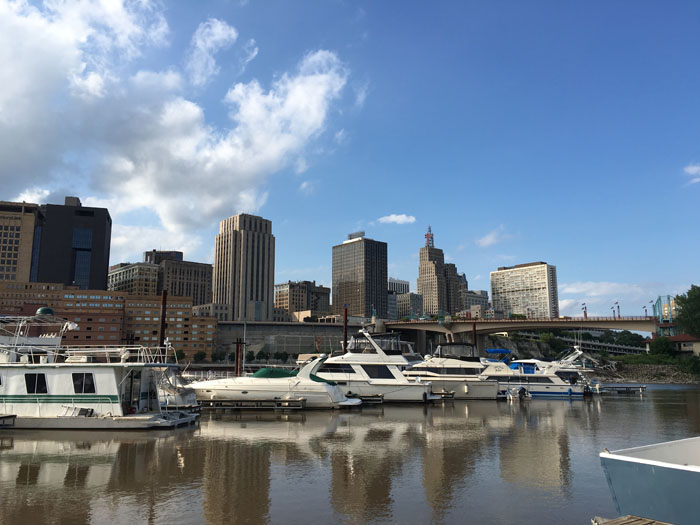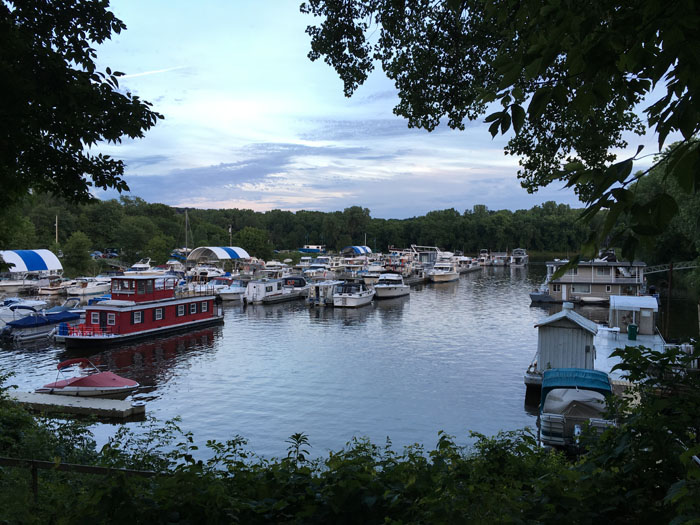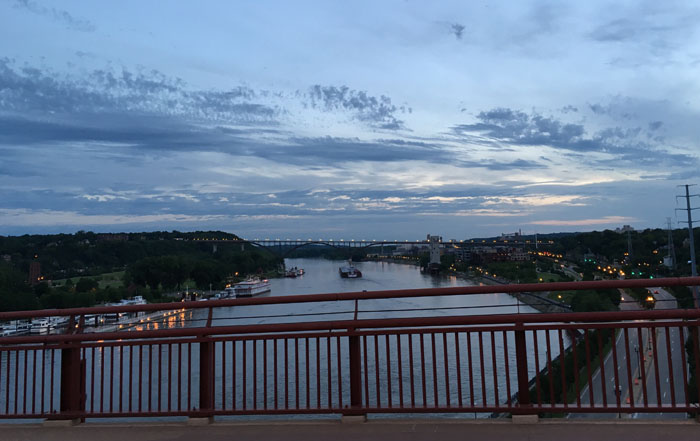 Pretty amazing right?
Have I completely lost my mind? Could you live on a boat? Could I live on a boat?? Let me know!
________________________________
[Feature Photo Credit: Kim via flickr under CC]
Related Reading: (You know you want to…)