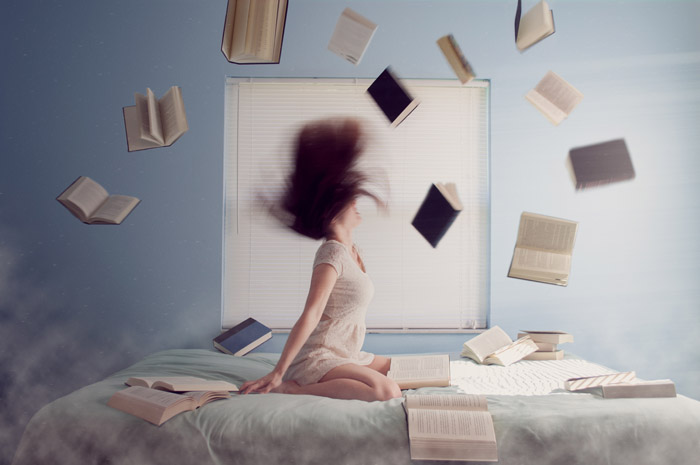 Most of the Money Wizards out there are among the younger crowd, which means a lot of you have an unfortunate something in common: student loans.
While I was lucky to avoid these demons thanks to extremely generous parents, my brother, who pursued higher education than my slacking self, graduated with exactly $100,000 in debt.
I consider him a bit of an expert on the subject, since he paid down over $50,000 of student loans in just two years.
So when he told me his only regret was not saving money by refinancing through SoFi, I took notice.
If you've been watching TV, chances are you've seen commercials for SoFi, the student loan refinancing service. SoFi is making some pretty bold claims, the most eye popping being that the average user saves $17,208 by refinancing their student loans through the company.
Now, just because something is on TV doesn't make it legit (Applying Head On Directly to the Forehead, anyone?) so I thought I'd dive into whether you can really save money on your student loans with this website, and whether or not you even want to.
If you're busy and/or don't care about the details, I'll save you some time: SoFi is in fact legit, and if you're feelin' the Bern of student loans, don't look for a politician to save you – you can in fact save thousands by refinancing those student loans to a lower rate.
Plus, you'll get $100 free by registering through my referral link.
For the curious among us, read on for details.
What is SoFi?

SoFi, short for Social Finance, is changing the game of student loans by offering refinancing and consolidation of both federal and private student loans. Now SoFi isn't the first company to offer refinancing, but they are revolutionary in their remarkably low interest rates.
Fixed rates as low as 3.50%
Variable rates as low as 2.23%
Refinancing options include 5, 7, 10, 15, and 20 year terms. The shorter the term, the lower the interest rates.
As someone who works in banking, SoFi isn't balking when they claim to have dirt cheap interest rates. And those rates certainly mop the floor with the standard 6.8% federal rates for my generation.
An interest rate deduction that big is HUGE for your finances.
Imagine the hypothetical recent grad with $50,000 in loans at the government unsubsidized rate of 6.8%. By refinancing from 6.8 to 3.5 percent, he can reduce his payments by almost $1,000 every year!
So, how are SoFi's interest rates so low?
SoFi sells the loans to private investors, who may be willing to take on lower rates than the federal government or private provider that is currently funding your loan. They also have relatively strict underwriting standards, which reduces some of the risk and allows them to operate on tighter margins.
This makes sense, and is common practice in the lending industry, but predictably, makes too much sense for the federal government.
Someone with a good job, strong cash flow, or strong credit history does not pay the same interest rate for a home loan or business loan as someone who does not, so why should an unemployed interpretive dance major pay the same student loan interest rate as a Stanford MBA ready to go back to work making well over six figures?*
*SoFi founder Mike Cagney admits he was inspired to start the company after speaking with the Stanford financial-aid office, who admitted nobody from the business school had defaulted on a single student loan in 30 years.

Does SoFi cost money?
The short answer is no, moving your loan over to SoFi is free.
A lot of banks make up for cheap interest rates with high fees. SoFi is not one of them. Refinancing with SoFi has NO origination fees, meaning they do not charge you to apply or refinance your loans.
I often see another tricky move in the banking world, and it's called the "prepayment penalty." Bankers can include these in your loan agreement, and they are basically terms on how long you have to keep your loan.
Prepayment penalties contractually forbid you from freeing yourself from debt as quickly as possible. In the world of Money Wizards, these things might as well be Voldemort.
Loans refinanced through SoFi carry NO prepayment penalties.
No origination fees and no prepayment penalties is epic.
How does SoFi make money then?
Although SoFi is pretty revolutionary in that they're a banking business that actually does seem to care about their customers, they are still a financial institution making money off the spread imbedded in your loan.
In other words, SoFi might pay its private investors 3% each, while they loan money to you at 3.50%. That 0.50% spread is their profit.
You just said a bank that cares? Yeah right.
I had the same initial though. Hooray for us skeptics!
After digging around, I actually believe them. SoFi offers a ton of unheard of benefits for its borrowers, including:
Unemployment protection (SoFi will pause loan payments while they help you find a new job)
One on one career coaching
Resume workshops
Up to 6 months of loan deferment for starting entrepreneurs
Skydiving for singles (Hey, they like to have fun too!)
And a host of other benefits. From a business perspective, this makes sense. Lenders want you to pay them. To pay them, you need a job. To get a job, you need skills and connections.
This sounds scary, can I just check my interest rate without committing to anything?
Yep, you can check to see your interest rate and approval in less than 2 minutes, for free. And just looking at your options uses a "soft pull" on your credit, meaning checking your interest rate will not hurt your credit score.
You won't be obligated to take a loan just from applying either. Only once you accept the refinance and continue from there will things get official.

So these guys are legit, or is some website going to take my money and run?
Well for one, you're not actually paying SoFi anything to start, since they have no origination fees. Nothing comes out of your pocket until you make your first (and lower) interest payment.
But you can ease those fears, because SoFi is as legit as they come.
To date, they've funded over $12 billion in loans. That's approximately $760 million in savings for their 150,000 members.
No need to worry about Nigerian Princes either. SoFi has a full management team and board of well known billion-dollar hedge fund managers, private equity fund owners, venture capitalists, MIT engineers, and even the former co-CEO of Duetsche Bank.
Even Head On couldn't muster up a SuperBowl commercial.
Who is eligible?
There are a few generic eligibility requirements right off the top:
You must be at least the age of majority and fit to enter a contract
You must be a US citizen or permanent resident
You must be employed or have an employment offer to start within the next 90 days
You must have graduated from an accredited Title IV university or graduate program
Residents of Nevada are not eligible at this time
The minimum eligible student loan amount was recently lowered to $5,000.
What's the catch?
Not a catch per say, but two things to keep in mind:
1) Federal Federal student loans do have some benefits, including income based repayment and loan forgiveness for public service employees. I am not a huge fan of either benefit since they principally kick the debt burden down the road, but in certain situations these benefits can be beneficial. Do know that you are signing away these federal benefits any time you refinance outside of the federal government.
2) That alluring near-zero variable interest rate. These extremely low variable interest rates are an incredible deal and for certain people a great choice, but do know what you are taking on.
Variable rate loans are tied to the economy's interest rates as a whole. Given that interest rates are near an all-time low right now, it is reasonable to assume that interest rates will eventually rise.
I am not a policy maker for The Fed, so I can't say (nor can anyone else) with certainty what interest rates will do in the immediate future. However, it is reasonable to assume they will rise at some point. Exactly when and how high is anyone's guess.
SoFi variable rate loans are capped at 8.95% for 5 to 10 year loans, and 9.95% for 20 year loans. Unless you have done careful analysis and are absolutely positive you can afford those rates, stick with the fixed rate product. You won't ever have to worry about your monthly payment rising, and the predictability of knowing your exact payment required makes for easier budgeting
Conclusion
SoFi is offering up a great product here. Wall Street Journal described them as the Uber of the banking world, and I see the correlation. They are upsetting an old, stale, status quo business model, and providing an incredible benefit to their customers in the process.
Because checking interest rates is completely free, doesn't impact your credit score, and puts you under no obligation to accept a loan, I highly recommend you at least explore what your options are.
Not only could this save you tens of thousands, but by refinancing through my referral link below, you'll get $100 free!

_________________________
Related Articles: