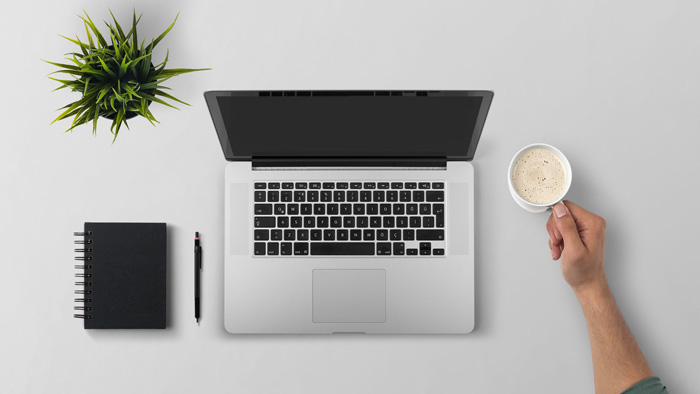 Have you ever thought to yourself, "Wow, Bing.com is so much better than Google!"
Me neither.
Have you at least thought to yourself, "I'd pay over $100 a year to use Google instead of Bing."
Still no?
Then today's article is for you. In swoops Microsoft Rewards, eager to pay you for a service you'd otherwise never want or use.
How to Make $100 a Year with Microsoft Rewards

If the idea of paying to use Google is as preposterous to you as it is to me, then I'll let you in on a secret. In the past year, I've made about $100 just for google searching bing searching the internet.
You see, Microsoft's search engine is tired of living in Google's shadow, and they're willing to pay you to help get their numbers up. Here's how it works:
Step 1) Create a Microsoft Rewards account. 
You can do so here.
Step 2) Start Searching on Bing.com while logged into your Microsoft Rewards account.
Well, that was anticlimactic. Turns out this process isn't so difficult after all.
Each search earns you 5 points, and between your PC and mobile device, you're allowed to search 50 times per day. These points are worth money. Have I mentioned I hate all this point conversion nonsense?
Step 3) Redeem
The bad news – you can't redeem points directly for cash. The good news, you can redeem points directly for Amazon.com gift cards, which is just about as good as cash in my book.
Other redemption options include a 1-month Hulu Subscription, $5 Starbucks gift cards, Gamestop giftcards, Xbox Live memberships, and a bunch of other Microsoft products you probably don't care about.
Let's get converting, how much can you earn?
As a Level 2 Microsoft rewards member*, you can earn 150 points per day from your PC searches and 100 points per day from your mobile searches. This makes for a total of 250 points per day from searches, or 7,750 points per month. I have mentioned that I hate all this point conversion nonsense, right?
The cost of a $5 amazon gift card? 5,250 points.

That's a free $5 amazon gift card every 21 days. Not too shabby!
Plus, Microsoft has been running double points days every Thursdays. In other words, you can earn 500 points per day, four times per month. In this scenario, you're looking at up to 8,750 points per month, which is good for about 20 amazon gift cards per year. $100!
Sounding good? Here's where things get interesting:
Although you are only allowed one rewards account per individual, each household is allowed up to six accounts. Hide your kids, hide your wife, because diligent houses of searchers could be earning up to $600 per year in Amazon gift cards.
Pretending you have an extra child would be waaay wrong. Of the many people doing this, I've heard some getting their accounts banned, mmkay?
Much better to ensure your future son only searches at home, while you search at work under a different IP address. And you definitely wouldn't share same passwords, because Microsoft might incorrectly assume you're the same person. Cool?
FAQs:
"You put an asterisk after Level 2 member earlier. What exactly is a level 2 member?"
Microsoft Rewards has two tiers: level 1 and level 2.
Level 1 earns so slowly it's basically worthless. If you're stuck at level one, you can only earn 50 points per day from searches. In the Microsoft Rewards world, this makes you poorer than a post tiger-investment Mike Tyson.
The good news? Earning Level 2 status is easy. All you have to do is earn 500 points in a month, which means if you're searching daily, you should reach level 2 in no longer than 10 days. Once you reach level 2, you keep it as long as you make 100 searches a month. Which you will, because free money, remember?
"50 searches a day! That's madness!"
If you're a full time office worker like myself, setting Bing as your default search engine should take care of most of those searches in no time.
For the rest? Two words for you: Related. Searches.

Clicking through these suckers knocks out 50 searches faster than a pre-tiger investment Mike Tyson.
I've also heard of people using online robots to automatically search for themselves, but this is pretty clearly against Microsoft's terms of service.
"Is searching the only way to earn Microsoft Points?"
There are 3 additional ways you can earn points besides searching:
Gain 5 points per hour that you use Microsoft's new web browser, Microsoft Edge. Honestly, 5 points per hour is so many fractions of a penny for so much time spent that this simply isn't worth it. Even if you use Edge for the maximum 30 hour per month, you only earn less than 3% of an Amazon gift card. Do they really think rewards that minuscule will sway anyone?
Shop & Earn: Earn 1 point for every $1 spent at the Windows and Microsoft store. Um, My Money Wizard is a website about saving money. Next.
Random bonuses given by Microsoft throughout the month. Microsoft has been known to give out 10 points here, 20 points there for clicking random articles and stories on the Rewards Home Page. These bonuses actually are worth it, and usually add up to redeeming your gift card a day or so earlier.
"This isn't going to make me rich."
Probably not. Although I will point out that if a free 1 month Hulu subscription convinces you to cut the cord on your $50 per month cable bill once and for all, you could be retiring about $50,000 richer thanks to the miracle of compound interest.
That said, what's wrong with an extra $100 per year for doing something you're already doing?
If you're like me and a frequent internet user, you are probably already searching multiple times per day. So turn those google searches into Bing searches, and enjoy a few lunches on Microsoft.
______________________________________
Related articles: