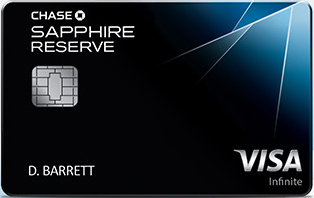 UPDATE February 2018: The 100,000 bonus points offer is no longer available. My referral sign up bonus is now 50,000 points + benefits. I estimate the total value of this bonus at $1,250+.
Today, we are venturing into dangerous waters. We're talking one of those murky swamps, filled up with scum, man-eating alligators, and a few sharks with laser beams on their heads for good measure. Yet in the middle of that nasty, bacteria filled stagnant water is a small island, and on that island, sits well over $1,500… for free.
These are the waters of credit card hacking.
Credit card hacking is a topic deserving of a novel of posts onto itself, but for now the napkin notes read like this: Credit card companies make a ton of money. 99% of people who use credit cards are idiots, or are smart people who make some serious slip ups along the way. This allows the credit card company to make an even heavier ton of money.
Because credit card companies make such a boat load of money, and because credit cards are such a profitable tool for them, they give HUGE incentives to get you to become a customer. Like, $1,500+ huge just for getting one of their cards.
In exchange, they hope you become a lifelong customer and make a few profitable (for them) slip ups along the way.
But you're not an idiot. You're a Money Wizard, and Money Wizards know how to beat the system. In this case, beating the system involves never paying a cent of interest, not letting incentives cause you to spend any more than normal, and cancelling the card when the annual fee is no longer a good deal.
Chase Sapphire Reserve Review
Today, I planned on posting about taxes (boring!) or maybe about living on a houseboat (hey! That sounds cool). I am putting both those topics on hold in light of some breaking news which can only be described as one of the most ridiculous credit card sign up bonuses I have ever seen.
Chase just released their ultra-premium (read: marketing bullshit) credit card, the Chase Sapphire Reserve. OoOooo, sounds exclusive, I want in the club!
Just kidding, but I do want some free stuff.
Here's the cliffnotes…
For signing up, Chase will give you:
100,000 ultimate rewards points (Updated February 2018: This bonus is now 50,000 ultimate rewards points.)
$300 annual travel credit
$100 towards Global Entry or TSA PreCheck
3x points on travel and dining spending
Access to VIP Airport lounges
Transfer points 1:1 to frequent flyer and hotel loyalty partners
A ton of other miscellaneous benefits we will get into in a second
The bad: $450 annual fee
I hate tricky marketing, how much is 100,000 Ultimate Rewards Points worth?
Hey, I do too! (maybe that's because I wrote it)
Ultimate rewards points can be cashed out at a rate of 100 points for $1 dollar. So 100,000 points equals $1,000 dollars.
Points can also be used to book travel, in which case Chase gives you $1.50 per 100 points, meaning the signup bonus is good for $1,500 of travel! That's crazy.
What do I have to do to get $1,500 of travel?
Apply for the card, get accepted, and then spend $4,000 on the card within 3 months. Yeah, that's not very frugal and kind of a lot of money, which by nature should go against everything this site stands for, but we also believe in getting free money. And that's a lot of free money.
If you pay for everything via credit card (which I do, and you probably should too) the spending requirement is obtainable, without becoming a shopaholic.
If $4,000 in three months is a little above your normal spending habits, then congrats! You are already frugal. In which case, do what I plan on doing, and time a big future purchase to the card during the 3 month window, such as a hotel reservation, rental car, etc.
Translating the Fine Print (Without Giving You a Headache)
I actually enjoy reading credit card fine print, because I'm weird like that. The good news is I can now translate their marketing nonsense for you:
$300 annual travel credit
These are in the form of statement credits, which means the process works like this: You buy a $300 flight, Chase recognizes the merchant categorized the purchase as "Travel" and automatically knocks $300 off your credit card bill.
The cool news? It's $300 per calendar year, which means by getting the card in August, you will actually get $600 in travel credits for only one annual fee payment.
3x Points on Travel and Dining Spending
More marketing BS, but this equates to 3% cash back on all your dining and travel spending. If points are redeemed for travel, the 50% bonus equates to 4.5% cash back!
That's unheard of. For reference, most good credit cards offer about 2% cash back on dining or travel.
$100 towards Global Entry or TSA PreCheck
If you travel regularly, both are incredible. Global entry lets you skip customs, and TSA PreCheck lets you breeze through security without having to strip naked.
I have TSA PreCheck and it is truly one of the best luxuries I've ever bought. Granted, I fly 50+ times a year, so this feature may not be as valuable to most.
Lounge Access
The card grants you access to Priority Pass Select. Are you noticing a trend in the gimmicky marketing names yet?
Priority Pass Select is a network of 900+ airport lounges around the world. Most are internationally located, although most all major US airports have a lounge. They are quieter than the general lobbies, and usually offer free snacks, wifi, TVs, etc.
Overall I find these to be overrated. People watching is far more fun, and I don't feel like walking all the way across the airport just to feel exclusive. That said, these can be awesome in the event of a long delay.
Transfer Points at a 1:1 ratio to participating frequent flyer and hotel programs
Participating programs include United Airlines, British Airways, Singapore Airlines, Korean Air, Southwest, Virgin Atlantic, and Air France. Hotel Partners include Hyatt, IHG, Ritz-Carlton, and Marriot.
This gets into advanced travel hacking, but points transfer can be huge, and often results in even better value than cash back or booking through the travel portal.
For example, I have seen roundtrip flights to London for 60,000 United Points. Without points, this is a $1,400 ticket!
Considering we discussed above how 60,000 ultimate rewards points usually equals $600 cash or $900 travel, we are getting approximately $400 extra value from our points by choosing to transfer points instead.
At this rate, the 100,000 point sign up bonus could be worth nearly $2,500 in travel.
Other Benefits
The card comes with a slew of additional and often forgotten benefits. Let's run through them:
Special rental car privileges: Participating rental car companies are National, Avis, and Silvercar. The privileges appear to be discounted rates and increased chances of an upgrade.
No blackout dates or travel restrictions: A lot of reward programs make it insanely difficult to redeem rewards. Not so here.
No foreign transaction fees: This can be big during international travel. Most credit cards charge a ludicrous 3% on all foreign purchases.
Trip Insurance: reimbursement up to $10,000 per trip for travel expenses if your trip is cancelled due to sickness, weather, etc.
Trip Delay Insurance: Chase will pick up the bill if you have to stay overnight in a hotel, grab a meal, or incur other expenses for a flight delay longer than 6 hours.
Auto Rental Collision Damage Waiver: This means you can decline the rental company's insurance scam and be covered by Chase instead.
Purchase Protection: Purchases on the card are covered for 120 days against damage or theft, up to $10,000.
Price Protection: If you buy something and it goes on a sale in the next 90 days, you can be reimbursed the difference, up to $500 per item.
Return Protection: Buyer's remorse and the store won't take it back? You're covered up to 90 days for up to $500 per item.
That $450 fee tho…
Yeah, it's a lot. And the thought of paying money to spend money is a little ass-backwards. But considering the potential for $1,500+ in points, $600 of travel credits, $100 towards PreCheck/Global Entry, and the higher rewards for travel and dining spending versus other cards, you can still come out ahead by nearly $1,750 and well upwards of $2,000+ depending on a few factors and clever redemptions.
Ok I'm Sold, What Now?
Chase is strict about what's called the 5/24 rule, which means you likely won't be approved if you've applied for more than 5 credit cards in the last 24 months.
Personally, I am going back through my credit card applications to make sure I meet the rule, then I'm signing up. If you're concerned about your ability to responsibly use credit cards, turn back now. For someone 100% certain they can game the system, this is one of the best deals in a long time.
Chase Sapphire Reserve Deal Page Here*
*I originally wrote this article with no affiliation with Chase. My opinions and/or recommendations do not reflect on Chase in any way; however, I will receive a small referral bonus if you sign up through my link. 
---
Related Posts: