Welcome to my humble corner of the internet.
I apologize, I should introduce myself. I am The Money Wizard, and just last week I accomplished a little something I'm a little bit proud of. At age 25, I now have $100,000 in the bank.
No inheritances, no windfalls. Just lots of saving, basic investment, and a desk job in the finance industry (which is far less glamorous than it sounds) that places my salary barely above the median household income here in the U.S. of A.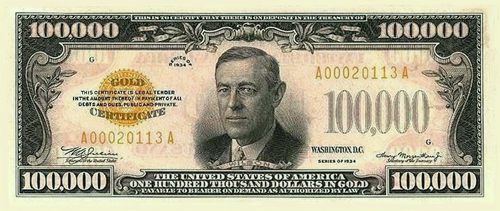 And now my wizardly ways will be shared with you. We will be demystifying the magic behind personal finance. We will be using everything I know from a degree in finance and economics, my current job in the finance sector, and the real life experiences that have allowed this 25 year old to reach a net worth of $100,000 faster than you can say, "You're lying, liar."
I am not lying, and I promise to show that accumulating wealth is no magic secret.
I am certainly not an investing genius. Nor are there any "get rich quick" schemes on this site. My goal here is to remove the mystique surrounding money… To turn off the fog machine, pull back the curtain, and flip on the lights in the room.
There is an entire industry which thrives on making finances seem complex and complicated. My goal is to share a common sense approach to personal finance. By making money a little less magical, I truly believe anyone can implement my not-so-revolutionary ideas to improve their finances.
To prove my point, you will have a front row seat as I work towards my next milestones: $250,000 and, eventually, $1 million and an early retirement from the soul sucking rat race.
Whether you are struggling with debt or laughing at my puny net worth, I hope this blog will share the financial power of having your own personal money wizard.
Sounds like fun right? No?? Don't worry, we will be keeping things entertaining and light hearted. And along the way, don't be surprised if you find your inner money wizard.
Now, let's get to it.