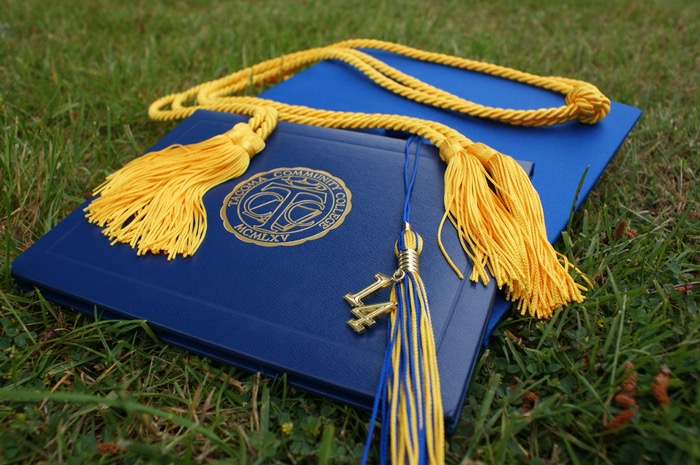 Unfortunate truth about society #2,901: Possibly the most important decision about your life's future income is made when you're 18 years old.
The idea of trusting someone whose current #1 priority in life is scoring cheap booze (followed closely by impressing that cute guy/girl) with the daunting decision of their life's income source, is concerning.
Throw some non-dischargeable debt into the mix, and now we've really got the stuff nightmares are made of.
If only there was some sort of list which ranked all the college majors by how much they paid…
Oh wait, Glassdoor.com has done just that!
Dubbed "the Yelp of job reviews" by nobody except me, Glassdoor.com is a cool site to read real reviews about careers, salaries, and benefits for tons of jobs across the country. And last year, Glassdoor took on the herculean task of analyzing hundreds of thousands of resumes and their corresponding salary reports.
The end goal? Ranking which majors pay the most money for the first five years out of college.
For the 18-22 year old readers among us, this article could make you a couple hundred thousand dollars richer over your lifetime.
For those of us a little older, let's all enjoy a peek down some different career paths, and strongly consider forwarding this piece to any college bound friends/cousins/kids in our lives.
In honor of graduation season, here are their results:
The 10 Lowest Paying Majors
While not technically the 10 least paying majors, these did round out #40 through #50 on Glassdoor's list. And since I've been giving myself a headache trying to think up more than 50 college majors, I think it's safe to say these are some of the worst paying college degrees possible.
50. Biology
Median Base Salary: $41,250
Popular Entry-Level Jobs: Lab Assistant, Paramedic, Tutor
49. Social Work
Median Base Salary: $41,656
Popular Entry-Level Jobs: Social Worker, Mental Health Counselor, Camp Counselor
48. Healthcare Administration
Median Base Salary: $42,000

Popular Entry-Level Jobs: Medical Assistant, File Clerk, Office Manager
47. Sociology
Median Base Salary: $42,000

Popular Entry-Level Jobs: HR Assistant, Account Manager, Administrative Assistant
46. Psychology
Median Base Salary: $42,000

Popular Entry-Level Jobs: Case Manager, Mental Health Counselor, Sales Associate
45. Liberal Arts
Median Base Salary: $42,500

Popular Entry-Level Jobs: Sales Manager, Receptionist, Teacher
44. Biochemistry
Median Base Salary: $42,672

Popular Entry-Level Jobs: Research Technician, Pharmacy Technician, Chemist
43. Hospitality Management
Median Base Salary: $42,734

Popular Entry-Level Jobs: Food and Beverage Manager, Front Desk Manager, Housekeeping Manager
42. Anthropology
Median Base Salary: $43,000

Popular Entry-Level Jobs: Project Coordinator, Research Assistant, Administrative Assistant
41. Education
Median Base Salary: $43,000

Popular Entry-Level Jobs: Special Education Teacher, Elementary School Teacher, Language Arts Teacher
40. Sports Management
Median Base Salary: $43,156

Popular Entry-Level Jobs: Personal Trainer, Sales Associate, Production Assistant
The Money Wizard's Thoughts:
Ouch… not a good showing for the -ology's.
Special shout out to Anthropology, Sociology, and Liberal Arts, whose three most popular entry level jobs have absolutely nothing to do with the major. These are clearly some of the least marketable degrees on the planet, and based on this data, one has to wonder if a single anthropology, sociology, or liberal arts job exists.
The 11 Highest Paying Majors
11. Finance
Median Base Salary: $54,900

Popular Entry-Level Jobs: Financial Analyst, Investment Banking Analyst, Accountant
10. Management Information Systems
Median Base Salary: $58,000

Popular Entry-Level Jobs: Network Administrator, Help Desk Analyst, Business Analyst
9. Nursing
Median Base Salary: $58,928

Popular Entry-Level Jobs: Registered Nurse, Licensed Vocational Nurse, Case Manager
8. Statistics
Median Base Salary: $60,000

Popular Entry-Level Jobs: Data Analyst, Statistician, Data Scientisit
7. Civil Engineering
Median Base Salary: $61,500

Popular Entry-Level Jobs: Civil Engineer, Structural Engineer, Field Engineer
6. Information Technology
Median Base Salary: $64,008

Popular Entry-Level Jobs: Programmer Analyst, Technical Support, Systems Engineer
5. Industrial Engineering
Median Base Salary: $64,381

Popular Entry-Level Jobs: Industrial Engineer, Quality Engineer, Production Planner
4. Chemical Engineering
Median Base Salary: $65,000

Popular Entry-Level Jobs: Chemical Engineer, Process Engineer, Project Engineer
3. Mechanical Engineering
Median Base Salary: $68,000

Popular Entry-Level Jobs: Mechanical Engineer, Design Engineer, Project Engineer
2. Electrical Engineering
Median Base Salary: $68,438

Popular Entry-Level Jobs: Electrical Engineer, Systems Engineer, Software Developer
1. Computer Science
Median Base Salary: $70,000

Popular Entry-Level Jobs: Software Engineer, Systems Engineer, Web Developer
The Money Wizard's Thoughts:
Some of you might be tempted to say I made this list 11 majors long just so my own major could make the cut. Well, you'd be right.
Also, notice the number of entry level job titles directly related to these degrees. Engineering majors become Engineers, Nursing majors become Nurses, and Statistics majors become Statisticians, etc. In other words, there are actually jobs for these majors.
In general, students in these fields walk out with a degree that tells the world, "I picked up a marketable skill."
To be frank, nobody actually knows what the hell a sociologist does. Everyone can trust that an Accounting major (just barely missed the Top 11 at #14) developed the skills to count some beans, or that a Nursing major has the skills to Nurse-It-Up.
Trade school gets this right. If you graduate with a certification as a plumber, the world knows you can fix toilets. Someone who graduates with a liberal arts degree can… do what exactly?
The Highest Paying College Majors, From My Own Experience: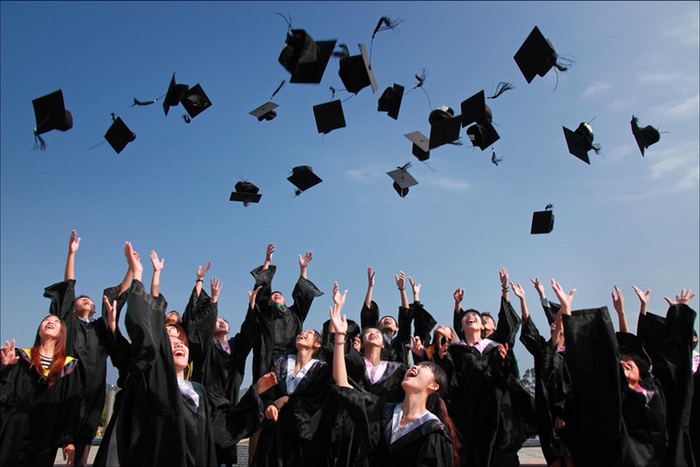 I've come across a ton of these "ranking the college majors" type lists during my endless internet procrastinatio- oops, I mean research. Most seem a little unbelievable, while others are completely bogus.
This Glassdoor list far and away lines up the closest to how I've seen the real world treat me and my friends.
As of this writing I graduated college 4 years ago. Conveniently, this makes me and my peers perfect test subjects for a list claiming to rank job prospects for the first five years out of school.
Here's how my own peer group stacked up:
The only friend of mine who scored a 6 figure job directly out of college was a Mechanical Engineer (#3 major on this list).
The Computer Science/MIS/IT folks all nabbed really well paying jobs right out of school, usually earning around $60-70,000. (#1, #6, #10 on this list).
All the Engineers I knew were hired into well paying jobs easily.
Business majors (#20) had no trouble finding a job, although they didn't make as much as the Accounting (#14) or Finance (#11) majors.
Liberal Arts, Psychology, Sociology, and Antropology majors (#45, 46, 47, 40) all went to graduate school or are working as restaurant servers, because there were no jobs.
The Biology majors (#50) all applied to medical school, and were deathly afraid of not getting in because of the major's lack of career prospects.
Personally, I started college as a Economics/Pre-Law major, thinking law school would be a ticket to riches. I quickly came to two realizations:
Being a lawyer is extremely boring.
Most law schools are a scam.
I won't bore you with the details of #2 unless you're considering law school yourself (email me first!) but basically, the lawyer market is completely over saturated, law school costs a ton of money, and most lawyers make less than truck drivers.
How could this be? All of my college's academic advisers promised me that law was an incredibly prestigious career. They even had the salary numbers to back them up! (Hint: colleges lie. Continue reading to find out more.)
And yet here I was reading online blogs about actual law students exposing the truth. Come to think of it, the huge impact of those blogs is probably a big reason I've been so motivated to start my own.
Anyway, halfway through my sophomore year, I veered off from my original plan. I ditched the idea of law school, and I decided to add a second major to my Economics degree.
After looking through real life job postings, reading up on all the salary data I could find, and seeking out any mentor who would listen, I settled on adding Finance. Coupled with my natural interest in money, it was a good fit.
The change delayed my graduation by one year, but looking back, I feel I made the right decision. Having a dual degree looked more impressive on a resume, and I could see the eyes light up in recruiters whenever I finished my introduction with, "a dual degree in Economics AND Finance."
The Finance degree was instrumental in getting my first job out of school, salaried at $52,000. Four years and a few promotions later, and I'm very fortunate to be earning a little over $80,000 a year in Finance.
Advice on Choosing a College Major
Do your own research. Do not make the mistake of blindly trusting your professors or academic advisors. Colleges lie. A lot.
Colleges inflate the salaries of graduates to make themselves look better. "Average salaries" published by universities usually have one giant freakin' catch buried in the fine print – average salaries of people who found jobs in their field.
When 9 out of 10 Sports Science majors are working as baristas at starbucks, the colleges conveniently throw out that data as irrelevant.
When 1 out of those 10 gets a job lugging around football equipment for the Cincinnati Bengals making $43,000 a year… viola! The average Sports Science major can expect a dream job in professional sports making $43k, or so the advisors will say.
Colleges have a vested interest in graduating a nice even, bell curve distribution of all types of majors. Remember, the universities already have the staff of tenured professors with high salaries, funded research, and bloated budgets as a fixed cost. They need a steady trickle of interested students across all fields, or else they're faced with a financial and administrative disaster.
Worse, most professors never actually had to find a job. They moved smoothly from an undergraduate degree to graduate school, right onto their Ph.D. and their current teaching position. Professors are often incredibly passionate about their subject, but also incredibly sheltered about the realities of the job market.
By the time you're thrust into the real world, facing poor job prospects with an unmarketable degree, the colleges cheering you on with exaggerated salary statistics won't be there to help you. They'll have already cashed your check and moved onto their next freshman income stream.
How do you protect yourself against this deceitful system? Well, resources like this list are a good place to start. You can see the full glassdoor list here.
Consider these resources the starting point in your research. From there:
Ask yourself what skill your major leaves you with.
Scour job postings. I like Glassdor, Indeed.com, Monster.com, and whatever University exclusive job portal you have access to.
Talk to graduated students in your major, and not just the ones the university proudly parades in front of the class.
Attend career fairs, well before you're in the market for a career. Ask employers what majors they are most interested in.
A college degree is a big decision. Do your research, and the lifetime return on your time (and tuition!) will be one of the best investments you ever make.
Readers, how does your major stack up? Were the job prospects and salaries for your degree what you expected, and are you happy with your decision? Let us know in the comments below!

---
Related Articles: