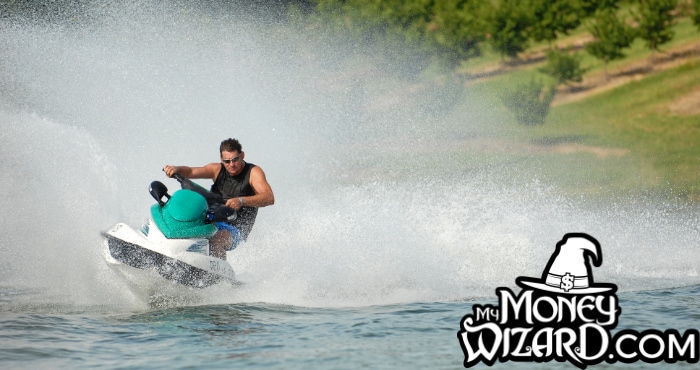 You've heard the phrase a million times – "Money Can't Buy Happiness, BUT…"
But what can it buy?
A jetski, for one…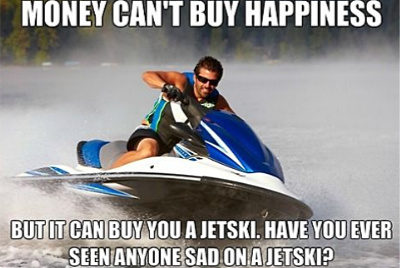 But what if there's things money can buy that are even better?
Big shoes to fill, I know. But let's try!
Money can't buy happiness, but it sure can buy you options.
Think about it in a crude sense. Why do regular folks like you and I begin shaking in our boots about a lifetime in prison?
Sure, anyone who's watched The Shawshank Redemption recently will be justly worried about dropping the soap, but to an alien observer, jail doesn't sound so bad. Three free meals prepared FOR you multiple times a day, unlimited leisure time, and no responsibilities.
But of course, you and I understand that's ridiculous. Jail is terrible because prisoners are prisoners. They have no options. No say in where they live, what time they wake up, or how they schedule their day.
(Ha! Sounds like my Monday through Friday!)
Okay, that's a little dramatic. But the unfortunate truth is that most people in this country build their own prisons.
There's no bars, but they've boxed themselves into an imaginary jail cell created by other people's expectations, one-size-fits-all lifestyles, and a lack of long term planning. Throw in too much debt and a lack of investment, and pretty soon they're doing a great job mimicking Inmate 5678 from their suburban home, address 5679.
Money changes all that.
Money gives you options for everything, from the type of house you live in to job you work.
Even crazier, usually just knowing you have the option to splurge makes all the difference.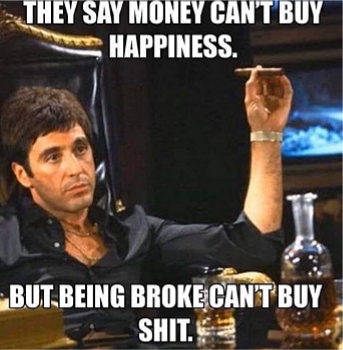 Everyone likes making a choice. Nobody likes being told what to do.
Everyone loves camping, but nobody likes being homeless.
Choosing to live in a tiny house is great. Having to live in a cramped space is miserable.
The occasional grocery challenge is fun. Being forced to always eat the cheapest food is deprivation.
As my wealth continues to grow, I experience something completely counter-intuitive. I often have less of an urge to spend it.
When I was a broke college kid, the idea of buying $100,000 supercar was enough to get my teenage hormones raging. When I actually saved $100,000, the satisfaction in simply knowing I could buy one of those cars, if I wanted to, trounced the teenage dream of actually owning one.
This weird quirk continues to happen. At over $500,000 of savings, I now take great pleasure in my modest $180,000 home – perfectly sized for our family of two. (Plus the pets!) The idea of something more lavish loses its luster, once your wealth moves it from the "pipedream" filing cabinet to the "Legitimate possibility, with some tradeoffs" folder.
Why?
I think it's because along the way, you realize all the other things you could buy instead of that $100,000 car or $500,000 house.
Real, life changing things, not just flashy stuff to impress people you don't care about.
Truly Life Changing Things Money Can Buy
1. Money can buy FREEDOM
The ability to choose how you spend your day is probably the ultimate thing money can buy. After all, what good is a nice car if you're driving it to a job you hate?
Having a nice nest egg allows you to:
Relax at work without the constant stress of losing your job (and worrying what you'd do).
Take a modest paycut, from a job you dislike to one you find more fulfilling.
Reach financial independence entirely, when work becomes completely optional.
2. Money can buy TIME
You've heard it a thousand times. Time is the only thing we all have in common, and it's the only resource you never get back.
We each get 24 hours a day, but having money allows you to spend those 24 hours how you prefer. This could mean:
Outsourcing a chore you hate so you can do something you find more enjoyable. (For me, this is my ever-controversial maid service.)
Taking a cut in hours so you can spend more time with your family.
The holy grail – early retirement, when you get to spend all your hours for the rest of your life however you see fit.
3. Money can buy HEALTH
Sounds like science fiction, but it's true.
How?
At a simple level, more money gives you more time to focus on your health. It's tough to find time for the gym if you're working 16 hours a day just to get by.
Having a little more money can help you buy healthier food.
Having tons more money allows you to buy the highest quality medical care.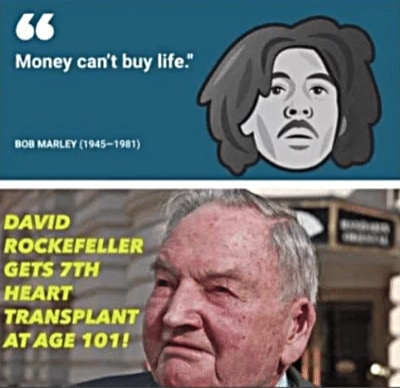 Obviously this one has it's limits.
But since health is probably the most important thing money can buy, it's something to consider.
After all…
A healthy man wants a thousand things, a sick man only wants one thing."
Money is a tool. Use it like one.
Money can't buy happiness, but it is a tool to make your life better.
Of course, you have to be careful. Don't fall into the trap of using the wrong tool for the job.
A tool can't fix everything, but it sure is nice to have around when you need it.
---
Related Articles: