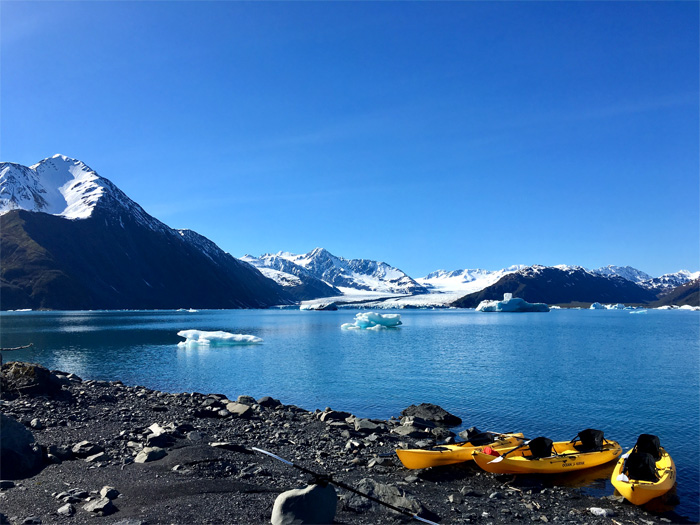 Welcome to the first official summer update of 2017.
Just kidding, this year's first official day of summer is Tuesday, June 20. But don't tell that to the warm weather…
Nominate me for this year's dumbest northerner. Why? Just as it started warming up here in Minnesota, I flew myself to one of the only colder places in the world… Alaska.
For the past several years, the girlfriend and I have held Alaska right on top of our bucket list's places to visit. When we visited Glacier National Park last year and saw nonpartisan research estimating every one of the park's namesake glaciers to permanently melt away by 2030, our bucket list trip to Alaska felt suddenly urgent.
Fast forward to last week. We boarded a jet and flew ourselves to The Last Frontier. As we outran the sunset towards the 49th state, I was reminded that I was visiting a place like nowhere else on earth.
We touched down in Anchorage right around midnight. In Alaskan time, this means the sun has barely dropped below the horizon, and the sky remains lit with the post sunset twilight.
Our bodies nice and confused, we decided to hit a local brewery and see just how long it takes for the land of the midnight sun to get dark during May. (Around 1:30 AM, if you're as curious as I was.)
Just a few hours later, we were surprised in our hotel rooms by the rising sun greeting us, at 4:45 AM. This state really is a world of its own.
We drew the blackout curtains and caught a few more hours of sleep. We then set off for a 5 day blur of continuous adventure, stunning wildlife, and amazing scenery.
It didn't take long for that amazing scenery to show itself. Just a few minutes outside of Anchorage, I found myself driving on a mostly empty two lane highway.
In true Alaskan fashion, the road was surrounded by panoramic views of snow-capped mountains on all sides. To my right, those mountains dove down towards deep blue ocean water. On the beach, a group of no less than 10 bald eagles sat, close enough for me to appreciate just how massive USA's mascot truly is. A rare falcon circled overhead, and to my left, yet another mountain range tapered off into huge waterfalls dumping themselves right to the road's shoulder.
Photography was an exercise in futility. My phone's high tech camera was no match for the land's endless scenery.
Of course, that didn't stop me from pulling over for every scenic overlook and snapping away like a hopeless tourist.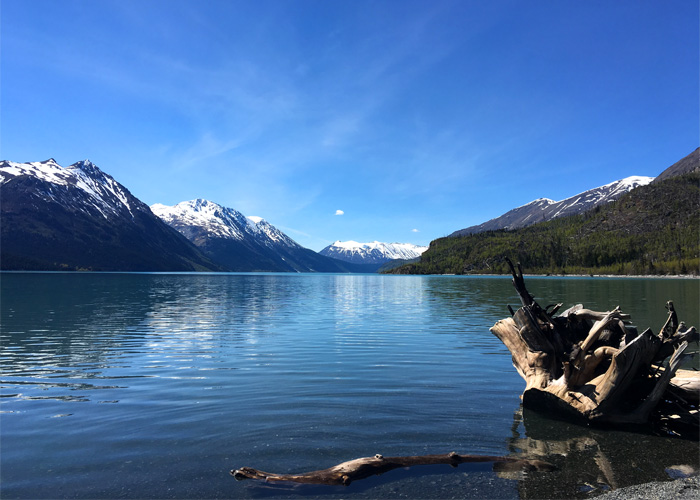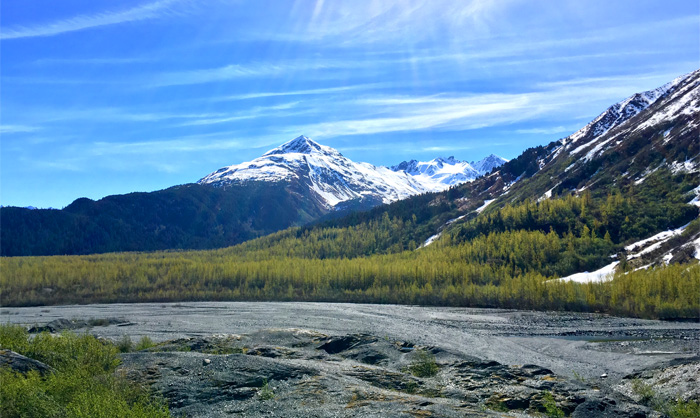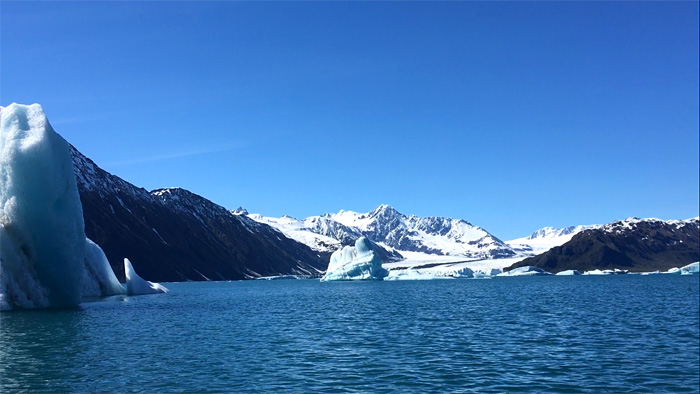 On the last day of our vacation, in a fitting capstone to our bittersweet admiration of the endangered scenery, an executive order was passed to cease progress towards combatting climate change.
In more uplifting news, I got a dog!
After tons of research and many dog visits, I found myself a perfectly tempered 1 year old mutt. Meet the newest member joing the Money Wizard family. And yes, he does have a wizard themed name.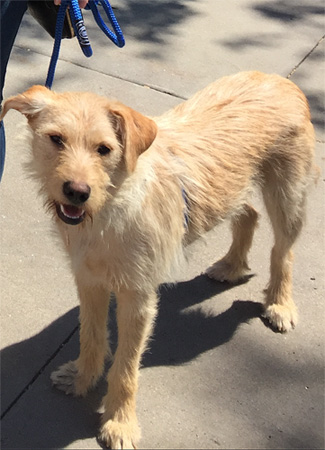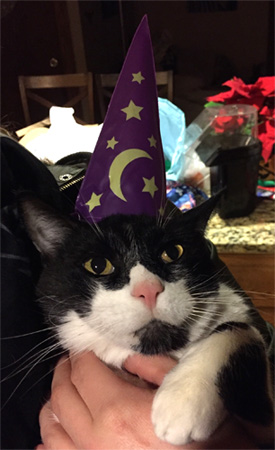 Net Worth Update – May 2017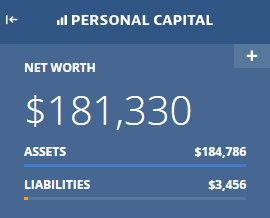 Old school detailed report below. All green across the board!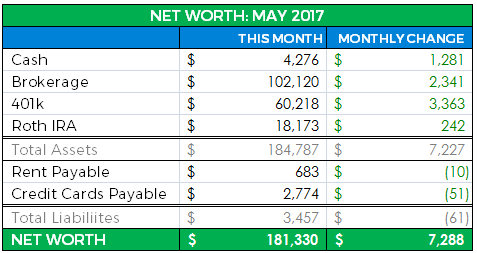 Cash: $4,276 (+$1,281)
Ah, finally a cash flow positive month. Hopefully I can continue to build this as I explore rental property options.
Brokerage: $102,120 (+$2,341)
Finally passed 6 digits!
Although I didn't make any contributions this month, apparently while I was busy admiring Alaska scenery the stock market was busy rallying upwards. In the last 10 days of May, market changes accounted for a nearly $3,000 gain in these accounts.
401(k): $60,218 (+$3,363)
Yep, still contributing nearly 30% of my pre-tax income in order to max out the 401k in 2017. It stings the take home pay, but compiling these net worth updates helps me to keep in mind just how much my 401k decision is helping me build wealth.
Roth IRA: $18,172 (+$242)
My Roth is invested entirely in Vanguard's REIT index fund. I like this allocation, since I otherwise have no exposure to real estate and do not own a house.
I'm hoping to contribute the IRS allowed maximum of $5,500 to my Roth in 2017. So far my 2017 tax year contributions have totaled… $0. D'oh! With the cash account building up, it could be time to start adding a little bit here.
Rent Payable: $682 (-$10)
Same rented apartment, same lease. With the nicer weather last month, we left the windows wide open and saved a bit on heating/cooling.
As I write this, it's baking outside, and I expect our AC bill to climb in the coming months.
Credit Cards Payable: $2,774 (-$51)
This amount is a little overinflated. In May I had about $200 of dining from work related travel which will soon be reimbursed, plus I made a $400 deposit for group ski trip this winter.
I've also got a few days of June's expenses included here, since the Alaska trip had me cruising around glaciers towards the end of the month, rather than my usual net worth reporting. (Thanks for hanging in through the delay!)
Personal Capital's automatic spending tracker gives a better picture of May's spending. They report my major expenses during the month as:
$400 of Alaska travel expenses
$350 of puppy related startup costs (toys, food, and a whopping $200 vet bill)
$120 of car insurance and gas
$100 of nice weather trips to the breweries
$430 of restaurant spending
Holy restaurant bill! While around $200 of that was unavoidable, reimbursable work related spending, it's still amazing to see an innocent credit card statement of $10 here, $20 there add up to such a large amount. This is why tracking your spending is so important.
Conclusion
There you have it – a $7,288 net worth gain makes May 2017 one of the most successful months since I started tracking my net worth. The most interesting part is that May 2017 was not a particularly frugal month.
My little nest egg isn't so little these days, which means slight market rallies can result in huge net worth swings, all without a whole lot of effort on my part. It's really cool to see the compound effect work its magic, and I find myself even more motivated to continue saving and investing than ever.