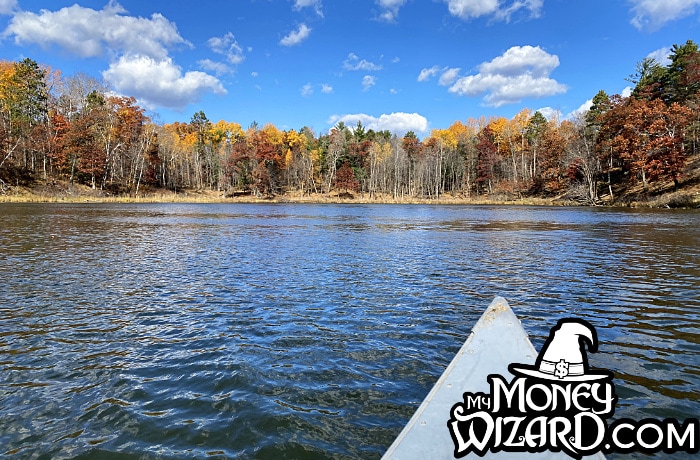 Hey Money Wizards!
Welcome to the 10th net worth update of 2020. Hooray for consistency?
Regular readers are probably tired of hearing the spiel. Every month, I share my progress towards a roughly $1 million portfolio and (hopefully) an early exit from the working world. I'm currently 30 with five years to go, so let's check in on the progress.
Life Update: October 2020
Nope, no failed attempts at wheelin' and dealin' antiques this month.
(I still haven't sold any of last month's antiques, btw…)
Leading into the chaos that's sure to ensue at the beginning of November and D-Day – oops, I mean election day – dare I say October was actually somewhat peaceful around here?
Lady Money Wizard picked up a new job. In doing so, she scored a two week gap from the end of her old job and the start of her new one, so we took the opportunity to sample a sort of mini early retirement.
And I gotta say, I loved it…
I took some time off work, and we headed up to one of our favorite Northern Minnesota cabins. I think I've blogged about this spot before. It's our usual Winter getaway, and it was awesome to see the same scenery bathed in fall colors for a change.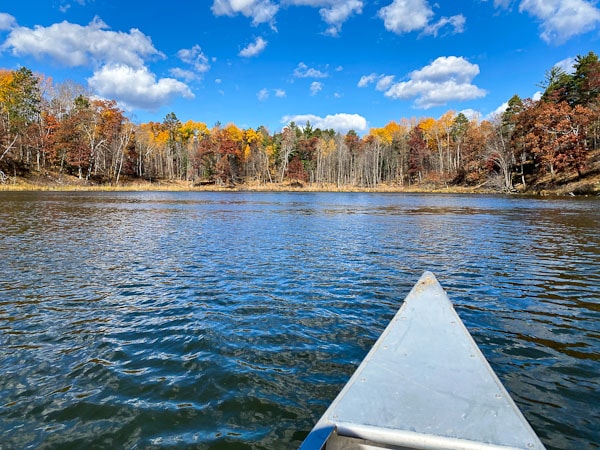 We spent our days canoeing around ponds and lounging around fires. Man, do I love the simple life…
Back in Minneapolis, we explored some neat stuff around the city. The City of Minneapolis did their once-every-15-year draining of a portion of the Mississippi River, which made for an awesome "once every 1.5 decades" hike around the bottom of Minneapolis's famous Stone Arch Bridge.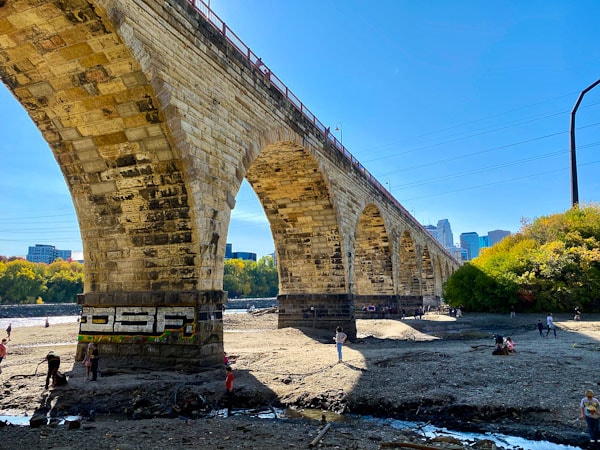 In other news, we also witnessed the super-inspiring story of a family friend who, over the course of less than two years, lost over 100 pounds and went from never running to running a marathon. The race finished at the Minnesota State Capitol, a place I realized I'd never really seen despite living in the state for years.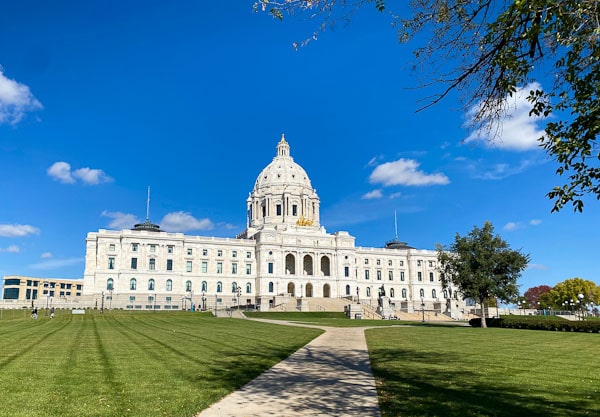 Oh, and the most important news of the month. The Money Pup grabbed himself a new style. A little teenage-angsty if I do say so myself, but I guess we all go through phases.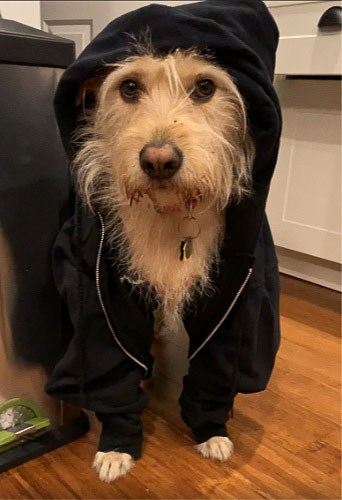 Net Worth Update: October 2020
In a sharp contrast to my personal life, October was anything but peaceful in the portfolio.
The stock market saw it's worst lost since March 2020. For those who already forgot, March 2020 is also known as that time we all started living in a disaster movie. With people panic selling and panic buying, October saw record volatility in the markets.
Markets hate uncertainty. And there's a ton of uncertainty right now.
Who's gonna win tomorrow's election?
Will we even know who wins the election tomorrow, or are we gonna have Y2K style recount of the votes?
Will the government pass another stimulus package?
Or is everything getting locked down again?
Lots of uncertainty. Did I mention markets hate uncertainty?
They do. And so does my portfolio, apparently. Here's the damage: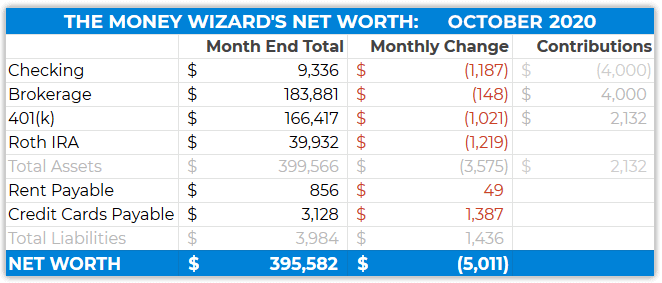 Wowza. It's never fun to invest $6,000 in a month only to see your portfolio still drop by $5,000. It's also the first time in a while that we've had the monthly account changes painted red across the board.
PS – Personal Capital wasn't updating properly, so no fancy graphs or portfolio allocations this month. This reminded me how great their service usually is, since creating this report was about 1,000x harder without their software's help. Let's hope the issue gets sorted soon.
Checking Account: $9,336
($1,187)
With stocks tanking during the month and my useless cash growing, I couldn't help myself. I transferred $4,000 into my brokerage account.
Brokerage Account: $183,881
($148)
Only down $148 this month, but it would have been down $4,148 without my transfer. I bought some VTSAX after one of the market's 3% down days. Is this market timing? Probably. Oh well.
401(k): $166,417
($1,021)
Another one that would have looked much worse without a couple thousand worth of contributions during the month.
By the way, those monthly contributions to my 401k are still broken up as:
50% S&P 500 Index Fund
30% Small Cap Stocks Index Fund
20% International Stocks Index Fund
And my work still provides a decent match to these contributions.
Roth IRA: $39,932
($1,219)
No action to the Roth account this month, except for a 3% decline from the market.
Rent Payable: $856
(+$49)
For newer readers, I split a mortgage for a house in Minneapolis that my fiance bought for $180,000 a few years ago. This "rent" covers my half of the mortgage, utilities, taxes, expected maintenance, etc.
The $49 increase was just our quarterly water bill.
Credit Cards Payable: $3,128
(+$1,387)
Never all that accurate due to the timing of billing cycles, hence the next section.
Total October Spending: $2,628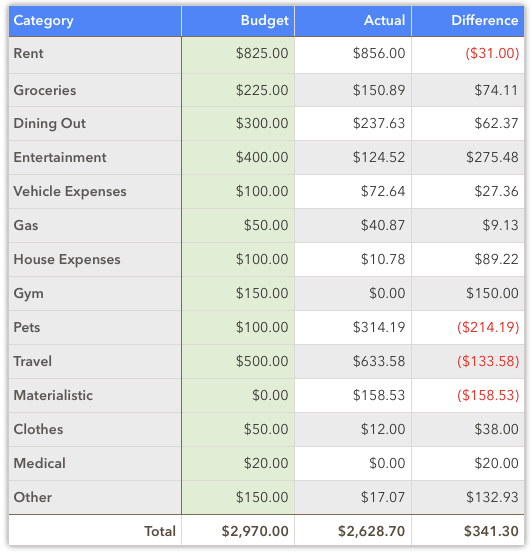 Maybe the only positive to 2020? COVID-19 is like a cheat code on the monthly budget.
Entertainment: $124
You know it's a bleak year when your only entertainment spending is to-go orders at coffee shops and liquor store runs.
Vehicle Expenses: $73
The usual monthly car insurance.
A reader email to ask why I pay this every month instead of paying in advance and receiving a bulk discount. The answer is because my insurance plan doesn't give that option, for whatever reason. If yours does, it's definitely something to look into.
Pets: $314
Warning: Nasty story alert.
The Money Meow puked up some worms, which led to a nice pricey vet visit and an expensive set of drugs.
It's a good thing those pets are cute…
Travel: $633
Local staycations are definitely cheaper than the usual cross-county trips. Like I said, COVID cheat code.
Materialistic: $158
Our Teflon pans started flaking off. That seemed like a great recipe for cancer, which is not the type of recipe I'd like to follow while cooking at home more in quarantine. So I splurged on a super nice Demeyere Saucier pan. Overkill? Definitely. But whatever.
Also grabbed a new Roku after our Roku 1 (Old school!) kicked the bucket.
Looking ahead for the next few months.
It could be a wild ride for the next few months. I think no matter what happens with tomorrow's election, it could be a crazy end to the year. Especially if there's controversy or uncertainty about the outcome. (Markets hate uncertainty, remember?)
Just know that things should get better, eventually.
Hold onto your hats, everyone!
PS – Personal Capital gave me some trouble this month, but it's worked flawlessly for the other 40+ months I've been using it to track my net worth. So I definitely still recommend it as a free way to track your net worth, monitor your spending, and more.
---
Related Articles: