As of this blog post, I am on pace to retire at age 37. Specifically, that's 11.84 years from today. But who's counting?
All my life I've been told: go to school, go to college, work for 40 years, retire, be boring, then die. What if there's another way?
Personally, I plan on cutting the working portion of that story in half. Instead of sitting in a stifling office, watching yet another beautiful day go by through the freshly windexed glass of my corner office prison, I plan to take advantage of the weather. To enjoy the park on a Tuesday, because I don't have any conference calls stopping me. To go grocery shopping during the week, when the parking lot is empty. To unplug my alarm clock and never have to wake up to the shrill, groan inducing sounds of another interrupted sleep again.
Life can be about more than debt, bills, and morning commutes. Life can be about complete financial freedom, and 11.84 years from today I hope to tell you all about it.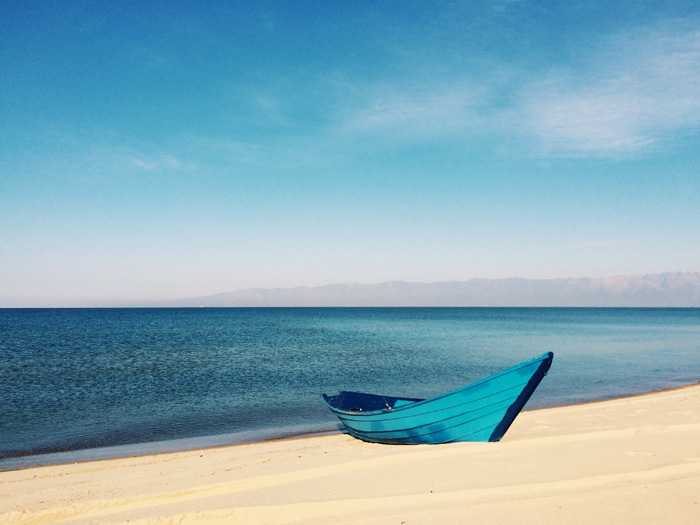 If you're skeptical, that means you're capable of critical thought. I don't blame you. Paradigm shifts never do come easy, and I was Skeptic #1 when I read about these people achieving absurdly early retirements:
Jacob at EarlyRetirementExtreme.com is perhaps the founder of the movement. A PhD'ed Astrophysicist by trade, his book chronicles his adventure and how, by prioritizing the important things in life, he was able to drop out of the rat race completely by age 33.
Mr. Money Mustache was a software engineer who reached complete financial independence at age 30. He promptly quit his job and started a side construction business as a hobby. He now spends the majority of his time doing whatever he feels like while raising his 9 year old son, thanks to his wide open and career-less schedule.
GoCurryCracker and his wife reached financial independence in their thirties, and the two now enjoy traveling the world year round.
These people did not hit the lottery. They did not have huge inheritances or rich parents supporting them. They didn't even have hot-shot, high salary jobs. Simply put, they prioritized what was truly important in their lives, they set a goal, and they achieved it.
In their 20s, they had that Edward Norton mid-life crisis that most don't experience until their 50s: Working a job you hate to buy shit you don't need is not on anyone's recipe for happiness.
Think about your happiest moments. The long lasting, truly happy moments. Do they involve the fleeting rush of a new purchase that soon fades to apathy, a desire to upgrade, or worse… buyer's remorse? Or do they involve spending time doing things that you love, with the people you love?
My happiest times are when I'm completely free. Free from the worry of money. Free to choose what to do with each day. And free to avoid doing things that make me unhappy during our precious limited time here on earth.
"When You Come to a Fork in the Road, Take it."
Granted, I've been on the retirement kick for longer than most. When I was 16, I opened my first investment account and proudly declared that I was saving for retirement. But until I discovered an alternate path from the "9 to 5 grind till you're gray," I considered it a long distance pipe dream. Seeing these real life examples changed my world, and my motivation in earning, saving, and investing was pushed into overdrive.
Keeping these priorities in sight, I made a few changes to my life. I decided I'm not going to listen to what those new car commercials are telling me. It turns out; an expensive car won't actually make me any happier. I decided to cancel my monthly money drain that is a cable TV subscription. I survived. I've even forgone the granite countertops in my apartment. I know, the horror! But surprisingly, my life hasn't been the slightest bit different. I just get a little less countertop glare while I'm cooking.
The result? These small savings add up. It's hard to imagine, but coupled with the beauty of 5-7 percent stock market returns, a string of these small decisions over the last few years have left me as a 25 year old with $101,000.
What's Your Plan, Exactly?
Well, my savings are currently on autopilot. I am saving around $33,000 per year, or about 60% of my salary, into a mixture of broad market, low fee index funds.
I like to keep things conservative, so we'll assume I never get a raise again. As I keep dumping $33,000 per year into these low risk investments, the beauty of compound interest needs just 11.86 years to snowball that pile of cash to $750,000. At which point I can use The 4 Percent Rule to live comfortably off about $30,000 per year, forever. I currently live off of less than $25,000, so I am happy with the wiggle room there.
What about kids? A new car? What happens when I buy a house? When I have to save for a child's college? Unexpected medical expenses?
All valid points, and all very real expenses. (except for that sneaky new car suggestion… you car salesmen are relentless)
Never mind the extremely conservative assumptions I've built into my model: That I will continue to earn my fresh out of school recent college grad salary forever; that I will never get a raise; that any potential spouse will never save a dime; or that I will never find a single way to earn a dollar in my 40+ years of retirement.
If we've learned anything from the early retirement forefathers before us, it's that spending is almost entirely in your control. You don't have to buy the most expensive house some shady banker promises that you can "afford". You don't need to upgrade cars every 5 years just to impress your friends.  And you don't need to trade years of your life working a high paying, stressful job just to buy stuff that isn't making you truly happier.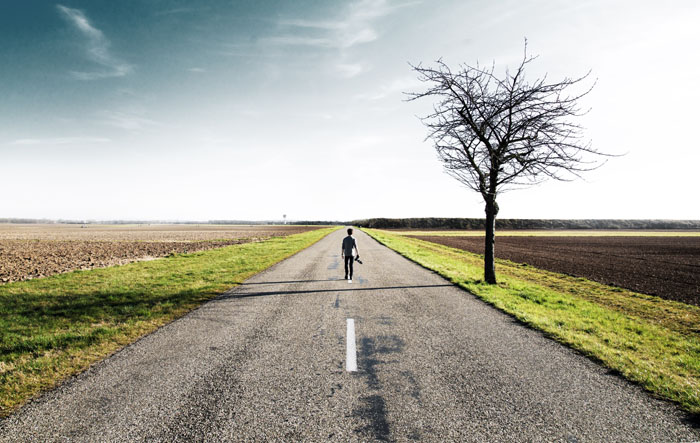 The Road Less Traveled
Maybe I'm way off base. Maybe my estimations are far too optimistic, or far too conservative. I could be blindsided by unexpected expenses (possible), the market could crash at the perfect time and delay my net worth goals considerably (also possible), or I could hit it big and retire even sooner (far less possible). On the bright side, if I'm off by 10 years, I'll still retire a full decade or so earlier than the few Americans who are actually planning for retirement.
Happiness is what you make of it. Personally, I prioritize my freedom over material goods. Maybe you don't. If you keep reading this blog, maybe I can change your mind. Hey, worst case scenario? I make for an interesting sideshow.
I believe time is the most precious commodity, and I choose to save my money in an effort to one day make the greatest purchase possible: my freedom.