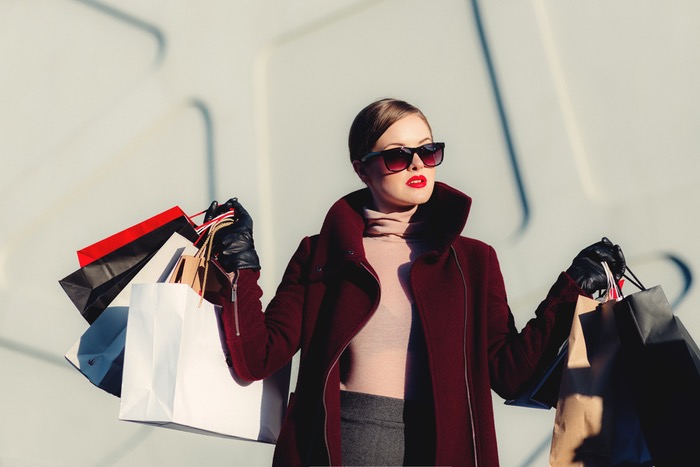 $100 Billion Dollars spent by Americans each year on shoes, jewelry, and watches.
$99 Billion Dollars spent by Americans each year on higher education.
93% Of teenage girls who rank shopping as their favorite pastime.
30 Outfits owned by the average American woman in 2015.
9 Outfits owned by the average American woman in 1930.
70% Increase in menswear sales since 1998, contributing to men's clothing becoming the fastest growing online sales category in the world.
8 Years of the average woman's life spent shopping.
169 Hours per year the average woman spends shopping for clothes, shoes, and accessories, according to a recent survey of 3,000 women.
95 Hours those same women spent shopping for food needed to survive.
1/3 Of all teens and adults who said shopping made them feel better than working out.
160 Total shopping trips made per year, not counting trips for food. An average of one shopping trip every 2.3 days.
51 Additional trips spent window shopping for their next purchase.
$0 Typical resale cost of the average piece of clothing.
65 Pounds of clothing thrown away by the average family every year.
Figuring Out Clothes Shopping
Phew, that one was a doozy to put together.
I think we all knew teenage girls liked malls, but of all the possible activities in the whole entire world – shopping is what brings you the most joy??
I'm reminded of this meme: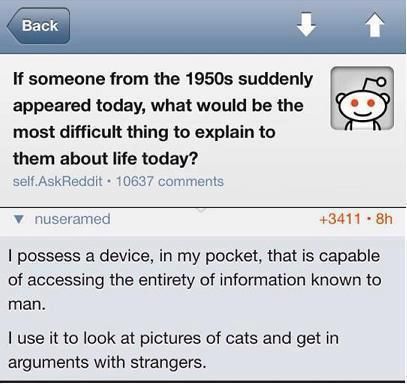 I'm doing a little spring cleaning in my own closet this month, and I've decided clothes could very well be the most expensive items on the planet.
Unlike houses, cars, furniture, or a number of other things we buy, clothes have virtually no resale value. We all have to wear clothes, with the exception of a few strange communities that I want no part in. Which means we have to spend money on them.
Then we promptly throw them away.
Clothes are a wearable conundrum: cheap clothes tend to wear out quickly, while more expensive clothes might last a little longer. The catch, of course, is that target audience for expense clothes also happens to be the type of audience who never wants to buy used, making the resale value atrocious.
Enjoy that crisp $5 bill Plato's Closet generously offered for your $80 jacket…
As I write this I'm looking at my closet, which is bursting at the seams. I'm pledging to adopt a more minimalist wardrobe. A good pair of jeans, one or two shorts, and no more than a couple t-shirts, sweaters, and casual long sleeves.
I'll let the female readers weigh in via the comments on what the woman's equivalent would be. Trust me ladies, you don't want to take my fashion advice…
For work, I'm liking the idea of a uniform. Mark Zuckerburg, Steve Jobs, and Obama were pretty successful with their work uniforms, so I'd say it's good enough for me.
Readers, any suggestions for developing a more minimalist wardrobe?
---
Related Articles: