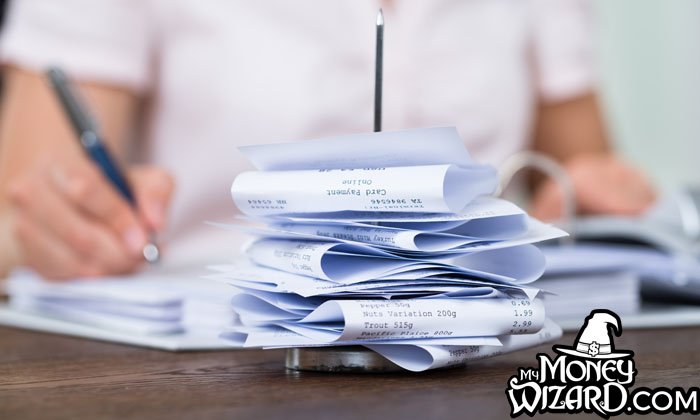 "What gets measured gets improved." – Random Internet Quote
Howdy folks!
Welcome to the extra-fancy, extra-official second annual MyMoneyWizard.com spending report. (2018 Edition Here)
If you're asking why this is only the second edition even though this blog's been up and running for years, well then you just haven't been introduced to the typical disorganization that is yours truly.
But fear not! Ever since I went all-in on Personal Capital's free tracking tools, with a little extra help from the custom designed Money Wizard iPhone spreadsheet, I've been able to track every single cent that leaves my pocket with a level of detail and accuracy that would make an insane asylum proud. Not bad for a couple of minutes a month!
Why so OCD with your spending, man?
Do I gotta quote the random internet guy about measurements again?
Plus, as a money blogger, it's literally in my job description to help people out with money. Hopefully, seeing a fully uncensored year of my lifestyle will help you with your own comparisons. (Or at the very least, give a little more context for how I managed to grow my net worth by $100,000 last year.)
But truth be told, there's also more selfish reasons at play here, too.
Thanks to the magic of journaling, I've found that counting every penny spent helps you become subconsciously aware of your spending habits.
Plus, if you or I ever want to reach financial freedom and walk away from our jobs, step one in that planning process involves knowing exactly how much we need to fund our lifestyles. Skip that step, and you're essentially taking a blind leap of faith into a dark abyss of potential money problems.
On that front, having a several-years-long record of your spending is immensely helpful.
Last year, I spent $33,893, thanks to a little extra help from $6,000 of kitchen remodeling costs.
This year, in the absence of any major home renovation projects, where did I stack up??
The Money Wizard's 2019 Annual Spending – $29,780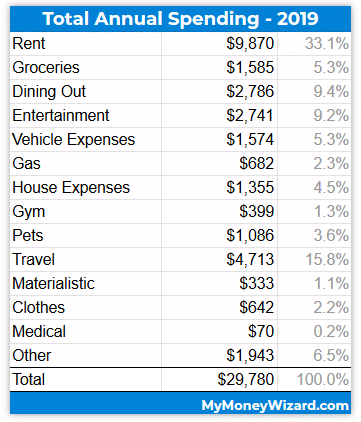 And the super-OCD monthly chart:

Let's run through the different categories:
Rent: $9,870 (33% of total annual spending)
You might remember that Lady Money Wizard bought a house a couple years ago. Since then, she and I have split all costs, including an extra 2% of the home's value each month into a special checking that we use to pay random maintenance.
No surprise that a place to live is the largest portion of the annual spending. I'm just thanking my lucky stars that we love our cheap house.
There's no question that ignoring the average advice (which dangerously suggested we take out a $500,000+ mortgage) and instead buying a $180,000 house in the 36th cheapest state, has been a total cheat code for saving money each year.
Just the savings from a few months of our lower mortgage payment is enough to fund an entire year's worth of entertainment or travel. Two things which, I'm pretty convinced, go a whole lot further towards our overall happiness than maintaining a couple extra bedrooms.
It's a fantastic reminder to frame your spending not in terms of what's "normal" but instead of what you actually want.
Groceries: $1,585 (5%)
Just like last year, groceries held steady at 5% of the total spending.
Here's how we spend $35 a week on groceries.
Dining Out: $2,786 (9%)
Kind of wild to see that I spent nearly twice as much on restaurants as I did on groceries. Typical millennial…
Overall, I feel like Lady Money Wizard and I actually did a good job cooking ~5 dinners a week at home, and I definitely took my work to lunch more frequently this year. That said, a nice meal out is one of our favorite weekend dates, so I'm not too worried about this total.
Entertainment: $2,741 (9%)
Entertainment comes in a lot of different ways, some of which happen to cost money.
Looking at my own lifestyle and entertainment sources (and how much they cost):
Blogging/writing (makes money)
Walking the dog (free)
Hiking local parks (free to a cheap state park admission)
Bicycling (basically free after finding a good deal on a bike)
Reading books (cheap)
Softball leagues (cheap)
Working out (cheap, tracked under the Gym category)
Bars and breweries with friends (expensive)
Plays and sporting events (expensive)
Concerts and festivals (expensive)
Skiing (Insanely expensive, mostly tracked under Travel)
Not surprisingly, most of this total includes those activities further down that list. Things like:
Far, far too many bar and brewery tabs
Several concerts
A play or two
NCAA basketball national championship tickets
Several baseball tickets
Food truck festivals
State fair tickets
River cruise tickets
Wedding season with friends
Multiple dinner parties
A couple costume parties
Haunted houses
A Christmas lights bus tour
Vehicle Expenses: $1,574 (5%)
Knock on wood, but aside from a $300 lost key fiasco, the Mazda 3 didn't need any work last year. Which is good, considering the 25,000 mile odometer total. (In car years, that infant is barely walking yet.)
Gas: $682 (2%)
Hooray for 30-40 mpg!
House Expenses: $1,355 (5%)
As mentioned earlier, most of the real big bucks spent on the house come out of the rent payments/home maintenance fund.
Then again, random Home Depot trips add up, so we still crossed the $1K mark in 2019. As do our every-other month cleaning service visits.
Gym: $399 (1%)
My insurance company gives me a screaming deal on my gym membership. Consider this my public service announcement for everyone to look into that benefit, if you haven't already.
Pets: $1,086 (4%)
Pet food and random vet trips, mostly. I love The Money Pup and The Money Meow, but those critters aren't free!
Travel: $4,713 (16%)
Finally getting to another fun category! 2019 trips included:
A winter escape to Tampa, Florida
A winter cabin trip to Northern Minnesota
Skiing in Jackson Hole, Wyoming
Skiing in Big Sky, Montana
A third ski trip to Salt Lake City
Family reunion in Milwaukee, Wisconsin
Yosemite National Park (where we got engaged!)
An unexpectedly awesome Staycation just 30 minutes from home
Thanksgiving and Christmas holidays with family in Dallas
This cost could have easily been twice as much, but I scored a lot of free deals thanks to credit card points, hotel points, and airline miles.
Materialistic: $333 (1%)
I don't even remember what this was, which goes to show you how much I value materialistic purchases.
Clothes: $642 (2%)
Other than a couple shoe replacements, nothing exciting here.
Medical $70 (0%)
Far and away, this is the biggest reason to be thankful. Health is worth so much more than anything else in this post.
(I did have a few random copays which were paid for by my work's benefits.)
Other: $1,943 (7%)
The catch all category.
20% of this spending is replacement costs for when some lucky bum in San Francisco jacked my laptop bag.
The other major items would be gifts and charities.
Total 2019 Savings:
$40,622
What it's all about!
This was the total amount saved between 401k contributions, employer matching, and the difference between my annual income and spending.
Fun fact: If, starting from zero, you invest $40,000 a year for 30 years (and earn average returns) your investment grows to over $3 million dollars. #Motivation
2019 Savings Rate:
58%
Here's how I calculate my savings rate.
Fun fact #2: If, starting from nothing, you save 60% of your salary and earn average returns, you can retire in about 12 years.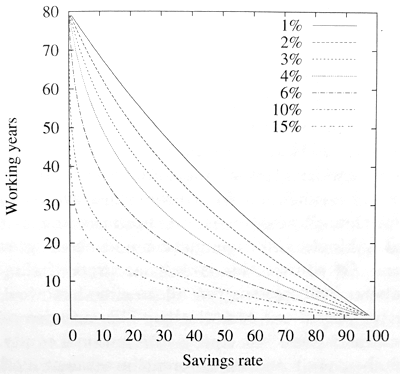 Random Notes:
A few random points that may impact any comparisons a bit:
This is only my info. It doesn't include any of Lady Money Wizard's cash flow.
Income from this blog isn't counted, either. I keep that nice little bonus in a separate account, not to be included in any spending or net worth updates.
Work covers my cell phone bill, so you don't see that as an expense.
Final Thoughts
According to the Bureau of Labor Statistics, the average American spending breaks down pretty simply:
37% on housing
18% on transportation
14% on food
4% on savings
(Source: The Only 3 Expenses that Matter for Saving Serious Cash)
By comparison, adjusting for the BLS method of calculation, I spent:
14% on housing
3% on transportation
6% on food
58% on savings
Wow. Almost entirely from passing on the big house, expensive car, and miscellaneous junk, I was able to stamp out the most common expenses from my 2019 spending, and ultimately, keep 15 times as much of my income as the average spender.
In other words, just by adjusting my priorities and shifting around my spending choices, little daily decisions end in a place that's years apart. 15 years apart, to be exact.
And there you have it! More details about my spending than anyone cared to know! Hope it was helpful in some way!
---
Related Articles: