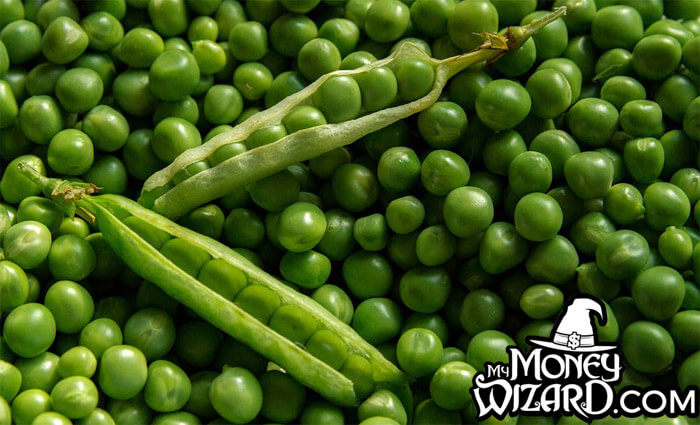 We've all heard of the 80/20 rule right?
It's sometimes more fancily referred to as The Pareto Principle after Italian economist Vilfredo Pareto, who calculated 80% of the land in Italy was owned by 20% of the population.
Of course, some business management consultants took the idea and ran with it, pitching the idea that 80% of sales come from just 20% of clients. (No doubt 80% of the consultant's overpriced fee was from just 20% of their work.)
But those overpaid consultants may have been onto something.
Because the interesting part, as it turns out, is that the 80/20 rule seems to be more than some business mumbo-jumbo. More shockingly, The Pareto principal seems to hold as both a mathematical and universal truth.
Why the 80/20 Rule Matters for Your Money
Once you become aware of it, you're like Jim Carey in that cheesy movie The Number 23; you start seeing the 80/20 pattern everywhere:
Pareto was inspired to research the rule when he noticed 20% of the pea pods in his garden provided 80% of all peas.
80% of the world's wealth is held by approximately 20% of the world's population. (And similarly, that 20% pays 80% of all taxes)
Microsoft found that by fixing the top 20% most reported bugs, they eliminated 80% of software crashes.
Hardcore stat nerds calculated that 20% of baseball's best players account for 80% of total wins.
The frequency of words used in most languages, the size of cities, the magnitude of earthquakes, the intensity of solar flares, and even the size of moon craters all follow similar Pareto distributions.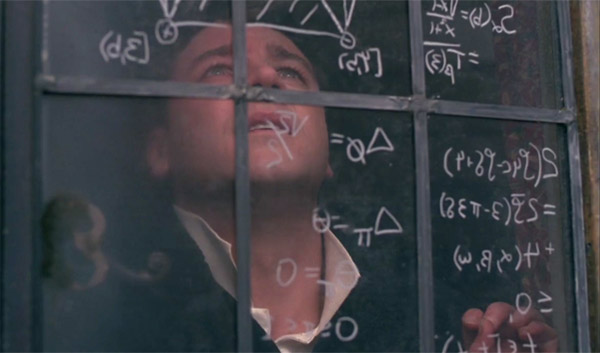 Safe to say, if the rule applies to everything from taxes to earthquakes, it probably applies to our personal finances too.
So, the question this money blogger wants to know: What's the 20% of stuff making up 80% of our spending?
Because if we can highlight those important areas, we can unlock the key to saving a fortune. WITHOUT constantly stressing about every tiny detail of a budget.
Breaking Down the Average Person's Budget
It turns out, every year the Bureau of Labor Statistics runs the world's most comprehensive study on average consumer spending. But like any good government agency, they're a couple years behind, so their most recent study is from 2016.
Also like any good government agency, they've presented their findings in the most eye drying formatting you've ever seen. So, I've deciphered their mind numbing text to create this nifty chart:
Whoa!
Of the hundreds of items we spend our money on throughout the year, just three things account for exactly 70% of our annual spending. Not quite a perfect 80/20 rule, but pretty darn close.
(Note that for some reason, the BLS includes social security taxes as consumer spending. Since avoiding your social security taxes is the quickest way to a prison cell, I'm not sure this is something consumers really have any control over. Including this really skews our numbers, so I've removed that "spending" in the table and adjusted the totals accordingly.)
The Big Three – The Key to Saving Tons of Cash
As we can see from the chart, the average American has the atrocious savings rate of just 4%. This means it will take the average person 25 years just to save just 1 year's worth of their spending.
Put another way, if they're not investing their money, they'd have to work for 600 years to fund even an average length retirement. If they're a savvy index fund investor, they're still looking at somewhere between 55 and 61 years before they build up a portfolio capable of safely supporting their retirement.
Obviously, this is a huge problem. The main culprit? The Big Three – housing, cars, and food.
1) Housing
Weighing in at a whopping 37% of the average annual budget, housing is a heavyweight villain in the spending category. And if you're not careful, that big bastard will knock your savings out cold.
Conventional wisdom complains that this cost is mostly out of our control, and we should instead surrender to the market forces of wherever we happen to live.
Of course, Money Wizards know that's mostly nonsense. It's not mysterious market forces which caused the average home size to increase from 983 square feet to nearly 3,000 square feet since 1950. Nor can market forces hide the fact that despite this increase, 68% of a typical house still goes entirely unused.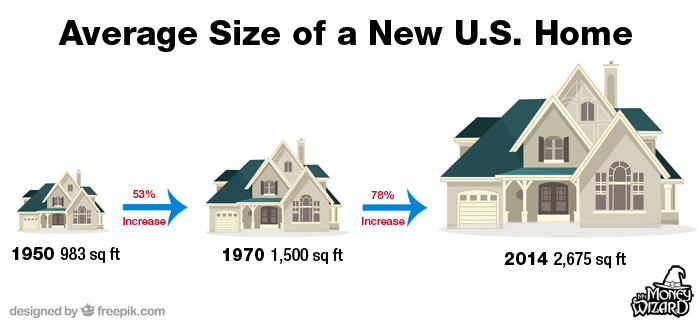 But good news! While the rest of your local market might be subject to this mania, keeping your cool represents a HUGE opportunity for savings.
If you're renting, ask yourself whether stainless steel appliances will actually improve your life in any meaningful way. And if you're buying, take a long hard look at how much space you really need, and whether a mega huge yard with its mega huge maintenance is really something you want in your life.
And if all else fails, you can always look for a cheaper city. Denver's out of control home prices were certainly something I considered when I decided to pack up shop and head north to Minneapolis.
2) Transportation
We've got a pretty sad state of affairs when the average person spends over 4 times more on their cars than their personal savings.
And yet the numbers don't lie. Transportation makes up 18% of the average budget, at over $9,000 of vehicle related spending per year.
The great news? Vehicle spending is far and away the easiest category to control. With today's vehicles easily lasting 100,000 miles, and some reliable brands often hitting 250,000 miles with basic maintenance, saving money on your cars has truly become a cakewalk. Or cake-ride?
Saving money on your second biggest expense is as simple as remembering to love your old car. Each month old faithful sticks around, she might as well be writing you a $500 check (the average price of a new car payment these days).
And when you can no longer avoid old faithful's knocking, sputtering, and stalling any longer, taking a reasonable approach towards the new car upgrade is key towards keeping your saving under control.
I bought my new Mazda 3 for $13,000 – nearly 1/3 the cost of the typical new car price. And by saving up to pay the whole thing off before I paid a cent of interest, I completely nuked one of the biggest recurring expenses in the average budget.
But the savings don't have to stop there. The IRS estimates that driving costs 54.5 cents per mile. With the average worker rocking a morning commute of ~15 miles, that's a Chipotle burrito each way!
No doubt, being smart with where and how you drive can save hundreds on gas, oil changes, and maintenance.
And for the truly dedicated, public transportation is a nearly free option, with the added benefit of freeing yourself to become productive during your commute. Biking to work is also free, and doesn't take as long as you think, especially when you factor in the efficiency of exercising while commuting. (No need to slog yourself to the gym when you've already pedaled 20 miles round trip today.)
3) Food
The average consumer is rocking a $600 a month food bill – a full 50% increase from my own personal (and admittedly out of control) food spending.
I struggle with this one myself, but I've come to notice a few patterns.
Restaurant spending is the obvious killer here. A couple of fancy dinners with a habit of lunches out can wreak havoc on a food budget.
Contrary to popular belief though, eating healthy is a misplaced scapegoat. Fruits and veggies cost pennies, and even meat is reasonably priced when mixed with a dose of healthy sides.
But chips, cookies, snacks, and junkfood? Crazy pricey.
Another key is avoiding "gourmet" grocery stores like Whole Paycheck. $6 for a bag of grapes? No thanks.
I'm a huge fan of Aldi, whose ultra-lean operating structure allows them to be even cheaper than Costco for many items. Here's how I spend less than $35 a week on groceries.
Conclusion – Use The Pareto Principle to Save Serious Cash
Pareto proved that focusing on a few important factors can create oversized changes for the big picture. So, if you want to save over half your income, the majority of the answer is right there in front of you.
I saved well over half my income last year, and there's no doubt that 80% of that heavy lifting came from a small minority of my budget. My lack of a car payment, my cheap house, and my watchful eye on food spending were the items I worked most to reduce. Meanwhile, my carefree spending on smaller (and more fun) categories, like travel and entertainment, couldn't even make a dent.
If you want to do the same, forget stressing about the small details. Go to happy hour with your friends, and take that much deserved vacation. But focus on just The Big Three – Housing, Cars, and Food – and you'll still save a fortune.
Pareto would be proud.
PS – Want to start tracking your expenses like a boss? I still love Personal Capital. It'll automatically tally up all your monthly spending, so you know exactly how much you're spending on what.
---
Related Articles: