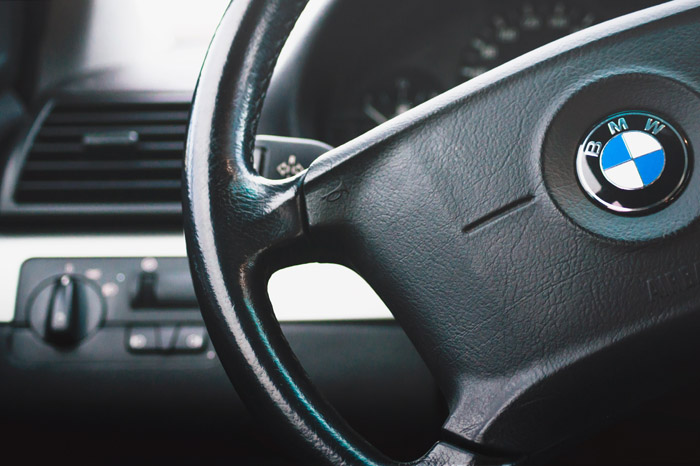 This year, the automotive industry will spend $44 billion convincing you to buy a car. That's more advertising dollars than any other industry – more than than food, pharmaceuticals, retailers, communications… and yes, even those damn iPhone ads.
Yes Verizon-now-Sprint guy, I can hear you now, and I've been tired of hearing from you for the past 10 years.
To be fair, huge advertising budgets alone aren't always bad. In advertising, there are times when a product is so revolutionary that significant marketing is necessary. This is called marketplace education; people can't buy what they don't know exists.
The trouble is, we all know cars exist. They've been around, getting us from A to B for a hundred years. In fact, not a whole lot has changed in the car piloting experience since the 1908 Model T, and certainly not enough warranting billions of dollars spent in marketplace education, year after year.
In fact, not only do we all know cars exist, we are all intimately familiar with their existence. Because we already have a car.
In other words, the car manufacturers will shell out $44 billion dollars this year convincing you to feel insecure about your perfectly cool ride.
To which I say, "Screw you guys, we love our old cars!"
Then I'll write an article about why we should really appreciate those old cars for the money saving machines they are.
No, you don't have to bike to work every day to become rich.
First thing's first, let's get this disclaimer out of the way. Sure, we could all save money by not driving at all. There are plenty of other websites providing solution based articles discussing:
How to not smell like a sweaty gym locker room after biking your way to work in the morning.
How to iron your wrinkled up work clothes after a long bike ride.
How to emergency patch a hole in your dress pants, because you decided to wear them during your morning bike ride instead of performing frantic post-bike ride ironing every day.
I love a biking more than anyone, but I'll be assuming you do want to own a car for one reason or another. My job is to make sure that car you want to own is a little more reasonable than what the automobile marketing machine will have you believe.
Shocking Discovery Reveals Cars Are Actually Pieces of Metal
Maybe I learned this obvious reality a little later than most. My epiphany moment came when I was a teenager, and I chanced into a trip to the BMW North American Manufacturing Plant. We would be watching the creation of the BMW X5, a racing inspired luxury SUV which retailed for up to $70,000.
Needless to say, my teenage mind ran wild with the thoughts of watching the creation of such a glamorous car.
"Anticlimactic" would be a nice way to describe the experience. "Holy cow these guys are marketing geniuses," would be another.
For the first hour of the tour, the car costing as much as some houses could have just as well been a go-cart, for all I knew. Slowly though, the assembly line added piece after piece of metal, plastic, and steel to the car. It wasn't until all of the boring mechanical materials were in place that the vehicle's recognizable shell was placed onto the car.
Literally dropped down, like a mask.
It was at that moment that I realized; the look of the car we all love is not particularly designed for performance or purpose. Instead, each curve, contour, and color is strategically designed for the widest appeal to the target demographic.
Which makes this whole industry a sham.
That sports car isn't a race car, and that SUV isn't a military grade cargo vehicle. They're both shoddy imitations, with looks and features designed to trick us into believing that's what we want.
No matter the price tag or the design, a car is still a collection of metal, some plastic, and 4 pieces of rubber. A car is not a racing machine to impress your friends, and it's not a portable sculpture worth financially ruining yourself over.
The last piece of tour's assembly line was attaching that signature BMW logo to the hood. You could almost hear the executives saying, "Aaaand there's the last $50,000 of the sticker price."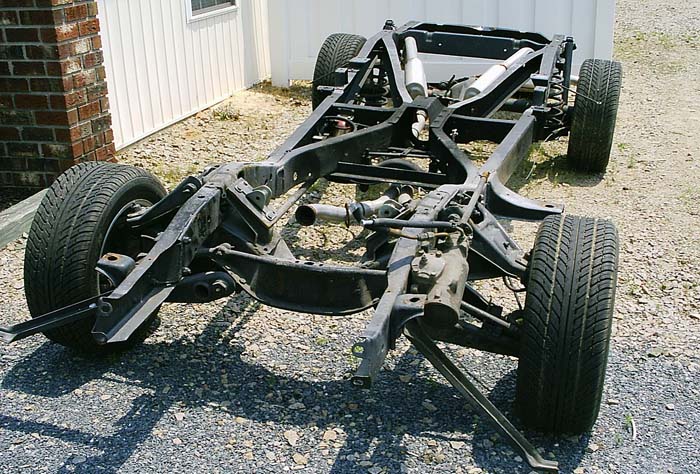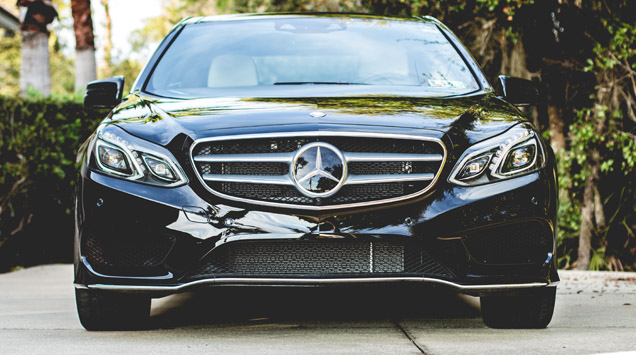 I know, I know…  You're a car enthusiast. You appreciate all the beauty and the features and the driving experience.
I am too. I also enjoy beer, but I don't throw aside my finances or freedom for beer. That would make me an alcoholic.
Chasing an expensive car while you still have to drive said car to a job you need, isn't that a bit like the old expression? Putting the cart before the horse?
Or should we say putting the car before the life?
In the first quarter of 2016, American car borrowing reached an all time high. For the first time in history, the average auto loan eclipsed $30,000, for an average car payment of $503 per month.
Now is the part of the article where I run a compound interest calculation to show that $503 per month over enough time could grow to nearly $1.2 million, but I'll resist the temptation. Won't say a word. Moving along now…
Why You Can't Stop Craving that New Car Smell
A few months ago, I decided I wanted a new laptop. I didn't really need one, but hey, it sounded like a great idea.
I searched high and low on the internet, and I found my perfect laptop at a decent price. I was completely sold, but because I'm a naturally cheap bastard, I closed out my shopping cart and decided to wait a few days before I pulled the trigger.
What happened next? I forgot.
I mean I completely forgot I even wanted a new laptop at all. I simply got busy doing other stuff, and because the average person doesn't roam the streets with an Asus Zenbook Laptop in hand, I moved on. When I realized how forgettable my desire to upgrade became, I took it as a sign form the skies that I'd be just fine without dropping $700 on an unnecessary upgrade.
Unfortunately, the average person does roam the streets with a new car.
It's called the morning commute. It makes "out of sight, out of mind," an impossibility for a car upgrade, and even a $44 billion advertising budget can't hold a candle to its effectiveness.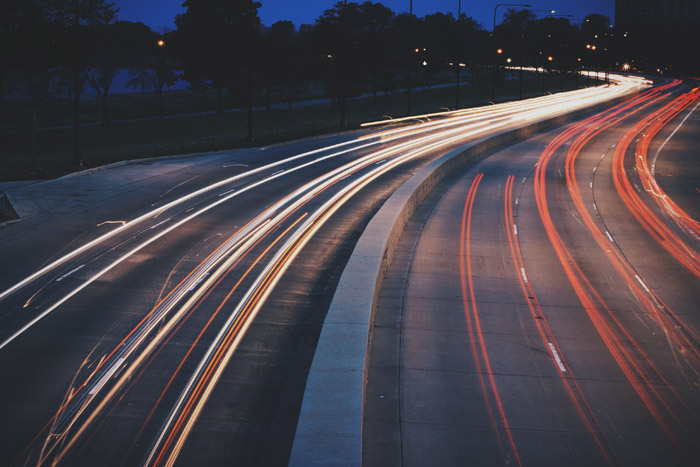 Every morning, as we're stuck in traffic commuting somewhere we don't want to go, we're a captive audience to the newest, latest, and greatest of the car industry.
Hood ornaments with the manufacturer's marketing logo are prominently plastered on the car's most visible locations, turning each vehicle on the road into a driving billboard.
"Driving by your left is the completely redesigned 2017 Audi A3."
"Look at the gracefully refined Cadillac CTS accelerating past you."
"Turning to your right is the adventurously bold new Jeep Grand Cherokee."
We can't drive anywhere without seeing a parade of new vehicles, all peddled by slave labor sales reps, who fork out an average of $503 per month for the privilege of promoting their recent purchase to everyone within eyesight.
You don't have to be an indebted salesmen though. If your car is running without huge necessary repairs, you already have a great car capable placing you right between the crosshairs of "Wealth" and "Freedom" for as long as you choose to keep it around.
Pressing 'X' on the marketing machine by loving your old car
You remember your old car right? She's sitting in your parking spot or garage right now, ready to start right up for you and happily transport you wherever you wish to go.
Sure, maybe she's had a few hiccups along the way, but for thousands upon thousands of miles, you two have been there for each other.
While your friends have already bought status symbols to show off their drained bank accounts, she's been there for you, silently making you a millionaire.
Every month she stays around, she's writing you a $503 check. Enough money for a vacation per month or a future million dollar bank account. Take your pick, because either is more life improving than upgrading to a push button ignition.
Lifting up your keys and turning the ignition is not making your life worse, I promise.
Sure, maybe there are a few scratches in the paint these days, but that just means you can now enjoy ramming shopping carts out of your way, completely stress free. And maybe the interior is scuffed up, but at least you can breathe easy when that messy friend of yours decides to eat his Chinese take-out right there in the passenger seat.
Your old car is there for you, wanting to make you rich. Let it.
______________________________________
Related Articles: