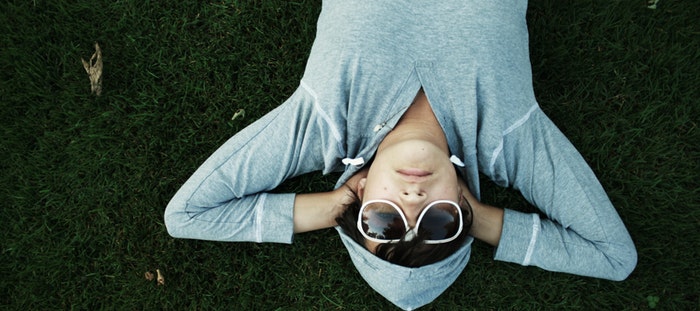 Step too far outside the realm of Money Wizards, and you're bound to hear plenty of "alternative facts" about how much money you need to retire.
The unfortunate truth is that most of this misinformation simply comes from people still stuck in an early stage of retirement planning. The even more unfortunate truth is that most people will never break through these early stages.
And the most unfortunate truth is that because of this, most people will continue devoting years of their lives to a career they no longer enjoy, even when freedom is hiding in broad daylight.
Level 1 – Most People
At the most basic stage, we have people who go through life never really thinking about their money. These types will throw around the wildest estimates for how much retirement costs.
This was blatantly apparent in a recent New York Times piece on the cost of retirement. Check out some of this madness:
A 32 year old tour guide guesses he'll need just $20 million to retire:
Twenty million dollars. That's how much Julien Mellon needs to live the life he wants. With that kind of cash, Mr. Mellon, a 32-year-old tour guide, could buy a "beautiful" home with enough left over to spend $100,000 a year ("in 2017 dollars") until the day he dies."
The owner of a small skin care company agrees:
Twenty million would allow her to put her 17-year-old daughter through college, "give to philanthropy — especially women's and children's causes — start another company, and travel as part of work combined with personal pursuits," said Ms. Hilling, 58.
A 42 year old stay at home mom has a specific idea of enough:
For Ms. Falcon, "enough" is somewhere between $8 million and $10 million, so she could give her daughter "the best of everything," as she put it: "Private school, college, money for an advanced degree at an Ivy League university, two homes, unlimited vacations. Retirement. Cars, gas, food, shelter, extras. I'd also like to make sure my mom is set for life not having to worry about money."
A 51 year old teacher with half a million in the bank admits she panics "all the time about not having enough."
Her number hovers around $65 million… "We'd travel cheap and dirty, with immersion in mind."
Holy s**t. If you really thought you needed that much money, reaching retirement would feel as impossible as winning the lottery.
No wonder most people don't save any money.
Level 2 – Financial Planners
One step up the Ladder of Retirement Estimations are the supposed most expert of money experts, The Financial Planners. These guys live for the scares more than a minimum wage teenager working a haunted house.
Ask the average CFP how much money the typical person needs to comfortably retire, and they'll do some hand waving before throwing out a devastatingly large number… usually in the range of about three million dollars.
The exercise usually goes something like this:
Calculate your current annual salary.
Determine what size portfolio you need to replace this salary, dollar for dollar.
Armed with this process, the financial planner runs the number for John and Jane Doe. John is a firefighter earning $50,000 per year, while Jane is marketer earning $60,000 at her office job.
Combined household income: $110,000
Arbitrary hand waving about pre-retirement income replacement, estimated dividend and bond payments, and hyper-inflation in postwar Germany…
Presto! John and Jane need $2.75 million to comfortably retire!
Wait, what?
Killing the Myth of the $3 Million Dollar Retirement
The absolutely massive assumption here is that everyone spends their entire salary on everything. The typical retirement planner uses the magic of a 0% savings rate to trick hard working folks into believing retirement is an expensive, if not unattainable, dream.
Some of the more risqué retirement planners will phrase the puzzle as a percentage of your income, claiming retirees usually need somewhere between 70-100% whatever they are currently making.
And as one notable early retirement blogger with a mustache once said, "Whenever you see anything listed as percentage of income, you should start getting excited, because it means there is wasted money in the air."
The idea that it costs millions of dollars to reach retirement is the same line of thinking that it costs $75,000 a year to live comfortably in the United States, or that weddings cost $32,641. There's some serious guesswork there destined to send your ass to a wasteland of spending.
Even worse, some armchair retirement planners take the wacky assumptions about retirement even further. They ignore investment returns all together!
I noticed this amazing phenomenon in the responses to my mainstream articles. When I told CNBC I was aiming for $750,000 with estimated expenses of $30,000 per year, a disturbing number of readers ran the math and decided since 750 / 30 = 25, I'd be broke 25 years into my retirement.
They completely forgot that a $750,000 portfolio will continue compounding.
Saving away for retirement with this approach would leave you spinning your wheels forever.
How Much Do You Actually Need to Retire?
There's really only one factor you need to consider when determining your retirement number:
What are your expenses?
Someone who can live happily off $1,000 per month is going to need a much different retirement portfolio than Johnny Depp, who somehow spends $2 million a month.
I'd recommend Johnny Depp pump the breaks before his inevitable bankruptcy, and I'd recommend the rest of us agree we don't need to spend like a movie star in retirement.
With that out of the way, you can now explore options for building up enough savings to fund your lifestyle forever.
These savings could be all cash, as our CNBC commenters were assuming, but this is not ideal. Cash is highly exposed to inflation, and thanks to the rule of 72, we know that cash loses half its value every 24 years or so. Equally bad – withdrawing from an all cash savings account poses a direct hit on the amount of funds left.
For maximum safety, we want to be living off the interest. By building up a portfolio capable of generating returns to cover your expenses, you avoid touching your savings entirely.
Stocks and bonds are pretty perfectly suited for this task, since they're some of the most passive investments with the longest history of strong returns. Ideally, as the stocks and bonds work away to generate income, the value of your portfolio rises.
As the portfolio continues growing, we just need to find a safe withdrawal rate.
What's a Safe Withdrawal Rate?
Well, Google defines the safe withdrawal rate as the percentage of your portfolio that can be withdrawn per year, without running out of money before you die.
But of course, you didn't come here for something you can quickly Google. So what's the actual safe withdrawal rate, as in… the actual number?
The most widely agreed upon safe withdrawal rate, as stated by people who have devoted their lives to researching the topic, is 4%. This has given rise to the now famous, and at times controversial, Four Percent Rule.
We'll keep the mathematics high level here, because there are plenty of resources which discuss that specific of the rule in more detail than you probably care to hear. (Here's one. And another.)
Basically, back in the 1990s some college professors analyzed what would have happened if someone retired with a portfolio of stocks and bonds at any point since 1925, then withdrew a certain percentage of their portfolio (and adjusted for inflation along the way) over 30 years.
They repeated the rolling 30-year calculation for each of the past 70 years, apparently running the whole thing through some sort of super computer, and concluded that withdrawing 4% of a portfolio over 30 years keeps you from running out of money, oh… roughly 100% of the time.
Despite frequent challenges from the media and financial planners alike, the most interesting part of The 4 Percent Rule is that by nature of the study, withdrawing 4% was actually a worst case scenario.
Had you been a little luckier than retiring right before a horrible market crash, you could withdraw even more for several 30 year periods throughout history. Certain hypothetical retirees could have withdrawn over 10% of their portfolios every year!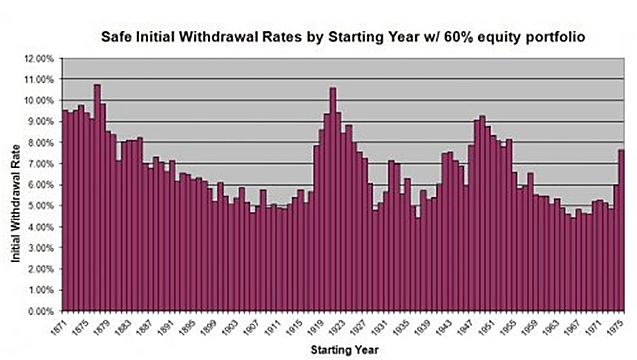 Level 3 – Putting the Safe Withdrawal Rate Into Action

Putting The 4 Percent rule into action is pretty easy, and serves to really KO the myth of the $3 million retirement. Simply multiply your annual expenses in retirement times 25, and you've got a quick and dirty retirement number.
For our previously mentioned frugal spender living off just $1,000 a month, a $300,000 portfolio should safely survive retirement.
For a financial analyst and free time blogger planning to live off $30,000 per year, $750,000 is his magic number.
Unfortunately, Johnny Depp needs a portfolio of about $600 million to keep up his current lifestyle. Sorry, Captain Jack.
Is the 4 percent rule exact? No. Is it bullet proof? Of course not.
But neither is throwing out a random multi-million dollar guess, and neither is a financial planner multiplying your annual income to arrive at a massively bloated number.
The Risk of Retiring Early
At some point in the retirement planning process, the hopeful retiree has to accept a certain amount of risk. Going back to involuntary work after retirement is never ideal, then again, is the risk really so large?
If you stick to the traditional multi-million dollar retirement model, you're subscribing to a 30+ year working career. On the other hand, if you retire early and enjoy a life without wage slavery, but disaster strikes… then what?
You only have to go back to work!
You're in the exact same position as you started, only with a wonderful sabbatical thrown in between.
Sure, you may not be as marketable, and you'll likely take a pay cut. Then again, if you're the type of person capable of accelerating your savings all the way to a very early retirement, you probably possess an above average ability to earn money anyway.
Of course, the chances of this ever happening is extremely minute. Almost impossible, at least historically.
We can do it!
Looking back, I realize how lucky I am. Right around the time I got excited about the idea of retirement, I saw my blue collar grandfather comfortably retire with $1.3 million. Then I saw him live on a fraction of the interest. Shortly thereafter, I read Jacob's book where he shows how he retired on less than $500,000 and lives off just $7,000 per year.
I started saving like a lunatic, because the goal seemed so attainable. Had I not experienced this turn of events, it could have been me featured in the New York Times piece, wildly throwing about an estimated retirement number of $50 million, then heading to the gas station to buy this week's lottery ticket.
What's your retirement number?
If the 4% rule is a little too basic for your tastes, Personal Capital has a pretty awesome retirement calculator. The calculator uses your specific numbers to simulate five thousand different scenarios in the blink of an eye, and then reports back on how your plan is looking. It's really an awesome tool that I encourage everyone to check out.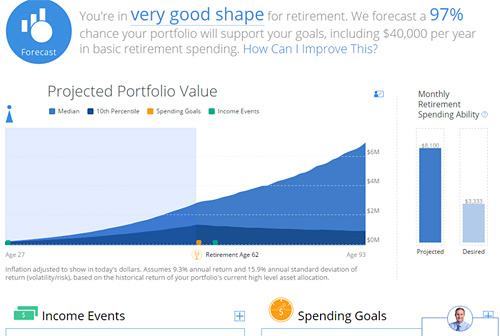 ---
Related Articles: