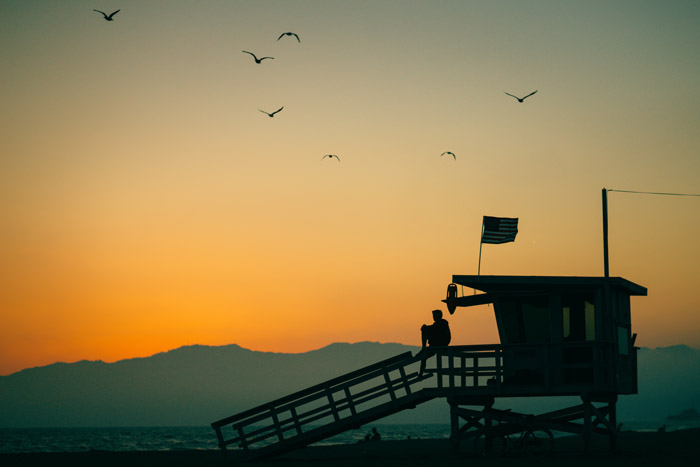 Although I can't yet say that I've "Made It," like one of those hot-shot, Shark Tank style entrepreneurs, as of a little over a week ago, I can now say this little website was on CNBC as a featured "Make It" story!
Pretty exciting stuff, and also pretty intimidating to see your life story end up as the top article on the front page of MSN and Yahoo, right underneath a photo of Donald Trump's hair… oh and his face too.
Big regrets for not taking a screenshot of that one. Why do we never have a camera when we need it??
At this point, you're probably either already familiar with my story or just came to this website from the CNBC article. That said, the reporter (Kathleen Elkins) did a great job weaving my incoherent ramblings into an entertaining crash course in early retirement, so check out the CNBC feature here!
As fun as being featured next to a presidential candidate The President is, I'm quickly learning the far more entertaining part of these mainstream articles is the hilarious, bizarre, and often downright angry comments from the readers.
Not only did I continue to learn new and interesting things about myself (the comments informed me that I'm obviously a compulsive gambler, that I live with my parents, and that having children somehow contractually binds you to financing a new minivan) but a pattern of comments representing some seriously misguided assumptions about early retirement emerged.
I was guilty of a few of these assumptions myself before I really started researching the realities of early financial freedom, so let's debunk a few of these misconceptions:
1. "You Must Live Like a Hobo if You Save More Money Than Me."
This was a common one. Here are a few direct quotes from the comments sections:
"Even the welfare live better than his frugal lifestyle."
"Why save and live like a homeless pauper? Enjoy the fruits of your labor."
"He's not a Money Wizard, he's just a miser."
"Secrets [to saving $150,000]: 1. Be a miser. 2. Lie to others about your financial condition. 3. Be a jerk." 
Well that got out of hand in a hurry…
Obviously, all of these are incorrect. Anyone who follows my monthly Net Worth Updates knows that I live a ridiculously decadent lifestyle.
I travel almost every month, eat out multiple times per week, and rent a nice apartment that is probably way too big. In 2016 alone I've traveled to: Florida, New Orleans, Cape Cod, Canada, Montana, Wyoming, South Dakota, Wisconsin, ski trips to Utah and Lake Tahoe, and probably a few places that I'm forgetting right now.
But I automatically invest tons of money before my paycheck ever even hits my bank account, then work hard to keep the BS expenses low so I can invest even more of what's left.
I'm not saying this to brag, I'm saying it to prove that by not wasting money on junk that isn't important to you, anyone can free themselves to live a great lifestyle AND improve their finances in the process.
2. "$750,000 isn't enough to retire on, because… inflation. Also because it's not very much. PS – you're gonna be poor."
This is also incorrect. That $750,000 number is adjusted for inflation. To understand how, we need to break down the stock market a little bit.
Break down time!
A stock investment, at its core, is a claim in a real company, and it's important to remember a company is not just a logo and a board of directors. Companies are made up of real assets, such as land and equipment, and companies make real earnings from the sale of real goods and services.  Really.
When a company's real estate increases due to inflation, the value of your stock eventually increases along with it. When prices inflate, companies adjust their prices higher, which allows earnings to also grow with inflation. Those earnings ultimately make their way to you, the investor, in the form of dividends and/or higher stock valuations.
Because of this, stocks are an excellent hedge against rising prices.
The stock market's performance supports this. Historically, stocks have returned right around 11 percent since 1950, while inflation has been roughly 4 percent. So when you hear people referencing a 7% historical return on stocks, that's the historical return of stocks after inflation.
So when I simplify predictions and assume a 7% return, any quoted numbers in the future have already been adjusted down to today's dollars. Looking at it another way, if we assumed stock returns that included the effect of inflation (11%) I would say I'm planning on retiring with around $1.2 million future dollars.
Which is interesting, because I bet if I said my magic number was $1.2 million dollars, the amount of concerned commenters would sharply fall off. A million dollars just sounds like a lot.
Isn't it fun to say? One Million Dollars.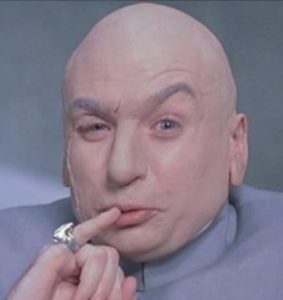 Which brings me to sub point B)
$750,000 is the inflation adjusted amount of money that I need to retire.
Using the 4% rule, this is a portfolio capable of spitting out $30K of today's dollars per year. Based on my current expenses, I have somewhere around $10,000 of wiggle room built in there, which is pretty darn close to the USDA's estimated annual cost of a child.
Yes, that number might increase a little bit with the addition of a spouse. But remember, this is 2016, and women are strong creatures fully capable of making and saving money as well. In reality, my girlfriend is probably an even better saver than I am, and she doesn't buy into diamond rings or expensive weddings, so I like my chances.
3) $10 internet Continues to Amaze
Not only did my $10 internet bill continue to prove more impressive than a $150,000 portfolio, but the allegations have now grown into me be a hard-nosed negotiator, who rips off his own girlfriend in the race towards early retirement: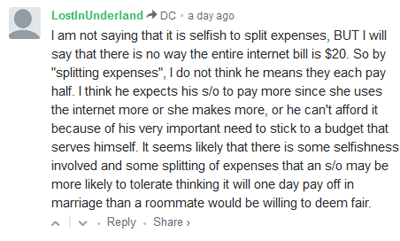 While we're at it, I've got a jump to conclusions mat for sale…
As our good friends at Adidas once said, impossible is nothing:

🙂
_____________________
Related Articles: