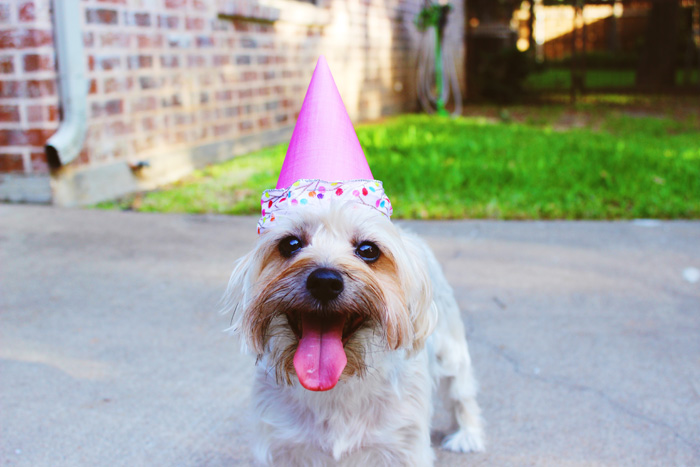 56 Percent of American households who have pets.
36.5 Percent of households owning dogs.
30.4 Percent of households owning cats.
$62.75 billion Total expenditure on pets in 2016.
$569 Average amount of money a family with one dog and one cat will spend on Vet visits per year, assuming no surgeries.
$1,518 Total cost of Vet visits for the same family, after accounting for typical surgical spending.
$515 Average amount a one cat & one dog family will spend on pet food per year.
45 Percent of pet owners who regularly bought birthday presents for their pets.
$463 Average annual boarding costs for one dog and one cat.
$6,565 Total estimated cost for one medium size dog over its lifetime.
$7,640 Total estimated cost for one cat over its lifetime, finally proving once and for all how that sassy furball really is more high maintenance than the dog.
Bonus Pet Fact, which has absolutely nothing to do with money: Despite their reputation as quick to croak, with proper care, goldfish have a life expectancy of nearly 30 years.
The world record for the oldest pet goldfish? 43.
When you win your weekly trivia night next week, I will gladly accept all thanks. 😉
Look, I'm an animal guy. The girlfriend is definitely an animal girl. We've got one cat right now and will likely get ourselves a dog in the near future.
But, it's important to know exactly what you're getting yourself into.
Far too often, a moment of fuzzy cuteness leads to an impulse purchase, and before you know it Fido is yours for the next 15 years, and… a vet visit costs how much??
(I had buddy in college whose girlfriend convinced him to spontaneously get a dog. He did, only to realize later that night that he didn't have enough money to buy food or a crate.)
At some point in recent history, pet ownership became a rite of passage for young adults, right alongside an overpriced apartment, a status symbol car, and a far too expensive dinning out habit. And much like the recurring rent, the auto loan payments, and constant dinner and bar tabs, this rarely considered stepping stone leaves very real ripples of expense in its wake.
Every year, according to the NCPPSP (not even going to try and recite the full name of that association's acronym) cost of pet ownership consistently ranks in the top 3 reasons animals are given up for adoption.
An animal is not a piece of garbage clutter to be sold off when the bills get tough. A pet is a lifelong commitment with very real expenses. Young adults would be wise to budget accordingly.
Fido's smiling face and wagging tail when he hears your keys rattling the doorlock after a long day at work? Priceless.
But don't let Fido down. He wants you to be sure that you can afford his wet nose down to his wagging tail, and all the vet visits and birthday presents in between.
---
Related Articles: