So you've driven your current beater into the ground and you're completely sure it's time to upgrade your ride. Now you're ready to start the painful process of shopping for a new car. The $30,000 question is… which type of car do you buy?
Fear not, as someone whose agonized over his new car purchase for far longer than is humanly healthy, I've given more thought and research to this idea than anyone should spend on anything.
When buying a car, you can either get your finances blown to pieces, or you can re-pin the grenade and walk away relatively unscathed. The latter involves being honest with yourself and questioning the common line of thinking, which is what we'll be doing here.
Choosing The Right Type of Car
I'll be blunt, the majority of cars sold on the market today are either:
Completely unnecessary money pits.
Useless designs that make no sense, and are doomed to becoming completely useless money pits.
Start off with good intentions, but will quickly turn into money pits.
Reasonably controlled spending that will serve you well for years to come.
The goal, obviously, is to find a car in the reasonably controlled spending group. While driving is an insanely expensive luxury probably costing you much more than you think, it is possible to take care of this transportation thing, without turning your monthly paycheck into smoldering ashes doused by tears and opportunity cost.
Option A) The Best Selling Vehicle in America
For the past decade, the number one selling vehicle in America has been the Ford F-150 pickup truck. The number two and three vehicles? Chevy Silverado and Dodge Ram pickup trucks.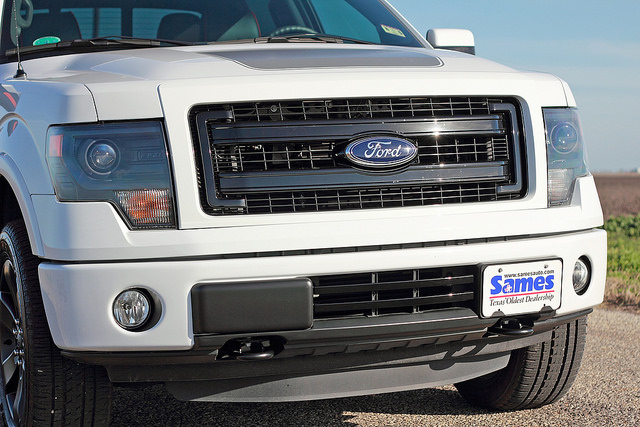 Now, there's nothing inherently wrong with choosing a pickup truck as a primary vehicle… if you're a farmer or construction worker who spends his days driving through corn fields, milking cows, or loading construction equipment into and out of the bed.
But if you comprise the other 98% of this country not involved in agriculture, these things are a complete waste of your money.*
*And no, you don't need that giant truck to haul around a piece of furniture once a year. You can rent one at Home Depot for $19 an hour.
To start, gone are the days of the affordable pickup truck. Today, these Cowboy Cadillacs are luxury only, so that you can travel with maximum pampering even if you don't mind gettin' a lil' mud on yer boots now and then.
The cost of all this, of course, is a basic truck today which prices out around, oh… $39,915-$40,395.
And we haven't even added options yet. Nor have we gotten to the hidden, impractical costs for owning one of these farm buses.
Don't believe me? I own a truck. EVERYTHING is more expensive on a truck.
I mean everything:
Oil change? That will be twice as expensive, thanks to your twice as large engine.
Tires? Expect to pay an extra $400 per set, because you drive a big truck, because you're a maan.
Gas mileage? Well you're hauling an extra 2,000 of dead weight for farm features you rarely use, so that's shot…
If you care about your finances at all, a truck is out.
Option B) The Truck for Families, aka an SUV
If we don't need construction vehicles, surely we need massive off-road machines capable of climbing over boulders while seating 5 adults and all their luggage, at all times?
Unfortunately, no. As it turns out, our society spent billions of dollars creating an elaborate system of paved roads just to combat this very concern.
"It sure is nice to have ground clearance though, in case I need to climb over boulders."
We're not climbing over any boulders! Okay? Plus, I live in Minnesota. If I don't need ground clearance for snow drifts, you don't either.
And here lies the real trouble with the "ground clearance" concern. Take the Nissan Murano, one of the bestselling SUVs in America last year. Total ground clearance: 6.9 inches.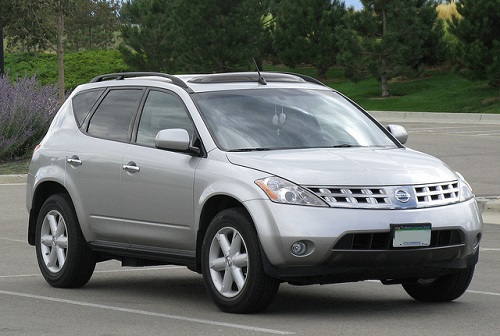 Look a little further down the car catalogue and you'll find the Toyota Camry, a small sedan as stereotypically "car" as you will find. (Camry is literally an anagram for "My Car") The Toyota Camry's ground clearance? 6.1 inches.
On average, the typical SUV has 7-8 inches of ground clearance, while nearly all small sedans have 5-6 inches of ground clearance.
One or two inches is very helpful in some situations. Driving a vehicle? Probably not one of them.
Which leaves us with all of the same complaints about these massive SUVs as their truck counterparts: inflated sticker prices, expensive maintenance on their huge engines, heavy frames with terrible gas mileage, and expensive tires.
Next!
Option C) America's love child – the sedan.
Americans love their sedans, while the rest of the world looks on with raised eyebrows at this peculiar obsession. The sedan does many of its car jobs right – cheap price, good gas mileage, and can actually parallel park within city limits.
If you don't care about storage, you can end your search here.
There's just one problem. How am I supposed to fit my bicycle, stroller, extra bedroom set, and mobile home into that tiny trunk?
You can't, because a sedan's vehicle design makes no sense.
How car designers ever decided to create a vehicle with plenty of interior room to store whatever your heart desires, then disrupt the entire storage capacity by partitioning off a tiny little lockbox in the back, I will never understand.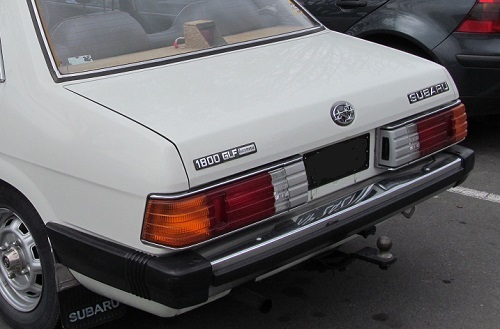 Make no mistake, if storage is a concern (which it must be, because 1/3 of cars purchased in 2015 were SUVs of some kind) the sedan's tiny trunk design poses serious problems.
Surely there must be a car that is reasonably priced, practical, and can transport more than one spare tire and a few books in the trunk?
Answer Choice D) All of the Above – the Hatchback.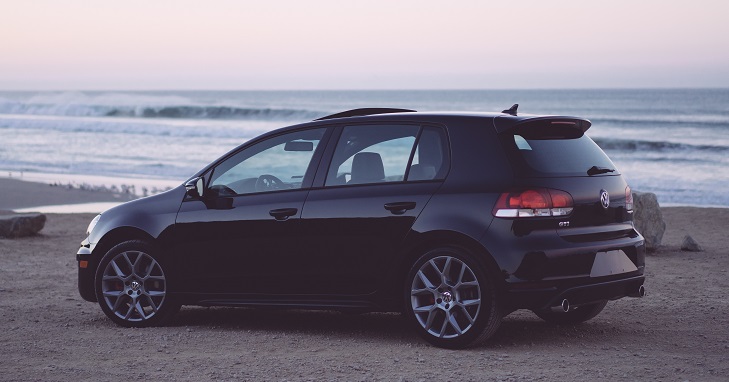 Bingo. Part sedan, part SUV, part van: the hatchback truly is the best of all car worlds.
A hatchback's open design frees the entire cabin and trunk for storage, giving it all the benefits of cars twice its size.
And because the hatchback is half the size, you're looking at cheaper costs, better fuel efficiency, and lower continued maintenance.
A hatchback's flat folding rear seats means your high gas mileage rolling piece of practicality can double as a van when you need it, then transform back into an equally spacious people mover when you don't.
Worldwide, the hatchback is the default car of choice, yet for some reason our country shies away from these engineering marvels.
When you're doing something very different from the consensus, you're either very right or very wrong.
In this country, we've got the car choice wrong. The hatchback is unquestionably the most practical answer.
Winning the Car Game Early
The stark truth is that most people would be thousands of dollars richer if they were realistic about the uses for their vehicle, and then set their hearts on less wasteful rides.
Hatchbacks have the edge for practicality, while sedans can often be found at better discounts, thanks to a larger supply.
But for the love of your wallet, please, reconsider using those gas guzzling off-road machines to drive on-road.
Surviving the car buying game starts long before you ever step foot on the lot. The biggest money saving opportunity when buying a car is not the deal you can score, but the type of car you select.
Choose correctly, and you'll be driving yourself to wealth, without even trying.
[Photo Credit 1: Yanki01 via Flickr under CC] [Photo Credit 2: Greg Goebel via Flickr under CC] [Photo Credit 3: Riley via Flickr under CC]
_______________________
Related Posts: