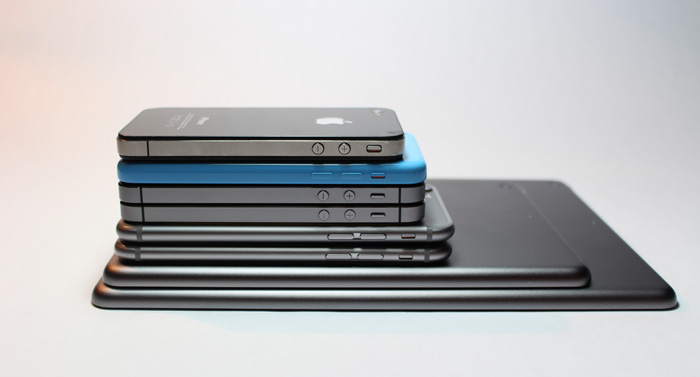 Apple just announced the iPhone X. That's the iPhone 10, not to be confused with the iPhone ex.
And pour one out for the iPhone 9 while you're at it. That edition got skipped over like a nerd in a dodgeball draft.
As eager consumers eagerly awaited The Latest and Greatest, Apple announced the one piece needed to make your life complete could be had for the low, low price of $1,000.
Most news media outlets applauded with joy. This Business Insider journalist is 100%, totally on-board with the price. If Apple could just shut up and take his money, that'd be great…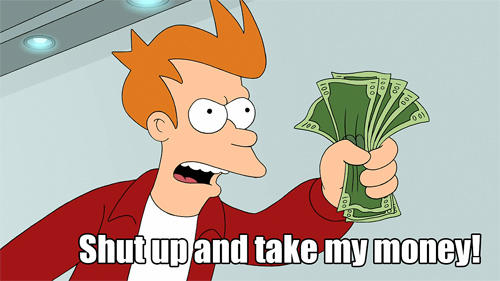 Do we blame him though? After all, The Latest and Greatest comes equipped with a facial recognition scanner, in case you were fed up with lifting your thumb to unlock your phone with a fingerprint scanner, like a caveman.
But here on the Money Wizard side of the internet, that still seems like quite a bit for a phone built by Chinese slaves.
In fact, it seems like that could very well be the most expensive consumer good normal people will ever buy. More to the point, is the iPhone X more expensive than a car? 
To the napkin math! The only type of math that's allowed on the internet.
The Mysterious Cost of Cell Phones Over the Years
For a while, the price of cell phones was heading in the right direction. When this bad boy came out in 1982: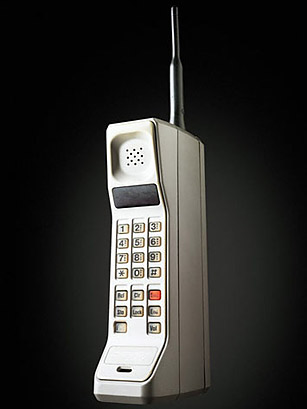 It rocked a price tag of $4,000. Adjusted for inflation, that beast would cost you $10,414 if it came out today!
But over the years, cell phones did what you'd expect any technology produced in a free market economy to do. Thanks the the miracle of competition and technological innovation, cell phones rapidly decreased in size and cost.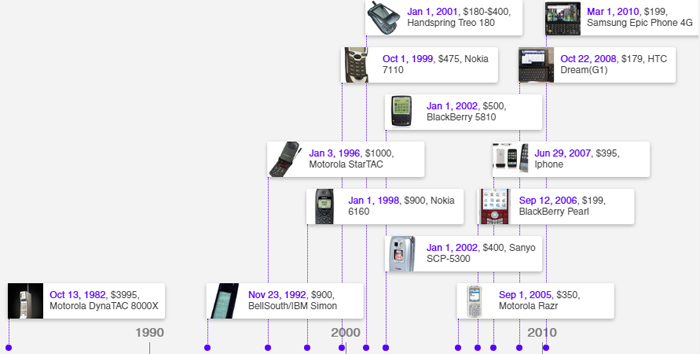 All is right, according to our timeline that ends in 2010.
But this is 2017, and in the 7 years since the end of our neatly packaged timeline, some strange force flipped the cell phone world on its head.
Let's take a look at iPhone pricing since 2010. Remember, the original iPhone cost $395.
iPhone 4? $650
iPhone 5? $750
iPhone 6? $750
iPhone 7? $750
iPhone 8? $800
iPhone X: $1,000
Rather than reducing in price, cell phones are getting more expensive. 
But just how expensive? Like, does it cost more than a car?
Do iPhones cost more than cars?
Unlike most personal finance bloggers, I don't think something is automatically bad just because it's expensive. It can make perfect logical sense to splurge on a expensive item, especially if it's in the name of quality over quantity.
After all, I'm the guy who once got so fed up with three broken suitcases in half a year that I dropped $400 on a brilliantly engineered suitcase with lifetime warranty. Overkill? Probably, but if it lasts anywhere near a lifetime I may actually come out ahead financially.
Unfortunately, the Apple iPhone is brilliantly engineered – both in its beautiful retina display AND its planned obsolescence.
If the surgically attached battery doesn't burn out, your hard drive doesn't run out of space, and your phone avoids a drunken tumble onto the cement, you can bet Apple will eventually force their latest update onto your device. At which point, your phone mysteriously starts locking up and running at a snails pace, right in line with your two year upgrade plan.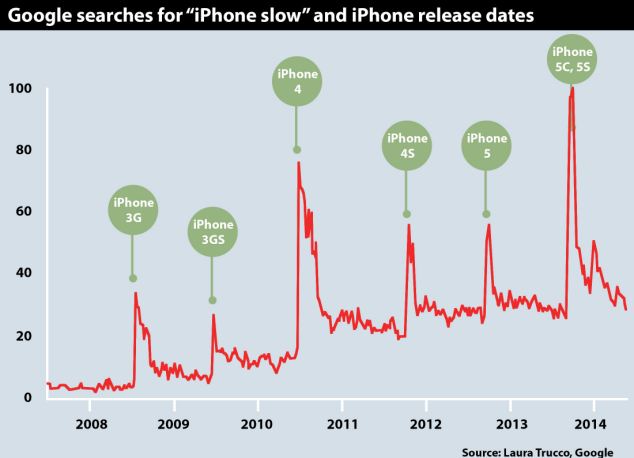 Apple themselves admit you can't realistically expect their phones to last longer than 3 years. According to my extremely unscientific polling of friends and family, even this figure might be overly ambitious.
So if the new iPhone X costs $1,000 and lasts 2 years, you're paying $500 a year for your iPhone.
And you wouldn't dare rock The Latest and Greatest without an unlimited data plan, would you? A nice comparison of the unlimited options shows:
AT&T's fake unlimited plan costs $60 a month.
AT&T's real unlimited plan costs $90 a month.
Verizon's unlimited plan costs $80 a month.
T-Mobile's costs $70 a month.
Sprint's costs $50 a month.
Averaging the five, the typical data plan comes out to $70 a month, or $840 a year. If we replace our iPhone every 2 years (which Apple will do their best to ensure that we do) that brings out total cost per year of iPhone ownership to $1,340.
Not quite as expensive as a car. Then again, most people don't buy a new car every two years.
If we want to truly figure out whether a phone is more expensive than a car, we have to calculate the cost to owning The Latest and Greatest for 15 years, or about the average lifespan of a new vehicle.
In which case, at $1,340 a year, iPhone ownership will cost you $20,100 over 15 years.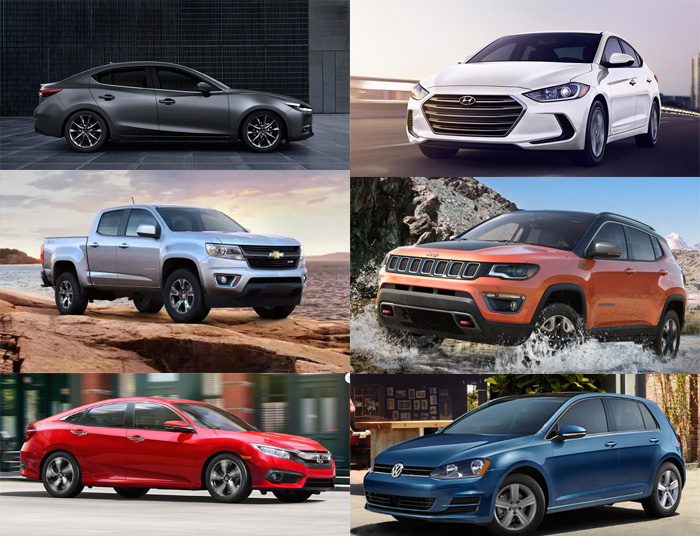 Whoa. I admit I set out to write an article showing how expensive these 7 millimeter thick gadgets now cost, but even I didn't expect the final number to be that high.
How to Beat the Overpriced Cell Phone Game
The rise of the iPhone has quickly become one of the most interesting expenses in the American budget.
10 years ago, they didn't exist. Today, we have people making minimum wage and complaining about it on a brand new iPhone 7 Plus with unlimited data, and no budget pie chart would be complete with out a huge slice devoted to the cell phone.
While I don't think it's realistic that we all start using payphones again, I do think we can set down The Latest and Greatest and step back from the ledge.
Apple is making it blatantly obvious. They know they're in the lead, and they're content with gouging the hordes of Apple addicts fiending for the next cell phone announcement. Phones should be getting cheaper, but with each new release they're just pumping up the cost.
Voting with your dollars is the only way to stop this madness. If you're in the market for a new phone thanks to Apple's planned obsolescence, now's your chance to start retaking control.
If you're upgrading from an older phone, you'll feel high tech whether you get the The Latest and Greatest or something that was The Latest and Greatest just a few months ago.
You can pass on the iPhone X that costs more than a car, and you can grab a certified refurbished iPhone 5S for $190. If you really feel like going wild, the 6S is about $300.
Or better yet, if you really feel like giving a middle finger to the whole system, I'd go with Republic Wireless. (Affiliate Links in this post) They have unlimited talk, text, and WiFi data plans starting at just $15 a month. If you need some extra data, they sell 1 GB for just $5 more dollars a month, and even their 4 GB plans cost just $45/mo total.

You'd need to get an Android phone (tons of those for under $250) and watch your data usage a bit. But with WiFi in every house, coffee shop, restaurant, and airport these days, you're going to have to make up some serious excuses for why you'd need more than just a couple gigabytes anyway.
It may not be the most luxurious option. But hey, you can always buy a nice car with the savings.
This post contains affiliate links. See the disclosure page for more info. 
---
Related Articles: