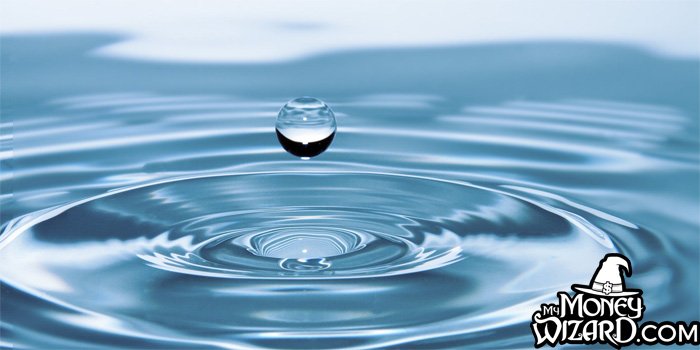 In the world of personal finance, liquid net worth is like the underappreciated, red-headed step child.
While regular net worth aced every every class in school, graduated with honors, and went on to make his parents proud as a doctor or lawyer, liquid net worth is mostly forgotten.
Which is a huge mistake.
Because while Net Worth tends to get all the credit, Liquid Net Worth might actually be a more important measure when it comes to:
Evaluating your financial security
Escaping the rat race
And ultimately, enjoying financial freedom for decades
So, what is liquid net worth? How do you calculate your liquid net worth? And maybe most importantly, what does it all actually mean?
Good news, we're devoting the next 7 minutes towards re-framing our thoughts about about net worth. By doing so, we'll hopefully get a more accurate view of our money, which will allow us to crush the path towards financial freedom.
How to calculate your net worth
Before we dive into liquid net worth, we'll start our lesson with a quick review. I know, I know… hold your groans!
Net Worth = Assets – Liabilities 
So, the process is simple. Tally up all your assets, subtract any debt that you owe, and voila! You've got the world's preferred benchmark for financial evaluation.
At the most basic level, your assets include anything with value. This sounds like a vague definition, and it is. As a result, most net worth calculations include the following assets:
Your cash
Stocks, bonds, and any other investments
Retirement accounts
Value of your home
Value of your car
In some cases, valuable jewelry, art, collectibles, etc.
I find those last two bullets to be a liiiiittle generous, and too often, they're used as an excuse to blow cash. So, I personally exclude them in my net worth calculation.
On the liabilities side, we're looking at these common culprits:
Student loans
Total amount left on your mortgage
Credit card balances
Any miscellaneous loans you owe the payday lenders, the mob, or those illegal loan sharks.
(Hopefully none of our readers have to worry about that last bit!)
When I tally up the number I use in my net worth updates, we're simply looking at the difference between these two categories.
You might have already noticed the issue here. Net worth acts as a nice, quick guide. But when it comes to the boots-on-the-ground, day to day finances, a big fat net worth doesn't actually help us all that much.
Okay, so what is liquid net worth?
Imagine fire starts raining down from the sky. The horror!
We're in emergency mode. A big house or fancy car won't save us now, because we need cash ASAP.
To address this blind spot in the typical net worth calculation, finance geeks created what's called a liquid net worth.
The goal? Find out how much easily accessible money you actually have.
Liquid Net Worth Definition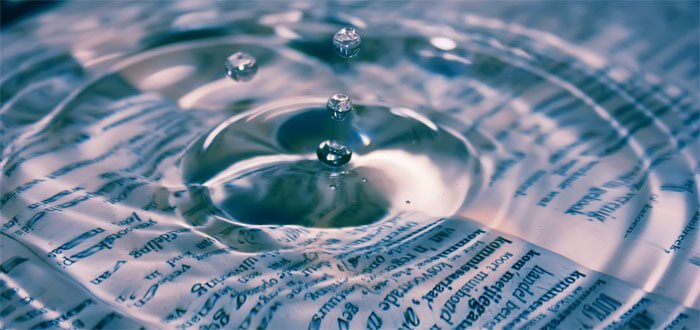 Therefore, the most common definition you'll see for liquid net worth is:
Liquid Net Worth = the portion of your net worth held in cash or that is easily converted to cash.
Most sources will translate this to simply mean your cash plus your "close-enough to cash" items, like stocks and bonds. They'll completely chop off any value of your home and retirement accounts, and call it a day.
This is a total oversimplification, and we can do better. So, let's run through a few common balance sheet items.
Is a house a liquid asset?
The textbook answer is no.
But, that's not to say your house is worthless either. We all know a $250,000 home is worth, well… about $250,000. When calculating your liquid net worth, the question becomes how realistic is that $250,000-ish asset?
Three things to consider:
Depending on the real estate market you're in, completing the sale of a house could take anywhere from a few weeks to a few months.
Real estate sales also come with some notable costs, most notably the typical 6% fee paid to your realtor.
In the haggle-first world of real estate, there's also no guarantee you'll get your full asking price once the negotiations finish.
For all these reasons, I recommend applying a percentage discount to the value of your home when calculating your liquid net worth.
Anywhere from a 15-20% discount would be reasonable to account for the length of sale and typical costs.
Is a 401k a liquid asset?
Again, the textbook answer is no. For the following reasons:
Technically, withdrawing 401k or other retirement funds prior to age 59.5 will incur a 10% penalty.
If you have a Traditional 401k, you'll also owe taxes. (At your marginal tax rate – 22-24% for most wage earners)
And again, that "no" answer is somewhat misleading.
Your 401k has a real value. And in a true liquidity pinch, you could get the money. Plus, with a bit of planning, savvy money wizards reaching early retirement can use a Roth IRA Conversion ladder to avoid the 10% penalty and limit their taxes owed.
Nonetheless, we'll stay conservative and apply a 30% discount to our 401k balances.
Is a Roth IRA a liquid asset?
Another textbook no. Followed by my, "well… sort of!" response.
Remember, we can always hack our Roth IRAsby withdrawing the contributions tax free!
BUT, withdrawing any investment gains prior to age 59.5 would mean we'd owe:
10% early withdrawal penalties
Taxes on the gains at your marginal tax rate.
At the time of this writing, my Roth IRA is worth $25,000, of which $22,000 are my own contributions.
Doing the math, I'd pay:
10% early withdrawal penalty on the gains = $300
Taxes on the gains at my marginal tax rate = $720
Total cost? $1,020 or 4% of the account balance.
Someone with a larger portion of gains would want to adjust this discount value accordingly.
Are stocks and bonds liquid assets?
Yes, they are. I could sell all the stocks and bonds in my brokerage accounts and have money in my hand within 3 business days.
The only catch is that the gains on the sale are subject to taxes. But if you've held the stocks for over a year, you qualify for a reduced tax rate of 15%, known as the "long term capital gains" tax.
(Read that again. 15% of your gains – not the total value of your brokerage account.)
For example, my brokerage account is currently worth $122,000, of which $46,000 are investment gains.
If I sold everything today, I'd pay a 15% long term capital gains tax on $46,000. The $6,900 bill I'd owe Uncle Sam represents 5.6% of the total account value.
Obviously, how much you should discount your brokerage account depends on how much gains you have in your portfolio. As a rule of thumb though, discounting your brokerage portfolio by 5-10% is a reasonably conservative amount.
How to calculate your liquid net worth
To calculate a final liquid net worth number, let's use a real example. Me!
As of my latest net worth update, I have a "normal" net worth of $268,763.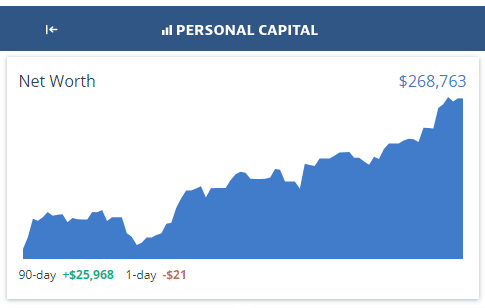 Running through the adjustments calculates my liquid net worth at… (drumroll please…)
What is my liquid net worth?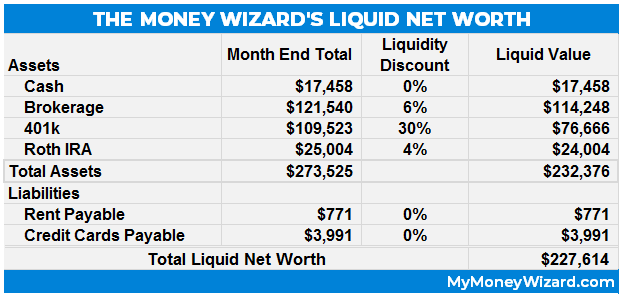 $227,614!
In my case, calculating my liquid net worth dropped my wealth by $45,911, or 19%.
Ouch!
But let's get to the silver lining.
(Quick note – unfortunately we don't have the house curveball to add to the example. If we did, I'd take the current Zillow Zestimate, Redfin Value, or county tax assessment and subtract 20%.)
Final Thoughts – What does liquid net worth really mean?
Sure, it's never fun to make yourself poorer, but finding your liquid net worth is an interesting exercise nonetheless.
I'm aiming for total financial freedom. For me, this means building up enough assets to support my lifestyle, without having to ever work for anyone ever again.
And this is how I like to use liquid net worth. When we calculate how much our wealth is worth today, we learn something that's critical for being able to walk away from work forever:
Liquid Net Worth / Your Annual Spending = Years of Freedom 
In my case, I've built a liquid net worth of $227,000 so far, while my annual spending is around $25,000 per year. That means I've already built over 9 years of complete freedom.
I love knowing that if something happened, I've already put myself in a spot to be a-okay for nearly a decade. Or that if I really wanted to, I could take a 9 year unpaid sabbatical from the working world entirely – traveling the world, working on passion projects, or spending time with family.
But is that all?
Nope – this simplified estimate doesn't consider the ongoing compounding effects of that $227,000.
Imagine I quit work tomorrow, and withdraw my $25,000 of annual expenses. The remaining $202,000 will continue to compound. At a 7% rate of return, that lump sum should return over $14,000 per year.
That's over half of my living expenses. 
And that number will continue to grow as I save more and more money. Until one day, the returns from my net worth will support almost my entire lifestyle, and the runway built from my liquid net worth is long enough to provide more years of safety than I'll ever need.
At which point, we're free to leave all the concerns of the working world behind.
We're free to take off down that runway. And we're ready to soar.
PS – If you want to easily track your net worth and calculate your own liquid net worth, Personal Capital is my favorite net worth tracking tool.
---