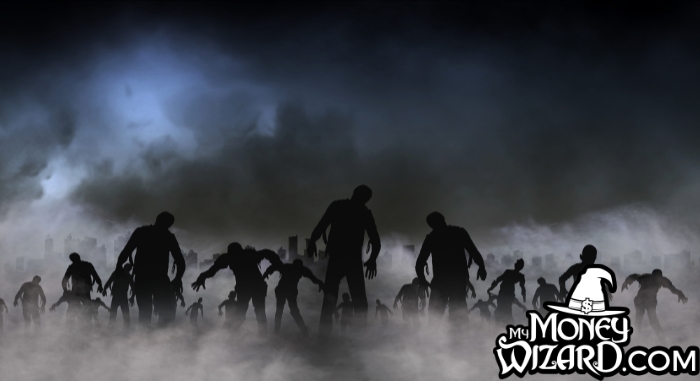 Earlier this week I got Lady Money Wizard's car detailed.
Who knew you can buy the new car smell for $70 on Groupon?
Anyway, as I was filling out my appointment information, I noticed something interesting. I had to specify what type of car I had…
She drives one of those small SUVs, and after letting them know this, I realized why they asked.
Apparently, small SUVs sat at the edge of their cutoff for "regular" pricing. In other words, the detailing service would cost an extra $50 if you had any vehicle larger.
On my $70 Groupon, that would have been a 70% upcharge.
Now I'm familiar with the compounding expenses that larger cars bring. After all, I'm the guy who used to drive a big pickup truck, and I got so frustrated with $100 trips to the gas station and $800 tire replacements that I eventually traded the thing in for one of the smallest, most cost efficient cars that money can buy. (A small hatchback, if you were curious)
But the whole experience reminded me of a phenomenon oddly similar to compound spending, but in an even sneakier way.
Money Zombies!
There are certain purchasing decisions whose costs continue for years because of one initial decision.
I call these things money zombies. They're expenses that just won't die.
And whenever you think they do, they seem to rise from the dead and attack your wallet again.
5 Examples of Money Zombies in Action
What on earth am I talking about?
Here are some money zombies in action:
1. Car Shopping
When you're sitting on the new car lot debating whether or not you want the Mazda CX3 or CX5, you're probably not considering that one number difference in a car's title (and its larger sizing) will forever cost you:
an extra $20 each time you fill it up with gas
an extra $50 each time you get the thing detailed
an extra $200 each time you replace the tires
2. The Type of Gas Your Car Takes
Along the same lines, if you make a one time decision to purchase a car that takes premium gas, then your choice for a super-duper-turbocharged engine costs an extra $20 per tank every single time you fill up for the next decade.
Assuming an average vehicle lifespan, that adds up to about $6,000 of extra ownership costs.
3. House Shopping
When the average person is buying a house, they probably see an extra bedroom as a beautiful space, a great place for the in-laws to visit, or a nice addition to the floor plan. They're probably not viewing it as:
an extra $500 in heating in cooling costs per year
an extra $1,000 in taxes every year
or an extra $90,000 in mortgage payments over the life of the loan
4. The Size of Your Pet
The cost of all of The Money Pup's food is based on his size. And all of his medication is based on his weight. Even a day trip to the doggy day care costs an extra $10 for dogs over 50 pounds!
Choosing a larger size dog adds thousands of dollars to ongoing pet costs.
And be honest with yourself, if your dog happens to weigh 20 pounds versus 120 pounds, do you really think you will love it any less?
5. Monthly Subscriptions
In the world of zombie movies, this one is that character that everyone knew was gonna get zombified from episode one.
That is to say, monthly subscriptions are a little more obvious than the others on this list, but still worth including.
There's a reason that it seems likely everything under the sun is moving to a subscription-based payment model – it's great business!
There's maybe no better way to silently and efficiently extract a shocking amount of money from a customer's wallet than billing them for the same service, over and over and over again.
Any time you're evaluating a couple dollar difference in a gym membership, meal plan kit, makeup subscription box, wine club, etc… get as cautious as Rick Grimes venturing outside The Sanctuary.
Why these are so dangerous
In the movies, zombies are dangerous because:
They just won't die.
On they're own they're easy to manage, but get a few of them in a group and they can overwhelm you in no time.
Money Zombies are the exact same!
What starts as a couple "so what" decisions eventually turns into a horde of past choices rising from the grave and haunting your every move. Before you know it, you've got a swarm of money zombies clawing at your budget and tearing the whole thing into pieces.
At first, an extra $10 here and there doesn't sound like much. But if you go through life without considering this sort of stuff, pretty soon that extra $10 turns into $100, $500, and eventually, thousands of dollars a year.
But there's also opportunity…
Interestingly, each possible money zombie also has the potential to supercharge your savings.
Imagine if you consistently made the choice that wouldn't put an ongoing strain on your budget.
You could make a decision once, and that single decision could help you save money for years.
You choose the car that costs pennies to maintain in the future
You choose a house that allows you to stack serious cash for the next 30 years
And you keep your pets, hobbies, etc. to stuff that gives you plenty of wiggle room below the monthly budget, allowing you to automatically save thousands, seemingly no matter what you do.
This is what frugality wizards do best, and it's also the reason that once they build up some initial momentum, it doesn't even feel like they're trying. (Despite savings thousands every year)
The Ultimate Spiked Bat for Money Zombies
For the ultimate example of a money zombie in reverse, look at retirement funds.
You choose to max out your 401(k) at the beginning of the year, once, and that single decision will add $19,500 to your pocket 12 months later.
This is incredibly effective. Just ask yourself, what is easier?
Clicking a button once on your employee HR page to save $19,500, or…
Agonizing your way through every decision for a year straight, hoping your constant effort will scrape together $19,500 worth of savings.
To put it into perspective, $19,500 worth of savings is roughly equal to:
Skipping 3,900 morning trips for your $5.00 lattes at Starbucks
Passing on 325 steak dinners at $60 a plate
Taking six and a half $3,000 vacations to Tahiti
Again, which requires more will power?
More Money Zombies?
Can you think of any more examples of money zombies? I'm curious to hear the good and the bad!