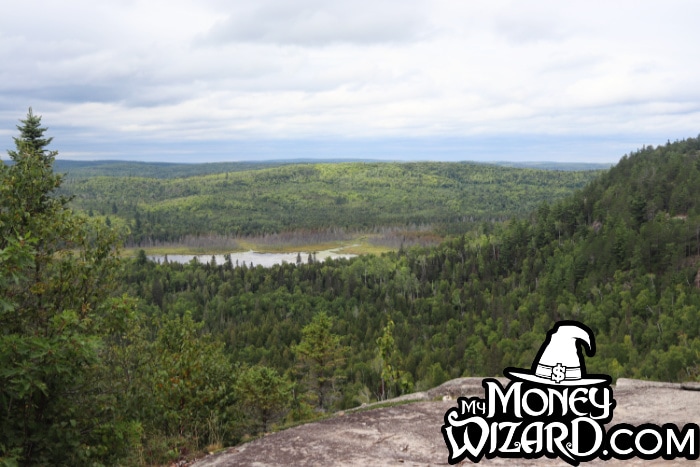 Hey Money Wizards,
As you probably know, every month I track my updated Net Worth, so that I can hopefully leave my office job in the very near future.
I'm currently 32 with a goal of a million bucks within the next three years. The race is on!
Life Update: August 2022
In August, I finally finished a pretty stressful project at work that had been draining my energy for a few months. Meaning… celebration time!
The scheduling couldn't have been better, since the legendary Minnesota State Fair came into town, right on queue.
For folks who haven't heard me rant and rave about this thing before, Minnesota boasts the biggest state fair in the country. Imagine 12 days of the craziest and best food you've ever had, mixed with those goofball quirks that only a state fair can bring – people getting their heads carved out of butter, pigs so huge they're setting records, and all those sketchy fair rides we know and love.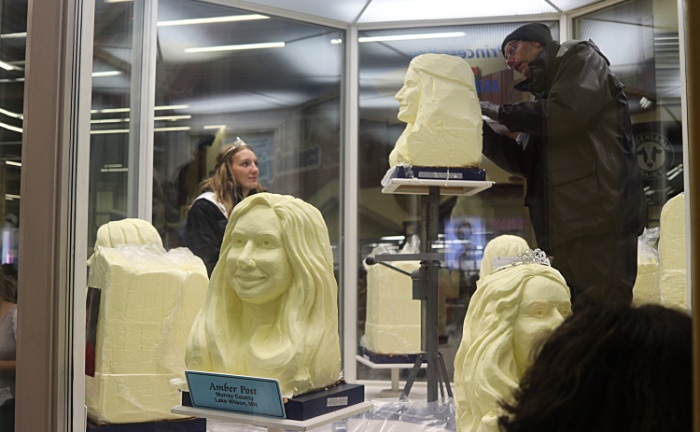 As a transplant to the state, I sit back and watch in awe. And then chow on as much food as I can stomach. Literally.
To keep the party rolling, Lady Money Wizard and I celebrated our anniversary with a trip "Up North" where we did all sorts of very important things, like taking glamour shots of The Money Pup.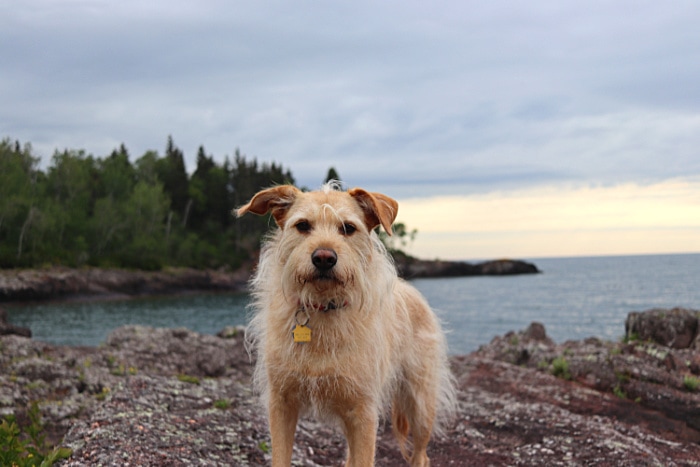 Net Worth Update: August 2022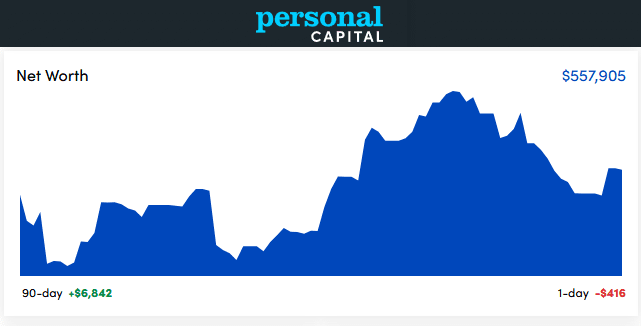 Tipsy tumble, we all fall down…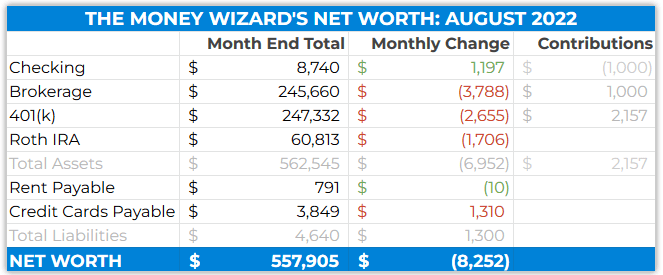 After July's all green, last month we were red across the board. Let the roller coaster begin!
In August, the general stock market fell something like 4% overall.
From what I can tell, this was most driven by… any guesses?
The Fed!
C'mon, you all should know at this point that's the only reason the market does anything these days. (Kidding! Maybe?)
Basically, our country's real president (Jerome Powell) came out and said The Fed will raise interest rates and keep them there for as long as needed to rein in inflation. And when inflation is 8.5%… well that's saying something.
As we've talked about in past updates, rising interest rates crush stock prices. And because the stock market is a "forward looking" market (meaning prices are based mostly on the fuzzy predictions and expectations of a bunch of Wall Street Goons and eager/hopeful/terrified investors) the "as long as needed" part of his statement really put a damper on the party.
Account Changes
As is my theme these days, more autopilot around here.
The checking account is still set to automatically transfer $1,000 per month into my brokerage's Total Stock Market Index Fund.
The 401(k) keeps getting the maximum allowable contributions each paycheck.
And the Roth was maxed out in January.
My Current Strategy
With the market in this weird technically-a-recession-but-not-really place, I'm selfishly getting a bit excited.
Maybe it's my optimism speaking, but I'm wishfully imagining of a few years of discounted asset prices before I pull the plug on work in T-minus three years. If prices tanked for a little bit, I could keep building that base while my earning power is highest, and then a nice fat market recovery around age 35 could sweep me away towards a lifetime of early retirement…
Wishful thinking?
Maybe. But what's the alternative? Get stressed and scared and panic sell everything to try and avoid the bottom? (Which, by the way, usually results in a 32% loss.)
No thanks.
I'd rather work a little bit harder at the 9-5, impress the bosses to keep my job secure, and then stockpile assets like a madman if the market really does start tanking. (Or more likely, slowly decline month over month until prices are more discounted overall.)
Total Spending August 2022: $2,932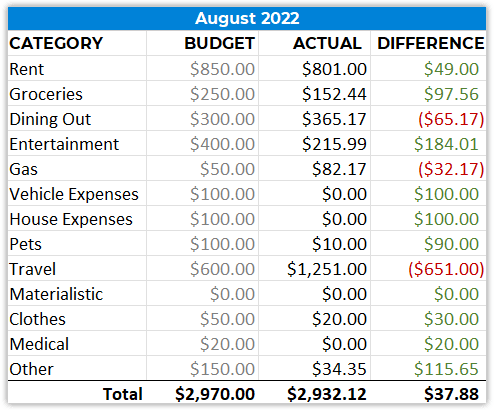 I was expecting to totally blow the budget this month, so I'm pleasantly surprised to barely squeak under expectations.
Travel: $1,251
Man, are hotels expensive these days!
Around here, shacks with outhouses (literally!) were listed for $250+ a night. Just wild.
We gritted our teeth and booked a nice place to celebrate the anniversary (something with a running toilet… what a splurge!) but it sure wasn't cheap.
Entertainment: $216
That Minnesota State Fair also isn't cheap, but unlike the outhouses, I ain't even mad about this one. When everything is that delicious…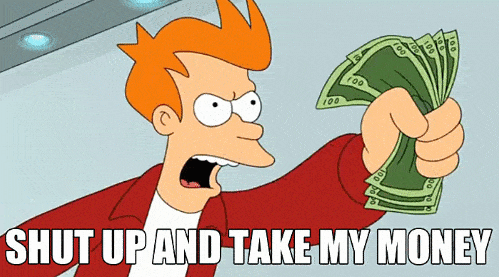 Final Thoughts
I think we are officially nearing the end of summer. Hope it was a good one for you!
PS – Want to track your net worth like this? Personal Capital's free net worth tracker is my favorite tool to do so. The free software is truly awesome, so just check it out already!
---
Related Articles: