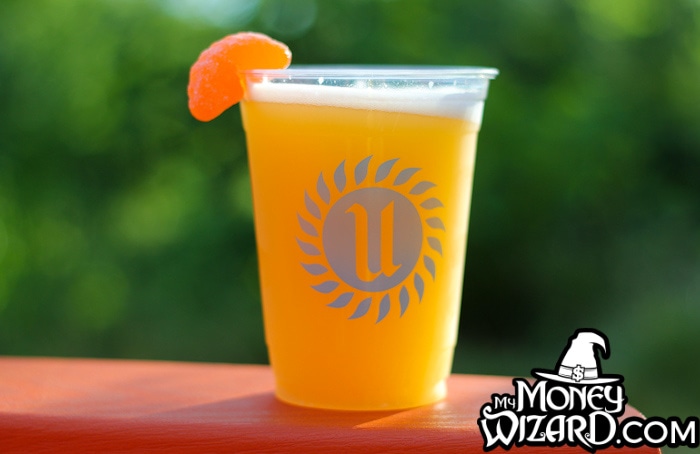 Hey Money Wizards!
Welcome to another monthly net worth update! For new readers, every month I share my progress towards a $1 million portfolio, which will hopefully allow me to walk away from mandatory work by age 35.
I'm currently 30. Let's see how close I am!
Life Update: July 2020
Hmm… where to start with July?
For me, the quarantined effects of COVID-19 continued. I kept working from home, which I actually didn't mind and continue to count as a huge blessing. Not only have I managed to maintain my well paying job in finance, but the quarantine's forced frugal lifestyle means I've got no choice but to keep stacking cash.
Hopefully this builds the foundation for some investments that propel me in the future.
On a completely non-financial note, I spent most of the month digging down random internet rabbit holes. Exhibit A: my temporary UFO obsession following the pentagon's recent announcement that they may have found "off-world vehicles not made on this earth."
Say what???
Me, for the next four days: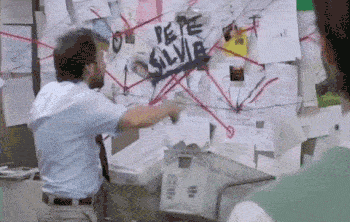 Yes, I may be spending too much time locked inside these days.
Which is why it's probably a good thing that eventually, life started becoming a little more recognizable towards the end of the month.
Breweries and patios started opening back up, so Lady Money Wizard and I took as much cautious advantage as we felt comfortable with. (Which admittedly, wasn't much.)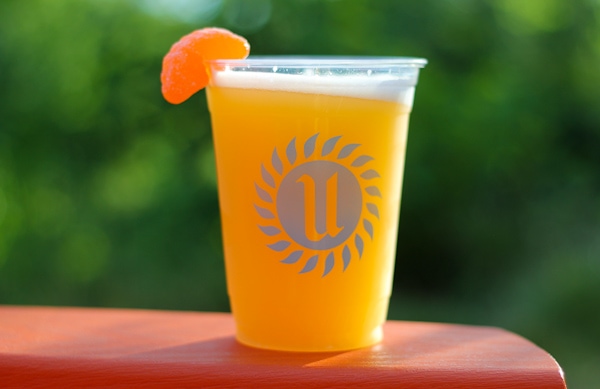 A few events even started happening around the city, like this socially distanced screening of The Goonies at the closed down independent league baseball field.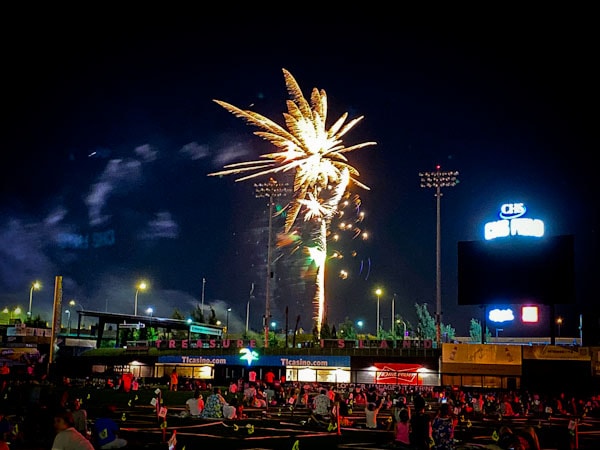 2020… keeping the strange times rolling…
Net Worth: July 2020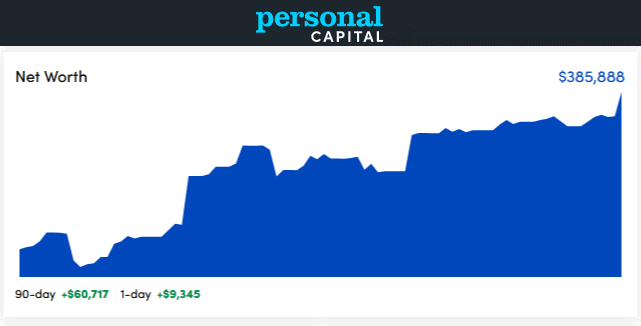 Ignore the wild 1 day change, that's just me updating my Personal Capital dashboard for the first time all month.
Here's the big picture: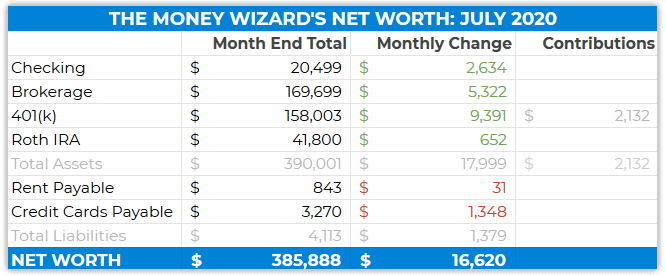 A pretty big jump!
But what really has me excited? If we see a similar increase net month, I'll pass $400K for the first time!
Portfolio Allocation: July 2020
REITs are starting to fall closer to my 10% target, but I've still got some work to do if I want to get international stocks and bonds up to 10%.
Checking Account: $20,499
(+$2,634)
Last month, I said I needed to move this money into something more productive. This month… I did nothing.
My lack of action here is actually making me reconsider the validity of roboadvisor-style options that automate investing, like Betterment.
Another option is to set up automatic contributions to my Vanguard accounts. Vanguard allows you to automatically transfer a certain amount at set intervals (weekly, monthly, etc.) to your choice of accounts.
In fact, as I type this out, I'm realizing I should probably set up an automatic transfer of say, $1,000 per month to Vanguard's money market fund. That will at least allow me to earn interest while I sit on my thumbs.
Brokerage: $169,699
(+$5,322)
Mostly made up of:
Vanguard Total Stock Market Index Fund (VTSAX): $110,000
Vanguard Total Bond Market Index Fund (VBTLX): $18,000
Vanguard Money Market Fund (VMFXX): $15,000
With the rest being some individual stocks back from the days I thought I was Warren Buffett. (Sadly, it turns out, I'm not.)
401(k): $158,003
(+$7,656)
Still maxing out my 401k this year, which means I'm contributing about $1,600 a month to my 401(k). Add in a generous employer match plus some market returns, and next thing you know… a surprising $7,656 monthly gain.
My contribution breakdown remains:
50% S&P 500 Index Fund
30% Small Cap Stocks Index Fund
20% International Stocks Index Fund
Roth IRA: $41,800
(+$652)
I maxed out my Roth IRA at the beginning of the year, so this is just market movement to the following accounts:
Vanguard REIT Index (VGSLX): $36K
Vanguard Total International Index (VTIA): $5.5K
Rent Payable: $842
(+$31)
In July, we had to run our super inefficient air conditioning in our super inefficient house. A lot.
The result was an eye popping electricity bill. And the result of that electricity bill was me scheduling appointments for insulation companies to come discuss my options to make this old house a little more energy efficient.
For newer readers, I split a mortgage for a house in Minneapolis that my fiance bought for $180,000 a few years ago. This "rent" covers my half of the mortgage, utilities, taxes, expected maintenance, etc.
Credit Cards Payable: $3,270
(+$1,348)
A big jump this month for a fun reason.
After holing up inside all summer, Lady Money Wizard and I planned out a road trip next month. Destination? Upper Peninsula, Michigan.
So, that meant booking a few hotels on the card, which bumped up this liability. As usual, I'll pay it all off next month.
Total July Spending: $2,045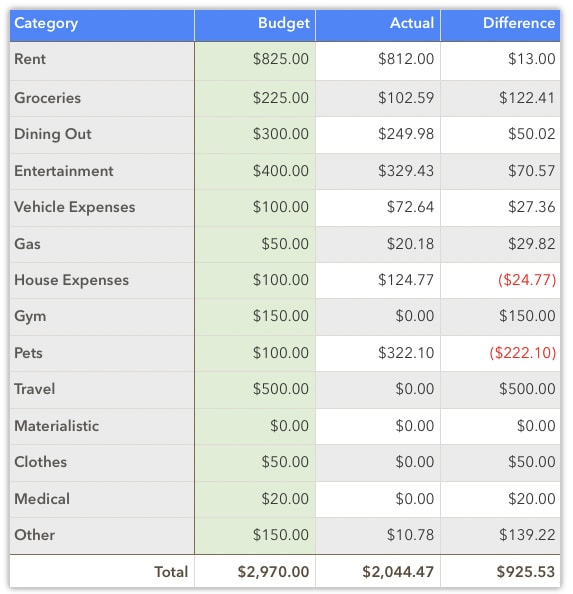 Dining Out: $250
After eating so many quarantine PBJs, how am I possibly supposed to resist the temptation of perfectly seasoned Indian Butter Chicken, Russian Dumplings, or a number of the other nearby restaurants ramping up service?
Apparently, I can't, so it's time to embrace the flavors, with a little bit of justification about supporting small businesses.
Entertainment: $330
Really surprised how large this was. Apparently, random trips for ice cream and to-go beer add up.
Vehicle Expenses: $70
Nothing exciting, just the regular car insurance.
Gas: $20
I'm loving the lack of morning commute!
House Expenses: $125
We brought the maid back, and I forgot how much I miss it. I don't care how much flack I get from others in the personal finance community about this expense; this is one luxury that I think is totally worth it.
Pets: $320
This one's a long story. Look for the details in next month's net worth update.
How was your July?
Stay safe out there!
PS – Want to track your net worth like this? Personal Capital is my favorite tool to do so. The free software is truly awesome, so just check it out already!
---
Related Articles: