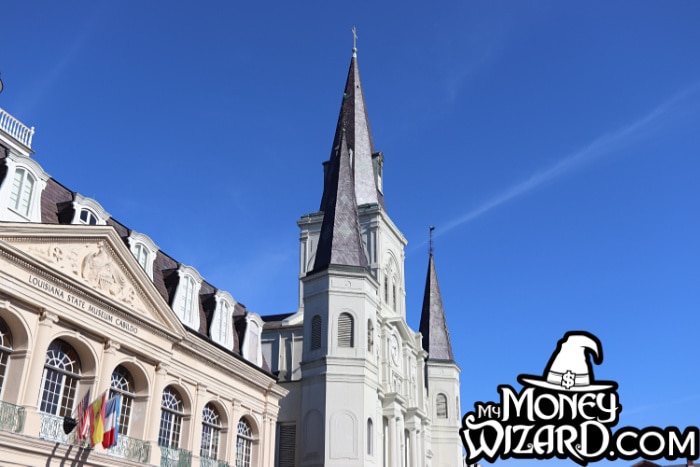 Hey Money Wizards,
It's time for another Net Worth Update!
Here's my usual spiel for the newbies. Every month I track my progress towards a goal of around $1 million dollars. I'm hoping that amount will let me leave my office job. FOR GOOD. Within the next four years.
The goal? Early-retirement and/or hobby employment by age 35. I'm currently 31, getting closer to 32 every day, but hopefully getting even closer to the goal!
Life Update: November 2021
Other than the usual Thanksgivings and turkey stuffing (I'm talking about my stomach, not the side dish…) the biggest news in November was what only our second non-honeeymoon trip of the year.
We started November with some much needed time away from work.
Welcome to New Orleans!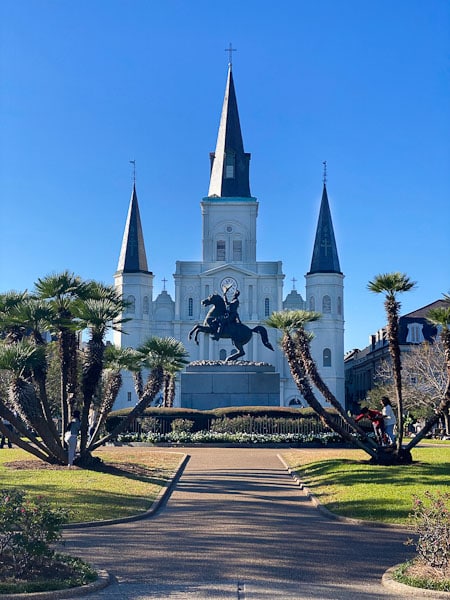 For my money, there's nothing quite as soul-recharging as some live Jazz music and a cup or twenty of Gumbo.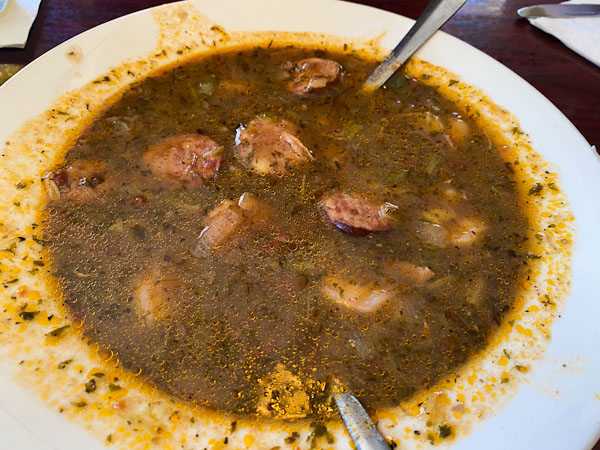 Truly one of my favorite places, and November's lack of crowds made for a nice little travel hack.
Once back in Minnesota, it was back to the grind. Or at least as much grinding as could be done between Thanksgiving breaks and the beginning of Holiday festivities.
'Tis the season!
Net Worth Update: November 2021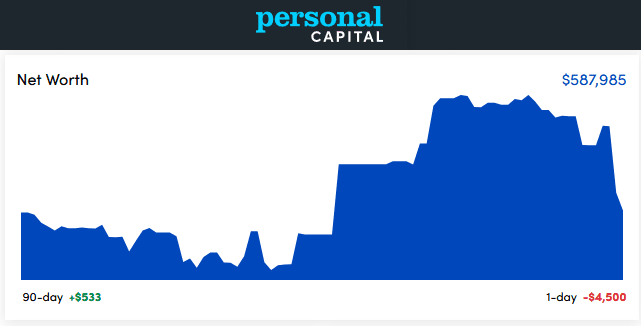 And the detailed net worth update: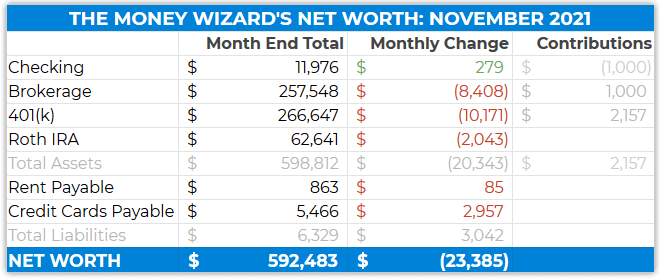 Wait, the pic above doesn't match the detailed table below!
That's because I took a screenshot of my dashboard, then promptly forgot to save it. And you know, Personal Capital is just so dang good at updating in real time that by the time I realized my mistake, the numbers we're all off.
And yes, my net worth dropped by several thousands of dollars in a matter of hours… which is either really depressing or just another reminder that stressing too much over changes on a computer screen isn't worth it. These things really do go up and down all day, by a lot!
Anyway, here's the updated allocation: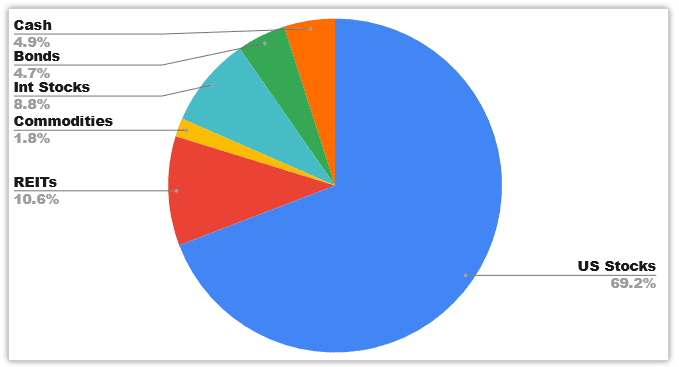 Checking Account: $11,976
(+$279)
Despite November being an oh-so-glorious three paycheck month, my checking account balance barely moved.
That's partly because I transferred $1,000 cash to my brokerage account via Vanguard's automatic investing feature. But also, I think I just had a lot of leftover credit card spending from the honeymoon and pre-booked stuff for November's travel.

Brokerage: $257,548
($8,408)
In November, the stock market dropped like a brick, thanks mostly to concerns over a new COVID variant.
(And yet I see that today, stocks are rising due to… a lack of concern over the new COVID variant. Oh, how we love you, market madness…)
Here's a not so scientific breakdown of what this includes:
401(k): $266,647
($10,171)
I actually contributed over $3,000 to the 401k this month (despite the table up there saying $2.1K… man, this net worth update is a mess!) thanks to the three paycheck month.
And it still dropped by $10K!
As always, I max out my 401k and get a healthy match from my employer, which means about $1,000 every two weeks added to the 401k balance.
Roth IRA: $62,641
($2,043)
This portfolio is about 75% REITs (through Vanguard's VGSLX index fund) and 25% international stocks (via Vanguard's VITAX index fund.)
Here's my full explanation for why I hold REITs in my Roth.
Rent Payabale: $863
(+$85)
Some good news! And some bad news.
Good news – our first winter heating bill came in after our house's multi-thousand dollar insulation project, and we used nearly half as much gas as last winter!
Bad news – Lady Money Wizard forgot to pay the bill, so the balance is higher than it should be.
(For newer readers, I live in a house that Lady Money Wizard bought before we got married. We've split the payments for years, but now that we're married, we're still deciding on how we want to combine finances.)
Credit Cards Payable: $5,466
($2,957)
Jumped up because of charges from our New Orleans trip. And then when we got back from New Orleans, we were feeling the Wunderlust bug and immediately booked another trip in May.
(We're planning on heading to our original Honeymoon destination… pre-wedding delay and pre-COVID shutting down the Canadian border – Vancouver Island, British Columbia!)
Total Spending: November 2021 ($4,082)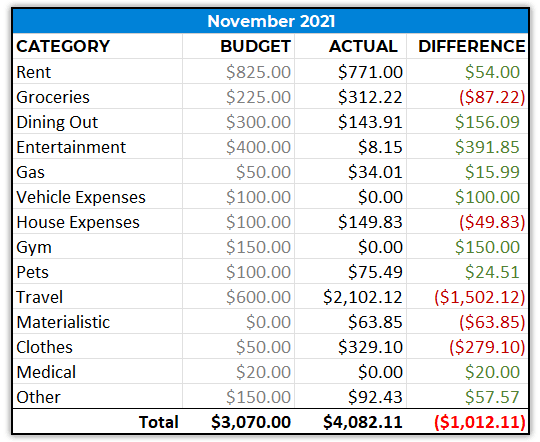 Travel: $2,102

The Big Easy ain't cheap!
Thankfully, since most of 2021 has been a hermit-like existence with no travel for a pandemic or two, I'd built up quite a bit of tolerance for travel spending.
This was also the first trip where, as a married couple, Lady Money Wizard and I stopped stressing over splitting stuff, and instead just let loose and allowed me to pay for everything.
I find that simplified approach is actually much easier. (And easier to track, too!)
Clothes: $329

Despite my $89 thrift store suit from last month, I also found a great deal for a regular suit, which I ponied up and bought for $300.
(In the suit world, that's still a great deal, I promise! And us guys with business jobs need more than one suit, anyway.)
Groceries: $312
Man, I feel like inflation is just pummeling my old $35 a week grocery bills.
Oh wait, inflation doesn't include groceries, and it might be total BS anyway.
Readers, how was your November?
I can't believe it's nearing the end of the year!
Hope you've had a great one! And a belated Happy Thanksgiving!
---
Related reading: