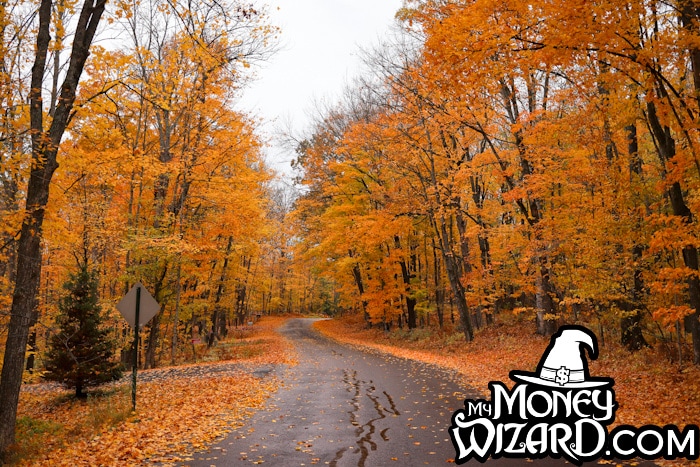 Hey Money Wizards,
As you probably know, every month I track my net worth to see how close I am to leaving my office job in the very near future.
I'm currently 32 with a goal of $750K to $1 million bucks within the next three years. Let's see the latest!
Life Update: October 2022
After last month's 2-week high in Greece, life back home was initially The Post-Vacation Blues for me.
Eventually, I picked myself up off the floor with a few other distractions. We traveled to South Dakota for a friends wedding, then spent some time up north enjoying some of the best fall colors I've ever seen: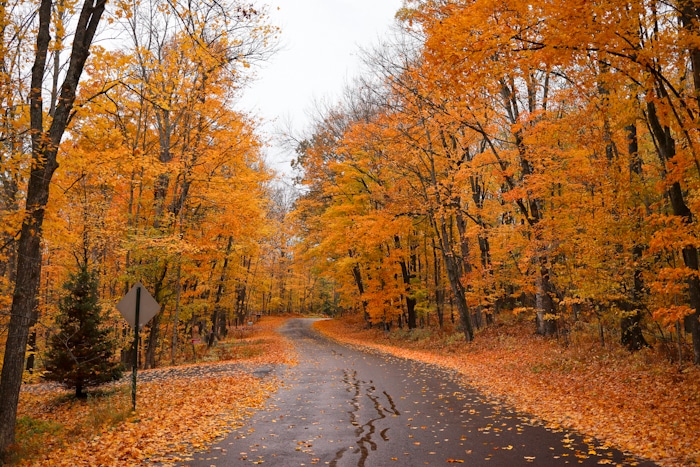 Fall is the best season in Minnesota (come at me, summer lovers) which also helped bust out of those blues.
We leaned into the season with some trips to the pumpkin patches followed by far more Halloween decorations than any house should ever need.
Otherwise, we enjoyed some unseasonably warm weather with bonfires and bike rides, knowing that in the back of our minds that our days of comfort were pretty limited.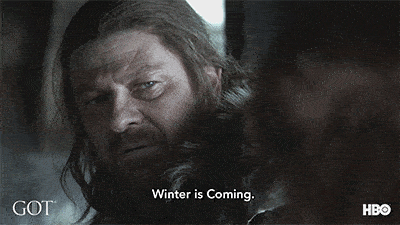 Or more relevant to this blog: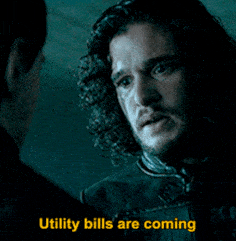 Net Worth Update: October 2022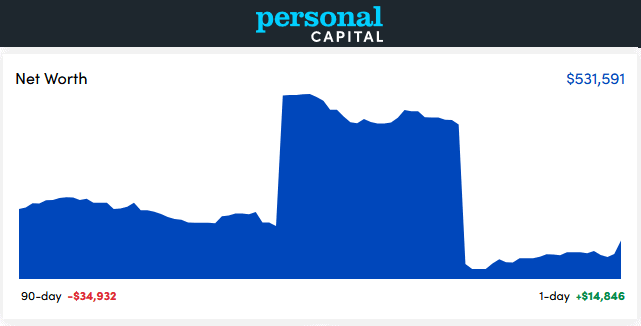 After an absolute blood bath for the past few months, we finally have some green!
(Ignore the big plateau in the middle of the image – that was a Personal Capital glitch that I've opted to let slowly fade out of frame, rather than contacting support to get it removed.)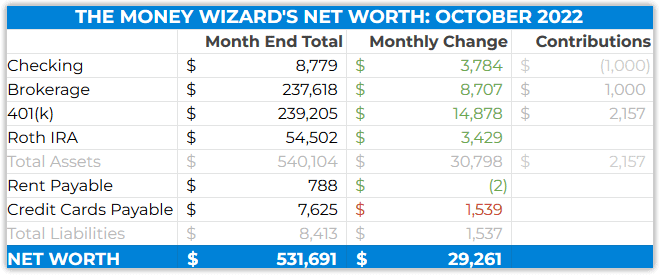 Most all of the change was driven by a positive month in the stock market, which rose 8% during October. (Well, technically, 7.99%, but who's counting?)
The reason for the gain was a bit two-faced. Official analysts chalked it up to "earnings" which makes it sounds like those companies' earnings must have been really good.
But the truth is that earnings weren't good. They just weren't as terrible as predicted.
Since the stock market is an odd game of cat and mouse, or more specifically, an odd game of predictions vs. reality, any time reality exceeds predictions, you get greenery!
Kind of odd, but such is the fun of the market.
Account Changes
As is my theme these days, the portfolio continued running on autopilot last month.
The checking account is still set to automatically transfer $1,000 per month into my brokerage's Total Stock Market Index Fund.
The 401(k) keeps getting the maximum allowable contributions each paycheck.
The Roth was maxed out in January.
My Current Strategy
My sanity appreciates a $30,000 increase in the portfolio, especially after last month's $55,000 loss, but I doubt we're out of the woods yet.
It sounds like the water is getting choppy out there. Whispers of layoffs are getting louder, and not just for companies that were recently taken over by Elon Musk billionaires.
And of course, there's the elections coming up in a couple of days. In a nice utopian world, that wouldn't impact the stock market one bit, but we all know we're pretty far from that. Personally, I've heard some theories (leaning towards conspiracy theories) that the powers-that-be have a vested interest in influencing The Fed to "control" inflation using the recent interest rate hikes, in order for the political theater to look tough on the economic issue at the forefront of the average voter's mind – inflation.
Which leaves the question – after November is over, will they go back to money printing as usual?
We'll see. The only thing I can do is keep my head down, keep investing, and keep building that base.
Total Spending October 2022: $2,447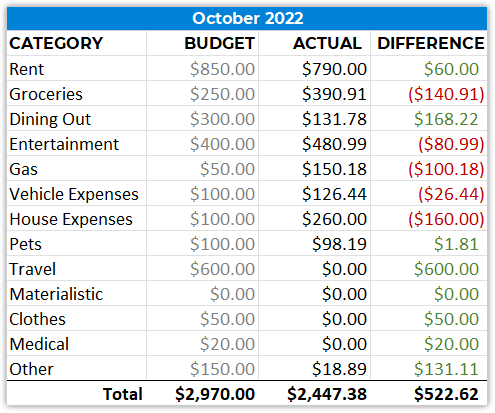 Phew! After last month's money-binge in Greece, I'm happy to come under budget for a change.
Groceries: $390
Definitely higher than usual, not just because of the eye-popping grocery store prices lately, but also because we re-stocked on a bunch of staples. Including but not limited to about 10 pounds of chicken breast. Winner winner, chicken… freezer?
Pets: $98
Dog food for the money pup and continued allowance to the neighborhood pooper-scooping 10-year-old.
House Expenses: $260
Our heater didn't turn on for the season, which is pretty much DEFCON 1 here in Minnesota. So, we had to pay a technician $100 to get us sorted.
And in a theme of "winter is coming" we also made a payment to our alley plowing company.
How was your October?
Hope you've been great!
---
Related Articles: