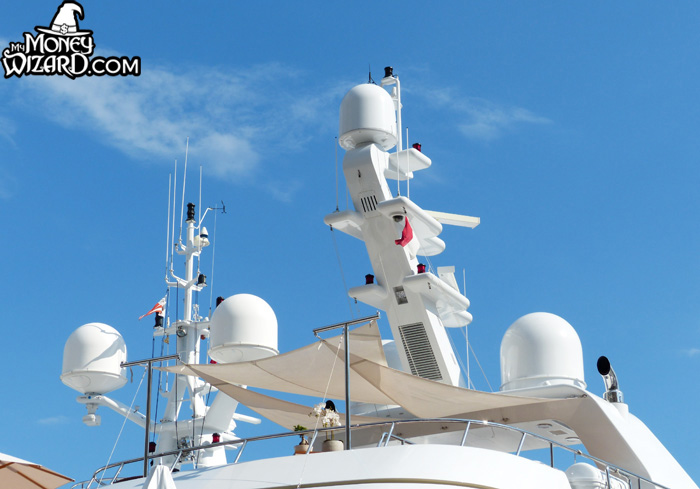 When most people go to thrift stores, they're looking for a deal on a piece of plastic, maybe some clothing that will inevitably fill the back of their closet and never be seen again.
While I'm as guilty as anyone in the hunt for a deal, I like to stick to a less trafficked section of the store: the book section.
Sure, I could get a fancy tablet and minimalize my ever-overflowing bookshelves. But what can I say, the paperbacks are cheaper, I still like flipping real pages, and I think a badass bookshelf makes a way cooler wall decoration than any artwork ever can.
In my latest thrift shop trek, I came across a bright yellow and black hardcover. For some reason, this immediately caught my eye, because hey, I judge books by their covers like that.
The book was called The New, New Thing by Michael Lewis, and it quickly became the best $1 lesson I've read in a while.
The New, New Thing
Michael Lewis is one of those rare authors-turned-Hollywood-darlings, thanks to his successful movie adaption of Money Ball. And The Big Short. And The Blind Side.
Wow, way to make us all feel unaccomplished, Mike…
Anyway, one of Michael Lewis' overlooked bestsellers is The New, New Thing.
And no, that double dose of New is not a typo. And yes, one day I'd like to have so many bestsellers that some of them get forgotten.
Lewis published The New, New Thing at the turn of the millennium, and the book chronicles the chaos of the 1990s internet boom. Lewis chooses to do all this through one man, Jim Clark.
Who Is Jim Clark?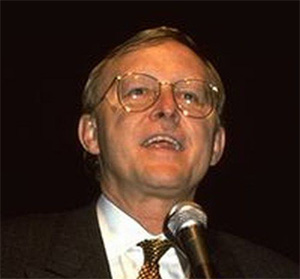 As far as billionaires go, Clark isn't one of the most famous. Which is strange, considering he's probably the only person in history to start three multi-billion dollar companies.
Clark grew up in poverty in small town Texas. A high school drop-out, he spent four years in the Navy, and eventually took night courses to earn his equivalency. From there he earned his masters in physics and then a Ph.D in computer science.
To begin his career, Clark founded and helped grow Silicon Graphics. They had the crazy idea to make computer graphics 3-D, which eventually led the company to a $7 billion valuation, and made Clark very, very rich in the process.
He followed that up by founding a little company called Netscape.
When Clark decided to take Netscape public, the world thought he was crazy. Netscape didn't really have any profits, and at the time, most of the world had never even heard of an Internet browser.
Never deterred, Clark forged on with his Initial Public Offering (IPO), and Netscape's unexpected success may have single handedly started the stock market's internet boom during the 90s. For Clark's troubles, he netted a cool $2 billion during the ride.
For the hat trick, Clark launched Healtheon, a medical billing company with the goal of streamlining the health industry's payment processes.
Again, the world thought Clark was out of his mind, but Healtheon was eventually acquired by WebMD in a $8 billion deal.
Oh, and throughout it all, Clark maintained a strange obsession with creating the world's largest yacht, then risking life and limb piloting it via a computer program. This is especially impressive, since in the late 1990s, I couldn't even use a computer to play Minesweeper with any reliability.
The Secret to Jim Clark's Success
Sure, Clark was bright enough to go from high school dropout to Ph.D in just a few years, but after reading through all 273 pages of Michael Lewis' biography, I'm convinced this wasn't the driving factor behind Clark's success.
If it was, at least one of the other 2.5 million PhDs in the US would have started 3 multi-billion dollar companies by now.
Instead, something else became obvious while reading through The New, New Thing:
The best way to get rich is to do stuff.
Throughout the book, Clark displays an ADHD personality that would make Donald Trump proud. Mostly out of boredom and a childlike desire to change the status quo just for change's sake, Clark got rich by dreaming big and trying crazy stuff.
All along, the world called Clark a dreamer, a madman, and a lunatic, but he just kept building companies that he believed would change the world.
In growing companies, he built equity, and he eventually used that equity to get filthy, filthy rich.
Michael Lewis described Clark's approach as kicking rocks off the side of a mountain, and seeing what happens. Clark's story is a particularly odd one, but we can see his similarities in other billionaires, too.
I mentioned Donald Trump earlier, and for good reason. Nelson, my favorite blogger north of the border, described it perfectly.
Trump's secret to getting rich wasn't reading or waiting for the best opportunity to strike. He simply went out and did stuff." -Nelson from FinancialUproar.com
Trump, for all his failings, invested in tons of real estate, hired a ghost writer for a bestselling book, decided to become a reality TV star, and then for funzies, went ahead and became leader of the free world.
You'll see this pattern again and again among the rich.
Richard Branson started a record company, which naturally lead him to launching an airline, then a cell phone company.
Elon Musk started started putting the newspaper's city guides on the internet, then built Paypal, then decided to explore space and build cars.
Mark Cuban quit his job, started his own company to sell software, built a streaming radio company, bought a sports team, and now involves himself in everything from TV channels to haunted houses.
The Secret to Getting Rich Is No Secret
We might not all pull off the billion-dollar triple whammy, but Clark laid out the roadmap for us:
Nothing occurs without action.
I'm an analytical person, and I'm prone to reading and researching until I've driven an idea into the ground. If I'm not careful, I'll talk myself out of ever doing anything.
Stories like Jim Clark are a good reminder that sometimes you just have to take a leap of faith. While you never want to dive into something blind, don't be the person who sits around analyzing everything to death.
At some point, you have to take action.
If you've been reading this site with any regularity, and you still haven't taken a leap of faith into Vanguard Index Funds, a Betterment robo-advisor, or even just Personal Capital to figure out where your money is going, it's time to do stuff.
The beauty of getting rich, is there's so many ways to do it.
You can invest in index funds. Or maybe you prefer real estate. Or perhaps you're more of an enterprising entrepreneur.
Even within the same path, you and I may have entirely different index fund selections, with totally different portfolio compositions. Maybe I prefer low income multi-family rental properties, and you prefer high end, single-family houses.
At the end of the day, you just need to nail the basics, then take action. As long as you're saving money and putting it into productive assets, everything will work out.
Take it from Jim Clark and the billionaires before him. The secret to getting rich is no secret. The most important thing isn't deciding the exact step to take. It's making sure you take any step at all.
Final Rating:
Oh yeah, we started this as a book review…

Michael Lewis is a captivating writer, which saves this story as it drags on through Clark's strange obsession with sailing his yacht. I'm a sucker for business success stories though, so I still rate rate this one 4 out of 5 wizard hats. Barely.

The New, New Thing by Michael Lewis
---
Related Articles: