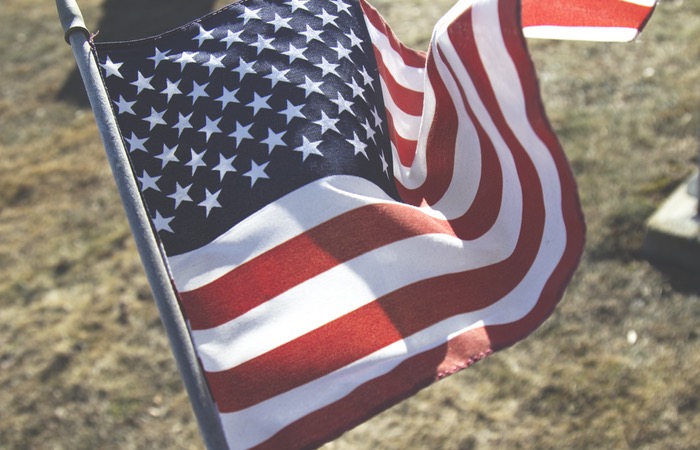 Blame it on the "retirement" part of the name, but early retirement tends to get a bad rap. The common vision of early retirement involves a 40 year old cheap bastard sitting around all day playing video games. That's not exactly what I have in mind.
Early retirement is far from an excuse to be lazy. On the contrary, throughout history early retirement has freed ambitious people for incredible achievements.
I found three of the most notable examples.
1. Mark Cuban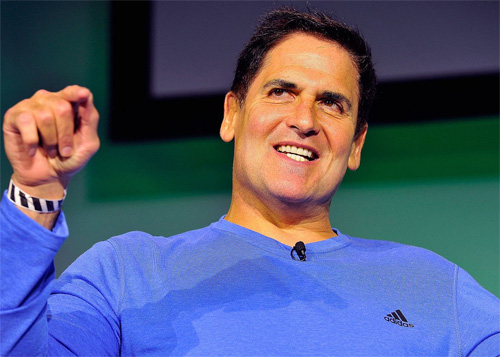 Most people get introduced to Mark Cuban predictably enough. If you're a sports fan, you probably recognize him as the billionaire owner of the Dallas Mavericks. If you're a TV fan, you probably recognize him as that guy from Shark Tank who, without fail, tosses all the other sharks aside to pretty much get his pick of whichever deal he wants.
Cuban is famous for not just having F-You money, but as he once eloquently put it, "F-Everyone Money."
Cuban exercised his right to F-Everyone money when he purchased the Dallas Mavericks for $285 million in 2000. At the time, it was the highest price ever paid for a sports team. Of course, this purchase was much to the chagrin of all the old-money NBA owners, who didn't want some young t-shirt wearing tech punk to infiltrate their club.
Before Cuban became one of the world's most famous billionaires, what was his goal? Early retirement.
There actually are two books that I bought and still have — Paul Terhost's Cashing In On the American Dream: How to Retire at 35 and Andrew Tobias's The Only Investment Guide You'll Ever Need — that were my personal financial road map. They taught me what I needed to know and what I was going to do: I was going to bust my ass. And then I was going to retire and travel and party like a rock star by the time I was 35 years old. I did it by 30."
– Mark Cuban on early retirement
Cuban took an incredible path to early retirement, to say the least.
Fresh out of college, he moved from Indiana to Dallas on a whim. His plan? Well, he'd bartend and sleep on his friend's floor until he figured it out.
Although he didn't know anything about technology, he eventually took a job as a salesmen at a software company. His plan was to study the manuals after hours to stay ahead of the customer. This strategy taught him enough about software to become a successful salesperson.
Like a natural born entrepreneur, he eventually got fired. He then used his contacts to make his own software company called MicroSolutions, and he used his newfound sales skills to grow the company. At age 30, Cuban sold MicroSolutions for $6 million, pocketing $2 million for himself and reaching his coveted early retirement goal.
Of course, like most early retirees, Cuban couldn't sit still, and he ultimately made far more money in early retirement than he ever would in his working career.
While lounging around in early retirement, he noticed his friends on Wall Street asking for his opinions on technology stocks. When he realized they were making a killing using his knowledge of the industry, he decided to try stock trading for himself.
Over the next four years, Cuban made $20 million buying and selling tech stocks.
Now a multi-millionaire, Cuban moved on to his next passion project. He devoted himself to creating an online audio streaming service, mostly because he wanted to listen to Indiana Hoosier's basketball from Dallas.
He founded Broadcast.com and got to work. Despite his financial independence, he'd work for days on end to grow the business. In 2000, he sold Broadcast.com to Yahoo for $5.7 billion.  Even CNBC readers would agree that's enough for an early retirement.
2. Benjamin Franklin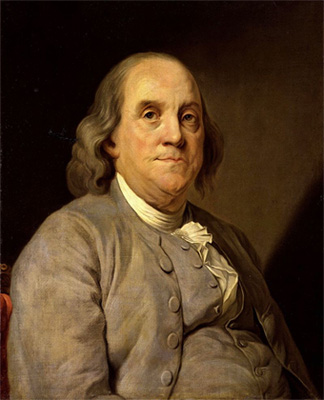 One of history's coolest little secrets is that America's Founding Father was actually an early retiree.
Franklin grew up in a family of 17. He came from humble beginnings; his father was a poor businessman who spent his days making soap and candles, one of the lowliest trades at the time.
At his father's insisting, Franklin's career began as a printing apprentice for his older brother.
Us new age millennials, with our fancy one click printers, aren't likely to appreciate the hard work of a 1700s printing apprentice. But in those days, printing was basically manual labor. Franklin's days consisted mostly of hauling around giant, heavy metal printing press plates.
A disagreement with his brother led Franklin to illegally flee the colony and bribe a ship captain for a boat ride to Philadelphia. Once in Philadelphia, Franklin started his own printing shop.
Franklin continued to live frugally and work hard. In his autobiography, he discussed frequently working past 11 PM, and often staying up all night to get a job done right. He also became a vegetarian and skipped the standard 6 pints of beer per workday, to save money.
(I don't know whether I'm more impressed with Franklin's thrift or the ability of 1700s workers to get anything done after 6 pints of beer at work.)
Franklin continued growing his printing business while also becoming the hugely successful author of Poor Richard's Almanac. He invested his money by purchasing failing newspapers, financing the startup costs of young printing tradesmen, and buying and renting commercial real estate.
By Age 42, Franklin had become one of the richest men in Pennsylvania, and he made the startling decision to retire from his printing business.
At the time, retirement was such a foreign concept that historian Paul Finkelman believes, "Franklin may have been one of the first Americans we know of to retire."
After early retirement, Franklin moved to a retirement community where he quietly faded away. Oh, and a little bit about forming the first modern library, establishing the colony's first fire department, founding the University of Pennsylvania, inventing the lightning rod and bifocal glasses, and something about creating the United States of America.
3. Warren Buffett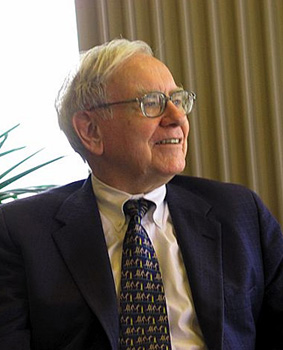 Yep, before becoming the most successful investor of all time, Warren Buffett was shooting for early retirement.
After graduating college, Buffett went to work for Benjamin Graham in New York, at one of the first ever hedge funds. When Benjamin Graham retired a year later, he named the young investing prodigy as his replacement. At age 25, Buffett was given the chance to manage the $7 million hedge fund.
But Buffett turned Graham down. He wanted to return to Omaha, and he'd made enough money in his one year of hedge fund work to retire.
The thing is, when I got out of college, I had $9,800, but by the end of 1955, I was up to $127,000. I thought, I'll go back to Omaha, take some college classes, and read a lot—I was going to retire! I figured we could live on $12,000 a year, and off my $127,000 asset base, I could easily make that. I told my wife, "Compound interest guarantees I'm going to get rich."
-Warren Buffet on his early retirement plans.
So, Buffett returned to Omaha with no job and no plans, content on his early retirement.
Buffett's current net worth might spoil the rest of this story. After a short time in Omaha, seven friends and family asked Buffett to manage their money.
Buffett reluctantly agreed, and they formed a partnership. Today, that partnership is called Berkshire Hathaway, and the little investment group from Omaha is now worth $423 billion dollars.
Early Retirees Use Their Freedom as a Launching Point
Look again at our list. Each of these hugely successful examples accomplished the feats history will remember them for after they decided to retire early. It was precisely the freedom of early retirement that allowed them to reach new heights.
Here's the great irony of early retirement. The people who possess the ambition to make it happen are the people who won't be content sitting around running out of money.
Even around this little online community, most of the published early retirees stay active and working towards accomplishments that dwarf anything doable from an office cube.
Mr. Money Mustache started a blog that's now one of the biggest websites on the internet, and he uses his influence to preach about saving the world through cleaner, more efficient lifestyles.
Jim from WalletHacks.com now spends his time running three separate businesses.
Sam, the former Wall Street analyst from Financial Samurai, recently took a job shaping young minds as a high school tennis coach.
Early retirement isn't the end. It's the start of a whole new exciting chapter.
---
Related Reading: