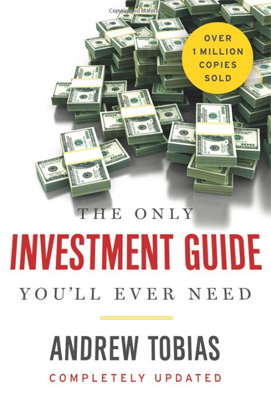 A few weeks ago I was doing a little research for the 'ole Money Wizard blog, searching high and low for unique and interesting content for the above average group of independent thinkers we've gathered here, when I came across this Biography.com interview of Mark Cuban.
The interview was fascinating. I had always assumed Cuban's motivation for reaching billionaire status was the odd intersection of luck and skill, an inevitable consequence of a serial entrepreneur techie who happened to score a lucrative buyout. To my surprise, Cuban was really an aspiring early retiree all along!
From the interview:
Did you have a road map, or were you hurtling along on instinct alone?

[Cuban] My guiding principle and motivation was that I wanted to retire by the time I turned 35. There actually are two books that I bought and still have — Paul Terhost's Cashing In On the American Dream: How to Retire at 35 and Andrew Tobias's The Only Investment Guide You'll Ever Need — that were my personal financial road map. They taught me what I needed to know and what I was going to do: I was going to bust my ass. And then I was going to retire and travel and party like a rock star by the time I was 35 years old. I did it by 30."
Now there's a book endorsement!
Needless to say, I logged into Amazon.com and prime shipped those suckers to my doorstep ASAP.
Well, I prime shipped one of those suckers to my doorstep. I had to wait for the snail mail delivery of Cashing in on the American Dream for weeks. (Stay tuned for an upcoming book review there!)
Two days later when The Only Investment Guide You'll Ever Need arrived, I still opened the first page with a healthy dose of skepticism. For one, the title is a daringly bold claim, sounds a little scammy, and seems unnecessary. And two, me and Mr. Cuban don't exactly agree on everything.
Our disagreements flare up most around the subject of cash. I'd like to avoid holding cash that will cost me $800,000 over a lifetime, while Cuban openly advocates for staying out of the stock market while you wait to start a billion dollar business. A fine strategy for a genius techie perhaps, but not exactly the best advice for the average person looking to maximize their returns.
With these differences in mind, how does Mark Cuban's favorite investing book stack up?
Book Review – The Only Investment Guide You'll Ever Need
The first edition of this classic was published in 1978, and the book has been edited and re-published a mind boggling number of times since, either to make sure the information is still relevant, or to build a lot of hype and cash in on yet another new release. Either or…
The book can best be summed up as, "a common sense crash course on just about anything and everything related to money."
In sticking with the lofty title, topics cover everything from the basics of saving money to an explanation of covered call options trading. In between, the author shares tips on buying in bulk, saving on airline tickets, avoiding student loans, purchasing a car, insurance, and taxes.
And that's just the first chapter!
The next two hundred pages shifts the focus towards the meat and potatoes of the book, or should I say the stocks and bonds?
After breaking down the basics of budgeting and giving the reader a fair amount of warning about those sneaky "investment professionals," you can expect your investing crash course to explain, in a very easy to understand and often times witty manner, the basics of every type of investment vehicle. Everything from Money Market Funds to Preferred Stocks, with the tax advantages of 401Bs, 529s, SEPs, and Charities never forgotten.
The second part of the book focuses heavily on the fundamentals of the stock market. What it is, how it works, basic terms, booms and busts, how you should diversify, and how to do it all yourself.
Everything is factually on point, and it's all interjected with interesting side-stories the author has picked up through his now 40+ years in the stock market.
Speaking of which, Andrew Tobias isn't exactly an investment professional, but that doesn't really hinder the book. A writer by trade, he originally graduated with a literature degree.
He did eventually get himself a Harvard MBA, and he is about to celebrate his 70th birthday. His years of wisdom and first hand experiences managing his own money allows for some funny and fascinating side stories, which he interjects whenever a topic is at risk of becoming boring.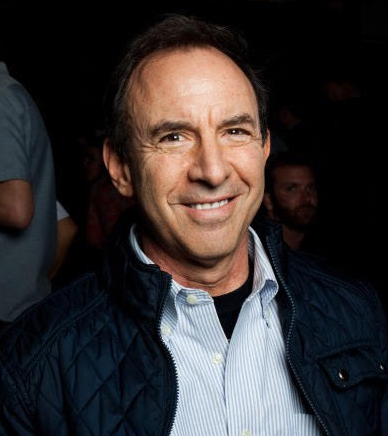 Overall, Tobias comes across as a shrewd saver who cares about his money, but never takes himself too seriously. Overall, the kind of guy who would fit right in here, if he was at all interested in millennials seeking financial freedom.
I particularly enjoyed how the book was formatted. The book reads similar to a blog, with each chapter including a topic then several subtopics, with short and usually interesting explanations. My favorite was the author's short but sweet definition of margin calls in Chapter 9:
Margin Calls

A margin call is what alerts you to the fact that your life is going to hell and that you never should have gotten into the market when you did, let alone on margin."
Couldn't have explained it better myself.
Finally, the book closes with Part Three, which is all about The Oh So Beautiful Family. This is the shortest section of the book, and while I'm no expert on this subject, I did pick up some valuable tips here on finances for couples, kids, wills, estate planning, and inheritances.
So, is it really the only investment guide I'll ever need?
Maybe, in the same way, "invest into VTSAX" might be the only sentence about investing you ever need to read. Hyperbolic title aside, the book more than lives up to its goal of providing a not-too-boring personal finance crash course.
If I do have one complaint, the book at times defaults to some gloriously average advice. Saving only 10% of your income is repeatedly advised, and the book even ends with questions such as "How do I save 10% of my income?" and "Is it too late to start?"
To be fair, this is probably the author or publisher playing to the target audience. But for those brave souls willing to think outside the usual box, I'd have to recommend further reading on sites about early retiring Money Wizards. 🙂
That said, for the beginning to intermediate investor, the book does an outstanding job as an overall financial resource, and is probably the best introductory book on investing I've yet to come across.
Beginners will appreciate the concise explanations of so many financial topics, and will walk away with a solid foundation to build their knowledge upon. More advanced investors won't see anything revolutionary, but are likely to enjoy the refresher.
For regular readers of the site, I award The Only Investment Guide You'll Ever Need by Andrew Tobias four out of five wizard hats. For the book's target audience, this is undoubtedly a 5/5, and a must read.
Overall Rating:

To grab your own copy, the frugal decision is of course to check your local library. For those of you as impatient as I am, you can order your own copy from Amazon using this link (or any other link on this page!) and your order will throw a few pennies this site's way. Thanks for your support!
Readers, does anyone plan on picking this one up? Has anyone read it already? What did you think?
---
Related Articles: