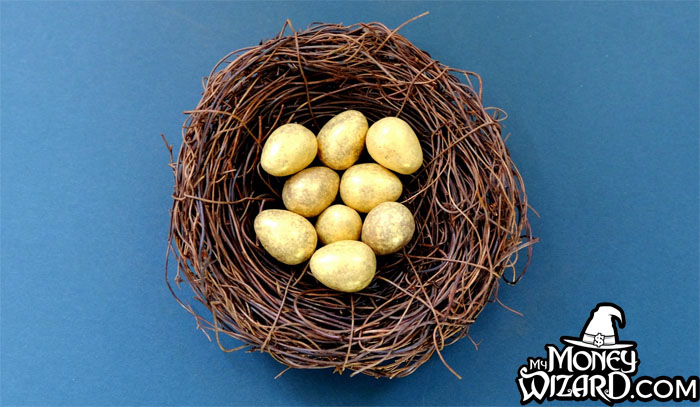 I'll never forget the epiphany that punched me square in the face the day I opened up the Wall Street Journal to see this headline:
"The Only Six Stocks That Matter"
The article was published in July of 2015. And yes, I realize that in today's fast moving market, I might as well be talking about 2015 via telegraph.
In any case, the article went on to explain the recent mind blowing index moving power of just a handful of stocks. Six, to be exact.
When the article was published, those 6 stocks – Amazon, Google, Apple, Facebook, Netflix, and Gilead Sciences, accounted for more than half of the Nasdaq's $199 billion in gains during the year.
Similarly, the earnings of just six stocks (Amazon, Google, Apple, Facebook, Gilead, and Walt Disney) was more than the net gains of the entire S&P 500.
The article then went full doom-and-gloom by presenting the case that this was indicative of a weak stock market bound to collapse. (This prediction may have held some truth, but the correction was short-lived. From July 2015 to February 2016, the market dropped 12%, but today the market is up 38% since the article's publishing.)
But when I read the report, the epiphany that punched me so hard in the face wasn't that I needed to flee the market for the hills. If we exited the market every time a mainstream article expressed some concern, the time would never be right to invest.
No, what I saw was just how awesome index fund investing really is.
It's Just So Hard to Be Average
The article was an extreme example, but it shed light on an often overlooked yet constant truth. Any index's average return is primarily driven by a small handful of out of nowhere, bananas' crazy, ultra-high performers.
Average market returns are exactly that – average. They're not medians. There's no friendly statistician to double check everything and kindly toss out the outliers.
Typically, those are the fastest growing/trendiest/quickest recovering/luckiest 10-15 companies out of all 500 companies included in the S&P 500 at any given time. As of June 2015, this number was precisely 6.
What's this mean? To best capture the overall market gains, you should be holding the top 1-3% of stocks, at any given time. Talk about pressure.
Many stock pickers are understandably terrified of investing in the one stock that loses huge. These big losers can certainly wreck-havoc on a portfolio, but investors should be equally terrified of not holding the big winners.
And finding those big winners is even harder than avoiding the losers.
We'd like to think a certain level of business understanding and financial statement analysis can help avoid most losers. Even the slickest talking CEO can't hide from an atrocious balance sheet.
Huge winners, on the other hand, tend to come out of nowhere. Their meteoric rise in share price is often driven by far more unpredictable intangibles, and prior to the breakout, they appear almost exactly like any other company.
(In the late 1990s, even the smartest analysts couldn't dream what would happen to Apple. You're telling me the company's former CEO will reclaim his position and somehow create a ravenous cult following for the company? Then, the nearly bankrupt computer company will completely pivot to portable music players, which for whatever reason, emotional teenagers will decide are cool? Suuuure…)
Without riding the wave of these big winners, you could very well select a basket of mighty fine performing individual stocks while avoiding most of the losers. But the chances of you also holding adequate proportions of the 1-3% of companies truly driving the broader market's gains is just another card stacking the deck against the individual stock picker.
When Being Right Isn't Good Enough
My own investing experience might as well be a case study for this article.
When I first started investing, I was convinced I'd be the next Warren Buffett. I'd read and studied, and I just knew I'd picked out some amazing stocks ready to shock the world. Man, was I going to be rich…
I bought my well researched darlings, and… I was right! My carefully selected stocks soared in value, and I was feeling pretty smug. Altria increased 25%, Eli Lily made money hand over fist, and the gun company Sturm Ruger & Co had a legendary run up in response to fears about gun control.
All great performers, but none of the market's best performers. And because I was holding some really good stocks, but not quite the best stocks, my performance lagged.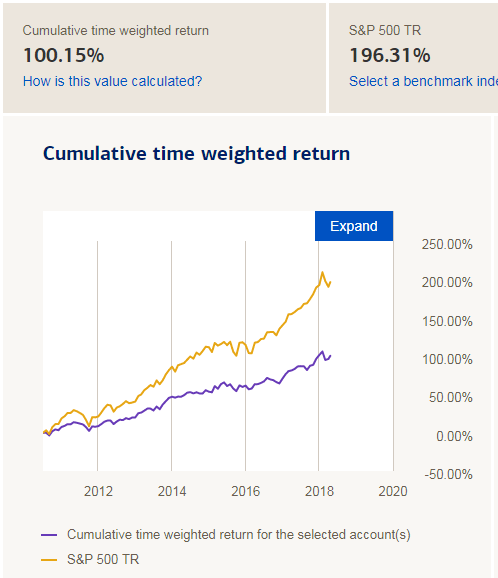 How To Ensure You Hold All The Winners
There's an easy way to ensure you don't miss out on any of the most influential market drivers. Buy everything.
Spray and pray, baby!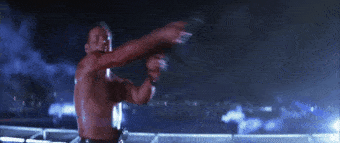 Throw out the fancy charts, hours of research, and agony of making the wrong move. Choosing to hold the entire index is the only way to ensure you're riding the wave of prosperity whenever the stock market's next Cinderella story takes off, no matter which company that happens to be.
Don't look for the needle in the haystack. Just buy the haystack." -John Bogle, Vanguard founder
---
Related Articles: