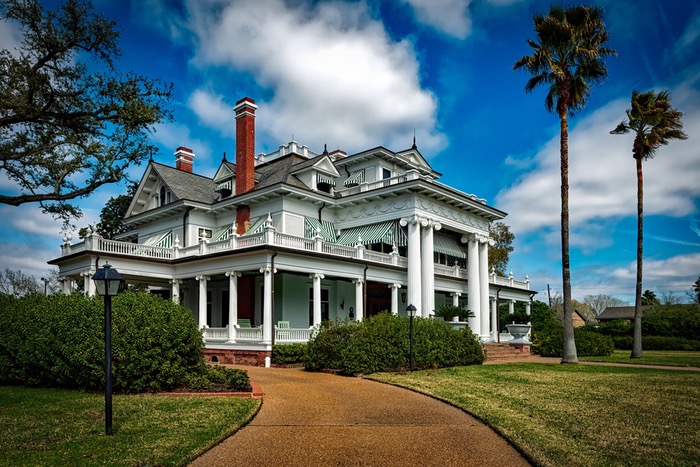 It's true: for the past month, I've been living in a million-dollar home.
Yes, for the past three weeks I abandoned my modest two-bedroom apartment and moved to one of Minneapolis's richest, most desirable neighborhoods.
This is a neighborhood where the average home is less likely to sell for a million dollars and far more likely to sell for million-s of dollars. We're talking ornately gated mansions with lawns so perfectly manicured they could have been trimmed with the bonsai scissors, sitting on huge acreage right next to downtown's Minneapolis's most valuable real estate.
No, I haven't blown my entire net worth on a down payment. I've been house-sitting, thanks to a strange turn of events resulting in the friend-of-a-friend-of-a-friend deciding I was the best man for the strenuous job of bringing newspapers inside and taking the dog for periodic walks, while the home's true owners were away on vacation.
Why they chose me I have no idea, but I won't complain. Although my 13-year-old truck looked laughably out of place parked in the driveway of this million-dollar home, and even more out of place on a street lined with Cadillac SUVs, Lexus sedans, and Porsche sports cars, I've otherwise seized every chance at living the complete life of luxury.
We're talking steam showers every morning, 70" TVs with multi-thousand dollar sound systems (plural), automatic on/off faucets, and a backyard that looks like this: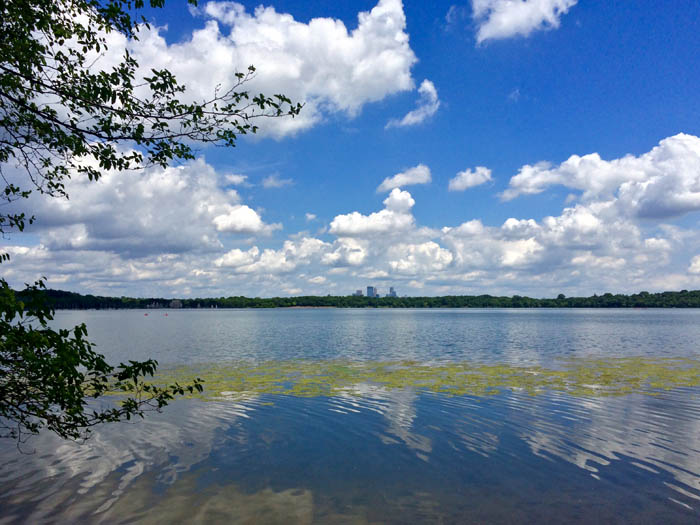 It didn't stop there. High end toilets, multiple balconies, infrared gas grills, and only the finest, rarest materials lining every floor, wall, and door handle. At all times, I was surrounded by spacious rooms and elaborate hallways.
Today, the true owners returned, and I retreated back to my humble apartment – all 4,000 less square feet of it.
You might be tempted to think, as I was when I agreed to house-sit this gorgeous palace for nearly 30 days, that my brief impersonation of the rich and famous lifestyle would make returning to my small apartment a depressing crash back down to reality.
The most amazing part?
When I lived in a million dollar home, my life was absolutely NO different.
Seriously. My life in that fancy pants million-dollar home was the exact same as my life in my most average of averages apartment.
My spirits didn't soar every time I walked into the door. I wasn't provided endless entertainment from staring at perfectly sanded, glossy wooden crown molding lining every ceiling. My life wasn't any easier, and I wasn't any less stressed.
All of this, and I wasn't even the one indebted to cutting the massive monthly mortgage payment.
The truth is, despite all the flair, I still went to work every day. I still had chores to do. And the things that brought me the most happiness still involved spending time with people I cared about doing things I cared about.
Even the little conveniences afforded by many of the homes high priced features weren't all that convenient. The home's huge rooms and long hallways were great at impressing friends, but day to day the only noticeable change they had on my lifestyle was making it that much more annoying if I forgot something in another room.*
*I can't wait until all of the people day dreaming about a huge mansion get their first chance to search for a lost cellphone in one…
Other "million-dollar" additions weren't any more impressive. The automatic on/off sinks often malfunctioned. Eating on a couple thousand-dollar dining room table was an oddly similar experience to eating on my own apartment's cheap dining table, which I scored for $20 on craigslist. And it turns out I HATE those expensive rainwater showerheads. Who wants all that water splashing in their eyes??
What are you, some sort of monk? Get outta here with your zen BS
While I wish everyone could experience this puzzling effect for themselves, unless you hit the jackpot with the friend-of-a-friend-of-a-friend like I did, you may have to take my word on this one.
Instead, let's take a look at a proven theory which explains why I'm not a liar when I say that a million-dollar home really isn't all it's cracked up to be.
Diminishing Marginal Returns
One of the first, most fundamental principles taught in introductory economics classes everywhere is the principle of diminishing marginal returns. It goes something like this:
You're starving, so you go to the pizza by the slice stand around the corner. You're more than happy to pay $5 for a slice of pizza. In fact, you might consider it a steal given how hungry you are. "$5 well spent," you say to yourself.
Satisfied from your first slice, you're not as desperate for the second. You might find yourself wishing the second slice only cost $4.
Slice by slice, you will be less enthusiastic about your next. As such, you'd place a lower and lower value on each piece of pizza. At some point, if you continue, you will be so full that the mere thought of a pizza is likely to be a projectile vomit inducing event.*
*Sadly, I know this from experience. I'm the guy who once ate 40 slices at a pizza buffet.
At some point, you may find yourself so pizza'd out that you'd be willing to pay to NOT eat another slice.
This is diminishing marginal returns, and we see it everywhere.
The same principle applies to spending. Each additional dollar spent has a smaller and smaller effect on the increasingly expensive chase of luxury.
The difference between a $1,000 car and a $5,000 car may be whether the car can even start. The difference between a $5,000 car and a $30,000 car is a few horsepower, and whether the dials controlling the air conditioning are boring plastic or ultra-high strength space grade stainless steel.
Before you know it, you're paying hundreds of thousands of dollars on the long shot hope that one day, someone asks you about the manufacturing process. Thankfully, you've been preparing for this question and can spring into action explaining how every stitch in the leather was expertly handcrafted by third world wage slaves. $100,000 well spent…
Our million-dollar home works much the same way. The difference between sleeping under a highway overpass and having a roof over your head is pretty notable. Even the difference between a sleazy apartment in a dangerous part of town and a nice, safe, modest home is pretty notable.
The difference between a modest home and one of these mansions is not notable, because we begin entering the range of diminishing marginal returns. The basic needs are addressed (safety, enough space for basic comfort, a roof that isn't about to cave in…) and thus we begin entering the land of superfluous bullshit.
The land of superfluous bullshit is a scary place, because it's so tempting and has claimed so many lives. But I've been to the land of superfluously bullshitting homes, and I'm back to tell you:
it's all overrated.
By the way, here's a fun game. The next time you have a day off during the middle of the week, drive through the most expensive neighborhood you can find. The more absurd the houses, the better. You'll notice something interesting:
nobody is home.
You may see cars in front of the mansions, but they're not the owners'. What you'll see is the never ending fleet of vans and service vehicles prescribed to keep these hotel sized monstrosities running.
These mega-rich are going to work every day, just like you and I. Their massive homes aren't a ticket to a happier life. They're a sentencing to housing maintenance and salary dependence.
Hotel sized homes require hotel sized staffs. No thanks.
So, What's it Really Like Living in a Million Dollar Home?
There's a lot of tabloid trash floating around out there about how amazing life would be if we could all own a 70,000 square foot home like Shaq. MTV Cribs inspired a whole generation to shoot for the stars. The bigger and flashier, the better. Or is it?
I'm back to share the real low-down on living in a million dollar home. Here's just a few annoyances of mansion ownership that the real owners wouldn't be caught dead bragging about:
You can't relax in your million dollar home because you're always worried about being mistaken for a ransom target.
More space = more appliances. More appliances = more things that break. During my three week visit, only one refrigerator broke. You've got the AC repairman on speed dial, right?
There's not enough time in the world for one human to clean all that square footage. So along with that repairman comes a maid. Hope you don't like your privacy…
Did I mention finding a lost cell-phone in one of these things is a nightmare?
You feel the need to buy an expensive new car. Not because you want one, but because you know everyone considers you that neighbor if you don't. 
Using only 25% of the house in a day is a wasteful feeling.
Big houses are cool for having people over, but they're awfully lonely for the 6 other days of the week.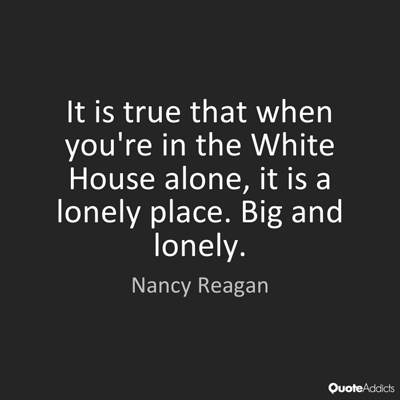 Lesson Learned
Take it from me, and Nancy Reagan. Big houses are overrated. Enjoy your smaller home. We'll all be happier, richer, and less frustrated about the long walks to find our lost phones.
---
[Feature photo credit: muffinman71xx via flickr]
Related Posts: