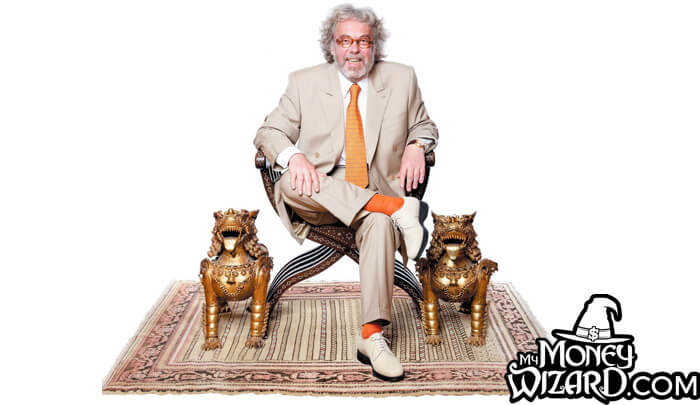 If you're from the United Kingdom, you've no doubt heard of today's guest.
If you're an apple pie eatin' American across the pond like myself, you're probably just as confused as I was. Well, let me tell you, you're in for treat.
Our guest is worth an estimated $750 million British pounds, which translates to about $965 million US dollars and places him close enough to a billion to allow me to fib on this article's headline, mostly guilt free.
He began his path to wealth exactly like you'd expect… as a broke singer in an R&B group, selling magazines on street corners.
Ok, probably not the most common road to riches. But his weird side hustle led to a light bulb moment he couldn't ignore. He had an unbelievable talent for selling magazines.
Before long, he'd founded his own magazine company, but still strapped for cash, he moonlighted as an unqualified biographer. He took the jobs nobody else was interested in – like a biography about a still relatively unknown martial artist named Bruce Lee.
When Bruce Lee's unexpected death randomly coincided with the release of the biography, our guest found himself as the world's premier Bruce Lee expert overnight. Not to mention, the proud owner of the rights to the world's only Bruce Lee biography. He made a fortune.
How's that for the most random story to riches ever?
From there, he used his windfall to build up a publishing empire which now includes Maxim, The Week, Men's Fitness, and a host of massive online properties, like MentalFloss.com.
His name is Felix Dennis.
And he's one of the world's most eccentric multi-millionaires.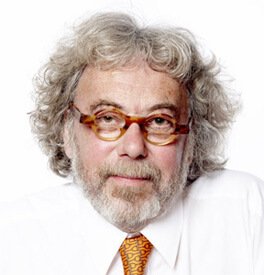 His wealth is just one reason for his fame. He also gained notoriety when he admitted that during one particular binge filled decade, he spent over $100 million dollars on a frequent mix of 12 high priced escorts at a time and cocaine "delivered by the bucketload." (His words)
Oh, and in one especially bizarre drunken interview, he me may or may not have admitted to killing a man.
All this makes him sound like a bit of a scumbag. But the Brits assure me he's more like the country's lovable (and rich) drunk uncle.
He passed away in 2014, at the age of 67. But a few years before his demise, he left us with a "self help" book like no other, aptly titled How to Get Rich.
This post isn't a book review. It is, however, a follow up to Dan Bilzerian's shocking admission that being rich is overrated.
You see, buried 3/4 of the way through Dennis' 291 pages of entrepreneurial advice, lies one of the most interesting reflections on wealth that I've ever seen.
So, I thought I'd excavate this gem, brush it off, and give it the attention it deserves. Because Dennis' reflections include some of the most heartfelt wisdom about money I've ever come across.
Does money buy happiness? Felix Dennis keeps it real.
You'd expect a guy who devoted his life to the pursuit of cash, and then wrote a book titled How to Get Rich would be biased towards the greatness of money.
But around page 250, Felix's life experiences take an unexpected turn. Take it away, Felix:
Excessive idolatry of money… will corrode both self-belief and love. It will stretch integrity on the rack. It will "take" the fortress; and it will not be a pretty sight."
He continues:
Seeking substantial wealth is almost always a fool's game. The statistics show that very few people ever succeed. Most of them should have never made the attempt in the first place. They aren't suited to it, and if that sounds defeatist, then consider the fact that the search will take up a great deal of your waking life for many, many years.

You cannot get rich without 'wasting' that time."
And if you do reach that pinnacle of wealth you've been chasing so long? Well, unfortunately, according to Felix, the grass isn't greener on the other side:
You will be too busy keeping the sea from washing away the sand you have spent so long collecting at such terrible cost to your health and sanity and your relationships with others. It is always thus. There is no escape. You believe (I know you do) that it will be different for you. But it won't be. It never is.

Happiness? Don't make me laugh. The rich are not happy. I have yet to meet a single really rich happy man or woman – and I have met many rich people.

…

It sounds ridiculous, doesn't it? Ridiculous and gloomy.

But then, you are to consider that I have been very poor and I am now very rich. I am an optimist by nature… Am I happy? No. Or at least, only occasionally, when I am walking in the woods alone, or deeply ensconced in composing a difficult piece of verse, or sitting quietly with old friends over a bottle of wine. Or feeding a stray cat.

I could do all those things without wealth."
He closes with the reflections only a 62 year old man could provide, 5 years before his passing:
For what is left afterward but a few tears by a graveside and years of bickering and waste over a complex will? …

But you must make your own choice. I have said my piece and I meant every word of it." – Felix Dennis, How to Get Rich, 2009
Don't fall victim to the trap of money.
Before we go on, it's worth noting that Felix Dennis has a pretty warped scale of what defines rich. Right at the start of his book, he defines a net worth of $2-4 million as "The Comfortable Poor." According to Felix, you're not actually rich until $150-200 million.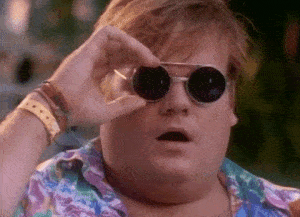 And so, at first glance his musing about chasing wealth might not seem as applicable to me and you. Oh, but they are, and we'll get to that in a minute…
Unlike Felix, I define rich as simply having enough income producing assets to support yourself without having to slog to a job you hate every day. For most folks, this is anywhere from about $600,000 to $2 million, depending on your annual expenses. This amount of wealth is definitely attainable, and almost a mathematical certainty, if you just start living within your means and taking advantage of compound interest.
But my modest definition of wealth isn't the type of wealth we need to watch out for. Nobody's jealously eyeing the early retiree who lived frugally for a few short years, saved tons of cash, and successfully escaped the rat race. On the contrary, most people find those rare stories pretty freakin' inspiring. I know I do.
It's Felix's definition of rich that lures us in with a false promise, then wrecks so much damage on our finances and happiness.
It's the professional athlete who just signed a $100 million contract, flashing a sports car costing more than my house, or a house costing more than my lifetime earnings, that lights that unsettling fire of jealousy we're all so familiar with.
That's the sort of example we need to watch out for. It creates a feeling of discontent with all the incredible wealth you and I already have. (And I'm not just talking about monetary wealth either.)
Because before you know it, that unrealistic role model proliferates out:
A college student with six figures of student loans sees the Kardashian's newest handbag on Snapchat, and heads to the mall to blow hundreds of dollars she can't afford.
A new-grad sees a Ferrari parked in the garage at his office, and starts feeling inadequate about his perfectly functioning ride. So he upgrades to a newer model even though he hasn't put a penny in his 401k yet.
A middle-manager finds himself on a modest fishing trip with some buddies, boating past lake mansion after lake mansion. So, he starts shopping around for a lake home himself, despite already owing hundreds of thousands on a mortgage that keeps him trapped in the miserable corporate grind.
How to find happiness, from a man who had it all.
Felix warns about the dangers of devoting too much time to the pursuit of money. His example is meant for the aspiring entrepreneur, working like a dog to build a multi-million (or billion) dollar fortune.
But money is relative, and Felix's wisdom is just as applicable to you or I, who are at risk of pouring ourselves too much into our careers, chasing that next promotion, or working for decades too many because we couldn't stop and reel in our lifestyle.
In the end, Felix found his happiness the way so many others have found their happiness. Not in the "amassing of sand" as he calls it. Nor in the wild orgies with hookers, mile long lines of cocaine, or multi-million dollar vacation homes.
He found his happiness in the simple path. For him, this meant challenging himself by writing and performing poetry, and then donating over 80% of his fortune to the creation and conservation of the largest forest in England.
His story, and his wisdom, highlights a lesson we probably already know.
If we want to be happy? We have to realize when we already have enough.
And sure, that might mean an ego-bruising admission that we won't ever reach Felix's definition of filthy rich. But if we take his word on it, that's for the best, anyway.
---