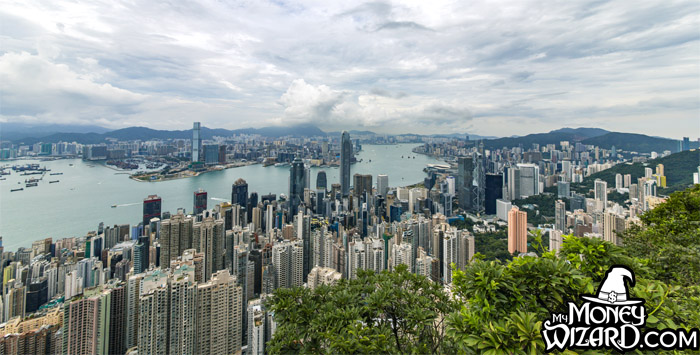 "The Peak" is a secluded neighborhood overlooking Hong Kong, the world's least affordable city.
As the most expensive neighborhood in the world's most expensive city, The Peak boasts some truly mind blowing real estate prices. Apartments in the exclusive zip code start at $5-13 million. Start!
From there, prices just keep rising. Back in 2015, Ali Baba's founder, Jack Ma, reportedly purchased a $191 million-dollar home in the neighborhood.
Of course, you or I wouldn't dream of leveraging up to buy a $13 million-dollar apartment in the most expensive neighborhood in the world.
Which begs the question… Why are so many people doing the exact same thing in our backyard, every single day?
California Dreamin'
For quite a while, I've been sitting on the idea for this post. Or is it a rant?
In any case, I think the topic first hit me during one of the Money Wizard's mainstream media features. Reaching the front page of the internet ushered in all kinds of protests into my inbox, and I got email after email about why saving serious amounts of income is unrealistic for this type of person, that group of people, or some other one-off situation.
Maybe the most legitimate protest, and certainly the hardest to immediately refute, was the classic, "I live in a high cost of living part of the country" complaint.
At first glance, it certainly passes the sniff test. I visited San Francisco in April of last year, and my frugal side nearly had a brain aneurysm when I ordered two beers at a "dive bar" and was handed a $20 tab in return.
"How can anyone afford to live here?" I asked myself.
This planted thought continued to grow inside my mind for months and months. Yet, no matter how much I wrestled with the question, I couldn't help but feel all hope was lost for the poor coastal dweller, facing million-dollar home prices chased with million-dollar bar tabs.
And then, things really got out of control when my blogging buddy Sam from FinancialSamurai.com released a post titled, Why $5 Million Is Barely Enough to Retire With a Family.
You see, Sam's long-time San Francisco resident, and his aptly titled post outlines why even a nest egg of $5 million might not be enough to retire… IF… you live in the high cost of living California City.
(To give credit where it's due, I'm a long time Financial Samurai reader and think Sam is a fantastic blogger. He knows his stuff. But that doesn't mean we have to agree on everything. And besides, isn't it more fun if we don't?)
The High Cost of Living (HCOL) Conundrum
Why do I think the high cost of living complaint is such a B.S. excuse?
Because it's always laced with an underlying vein of "Look how difficult life is for us Californians. See how bad we've got it!" that's as big as the San Andreas Fault Line.
HCOL folks act like it's some sort of uncontrollable expense.
"Aw shucks, I accidentally landed in the most expensive real estate market in the world…"
Can you imagine if Hong Kong's residents of "The Peak" neighborhood started filtering into this article's comments, complaining about how tough it is to retire early when they've got $13 million dollar apartments to buy?
Make no mistake. You choose where you live. Sure, there's the rare circumstance where somebody is trapped in a living arrangement due to the dire circumstances of a sick relative, a messy child custody battle, or whatever else.
But back in the real world, everyone else is living where they live because they made a consumption choice. They woke up every day and told themselves, "No thanks, I'd rather not move. I'll keep living here, no matter what it does to my finances."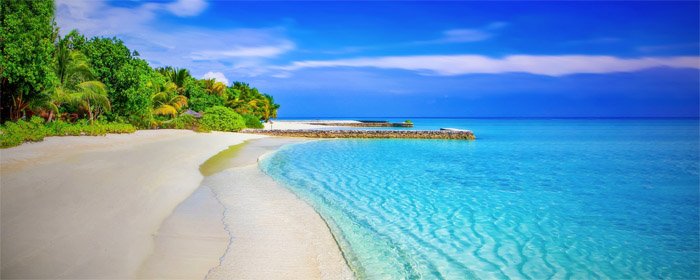 How I almost fell into the high cost of living trap
Look, I get it. You want to get lost in the sparkling lights of New York City, or spend your weekends chilling on the California beaches.
OF COURSE you want to live in those places. EVERYONE wants to live in those places! That's exactly why their costs are through the freakin' roof.
Millennials are especially guilty of this. They want to pack their bags, spread their wings, and start a new adventure in a foreign place.
But before you go committing financial suicide via relocation, hear me out.
I should know, because I'm somewhat guilty of it too. After college, I took a job three states away. I packed up my $20 worth of possessions and moved from Dallas, TX, where I'd spent my whole life, to the completely new and exciting Denver, Colorado.
And I had a blast. For a little while.
And then, the reality hit me. Like a bad hangover, the consequences of my actions squeezed a vice around me. I realized I'd built a wall for myself with no ladder in sight. Real estate prices were sky rocketing, and I was either going to have to keep fighting this serious roadblock on my path to financial freedom, or I could make a change to something I could better afford.
And while money wasn't the only reason, it was certainly a contributing factor when I headed north to Minneapolis, and immediately enjoyed a cool 20% relief in costs while still earning the same salary.
Get Rich, Then Move to a High Cost of Living City
Here's an alternative to barely keeping your head above water in a high cost of living area…
Get rich first, then move wherever you want.
This is also known as actually being able to afford where you live.
I'm sorry, but until you've sold your first multi-million dollar company, you don't get the privilege of buying a mansion in a gated community, moving to California's expensive coastal cities, or purchasing real estate in Hong Kong's The Peak neighborhood.
So, to all the high cost of living residents, you might be right. You might not be able to retire because of your high cost of living city. But you already knew this, so please don't complain when you can't.
---