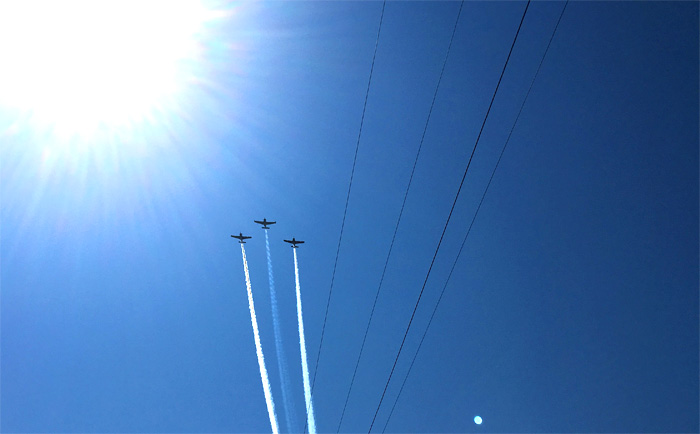 Welcome to the middle of summer Net Worth Update! Or would this be considered more of an end of summer variety?
In any case, someone stole a big chunk of our summer, and I want it back!
Sticking with the seasonal theme, July was packed with outdoor adventures.
When I moved to Minnesota two years ago, one interesting quirk I learned about the northern states is how everyone here knows a family member, friend, or friend-of-a-friend, who owns a lake cabin "up north." These cabins often nestle themselves among any one of Minnesota's 10,000 lakes, or more likely for Twin Cities residents, Wisconsin.
Fun fact: Minnesota bills itself as The Land of 10,000 Lakes, and it must be true, because I saw it on their license plates. Right?
In reality, Minnesota holds 11,842 lakes. The surprise upset? Wisconsin has 15,074.
Anyway, I guess I'm becoming a true Minnesotan, because at the beginning of July, I packed up my bags and headed north, where I spent America's birthday as a guest at a cabin on the lake.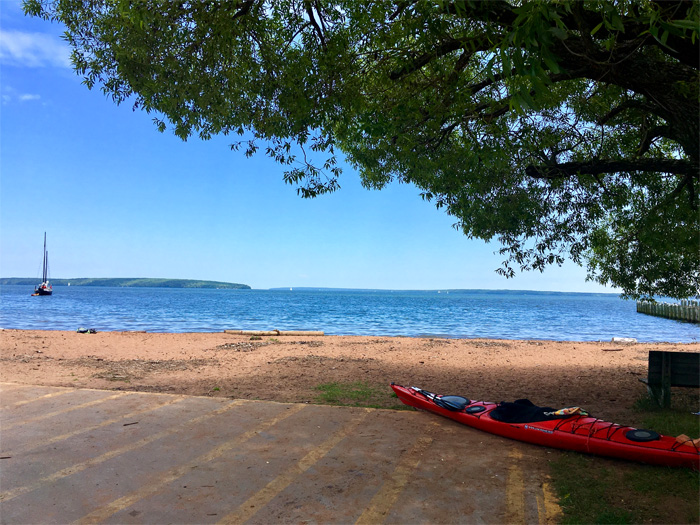 The weekend served as a relaxing getaway. I spent most of my time lounging around the water, reading, and marveling at how happy the world seemed without work related stress. When your biggest obligation is showing up on time to see the July 4th parade's aerial fly-by, you know you're living the good life.
The Money Pup was feeling awfully patriotic too: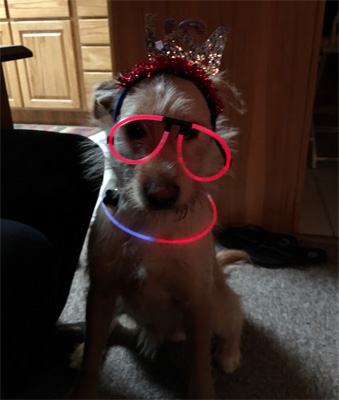 And of course, it wouldn't be a cabin trip without a big old fire that we used for roasting golden brown marshmallows to top our 'smores.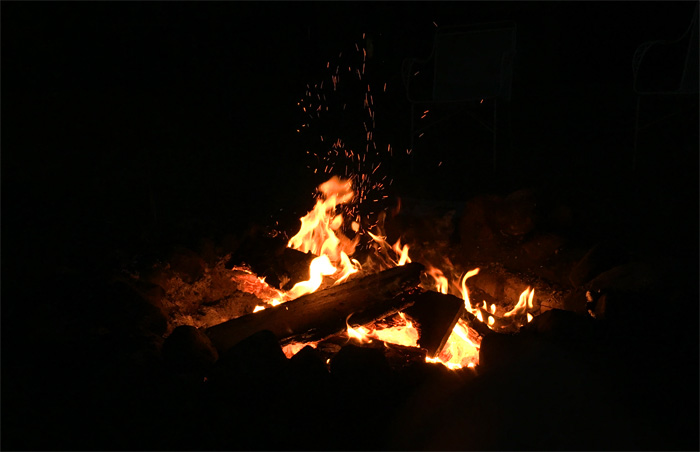 Of course, my mind couldn't stop tabulating just how affordable this lifestyle would be to live permanently. Spending a week isolated from the madness of the big city only confirmed my thoughts about financial independence.
But returning to the big city wasn't all bad. A few weeks after the holiday, Target sponsored its annual "completely-unrelated-yet-suspiciously-close-to-July-4th" fireworks show. Every July, Target holds a firework show over the city of Minneapolis to celebrate the city's Aquatennial, whatever that means.
To be fair, that description is selling the spectacle short. Every year, Target holds the most absolutely unbelievable firework show I have ever seen. Imagine a firework display where the entire show is a Grand Finale, and then the Grand Finale looks like someone dropped a nuke on the night sky.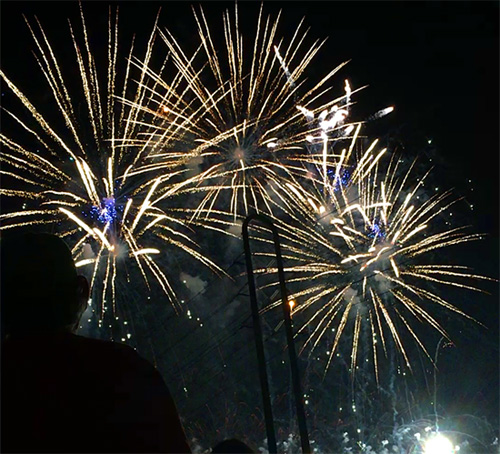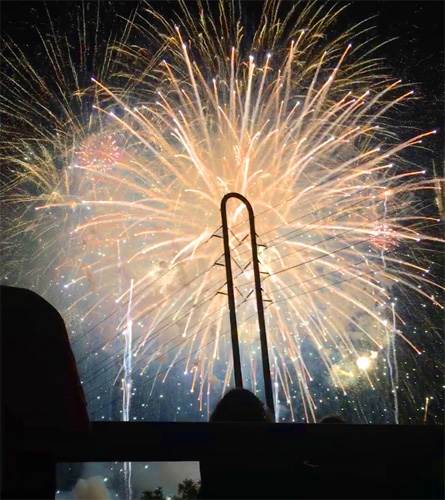 The amazement comes in two parts. 1) How close they let you get to the fireworks, and 2) The sheer megatons of explosives they're willing to set off, again and again.
I walked away with my mouth on the floor, and I was so impressed that I swore to buy my groceries at Target the next week. Score one for marketing!
In other news, I made my dumbest purchase of the month. I accidentally learned that the classic computer game, Roller Coaster Tycoon, is available for download in the app store.
$5.99 and far too many hours of my life later, I remembered just how dangerously addicting video games can be.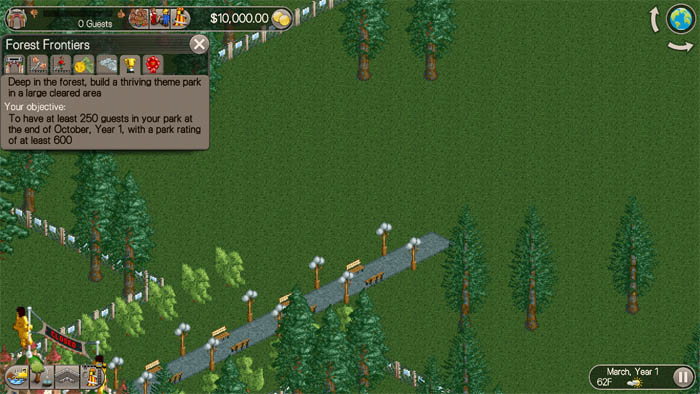 Playing the game for the first time since I was in elementary school hit me with a maximum dose of nostalgia, but it also made me wonder just how much experiences like this shaped me into who I am today.
For those who might not be familiar with Roller Coaster Tycoon, it's a sort of strategy game where your goal is to build theme parks, fill them with roller coasters, and ultimately attract guests to your park.
Even as a youngster, I remember my friends loving the game because you could build roller coasters that crash into each other, causing a fiery explosion and massive havoc to the poor saps inhabiting your park. But that's not what I remember most about the game. I remember loving the game for the thrill of building up an efficient park, and then watching your bank account cha-ching its ways higher and higher as the rides from your imagination turned into money making machines.
As I sat 20 years later, playing the game of my childhood and watching its virtual bank account grow, I couldn't help but wonder how much a game like this re-wired my impressionable brain towards chasing profitability. And I couldn't help but see the similarities between myself, 20 years ago, doing everything I can to build up the bank account numbers on Roller Coaster Tycoon's computer screen, and myself today, doing everything I can to build up the bank account numbers on Personal Capital's computer screen.
Making money is nothing more than a real life game, and I've never been so obviously smacked in the face with this irony.
Speaking of which, let's check the score.
Net Worth Update: July 2017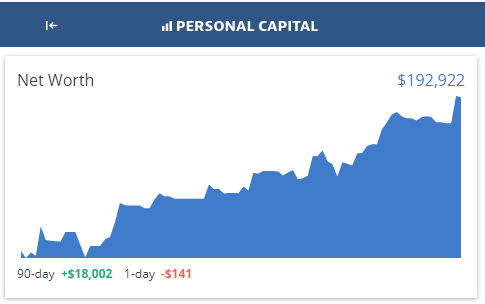 And the detailed breakdown: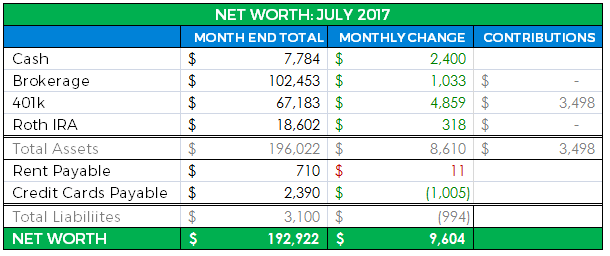 Wow… a bananas crazy month! So crazy, that it's officially my best month ever! Although that's sort of cheating to say, which I'll explain in a second…
Cash: $7,784 (+$2,400)
It's relieving to see the cash reserve building up, since I'll need a pretty big chunk of change if I'm ever going to implement my plans of owning a rental property.
This month's cash increase was driven by one of those rare months where no unusually large expenses pop up, so I was able to save a whopping 69% of my pay. Here's to hitting 70% next month! And read on for a breakdown of my spending.
Brokerage: $102,453 (+$1,033)
No contributions this month, so the thousand dollar increase was just a bounce back after last month's $700 decline.
At month end, my brokerage account included:
401(k): $62,324 (+$4,859)
Not bad for doing absolutely nothing other than not turning off automatic contributions.
Although this is the part where I sort of cheated on this month's update. July was one of those once-or-twice a year events where the layout of the calendar meant I had three paychecks, instead of two. This meant I contributed right around $3,500 to my 401K this month, which is a whole extra paycheck more than usual.
I'm contributing over 25% of my pre-tax income right now in order to max out the 401k in 2017. Some readers last month cautioned about the dangers of maxing out your 401k before the year is up, because employers stop matching contributions once the account is maxed out. It's a great point and something we should all be aware of.
Since I'm playing catch up with my 401k after a few months of minimal contributions to start the year, it looks like I'm on pace to max mine out a lot quicker than I actually will. In other words, I should be okay, but I will re-run the math sometime this fall to be sure. I encourage everyone else to do the same, because nobody wants to miss out on free money from their employer!
Roth IRA: $18,284 (+$318)
Still $0 contributions to this account in 2017, and it's still a goal to contribute $5,500 during the 2017 tax year. I'll get there… eventually.
My Roth is invested entirely in Vanguard's REIT index fund. I like this allocation, since I otherwise have no exposure to real estate and do not own a house.
Rent Payable: $710 (+$11)
The most expensive air conditioning bill yet, and hey, it was the hottest month of the year! Glad to see the world is still in order.
Credit Cards Payable: $2,390 (-$1,105)
As usual, this is a little over-inflated due to some work expenses that I'll get reimbursed for.
Personal Capital's awesome automatic expense tracker helped me put together another spending report for the month:
Total July Spending: $1,511
Rent – $699
Groceries – $177
Dinning Out – $214
Gas – $45
Gym – $27
Entertainment: $233

Major items: A concert, a day shooting guns at the range, the cabin trip, a few visits to some breweries, and my turn to bring the beer for my beer league softball team.

Car Expenses – $99

Insurance and a $22 oil change/tire rotation.

Other –  $16

Some postage stamps and the highly addictive Roller Coaster Tycoon Classic app.
Overall, my best month of the year, with a savings rate so close to 70%.
Here's to keeping it going through next month!
Readers, how was your July? 
---
Related Posts: