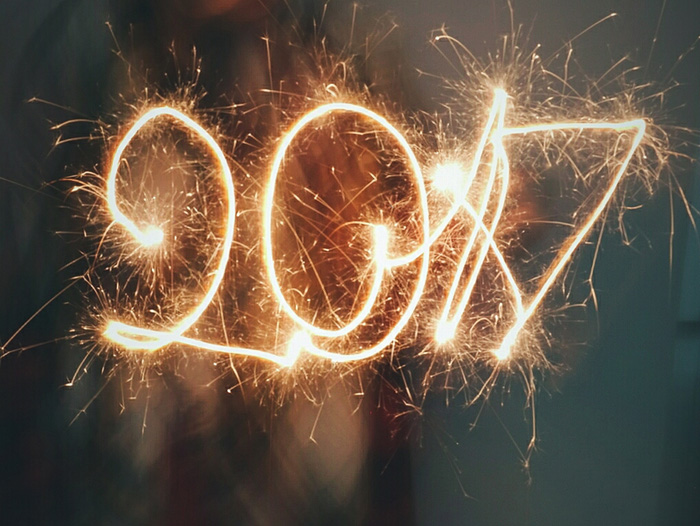 Happy New Year to all you Money Wizards!
2017 is no longer your credit card's expiration date, it's now the age we're living in! What a crazy world.
We've already done our year's reflection using google searches, so now let's get a little more personal than the collective Googler's browser history.
We all had our highs and lows in 2016, but on the whole, I truly hope each and every one of you can look back on your 2016 with fond memories.
Maybe it's partly me finally growing into something resembling an actual adult (when did that happen??) but I felt some big life advances during 2016, and I'm truly proud of how the year went.
Don't worry, I'll be criticizing myself soon enough, but let's start with a list of things that I'm proud and/or grateful for in 2016. I'll try to keep it short, so hold your tomatoes…
1. I realized a sort of lifelong dream, and I published my first blog post.
Don't trust that November 2015 date, it took me 5 months after finishing the post just to muster up the courage to press publish. Until April 2016, the only thing MyMoneyWizard.com's two accidental visitors ever saw was a "Coming Soon" page.
I've always loved writing, and I've always dreamed of having my own website. So a reasonable person would think a blog was the obvious choice. But I must be slower than the reasonable person, because I somehow used the internet for 18 years before the idea to start a blog ever crossed my mind.
I'd always assumed a personal finance site about a young(er) blogger beginning the road to early retirement must have been done before. Then one day I realized I couldn't find that site, and My Money Wizard was born.
2. MyMoneyWizard.com was way more successful in its first year than I ever imagined.
After I published that first post, I promised myself I'd continue writing for a year and see what happens. I figured I wouldn't be able to tell if there was any interest until then, and I imagined a year's worth of lonely writing on a barren webpage and then having to decide whether I should continue.
And the page was barren at first. Then something crazy happened. People started reading!
All in all, the site received about 200,000 views in 2016, and over 2,000 of you subscribed to the newsletter. To say that is encouraging is the understatement of my writing career. That's completely, unbelievably, absolutely freakin' amazing to me.
So much for that one-year experiment.
Now it looks like we're all stuck with each other, because at this point you have given me the motivation to continue writing for as long as I can.
3. I grew my Net Worth by about $40,000.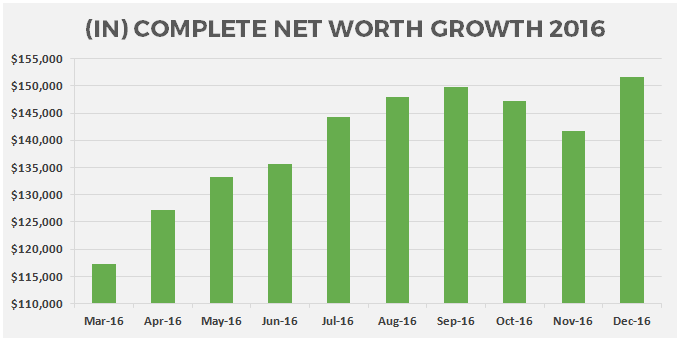 Some of this growth was due to a bull year in the stock market and some was due to employer contribution matching, but the fact remains that I socked away a lot of money in 2016.
A quick glance at my statements, and it looks like I contributed over $25,000 into my investment accounts in 2016. Not too shabby for a year that I bought a new car almost entirely in cash.
At times it was easy. Other times it wasn't, and I often had to take a step back and ask myself whether certain spending would really make me happy.
4. Most importantly, I grew my relationships.
When you hang out on websites about money all day, it's easy to lose sight of the most important things in life.
The bigger picture, of course, is that growing some numbers in a bank account doesn't mean a whole lot if you're sacrificing everything for it. Whether you're wealthy or not, the true happiness always come back to spending time with people you love.
I'm happy to report that all is good on this front. My parents and family remain my rock, and I'm lucky ot have a small group of incredible friends. I also spent a full calendar year very happily living with my amazing girlfriend, and no, we aren't breaking up over the internet bill any time soon.
Criticism Time!
Okay, the grateful part went on a little longer than I anticipated, but it's been a great year for me. Quick, onto some failures!
1. I did not achieve my goal of a 60% savings rate.
I was on pace to meet this target, but a November car purchase caused a last minute drop in the annual savings rate.
I don't count my vehicle as adding value to my net worth, which means after spending a big chunk of cash on the car, I saved a little over 40% of my take home pay in 2016.
2. I did not finish maxing out my Roth IRA by year end 2016.
In my June Net Worth Update, I mentioned my plan of investing another $4,500 into my Roth IRA by December 2016. I did not keep to this schedule, and instead built up my cash reserves for the car purchase.
3. I did not post as frequently as I planned. 
In the August Net Worth Update, I declared a goal of two new posts every week. Many weeks went by with only one post, and I'm sad to report that on those weeks, no readers showed up with pitchforks like I kindly asked.
Turns out, running a blog like this sure takes a bunch of time, and to be honest with you, the pay around here stinks. 😉
Occasionally, my real job and real life got in the way of this pretend blog business of mine, and my posting schedule suffered.
The Money Wizard's New Year's Resolutions for 2017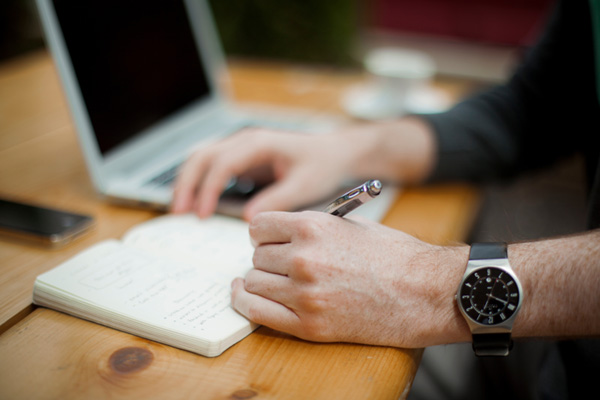 1. Save over 60% of my income. 
Hopefully I can fare better at this in 2017 than I did in 2016. If I buy another car in 2017, then you all will really know I've lost my mind.
2. Finish maxing out my Roth IRA for the 2016 tax year.
The good news for my lack of Roth maxing is that I still have until April 17, 2017 to make the last $4,500 of Roth IRA contributions eligible for the 2016 tax year.
3. Max out my Roth IRA for the 2017 tax year.
With no cars to save for, I have no excuses. I should complete goal #2, then also contribute the $5,500 IRS allowed maximum for 2017.
4. Hit the IRS maximum of $18,000 into my work's 401K plan.
I was able to max out my 401K in 2016, and I hope to keep the streak alive for next year as well.
5. Stick to a more consistent dollar cost averaging strategy in my taxable Vanguard fund.
After taking full advantage of my Roth IRA and my work's 401K plan, I hope to have enough savings left over each month to contribute at least $1,000 per month to my taxable Vanguard index fund.
6. Eat out less often in 2017.
I have a bad habit of eating out for lunch, and I'm sure its impacting both my wallet and my health. There is no excuse for the number of times I default to a salted up, greasy, $8-10 lunch, other than laziness.
I either need to be more disciplined to wake up 10 minutes earlier to pack a lunch, or better yet, just do it the night before.
I do enjoy the breath of fresh air from the office, so I'm not confident I can go completely cold turkey. Because of this, I'll allow myself one lunch out per week.
7. Post more consistently.
I've never been this excited to write for the site. As it stands, I now have about 30 half written draft posts in my to-do folder. I have so many amazing ideas flying through my head that it's often hard to decide where to start! Lately I've felt like I just have to get my thoughts onto some virtual paper, or else I'll go crazy!
I hope to finish the gauntlet of draft posts soon, then build up a nice buffer. My goal is to have the posts polished up and ready to go at least two weeks in advance, so that I can maintain a consistent 2x per week posting schedule.
8. Enjoy Life.
🙂
Find Your Financial Resolutions in 2017
There's never a better time than the New Year to establish some concrete goals that your future self will be grateful for.
Happy New Year everyone! Good luck with 2017!
Money Wizards, how was your 2016? And what are some of your financial and non-financial goals for 2017?
__________________________________________
Related Posts: