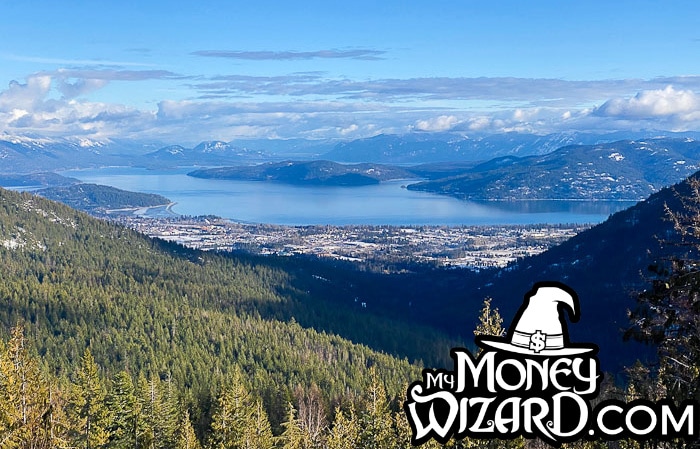 Hey Money Wizards,
One quarter down, three to go!
I'm approaching age 32, which means we're about T-Minus three years until I leave my office job at age 35. Hopefully!
Let's check in on the progress…
Life Update: March 2022
Ski season entered full swing in March.
I started the month with a ski trip to Northern Idaho, before ending the month with a trip to Park City, Utah.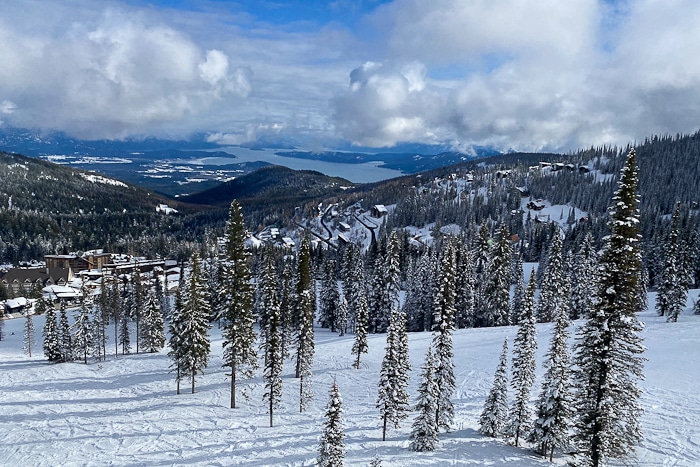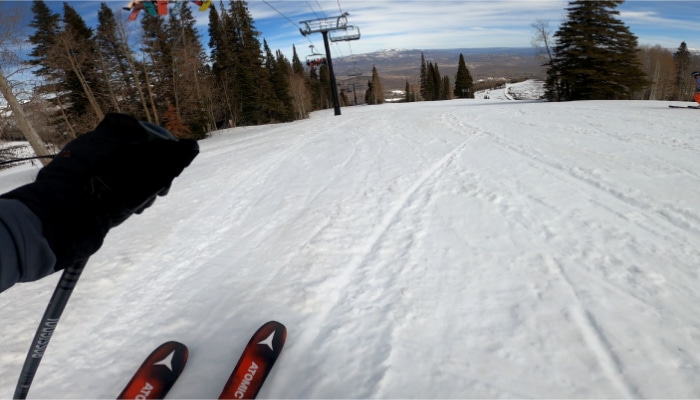 There's something so rejuvenating about the mountains. As I get closer and closer to the early retirement finish line, I can feel those mountains calling me in.
Here's to a future where I don't need to use "vacation time" to enjoy my favorite hobbies!
Net Worth Update: March 2022
While I was skiing, the portfolio made a modest recovery…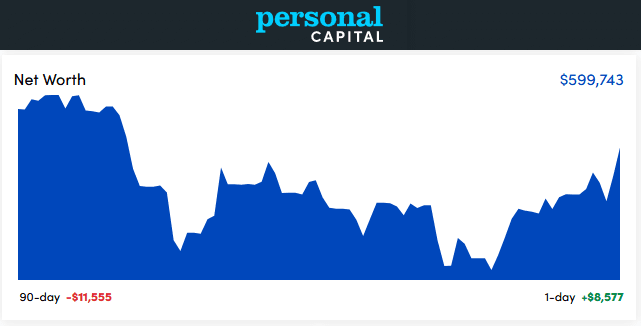 And the detailed table: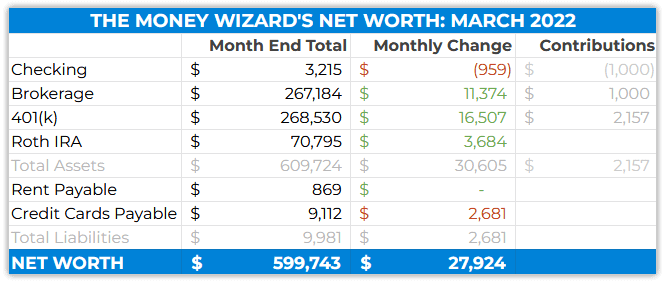 After last months' $23,000 loss, this month bounced back with $28,000 in gains. Although as one reader pointed out, I still haven't recovered from highs of nearly half a year ago!
I'll share some thoughts on that in an upcoming post, but the cliff notes version? I've gotta constantly remind myself that a few months is a blip in my overall financial goals.
Monthly measurement is far too much of a microscope, and as hard as it can be, you have to zoom out and measure the market in years and decades.
Portfolio Allocation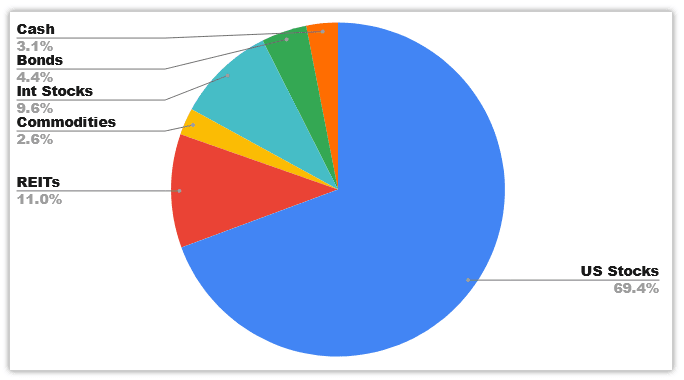 Checking Account: $3,215
($959)
Another reason I like doing these net worth updates is that they help me stay on top of things whenever I notice abnormalities. Like, say, $3K in a checking account with $9K worth of credit card payments due…
It turns out I'd forgotten to submit a mountain of receipts for my work's health FSA account. And not a trivial amount, either! Well over $2,000 that needs reimbursement.
The rest of the shortfall will be made up when friends pay me back for some of the ski trip expenses.
Brokerage: $267,184
(+$11,374)
I made my automatic $1K contribution, and the rest is just market movement.
401(k): $268,530
(+$16,507)
Similar story here, with my automatic paycheck contributions plus employer matching, with the rest being market changes.
It is fun to watch the neck and neck race between the brokerage account totals and the 401(k) totals.
Roth IRA: $70,795
(+$3,684)
I maxed out my Roth at the beginning of the year, so this was mostly recovery to the account's real estate index funds and international index funds.
Rent Payable: $869 ($0)
I'm not quite sure how this total landed exactly the same as the prior month, but hooray for coincidence.
For newer readers, I share a house that was purchased by my now-wife. This number is my half of the mortgage, utilities, and a couple hundred dollars a month that we throw into a "home maintenance fund" to help prep for any big projects.
Credit Cards Payable: $9,112
(+$2,681)
It just keeps going up…
Luckily, most of the cause was fronting some expenses for a group ski trip and the reimbursable medical expenses.
But make no mistake about it… unfortunately, I spent March spending cash like it was going out of style. Let's look at the damage.
Total Spending March 2022: $5,939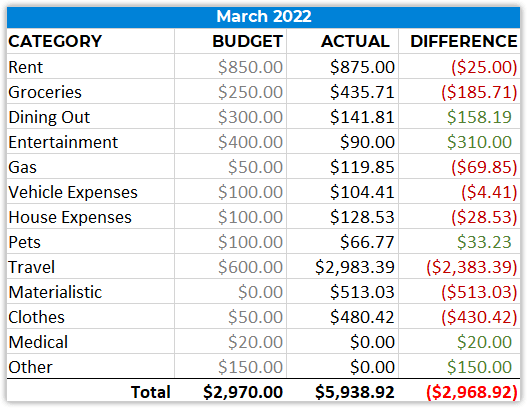 Wowza… I haven't spent this much since getting married in August and going on a honeymoon.
I knew skiing was expensive ever since I saw Tom Brady, Kim Kardashian, and Kanye West at the same resort as me. (Most people would be excited by this, but frugal young money wizard just started stressing for his wallet!)
Travel: $2,983
We went a little overboard this month with two different ski trips, plus a cabin trip. Making up for lost COVID time!
Materialistic: $513
To really double down on the skiing damage, I bought a new set of skis. I guess I'm losing my frugality in old age.
Clothes: $480
A coat and some winter clothes for Lady Money Wizard.
Groceries: $435
Even worse when you consider I was out of town for nearly a third of the month! Hooray, inflation.
A Closing Note
I'd like to share a thought that I probably haven't done a good enough job highlighting over the last few years.
I'm fully aware that as a money blogger whose readership (I think) enjoys following my monetary progress, these net worth updates can come across a little money-obsessed.
When you're writing articles hyper-focused on wealth while people halfway around the world are getting bombed out of their homes (and even people in your own country are struggling with economic realities) it's not always the best look.
So it's worth a reminder, for myself more than anything, that there's definitely things in life more important than money.
At the end of the day, money is a tool. I personally want that tool to write my story for you all, and hopefully make a small dent among all the chaos and help some people along the way.
That said, although this blog might not make it obvious, money isn't actually everything.
Our worth is not our net worth. If we have a roof over our head, people who care about us, and country where we're free, we're already the richest 1%.
PS – Want to track your net worth like this? Personal Capital's free net worth tracker is my favorite tool to do so. The free software is truly awesome, so just check it out already!
---
Related Articles: