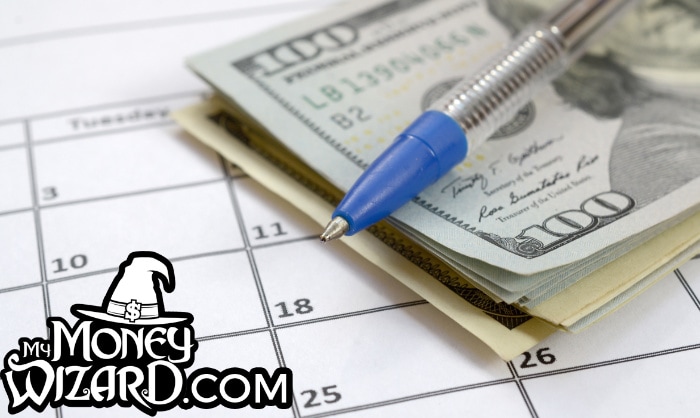 A little over a year ago, I got engaged.
Hooray! But millions of people get engaged all the time, so that's not exactly worth writing a blog post about.
What was worth writing about was our tiny wedding budget – just $2,750.
But Lady Money Wizard and I thought we could do even better. What if our wedding was "free?" More specifically, what if that wedding didn't put a dent in our bank account at all?
How?
Well, Lady Money Wizard dreamed up the ambitious idea of using side hustles to pay for our entire wedding.
You don't have to tempt me with a good money challenge! So we got to side hustling…
Of course, back in March a little thing called COVID happened, which put the big kabosh on our summer plans of a 50+ person party on a tiny boat. But by that point, we'd already had a year of side hustling under our belts.
A few months later, I realized we never did hold ourselves accountable to that original goal of earning $2,750 of side hustle income in a year. So, a few months late, I broke open the wedding piggy bank and got to counting.
The final tally?
$7,149 of side hustle income after 15 months!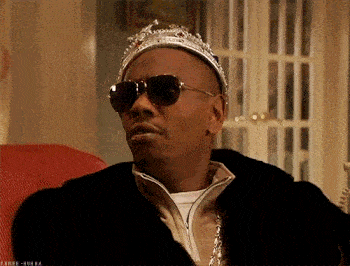 My jaw was on the floor…
We'd certainly put some effort into it, but our effort was proportional to our wedding plans – a modest get together of a few of our closest friends, minus the overpriced dresses, diamonds, venues, etc. To fund it, we didn't bend our schedules, take out second jobs, or anything of the sort. We just looked for a few opportunities during our daily lives to net a little extra cash. If we felt like we were working too hard, we backed off.
Yet here was a piggy bank showing side hustle results less likely to afford a small gathering and more likely to fund a glamorous gala!
Here's exactly how we did it.
Dog & Cat Sitting on Rover – $1,367
When we were first trying to figure out how we were going to earn any side hustle income, we first thought of Rover.
Lady Money Wizard has had a pet sitting account on there for a few years. (We used it to test drive dog ownership before adopting The Money Pup.) So with a newfound goal, she fired up her listings again.
Before she knew it, she had a steady stream of dog walks, dog sleepovers, and cat visits.
We actually could have made a whole lot more with this side hustle source, but we've gotten pretty picky on the animals we take in these days. In fact, about 50% of this income was from one customer who lives near us. Whenever they went on vacation, Lady Money Wizard would drop by their house on her way to work and quickly feed their cat.
Furniture Flipping – $1,324
I wrote before about flipping furniture. At the time, we'd earned a little over $2,000 in three months on the job.
We dialed it back a little bit as we focused on some of these other side hustles. There's definitely tons of cash to be made here, but we were getting a little tired driving all over creation, especially during snowy Minnesota winters.
Once the weather warmed back up, we got back to flipping.
Lady Money Wizard's Etsy Store – $3,558!!!
Whoa! This one completely blew me away.
In preparation for this side hustle challenge, Lady Money Wizard decided to open an Etsy store.
I'd love to tell you exactly what she's selling, but we like our little niche and don't want her having to compete against the whole world. In any case, she basically sells a customized little home good that's proven to be surprisingly popular! Our profit is about $30-50 per order.
When she first opened the shop, it was crickets. After a month or two, she got her first order, then her first 5 star review! Since then, she's received a steady flow of 1-2 orders per week.
This is definitely the side hustle we've worked the hardest on. It takes about 30 to 60 minutes to customize each order, and after hundreds of trips to ship off orders, I'm pretty sure I now know the post office lady's entire life story.
That said, not bad for time that'd otherwise be spent on Netflix!
Freelance Writing – $600
One of the cool accidental benefits of having a blogging platform is that people will occasionally reach out to me to write for them.
In the past 15 months, I wrote a handful of articles and was happy to profit a quick $600.
I could definitely earn a LOT more with this side hustle, but I prefer to write for MyMoneyWizard.com and grow my own asset rather than working on someone else's.
Photography – $300
The newest side hustle.
Lady Money Wizard and I inherited an old DSLR camera from a friend who's really into photography.
At first, the camera was used for the very important business of taking photos of The Money Pup and The Money Meow lounging around the house. But over time, word spread that we had a legit camera, and some friends started approaching us to take their family photos.
So far, we've only had a 1-2 "gigs" ranging from $100 to $200, but who knows.
Final Thoughts on 15 Months of Side Hustling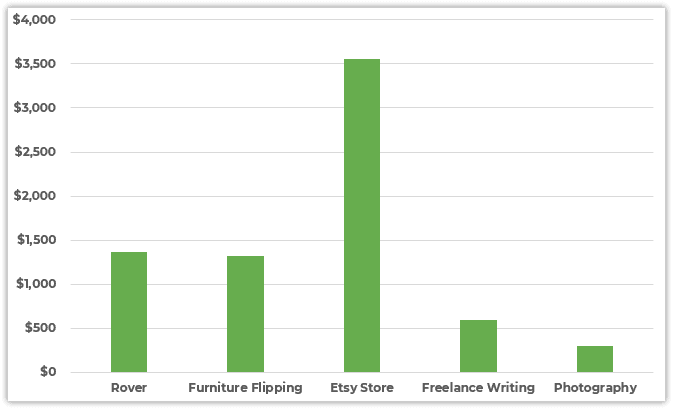 I'm blown away.
$7K is nothing to sneeze at. Save $7,000 a year, and by retirement you'll have an extra $500,000! Half a million!
Or at the very least, a wild wedding!
PS – Here's the platform we use to petsit for cash. And don't forget to track all that side hustle income with my favorite free software.
---
Related Articles: