Here's a shocking fact: the average couple spends $32,641 dollars on a wedding.
In some places, that average jumps all the way up to $82,000!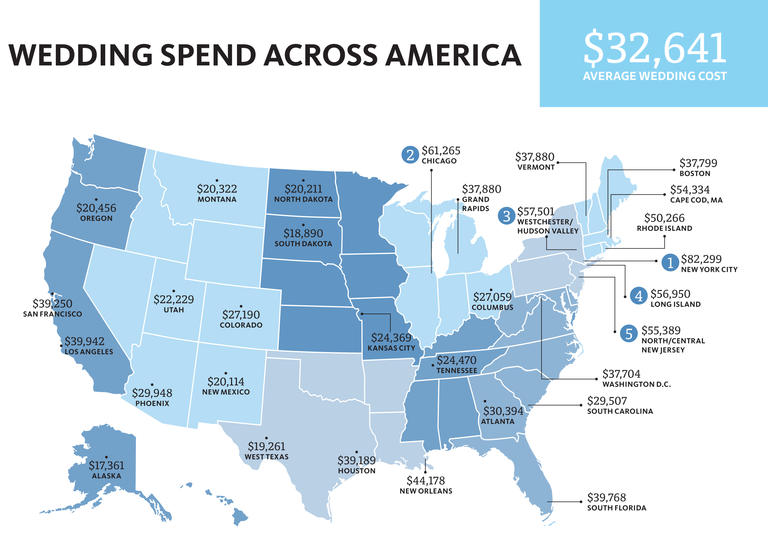 Eighty. Two. Thousand. Dollars.
Aside from the fact that's enough to pay for an entire college education, most couples describe wedding planning as a stressful and overall pretty unenjoyable process.
That's no surprise. A similar study found the average couple spends 11.7 months planning their wedding, at an average of 6.3 hours per week. That's a part time job!
And then, to decompress after the brutal process, the average couple attempts to buy back their sanity with a well-deserved honeymoon. At an average sticker price of $4,000 to $5,000!
Is it any wonder young people struggle so much in getting ahead?
Why We're Opting for a Wedding 92% Cheaper than Normal
As you can probably tell from the title and intro of this article, that all seems like a huge waste of time and money to me.
$30,000 is enough to:
Put a 5-20% down-payment on a $150,000-$600,000 home or investment property!
Pay for your kid's entire college degree. (Even if your wedding was more of the shotgun-type, and the baby popped out immediately after your big day, that sum should still grow to $85,000 by the time your kid is 18. If you're like most couples and wait a few years, it'd be closer to $100,000.)
Fund most of your retirement. (Put into a retirement account, $30,000 should grow to somewhere around $300,000 by the time you're retirement eligible.)
And if all else fails, $30,000 is enough for a seriously epic honeymoon!
Not to mention, 6 hours a week of planning for 11.7 months is probably enough to earn well over $11,000 doing some basic side hustles in the gig economy. You could probably even start a business with that amount of free time!
Thankfully, Lady Money Wizard is on the exact same page as me on this one. In fact, she actually brought up her own opinions (even stronger than mine!) about this topic pretty early on during our dating. One of the many reasons I knew I'd found a good match!
Our Wedding Budget – $2,750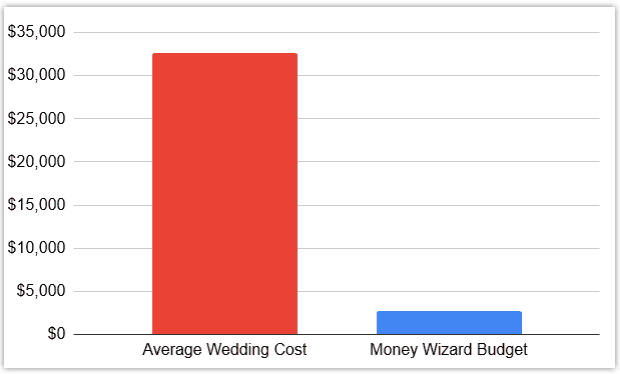 Yep, a whole 8% of the average wedding spend.
Impossible?
Lentil soup for all the guests?
Not quite.
Like most frugal living, it's all about throwing away your pre-conceived ideas about what is normal, and instead spending money only on what's most important to you.
That little thought experiment brought us two major realizations about the usual wedding.
#1 Mindset Shift (Most Important) – How many people do you actually want at your wedding?
Having a wedding with 250 people is a lot like having a Facebook account with 4,000 friends. Most you haven't talked to in years, and you can probably count the people who really matter to you on one hand.
This was the biggest mindset shift we undertook in planning our wedding.
Essentially, it meant inviting our closest friends and our closest family members.
This is the toughest part. And you will feel an unbelievable amount of social pressure on this one. But stick to your guns, and both you and your psuedo-friends will be relieved about the lack of obligation.
Our final number? 58 invites.
Yes, unfortunately that means Aunt Petunia, who hasn't so much as sent me a Christmas card in 20 years, doesn't have to feel obligated to attend a wedding she's probably not all that interest in anyway.
#2 Mindset Shift: Ceremony or No Ceremony?
We voted no ceremony. We'll be going to the courthouse with our immediate family, then throwing an awesome party with our closest friends after.
The emphasis on party isn't just a wording change. It's a mindset shift that takes the wedding from "No Expenses Spared, Extra-Fancy Disney/Hallmark Movie Re-creation" to "Our somewhat splurgy, yet totally down to earth celebration with our best friends."
Total Budget Breakdown – A Dream Wedding for $2,750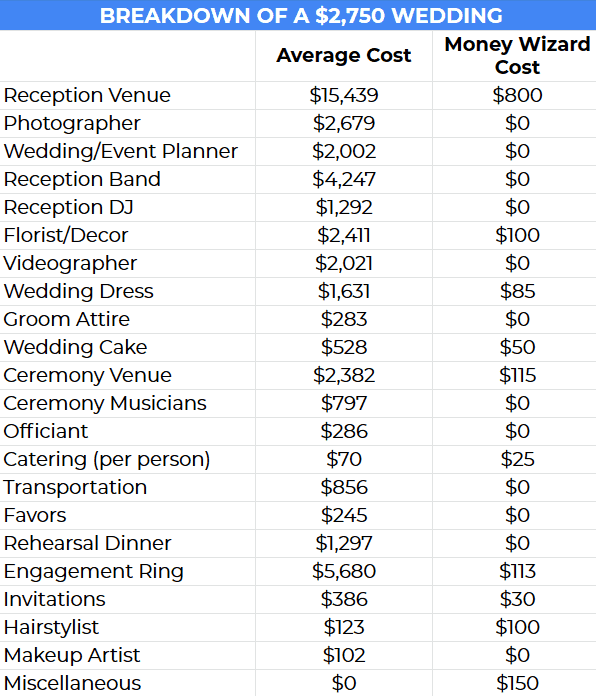 Reception Venue – $800
This is probably our single biggest point of savings.
It was partially made possible by our small guest list, and partially due to a refusal to consider some of these insane going-rates for wedding venues. ($12,000 for one night?? Yea… we'll leave that to all your billionaire customers…)
Our secret weapon? A party-boat docked in a beautiful harbor. Ours for the entire night, at nightly rate of $800/night.
Photographer – $0
We lucked into this one when a friend who owns a photography business wanted to build up her wedding portfolio. So, she offered to do the courthouse ceremony for free.
As far as the reception, all 58 guests have camera phones attached to their hips at all times. We can set up a google drive for sharing.
Wedding/Event Planner – $0
Totally unnecessary if you're not trying to throw a party like a Russian Oligarch.
DJ/Reception Band – $0
Our DJ goes by the name "Spotify" and he specializes in "Playlists."
Florist/Decor – $100
No idea how people spend thousands of dollars on this. At most, we may pick up $100 of flowers from the local farmers market, which should be plenty to deck out the boat.
Videographer – $0
People can record with their phones, if they want.
Wedding Dress – $0
No "Say yes to the debt" here. Lady Money Wizard went shopping for a cute and informal dress online, and ended up finding one she looks beautiful in for less than $100 bucks.
Groom attire – $0
I've got a closet full of suits, business casual, and dapper digs. I'll be alright.
Wedding Cake -$50
Again, no idea how people are blowing an average of $600 on these.
Several married folks have told us Costco cakes are the way to go here. Apparently, they're delicious and feed 50 people for $18.99.
For good measure, I'll also probably pick up my favorite donuts in the Twin Cities. Because, hey… it's my party and I can eat donuts if I want to.
And besides, who doesn't love donuts?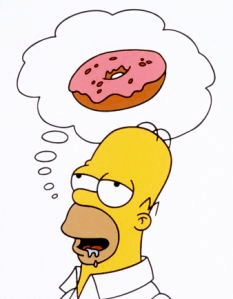 Ceremony Venue – $115
Apparently, the courthouse fees run $115 in the state of Minnesota.
Based on my unscientific polling, everyone is bored to tears during the ceremony anyway. So, we'll do a quick courthouse "ceremony" with our immediate family before throwing the party.
Ceremony Musicians – $0
Don't think the courthouse approves of these.
Officiant – $0
Unnecessary.
Catering – $1,300
Now, the fun part!
We originally looked into food trucks, because that just sounded awesome. Unfortunately, to cover the cost of hauling one of those massive trucks out to your location, the typical food truck had a $800-1,000 minimum order.
And of course, we weren't just looking for one truck. We're planning a FEAST over here!
So instead, we started looking into simple catering options from some of our favorite restaurants. We eventually settled on a delicious three-pronged attack on us and our guest's bellies:
1. Taco bar from the best Mexican restaurant in town – $250: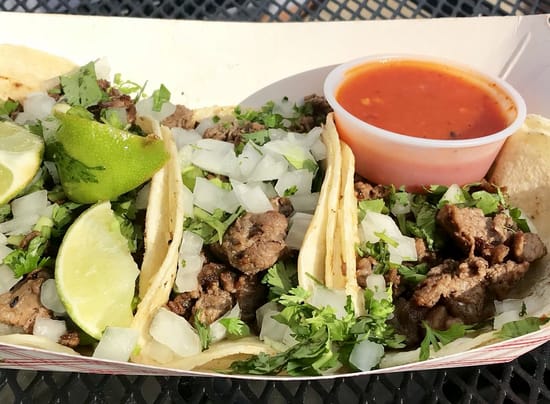 2. Pad Thai, Red Curry, Fried Rice, and Eggrolls/Wontons from the best Thai restaurant in town – $200: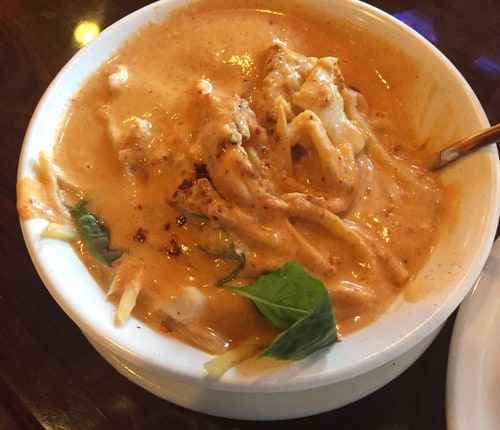 3. A late night visit from a New York style hot dog cart (Had to get a food truck out there somehow!) – $300.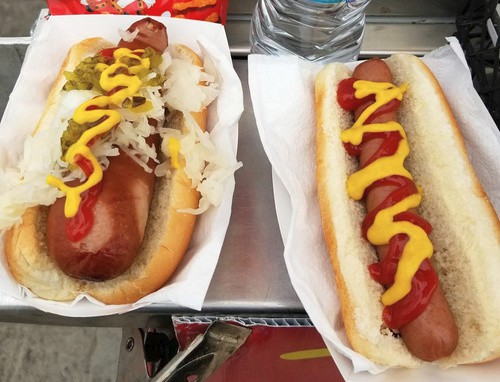 We're also budgeting about $500 for a beer and wine shopping spree at Total Wine. (I've heard they let you return all unused alcohol on bulk orders for a full refund, in case the party doesn't get quite as wild as we expect.)
And we're not going with cheap kegs of Coors Light, either! I'm hoping for my out of town guests to get a sampling of Minnesota's best local breweries. This looks possible, since the boat is BYOB. (Unlike most $12,000+ venues which apparently limit the types of alcohol served.)
Transportation – $0
I'm not even sure what this category is, but apparently the average couple spends $900 on it.
I do know the hotel we arranged for our guests offers a free shuttle to the boat.
Favors – $0
We've politely requested that our guests not give us any gifts. Their presence is more than enough.
The no gift rule also means we're not handing out party favors. Sounds fair?
Rehearsal Dinner – $0
Nothing to rehearse if there's no ceremony.
Engagement Ring – $113
I know diamond engagement rings are a marketing scam created in 1948, but doesn't that mean there's still got to be millions upon millions of diamond rings out there, sitting in Grandam's jewelry box from the late Great Aunt SoAndSo?
Turns out, there are. And we found a family heirloom for Lady Money Wizard that she's absolutely in love with.
I got it resized for $113.
Invitations – $30
We're going with custom made postcards from Canva.com, which run $18 for a set of 50. (On premium deluxe paper, no less!)
I expect another $12 worth of postcard stamps.
Hairstylist and Makeup Artist – $100?
No idea about this. I'll leave this up to Lady Money Wizard and others much more qualified than me to decide.
Miscellaneous – $150
It's still a wedding, so I'm sure there will be surprises and overages. So, I'm adding this one as a placeholder to be prepared, or at least end up pleasantly surprised and under budget.
Final Thoughts
I realize this set up isn't perfect for everyone, and I'm not saying it is.
But as we always talk about on this site, the biggest battle in mastering your spending is shedding the societal pressure of what's "normal." And instead, designing your spending patterns in a way perfectly suited to what makes YOU happy.
For us, that's a low key wedding topping out around $2,750.
Cheers!
Hopefully you enjoyed this peek into our wedding spending! Let me know if you've got any wedding saving tips!
PS – If you need a little help with your budgeting (wedding or otherwise) I continue to recommend Personal Capital.
---
Related Articles: