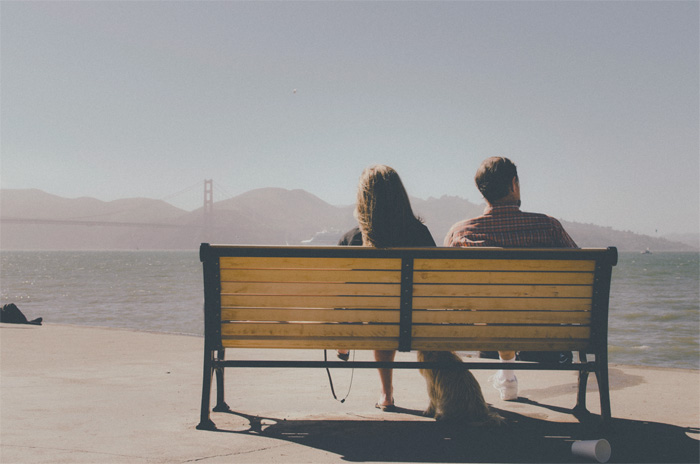 Meet the Misers. The misers are an undeniably frugal couple whose story teaches us all a valuable lesson about managing our money.
The misers live a boring lifestyle, or at least that's what everyone says. You see, the misers have experienced economic collapse first hand, and the hardship left a scar of frugality deeply ingrained in their approach towards money for the rest of their life.
Although these frugal misers are plenty happy, they remain the subject of ridicule from their big spending friends. Despite earning a fine income, these poor saps continue to live below their means, a decision that leaves a trail of confusion, chortles, and raised eyebrows in its wake.
The result is a level of spending (and a level of saving) that is almost incomprehensible for the average spender today.
The Miserly Lifestyle
Our frugal misers live in a modest house. It's a well-kept home, but it can't be any larger than about 900 square feet.
Sure, the house is a little small by today's standards, but it's a homey enough place. Family portraits line the hallways, and a few well-chosen conversation pieces round out the decorations.
The kitchen might be a little outdated and it's design, or lack thereof, certainly won't be featured in any magazines any time soon, but that doesn't stop delicious meals from constantly pouring out of the space. After all, it's filled with quality, reliable appliances which can refrigerate, cook, and bake a meal just as flawlessly today as the day they were purchased.
The Misers have three kids, but they decided not to splurge on excess bedrooms. The two youngest children actually share a bedroom – a decision which the kids don't seem to mind, yet strangely seems to bother only the people judging from the outside.
Then there's Mrs. Miser. She's a lovely lady, although her tastes are admittedly rather plain.
She doesn't have a walk in closet – her house is only 900 square feet after all – nor does she have the wardrobe to fill one. Instead, she has a small dresser filled with all the well-tailored wardrobe staples, and nothing more.
She may not be the trendiest dresser, but she certainly has the basics covered in order to look great in any situation.
Mrs. Miser has always enjoyed staying out of the limelight anyway. Nothing could be quite as symbolic of this as her understated wedding ring, and although it cost much less than the fake 3 month's salary guideline and doesn't even include a diamond, she still catches herself gazing at the ring and smiling as she reminisces about her wonderful husband and the life they've created.
Together, the Misers only own one car. Strangely, they have never even considered a car loan. Instead, they chose to purchase the car in cash. This helps them save a good portion of their income by today's standards, which is just how they like it.
Some might think they're a little nutty for not living it up, but after all, they've seen how bad the economy can get, and they'd prefer to have something set aside for a rainy day.
And they do. Their years of saving have left them with a comfortable nest egg, a stress free attitude towards money, and fully prepared for a great retirement.
Who Are Mr. and Mrs. Miser?
Ready for the plot twist?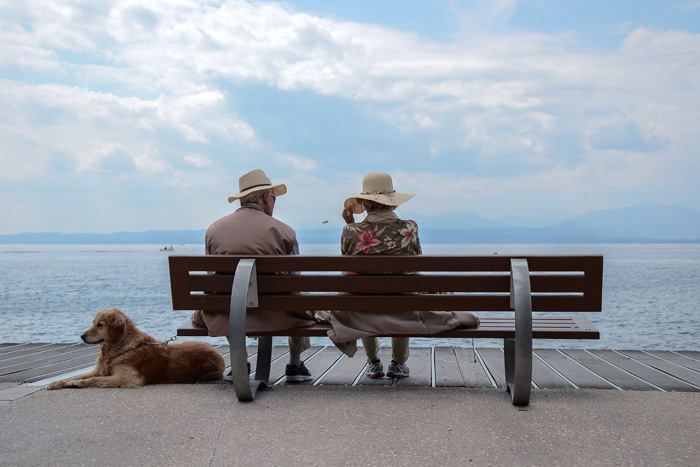 Mr. and Mrs. Miser are your grandparents.
These are the facts:
The average home in 1950 was 983 square feet.
Take a tour through any historic home and count the complete lack of walk in closets.
By 1930, the number of vehicles registered in major cities was about one per household, and half of families in smaller cities did not own a car.
Automobile financing wasn't invented until the 1920s.
In 1940, only 10% of couples exchanged diamond rings as part of the engagement process.
The scars of living through the great depression, a time when 20 percent of New York children were underweight and thousands of previously employed workers stood through soup and bread lines, ingrained a mindset of constant financial preparedness for an entire generation.
The average savings rate in the 1950s was more than double today's paltry sub 5%.
Live Like Your Grandparents if You Want to Be Rich
We don't have to go back very far to put the excessive spending of our current culture in perspective.
As the relentless march of progress carried us to the 21st century, what is today considered extreme frugality was known by another name in the early 1900s – normal.
Even my relatively frugal lifestyle looks like a broken faucet of excess compared to how my grandparents lived, and certainly even more ridiculous compared to the lifestyles of my great-grandparents.
And yet despite this previous generation of frugal, money conscious savers, I still have yet to hear an elderly person, with more years of wisdom than my young mind can even comprehend, reflect on their life and say, "You know, I had a really good life, but I wish I would have spent more money."
Did your grandparents seem happy?
I've written before about just how frugal my grandfather was, and yet my grandparents were also some of the happiest people I've ever met. Although they never made a ton of money, they always found a way to live within their means and have a great time doing it.
If your grandparents were anything like my grandparents, they were probably able to live an incredibly fulfilling life, without the ritz and glamour that we've since decided is necessary to be "normal."
Turning back the clock just a couple years might help us all accept a more reasonable lifestyle. But since time travel isn't exactly an option, I guess I'll have to keep churning out blog articles highlighting just how amazing even today's most frugal lifestyles have become.
---
Related Articles: