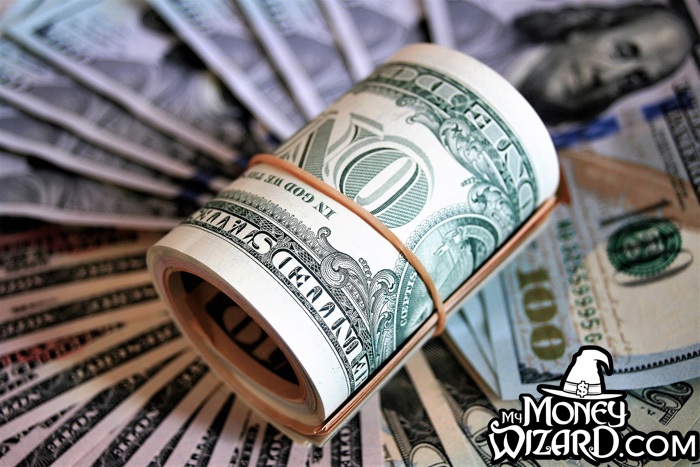 Side hustles seem to be all the rage lately.
And while there's a lot of advice out there, most of it seems to be of the "throw something against the wall and see if it sticks" variety.
Which is why I thought it'd be interesting if we did an experiment. Instead of just blindly recommending side hustles, let's challenge ourselves to develop a step-by-step strategy to earn an extra $11,000 in one year. Because why stop at ten thousand?
It sounds pretty ambitious, and it is. $11,000 is a ton of money. With $11,000 you could:
Max out your entire Roth IRA, and still have enough left over to travel the world, free of charge.
Top off a more than adequate emergency fund, and then throw a pretty wild party.
Work your way to millionaire status with The 30 for 30 Rule.
The rules for our challenge?
The side hustles have to be accessible by pretty much anyone.
They have to be workable into a full time schedule. Quitting your full time job sort of defeats the purpose of making more money…
Asking for a raise doesn't count!
So, $11,000 in 12 months. Let's go!
Month 1: Earn $7 a month for doing nothing.
Literally. There's all sorts of apps and programs which will pay you to do things you're already doing. My two favorite:
1. Paribus
Ever bought something, and then it immediately went on sale? If so, you know how much that sucks.
Paribus is a free app that monitors your purchases, and then automatically files price adjustment claims on your behalf. You get paid the difference, without even doing anything!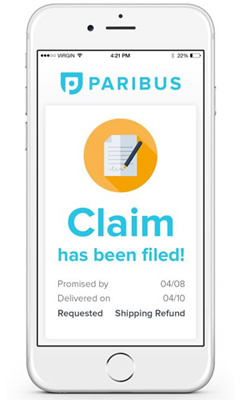 Estimated Income Potential for the next 12 months: $50
2. Shoptracker
Ever wanted to make $39 for downloading an app? Shoptracker will pay you $3 just for installing their app, and another $3 every month you keep it installed.
Shoptracker is ran by Harris Poll, a 100% legit US research company. They monitor your Amazon purchase history to analyze what types of products people buy.
Sounds a little creepy, but the app automatically keeps all your info anonymous. (They remove your name, address, and all payment info.) They're only interested in what type of products you buy, and they back this up with all sorts of guarantees.
If you have an Amazon account, this is definitely the easiest $39 you'll make all year.
Total Income Potential for the next 12 months: $39
Month 2: Earn $15 a month surfing the internet
Sound too good to be true? Here's how it works:
Sign up for Swagbucks. It's free, and all they ask for is your email address.
Earn points, aka SBs, by searching the internet, watching videos, playing games, completing surveys, and shopping online.
Trade in your SBs for gift cards or cash.
How much can you make?
Well, each SB is worth 1 to 1.2 cents each.Since you can make about 1,200 SBs a month just from searching the internet through Swagbucks, that's an automatic $12-15 a month.
Throw in a couple surveys or videos, and you can actually make some decent beer money through the platform.
Oh, and you'll get a free $5 just for signing up through this link after earning your first 2,000 SBs.
PS – You can also claim another free $10 if you purchase something for $25 or more through their shopping portal.
Estimated Income Potential for the next 11 months: $180
Month 3: Turn your car into a money making machine by driving for Lyft

Anyone with a new-ish car and some free time can drive their way towards huge savings.
Lyft is currently offering a $300 bonus for new drivers after their first 100 rides. A typical Lyft driver makes about $7-8 per ride (and about $15-25 per hour) based on real-life data from TheRideShareGuy.com.
I can see those Lyft wheels spinning in your head. Crunching some quick numbers, this means a new driver willing to complete 100 trips can earn $1,050 in one month.
Pretty much everyone is eligible, too. You just need:
A car newer than 2007
A background check free of felonies
A valid driver's license with a year of experience
Age 21 or older
In true side hustle nature, you get to pick your hours. Starting and ending your day is as easy switching on the app.
You probably won't have time for 100 rides every single month, but even giving just one ride a day could bring in an extra $240 a month.
Sign up through my affiliate link to claim your $300 bonus.
Estimated Income Potential for the next 10 months: $3,210
Month 4: Earn $100 a month with quick deliveries
Of all the food delivery apps, Door Dash is probably my favorite. As a driver, the service pays you for making food deliveries.
What's really cool about Door Dash is they often offer bonuses during peak times. (Usually dinner time) What does this mean for you? As an example, it's crazy easy to hop into the nearest Chipotle on your way home from work, grab a quick to-go order, and get paid for a quick delivery.
This side hustle works especially well with your Lyft side hustle, because if you're already out driving, it's super easy to begin or end your session with a quick delivery.
Of course, if you're looking to get paid to exercise, you can always deliver by bike. (Or even electric scooter, if your city has those!)
Pay varies by location. In my city, Door Dash pays a flat fee of $1-6 per delivery, PLUS 100% of the tip, PLUS any bonus. In other words, it's totally possible to earn $8 to $12+ for a quick 10-20 minute delivery.
Estimated Income Potential for the next 9 months: $900
Month 5: Earn $200 a month playing with puppies
Rover is an awesome money-making app for dog sitters and dog walkers.
I like to call it the Airbnb for dogs. Instead of leaving your dog at an expensive pet hotel (where they'll probably spend most of the time locked in a kennel) dog owners can leave their pets in the comfy home of a real person.
If you're that person, you could earn anywhere from $25-40 a night. All for playing with a cute little pup!
If overnight stays are too close for comfort, or even if your landlord doesn't allow pets, Rover also supports Dog Walkers. Dog walkers earn anywhere from $15-20 per walk on the platform.
Watch a dog for 1 week a month, and you're looking at $200 a month!
Estimated Income Potential for the next 8 months: $1,600
Month 6: Earn $500 a month for finally putting that guest room to use
If you've got a guest room, chances are it hasn't seen any action since the in-laws unexpectedly ruined your routine for a week straight.
Put that extra space to use! Even single bedrooms on Airbnb can rent for $100 a night.
Pick two weekends a month, and you're looking at an extra $500 in bonus cash. Not bad for running a load of laundry!
Start earning money with your spare bedroom on Airbnb today.
Estimated Income Potential for the next 7 months: $3,500
Month 7: Earn at least $100 a month flipping deals from Craigslist, Facebook Marketplace, and LetGo
What's the saying about someone's trash being someone else's treasure? But here's the thing about trash: it's cheap.
By monitoring online garage sales like Craigslist, Facebook Marketplace, and LetGo, it shouldn't be hard to find one or two deals each month. When you do, scoop in for a great price, then resell the item for its true value.
Your biggest obstacle will be driving to pick up the finds, so set your Lyft or Uber destination for the pick up spot, and you'll be double dipping your side hustles.
I wrote before about people making $2,000 a month flipping furniture on Craigslist. So find a cute desk, do your best Chip and Joanna Gaines impression, and you could be on your way to a lucrative side hustle.
Even flipping just one or two cheap pieces of furniture, exercise equipment, tools, or electronics could easily net you an extra $100 a month.
Estimated Income Potential for the next 6 months: $600
Month 8: Let Ibotta earn you easy money, the lazy extreme couponer way.
"Back in my day, couponing used to mean something…"
Quiet gramps! These days, when you're using an awesome app like Ibotta, couponing couldn't be easier,
Ibotta is a cell phone app offering discounts and cash back at all sorts of stores.
And not just junk coupons, either. We're talking $1 off fruits and veggies at the grocery store, $1.25 of eggs and dairy products, or even a whopping $64 off the dishwasher I bought for my kitchen.
One study found the average user saved $30 a month with the app! Plus, for a limited time you'll get a free $10 bonus after you redeem your first rebate.
Estimated Income Potential for the next 5 months: $160
Month 9: Earn cash just for snapping pictures with Job Spotter
Job Spotter is an app that will pay you for taking pictures of Now Hiring signs with your phone.
It sounds simple, and it is.
I've started making $10 a month, just from snapping pics of Now Hiring signs.
Keep an eye out for these as you drive around for Lyft, and you could make some decent money. And it couldn't be easier.
Estimated Income Potential for the next 4 months: $40
Month 10: Earn $800 for using a new credit card (responsibly!)
If you're not careful, credit cards can make for a bad time with your finances. But, if you're willing to use them responsibly, the sign up bonuses can be amazing.
One of the most lucrative credit card offers right now is the Chase Ink Business Preferred. It comes with a ton of cool features, like approximately 3% back on travel, and oh yeah… a whopping $800 sign up bonus for new users. (Which is actually worth $1,000 if you redeem it for travel…)
To get the perk, you'll need to have good enough credit for approval, and you'll also need to spend $5,000 on the card within the first three months. (Even somebody as frugal as me can hit that limit, as long I'm running everything through the card… And getting sweet, sweet points/cash back in the process.)
The Business Ink is for business owners, but the criteria for what counts as a business is lower than you think.
Do you flip stuff on craigslist (like we talked about in month 7)? Freelance as a Lyft or door dasher (month 3-4)? Run any sort of side hustle?
If you're reading this article, you probably do. Chase doesn't require an LLC or anything fancy to classify as a business owner. Just fill out the application as a sole proprietor and list your SSN as the Tax ID. Chances are, you're running a business and don't even know it.
Total Income Potential: $800 + 1-3% cash back on spending
Month 11: Get paid $78 for your Christmas shopping with Ebates
Surveys from the National Retail Federation show the average American will spend $967 over the holiday season.
With that sort of spending, the average consumer is missing out on some serious cash back.
Websites like Ebates.com will pay you anywhere from 2-15% cash back with one click, and they cover pretty much every online store imaginable. (Amazon, eBay, Groupon, Walmart, Nike, Macy's… you name it. There's literally thousands of stores covered.)
(You can check out my full review of the most popular cash back sites here.)
Assuming an average cash back amount of 7%, if the "average consumer" from those NRF surveys just started their Christmas shopping with ebates, they'd be looking at $68 in free money!
Not bad for an extra click or two.
Plus, Ebates is offering a $10 bonus to all new members right now. (To claim your bonus, you just have to make your first purchase through the site and spend at least $25)
Total Income Potential for the next 2 months: $78
Month 12: Get paid $50 bucks to clean out your junk
There's nothing quite like the holiday gift giving season to make you realize how much junk you've got.
Here's the good news, that junk might not be worthless!
Decluttr is a new app that will pay for your old stuff.
PS – Sign up through my link and use the code "WIZARD5" you'll get free $5 cash on your first deal.
Total Income Potential for the last month: $50
How to Side Hustle an Extra $11,000 This Year
$10,000 is really a crazy amount of money.
You know what's equally crazy? How easy it is for anyone to claim thousands of extra dollars, just by taking advantage of all the sweet apps and offers out there.
God bless the gig economy.
Happy Side Hustling!
For the newer readers, if you're serious about side hustling multiple income streams and are looking for a place to track your path to financial freedom, I continue to recommend Personal Capital. They offer free software that let you see all your accounts in one easy to read dashboard. Plus, their tools help you to avoid losing money. They do this by offering free analysis of the fees you're paying, so you can be sure you're not overpaying on your investments, and their software automatically analyzes your risk profile to ensure you're on track with your goals.
---