Gather 'round kids, and let Grandpa Money Wizard tell you a tale.
Back when I was in college (now over 6 years ago!) I was one of the fortunate few to escape the educational complex without any student loans.
My lucky fate was the perfect storm of a few different things:
First and foremost, I had the extremely generous help from my parents. (Did I mention they're the best? 🙂)
I also received a few thousand dollars worth of GPA-related scholarships.
Then there were the part time jobs, which mostly consisted of brutal days working construction during the scorching Texas summers.
And underlining it all was my choice of a relatively affordable, in-state public university.
But looking back, there's one other income stream that helped just as much, and frankly, is a whole lot more interesting too!
As a college student, I ran a part-time softball bat flipping business.
My records from those days are about as good as you'd expect from a college student. Which is to say they're pretty nonexistent. But all told, I easily made over $5,000 with this side hustle.
That $5,000 went a long way to keeping those student loans at bay, and it even allowed me to build my net worth while going to school. And yet, it recently hit me that I've never talked about this interesting phase in my life on the blog.
Enter today's post!
(But this post isn't all about me… stick around until the end, and I'll share the 3 lessons I learned that can help anyone start a successful side hustle.)
The Wild World of High Priced Bats
I entered college as a washed up high school baseball player. For those unfamiliar with the fading athletic careers of baseball players, they all follow a pretty similar trajectory.
First, denial. Somewhere later, sadness. And then, at the last minute, comes the savior of beer league softball!
As an easier version of baseball, slow pitch softball allows washed up baseball players like yours truly to relive the glory days. And like most sports in the modern age, the game has become extremely equipment dependent.
A good softball bat costs upwards of $300. For the price tag, you get high tech carbon-fibre technology, which is lightweight, durable, and most importantly, flexible. The bat's flexibility absorbs the energy of the softball, then literally acts like a trampoline to help launch that ball back into orbit.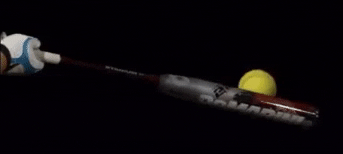 Consistent with my obsessive personality, I found this stuff fascinating. It wasn't long before I was reading everything about softball bats I could get my hands on. Young Money Wizard was on a very important mission to find the world's best softball bat, and as a side product of that mission, I soon had a mental catalog of every single bat recently manufactured, its usual going rate, and how good it was supposed to be.
Now, $300 on a bat was pretty steep for a poor college student. So, I knew that I'd need to find a good deal if I was ever going to experience the swinging nirvana of a top tier softball bat.
Buying Bat Number One
Eventually, I found one of the "good bats" on sale for around $100, so I snatched it up, convinced I'd ended my search once and for all.
And… I hated it!
In my enthusiasm, I'd accidentally purchased the wrong size. Begrudgingly, I decided I'd have to sell the bat and continue my search.
How I Accidentally Made $120
I listed my recently purchased bat on eBay. A few days later, my $100 purchase sold for… $220!
LIGHTBULB MOMENT.
As a college student, when your marketable skills include manual labor and plasma donation, $120 was a ton of cash!
I quickly realized that if I accidentally did this once, I could certainly do it again. And at that moment, my softball bat business was born.
Turning a lucky flip into a strategic business
Pretty soon, I was scouring the internet for my next good deal on a softball bat. It wasn't long before I found another $300 bat, discounted to $200 thanks to a year-end closeout sale.
I snatched it up and eagerly awaited the tube-shaped shipment to the doorstep of my college apartment. When it finally arrived, I immediately posted the bat for sale on eBay. A few days later, the $100 profit was in my pocket.
I continued this strategy, over and over. Sometimes I'd only make $50 a bat. Other times I'd earn nearly $200.
Eventually, I realized I could save on shipping costs if I sold the bats locally. I started listing the bats for sale on Craigslist, which was actually a novel concept back in the day. (I still remember being terrified of my first craigslist deal… we met at a public gas station and I brought a whole crew of roommates with me to make sure this "craigslist" thing was legit.)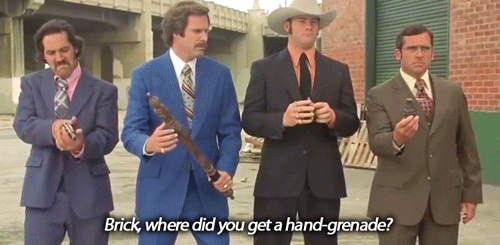 Scaling the Business
My search soon expanded to anywhere and everywhere that might sell softball bats. I scoured other craigslist postings looking for deals. I stopped at every garage sale I could find. I was even a regular at the local used sporting goods stores.
Most of the time I struck out. But occasionally, I'd find a dusty gem of a bat, neglected and buried in the corner of a messy garage sale. Some of these bats were worth hundreds of dollars, selling for just a couple of bucks.
My bat-flipping career peaked during one online softball retailer's going out of business sale. In an effort to move inventory, they'd discounted a widely known $300 bat down to $150. I searched the couch cushions for every dollar I could find, and I placed a massive order for 15 bats. I even called the retailer directly and negotiated a bulk discount.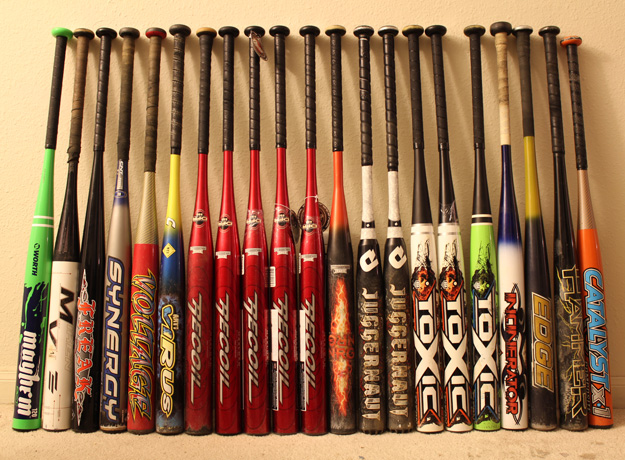 I spent the next few months unloading my inventory, collecting nearly $2,500 in profit from this one deal alone.
When all was said and done, I probably bought and sold over 30 different softball bats during my junior and senior years of college, earning well over $5,000 in side hustle income.
Even better, the adventure taught me some fantastic lessons about making money and running a business. Lessons that anybody could use to start a modest side hustle with the potential to turn into something amazing.
How You Can Start a Multi-Thousand Dollar Side Hustle
Over time, I grew out of touch with the softball market and abandoned my softball side hustle. But I learned three important truths:
1. You can get paid for weird knowledge.
Even something as silly as softball bats for rec-league players can be a profitable niche. If you know an item's true value, you'll start seeing deals everywhere.
In fact, your first side hustle should be about something you know way too much about. It will give you an unfair advantage over everybody else.
2. It pays to take calculated risks.
Emphasis on calculated!
To an outsider, I looked like a lunatic spending almost all the money I had on a bunch of toys. But I'd studied the market and was confident in my potential returns. And in the end, I earned well over 100% on my initial investments.
3. Business doesn't have to be complicated.
Most people try to make business overly complicated.
My softball bat side hustle was as simple as buying something for one price, and selling it at a higher price.
Interestingly, this is the exact same business model as flipping furniture, flipping houses, or pretty much all of the world's largest businesses. (Two examples: Jeff Bezos is the world's richest man thanks to Amazon.com, and the Walton family is the world's richest family thanks to owning the world's highest revenue business – Walmart.)
Closing Thoughts
There's so many ways to make money these days. I hope you enjoyed my jaunt down memory lane!
---
Related Articles: