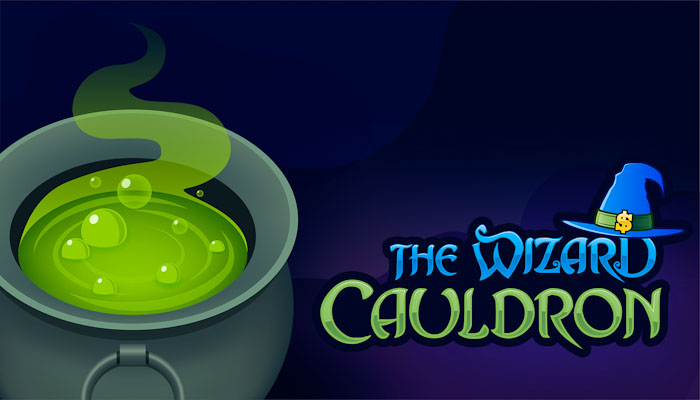 Hey fellow Wizards!
The "W" is capitalized because I think we all deserve some r-e-s-p-e-c-t like that.
In the spirit of keeping this series the shortest type of post on this blog, let's cut the intro and dive right in.
PS – Special thanks to everyone who submitted answers this month! I've compiled and included some of my favorite reader responses!
What I'm Curious About Right Now:
Recently, the IMF announced some potential plans for central bank backed crypto currencies. That news was then followed by Jerome Powell confirming that the U.S. Fed is considering creating their own digital dollar.
If true, the implications could be massive. So I've got a ton of thoughts running through my mind:
A big problem with quantitative easing is that stimulus money doesn't always end up where the central bank wants it to go. (I wrote about this here.) Could a central banks create a new type of quantitative easing, where they deposit crypto currencies directly into the accounts of citizens and businesses?
Could this be the end of the US dollar as the global reserve currency?
What does The Fed entering the game mean for existing crypto currencies?
Reader Input:
Curious to know what the markets will look like going forward after the election. – Linda
With COVID and the shift to remote work, what are the areas of opportunities to earn a living online beyond just a remote W2 job? Example; freelance writer/dropshipper/any other common opportunities for the reader." – Don

I'm quite curious about the app Medium. I deleted all of social media because I was wasting way too much time, so now anytime I pick up my phone I go there and read an article. The difference in my mood all day is mind-boggling." – Paul
One way I Saved $ this month.
Ever since I left the nest and becoming a fledgling adult, I've always had one skeleton in my closet. I throw away a lot of food.
It seemed like no matter my best efforts, I'd always get sidetracked. Before I knew it, that chicken breast thawing in the fridge had been sitting there for weeks. That delicious batch of leftovers completely spoiled. And don't even get me started on the mystery jars buried in the back…
Not only is this awful for planet earth, but it's also a total waste of money.
So I decided I'd start labeling my leftovers. It started with haphazard sticky notes, before Lady Money Wizard optimized the system with some dry erase markers. Now, whenever I thaw a piece of meat or pack up some leftovers, I just jot the date on the front of the container.
I haven't wasted a single leftover since.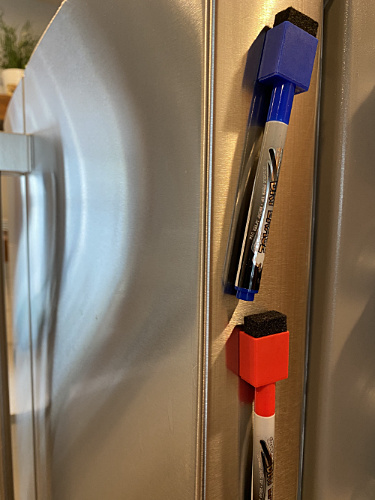 Reader input
Signed up for credit card alerts for any purchase over $1 so that I get an email and better understand in real time where we are spending. (We already track spending monthly in a religious way.)" – Stanley
I'm looking at a lot of alternate cellular carriers. There are some great deals to be had, especially if you know your usage (why pay for unlimited data if you never use it), family plans, signup deals, etc." – Anthony
I'm dreadful at saving this month, got a big paycheck and can't stop spending it." – Gavin
Love the 100% honesty from Gavin! Sometimes being honest with your spending is the most important first step!
One way I earned $ this month.
One interesting side benefit of blogging is that it opens up the door for lots of freelance writing opportunities. In October, I got paid to write an article for Business Insider.
You can read my article here: My grandfather saved $1 million while earning an average income and raising 5 kids. I'm following his advice to retire in my 30s.
Reader input
Staying at home more means more spring cleaning on a regular basis. Selling and donating used tools/clothing/non perishables has been a great way to earn extra income." – Don
I earned a $500 bonus from my boss because I, as a junior attorney, drafted some legal documents way ahead of time and saved my boss many hours of work." – Yvette
I know this sounds cheesy but I have actually made some money in the past and the present by actually saving my recycling money (cans/glass bottles/plastic bottles/non ferrous metals) and putting it together with my 20% savings goal." – Mark
(I had to clarify with Mark on this last one. He says he makes about $20 a month recycling stuff!)
Favorite thing I read this month
I've written before about the average return of the stock market and where that 7% number comes from.
Zach at Four Pillar Freedom took a look at how often that 7% happens on a year by year basis. I think it's a must read, especially if you find yourself worrying over crazy market springs.
Reader Input
Best book I read this month – Undaunted Courage: The Pioneering First Mission to Explore America's Wild Frontier." – Alexander
What I'm reading right now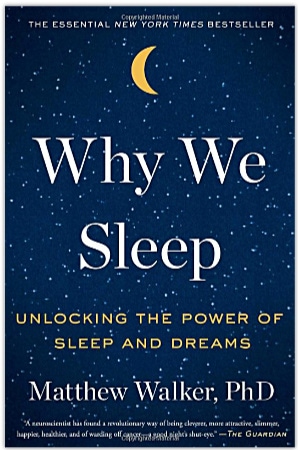 Anyone else guilty of trying to squeak by on 6 hours a night?
I definitely was, but this book completely changed my tune. It's packed with all sorts of fascinating studies that show that sleep can make us healthier & smarter (and how a lack of it can make us dumber) and advice on how to sleep better. A total life changer.
Reader input
Currently reading Rich Dad, Poor Dad, I love it. Halfway though it in one day." – Nick
Think Like a Monk — Easy to digest tidbits of knowledge from a guy who spent 3 years as a monk before coming back to western civilization to spread the word of what he learned. It's a great reminder of what's truly important." – Yvette
Favorite song at the moment
MMW Reader Nick tipped me off to "Lionhearted" by Porter Robinson. Which led me to stumble onto this song from the same album. It's been playing ever since.
What I plan to publish next month
There's a growing conspiracy that the government is lying to us about inflation. Some say inflation is closer to 6-10% per year rather than the 2-3% that's reported. I'm going to write about whether this claim has any legs.
From the archives:
Halloween is tomorrow, so the timing here was too perfect to ignore: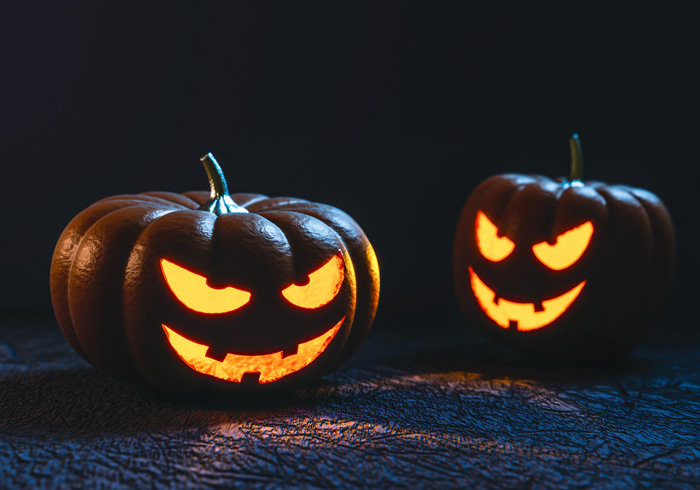 Your Turn!
Thanks again to everyone who sent in responses! I love hearing your perspectives! So, fill out the form and send me an email! (Or just pick one or two to answer.)
What you're curious about right now
One way you saved $ this month
One way you earned $ this month
Favorite thing you read this month
What you're reading right now
Your favorite song right now
Don't forget to subscribe to the email list.
You can also like My Money Wizard on Facebook and follow me on Twitter.
---
Related Articles: