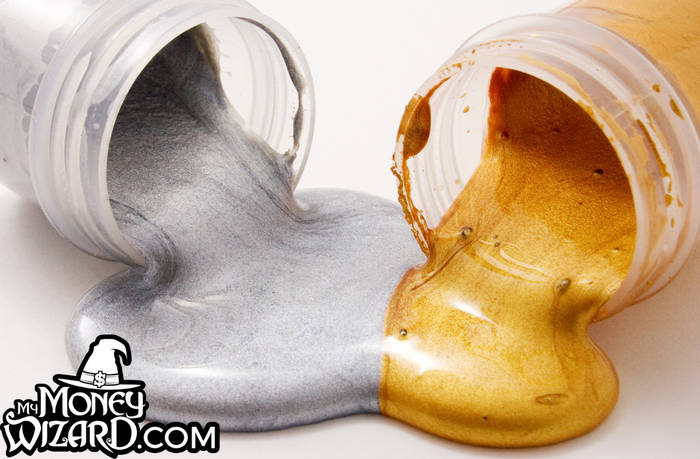 If home ownership were a cult, I think half of America's homeowners would already be gone from kool-aid poisoning.
Call it the American dream. Call it an internal desire for nesting.
Whatever you call it, people attack the home ownership problem with a fire and fury that would make our president proud.
And yet, from where I'm standing, we can solve the entire "buy vs. rent" debate with one simple calculation.
For millennials, buying a home comes down to a question of cash flow.
Nothing more. Nothing less.
Despite all the noise and hoop-la, the buy vs. rent question can be settled with one elementary flow chart:
If the monthly cost of owning a home is less than the cost of renting, you should buy a house.
If the monthly cost of owning a home is more than the cost of renting, you should keep renting.
(I should probably add an actual flow chart here, but you get the idea…)
On paper, that looks and sounds like the 'duh' statement of the century. But don't be fooled – this is one of those russian-doll like sentences, where nearly every word leads to yet another question.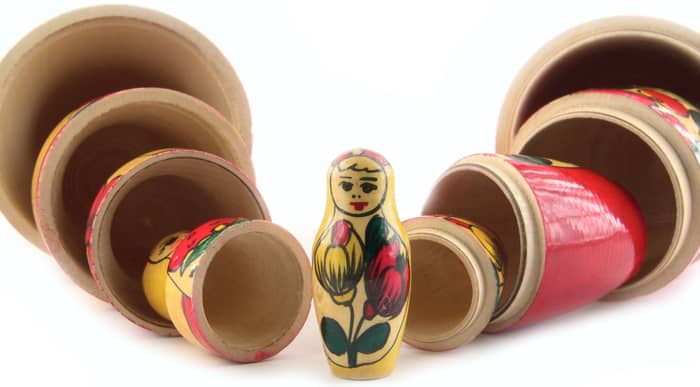 Namely, the things we'll have to figure out include:
What about all those intangible home ownership benefits you've heard so much about!?
What is the actual cost of owning a home, anyway?
Do NOT Listen to the Crowds (The 2 Massive Mistakes Most People Make)
The question of cash flow should be intuitive, but it's not. That's thanks to an army of bankers, real estate agents, and dare I say… baby boomers?… slinging all sorts of distractions our way.
Yes, those baby boomers include your parents…
They'll clamor on and on about the magical equity. (Which it appears, almost nobody actually understands)
They'll create a sense of urgency with fear-mongering about inflation, a seller's market, and who knows what else.
As a result, most people stretch The Golden Rule of Home Buying. They end up buying a house that costs them FAR more every month than their previous rental situation, and it cripples their investment abilities for the 30 remaining years on their new mortgage.
In a nutshell, they drink the home ownership kool-aid.
Biggest Mistake #1: The Trap of Home Equity
One of the most common questions I always get is, "Why don't you include the value of your house in your net worth updates?"
The paper answer is that the house I "own" is technically under Lady Money Wizard's name. At least until we get married next year. But truthfully, I'm not even sure I'll add it once it is in my name.
That's because for the purposes of financial independence, building home equity is a bit of red herring.
Net worth tied up in your house is not the same as true net worth.
Why?
Because you always need a place to live.
Think about it. Once you pay off the mortgage, it's not like you're handed a check for the value of your house. You don't even get a passive income stream.
The only way to profit on a paid off home is to sell your house. And then what?
You've got to find another place to live!
This is why increases in your home's value should be met with a big old shrug.
The only way to capitalize on that increased value is to sell your house, and either downsize to something much smaller, or move entirely to a new town with a noticeably cheaper cost of living.
Almost nobody does this.
Biggest Mistake #2: Not keeping your cash flow as high as possible
The biggest problem with all the rent vs. buy advice is that it typically assumes that if you're not spending your money "investing" in a mortgage, that you'd otherwise be blowing it on wild nights at the casino.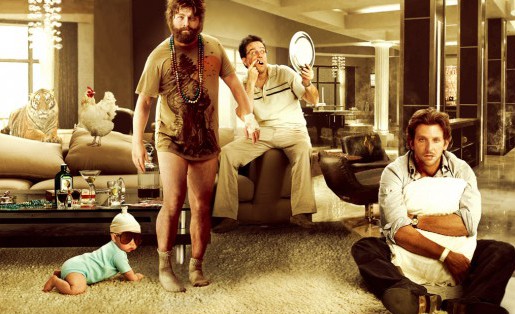 Reality is much different, especially for people money-savvy enough to be reading this site.
If you're chasing financial freedom, you want to be pouring as much money as possible into income producing assets that will support your lifestyle after you leave your job.
With this mindset, your living arrangement is nothing more than an expense. No different than groceries, restaurants, or a car payment. And your #1 priority should be to minimize ALL your expenses, as much as possible.
If you can find a place to rent for less than the cost of owning a home, you free up your cash flow. Then, you can use that money to invest in stocks, bonds, businesses ideas, etc. All of which are actually building your nest egg and buying your freedom.
3 Legit Reasons to Buy a House (If it's cheaper…)
That last multi-section rant might sound like I'm unpacking for an extended stay in Camp Anti Home Ownership. That's not true at all, and I'll again reference The Golden Rule.
If you can find a house for cheaper than your cost of rent, then you should absolutely buy it. (Assuming you're not planning on moving soon, but we'll get to that…)
Why? Three main reasons:
1. You're locking in your rent payment forever.
When I first moved to Colorado, my one bedroom apartment was $800 a month. When I left less than three years later, that same apartment had climbed to $1,100 a month!
Closing on a home protects you from this risk. You've essentially locked in your "rent costs" with a banker instead of a landlord.
If your landlord said, "Hey, is it cool if I never raise your rent for the next 30 years?" you would jump all over that deal.
(Just keep in mind that you're still subject to property tax increases and the inflationary costs of utilities and maintenance.)
2. You're giving yourself leverage
Despite all the myths surrounding it, home equity isn't worthless.
As you continue to pay your mortgage, you are diverting some of that money towards building an asset. And in the mean time, you're also controlling an asset that you otherwise couldn't afford.
While this does come with some risk, it also allows you options. If your home's price does appreciate, you could move to a cheaper location or cash out and downsize.
3. Eventual "rent freedom."
When you pay off the house, a goal most personal finance sites glorify like the pinnacle of money management, you longer have a house payment. Instead, you're "living for free." (Sure, you'll still have to pay property taxes, utilities, and that random sheet rock repair after the dog ate his way through the wall, but we'll ignore all that for now.)
In any case, pay close attention here… the true benefit you gained in paying off the house is a reduction in your monthly spending. NOT the value of your house.
Again, just like the beginning of this article, home ownership, and its potential benefits, comes down to a question of cash flow.
So, how to actually calculate the cost of owning a home
All that theory is great and all, but how do we actually know if a house is helping our cash flow or dooming us to living paycheck to paycheck?
You calculate your monthly "rent" of home ownership. And you make sure not to overlook so many of the expenses most home owners forget about.
I wrote a whole article about the hidden costs of home ownership, but in general you need to be sure to include:
Monthly mortgage (Use a good mortgage calculator and make sure to include interest AND principal. Why principle? Scroll up and re-read my thoughts on home equity.)
Insurance
Property Taxes
Maintenance
Closing Costs
Wait, how the heck do you include closing costs in rent?
When we closed on our house, I was shocked at the price of closing costs. Between expensive inspections, fees paid to the bank, and who knows what else, we paid somewhere around $5,000 to close on our cheap house.
My favorite way to evaluate this expense?
Estimate how long you will live in the home
Divide those closings costs by the number of months you expect to live in the home.
Add those closing costs back to your monthly "rent."
For example, I think it's reasonable we will stay in our house for 10 years. In which case, $5,000 of closing costs is $500 per year, or an extra $42 per month of home "rent."
But… tax deductions! (Or is that a big lie???)
Because math is hard and everyone except masochistic bean counters hates dealing with The Dreaded 'T' Word, it's understandable how many misconceptions there are about taxes and the mortgage interest deduction.
Here's the first thing you need to know about the tax deduction for mortgage interest: even in it's glory days, nearly half of homeowners couldn't take advantage of it.
With the recent tax cuts, 90% of homeowners now get no tax benefits from their mortgage interest.
That's because in order for the mortgage interest deduction to be worth it, you have to have more taxable deductions than the standard deduction. (Now $12,000 for individuals and $24,000 for married couples.) And 90% of people just don't.
For reference, Lady Money Wizard's $180,000 home includes just $5,000 of interest a year. So yeah… like 9 out of 10 fellow homeowners, it's definitely a better deal for her to just take the $12,000 standard deduction.
Go ahead and crunch the numbers for yourself. But as a general rule of thumb, unless you're buying a house over $400,000 (or otherwise donate to taxable write offs like an absolute SAINT) you can ignore any sort of mortgage interest deduction from your thought process.
Tying it all together with a real life example
I ran these exact numbers before we bought our house. And I posted the following chart: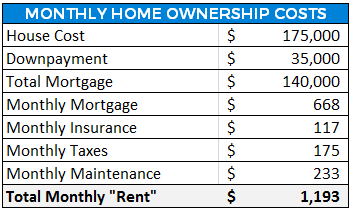 Adding back closing costs, we'd be looking at a monthly rent payment of $1,235.
Considering we were spending $1,200 to rent our two bedroom apartment, this was close enough that we considered the extra $34 a month a worthwhile cost to gain an extra bedroom, full backyard for the dog, private walls, etc.
Plus, for $34, we got to take advantage of leverage, protect against inflation, and put down roots.
Final Answer: When should you buy a house?
So, before jumping into one of the largest financial commitments of your life, I encourage you to run the numbers for yourself. Then, follow The Golden Rule of Home Buying and figure out which of the three buckets you fall into:
1. If buying a home costs less than your current rent →
This is a no brainer! Buy the house! (Just make sure you're not forgetting any expenses!)
2. If buying a home costs a lot more than your current rent →
Keep on, keepin' on. Nothing wrong with #RentLife.
As long as you're investing elsewhere, don't worry about the clueless naysayers claiming you're "throwing away money."
3. If buying a home costs a little more (less than 20%) than your current rent →
Then it becomes a matter of personal preference.
If you're a free spirit who doesn't want to do any maintenance, and instead wants to be able to spread your wings and soar at a moment's notice, definitely do not buy the house.
If you're a homebody who's looking forward to making a place your own or is anxious about putting down roots, then feel free to stretch the budget knowing it's not the financially optimal choice. Similar to how occasionally going to a nice restaurant might not be the greatest choice for your finances, but does have some real value in making you happier.
Emphasis here on a little more, though. If you're increasing your monthly home expense by 20% or more, you could be looking at a serious lifestyle change – both in your discretionary spending potential and your ability to save for freedom.
What do you think about The Golden Rule?
---
Related Articles: