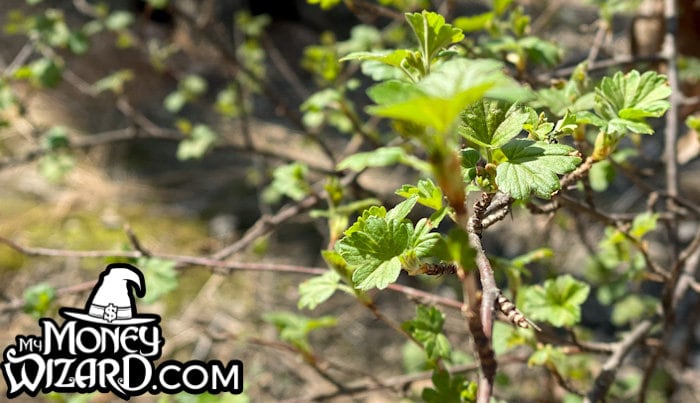 Hey Money Wizards,
You all probably know by now that every month, I track my progress towards a ~$1 million portfolio that will allow me to reach early financial freedom. These last few months, it's been a seriously bumpy ride!
Let's see the latest…
Life Update: April 2020
Like the rest of the country, Minnesota's quarantine remained in effect.
For me, that meant working from home, dodging any and all social interactions, and doing my best to avoid a descent in full blown Howard Hughes hermit mode.
Day 42: I can report that I haven't yet started talking with the cat or dog. All clear.
Otherwise, I settled into a pretty solid groove. I'm fortunate to still hold a job in a time when millions have lost theirs, and I do my best to make a habit of a little daily gratitude. I'm not sure if it's that habit or the quarantine forcing a more simple lifestyle, but I've found myself appreciating life's little moments more than usual.
Without the distractions of morning commutes, huge happy hours, or endless entertainment options, it's just me and my thoughts. I've rediscovered a love of cooking and reading, along with working on some interesting projects on this blog.
I find the simple lifestyle to be somewhat refreshing. This city boy suddenly understands the appeal of people who live in quieter areas. The other day, I actually caught myself looking on Zillow for 30 acre plots in the mountains!
With everything closed down, I don't have my usual parade of pictures for you all. Instead, you'll be forced to sit through the escapades of my home cheffing.
Because hey, taking pics of food is just what bloggers do!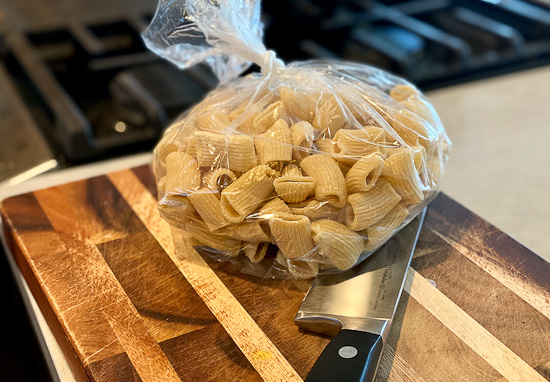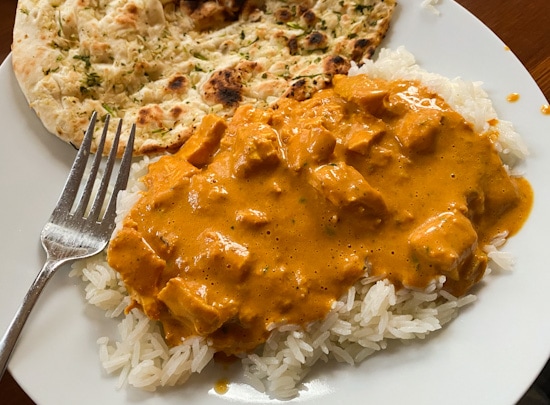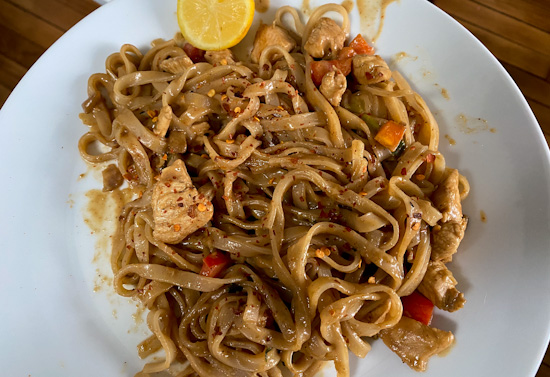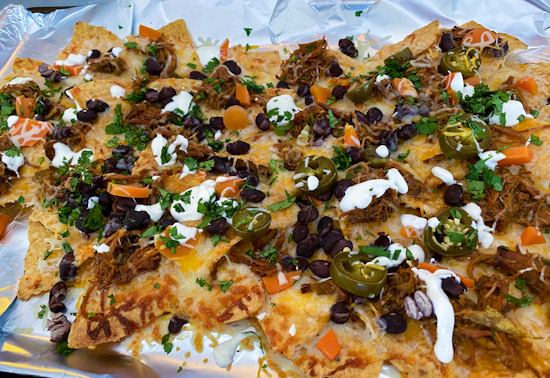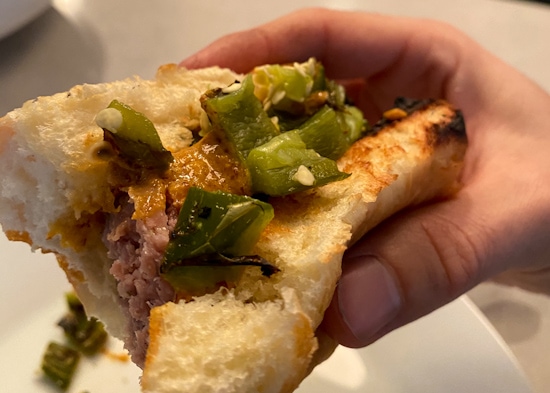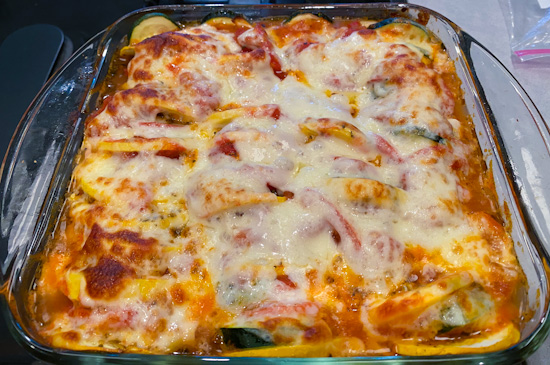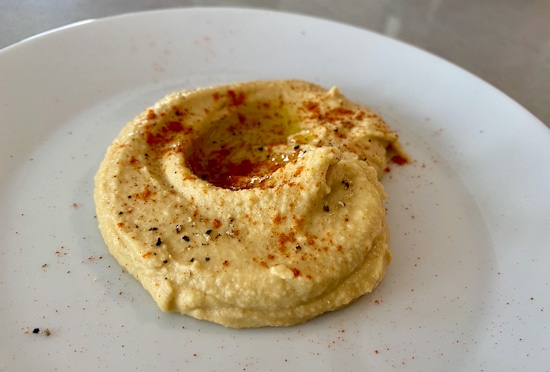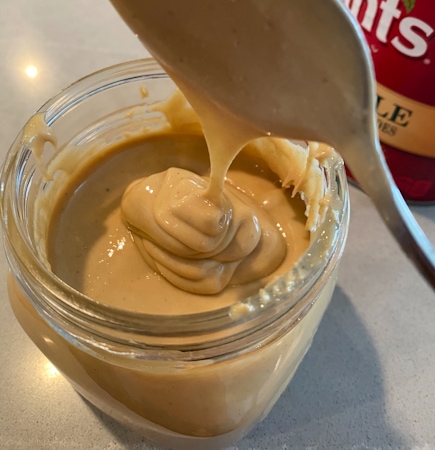 Meanwhile, while all this action went down in the kitchen, The Money Meow was just trying to figure out what the heck a pineapple was.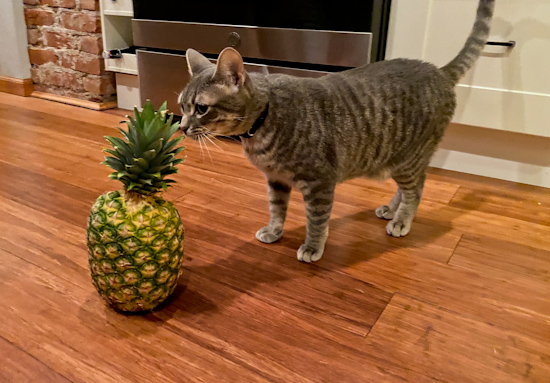 Net Worth Update: April 2020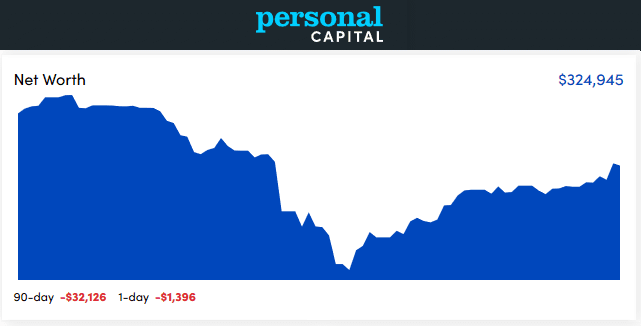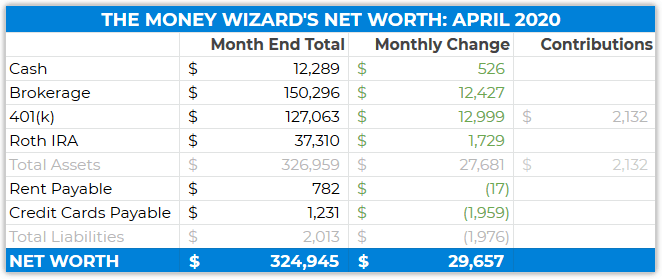 A big rebound in April!
Why?
No clue.
I'll be honest. I've done my best to unplug from the vicious news cycle, and it's been a great choice for my sanity.
The downside is that if you were hoping for a detailed Money Wiz analysis of all the market action this month, you're gonna be sadly disappointed.
Cash: $12,289
(+$526)
I said I'd stay cash heavier so long as the market didn't hit the 35% decline from highs, which in my opinion would indicate a true recession. The market toyed with the 35% drop, but then quickly rebounded. So for now, I'm continuing to build up roughly 10% of my portfolio in cash.
Brokerage: $150,296
(+$12,427)
No brokerage contributions this month, but a hefty rebound nonetheless.
If you're curious about my allocation, check back to last month's net worth update, where I talk bout my long term allocation goals compared to my first quarter 2020 allocation.
401(k): $12,999
(+$12,999)
As I said last month, it helps knowing that even if I've unplugged from market news, my maxed out 401k keeps making $2,000 investments each month, no matter how lazy I get.
That's dollar cost averaging, yo, and it's one of the two best ways to profit off a falling stock market.
Roth IRA: $37,310
(+$1,729)
This would breakdown to $34,310 in Vanguard's REIT index fund and $3,000 in cash.
Last month, I forgot to shift that last $3,000 into the REIT like I planned, so I'll make that quick fix in May.
Rent Payable: $782
($17)
The weather was absolutely beautiful in Minnesota this April, which has a nice impact on our utility bills. When it's 70 degrees and sunny, heating and cooling equipment can pack sand!
For newer readers, I split a mortgage for a house in Minneapolis that my fiance bought for $180,000 a few years ago. This "rent" covers my half of the mortgage, utilities, taxes, expected maintenance, etc.
Credit Cards Payable: $1,231
($1,959)
As usual, the credit card bill doesn't exactly reflect my monthly spending. Time for a detailed spending report!
PS – For newer readers, this balance gets paid off everything month, because credit card interest is financial suicide.
Total April Spending: $1,968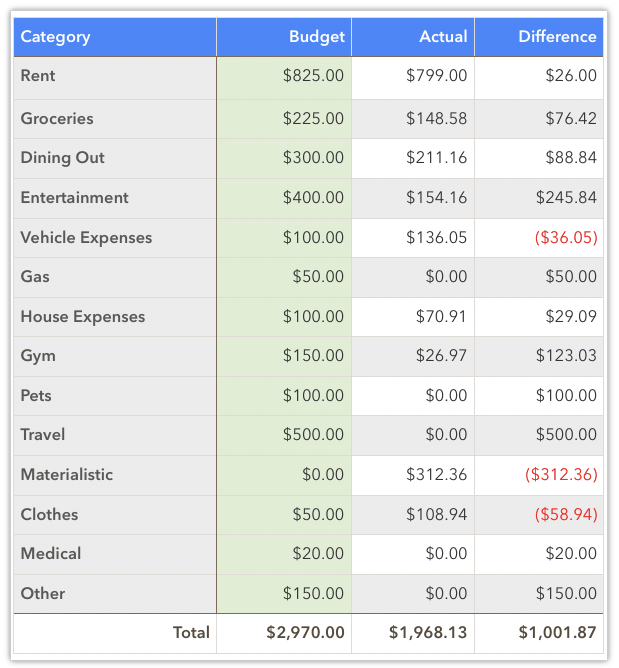 No surprise that a month spent locked in the house means the most frugal month of the year so far.
And I only succumbed to one (extremely expensive!) online impulse buy. So that's good… maybe?
Groceries: $149
I've actually been doing grocery pickup or delivery, since I'm pretty sure a heavily trafficked grocery store is one of the worst places you could be right now. It's meant less rock bottom grocery deals compared to my usual $35 a week grocery strategy, but whatever. Safety first!
Dining Out: $211
I'm still trying to support my favorite local restaurants, including a few hefty tips for the brave servers putting themselves out there during all this.
A few of my favorites have already closed down, so fingers crossed the others make it through.
Entertainment: $154
Same thing here. This amount was all support for the local breweries.
Minnesota is doing home crowler delivery, which has to be the coolest thing ever. Can we keep that feature after quarantine is over?
Gym: $27
Just a heads up that most (all?) gyms are allowing you to put a hold on your account. I didn't realize this, and got charged for a month I didn't use. A 3 minute phone call fixed the next few months, though.
Materialistic: $312
Guys, I did it. I impulse bought a $300 Vitamix blender…
To be fair, impulse bought might be a strong description. I've been eyeing one of these blenders more powerful than a couple of horses (literally, it has 2 horsepower…) since I was making protein smoothies in college.
Nowadays, I'm a little less concerned with bulking up and more interested in liquefying healthy veggies that are otherwise a pain to eat.
So far, I've loved this one, and it fits with my 2020 theme of strategically spending a little more money, especially on stuff that builds health.
How else do you think I got that hummus and peanut butter so silky smooth!?
Clothes: $109
A good strategy when it comes to your finances is to do the opposite of the crowds. And with the global lockdown, the last thing most people are thinking about is going back into the office. This means clothing retailers have tons of backlogged inventory.
So, I took the opportunity to re-up on some dress shirts for work at an astounding 70% off. Plus a few casual clothes that I've been putting off for too long.
How are you holding up during these crazy times?
This is one of the most nuts times in history. Any good quarantine stories to tell your grandkids yet?
PS – Regular readers know by now that my favorite free tool for tracking your spending continues to be Personal Capital. The free software allows you to automatically see all your accounts in one place, and generates nifty spending reports so you can easily stay on top of your money goals.
---
Related Articles: