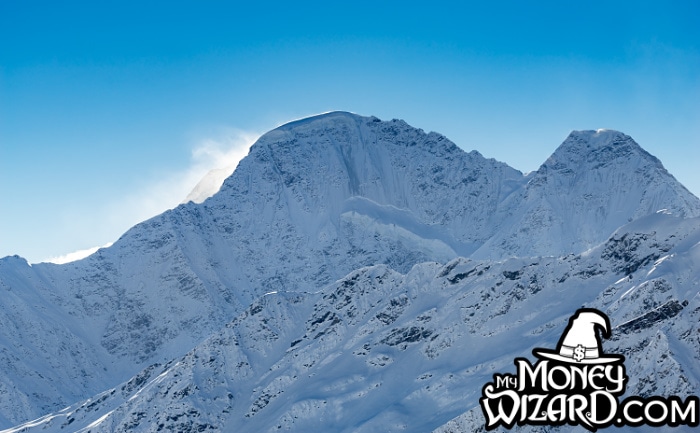 Welcome to VERY SPECIAL monthly net worth update!
As you probably know, every month I track my progress to my goal of about $1 million in net worth, which I'm hoping will allow me to take an early retirement from my white collar office job. I'm currently 30 and hoping to retire within the next 5 years. Read on for the latest progress.
*As always, I am not an expert or financial advisor, so nothing on this site should be considered financial advice. These are just like, my opinions, man. Always do you own research, and always abide by The Dude.

Life Update: February 2021
Not a whole lot to report this month.
Winter in Minnesota + no travel + COVID still existing = a pretty uneventful month.
I'm not complaining though. There's worse things in life than a comfortable routine.
I got into a groove of working all day, hitting my makeshift basement gym in the evening, and then relaxing over dinner, books, or TV with Lady Money Wizard at night. Mix in a couple sunshine-grabbing walks with The Money Pup and some fancy dinners to keep our sanity, and life is good.
Net Worth Update: February 2021
This is usually the part of the update where I insert a nice clean screenshot of Personal Capital's net worth dashboard. Unfortunately, Personal Capital was on the fritz this month, so we're stuck with my homemade spreadsheet.
(I've been with Personal Capital for the past four years, and this is only the second time in four years this has happened, so I'll cut them some slack. That said, both times were within the past few months, so hopefully it doesn't become a trend.)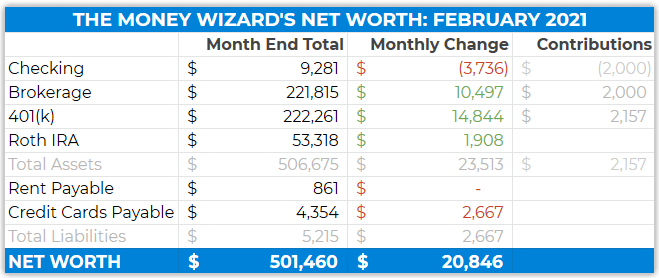 The big news – half a million!
*insert confetti drop*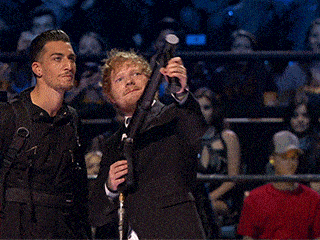 *good enough*
How does the illustrious half-a-millionaire mark feel?
Pretty good, actually!
When I started this site, my minimum goal was $750K in savings before walking away from work. Over the years, I've increased my spending from around $24K per year to $30-35K. Using the 4% rule, that means a safer target these days is probably closer to a million.
Either way, if building wealth is like a terrifying airplane ride, we've officially got liftoff!
The nature of compounding investments means that once you get halfway to your goal (numerically) you're actually closer to 75% of the way there.
Super counter-intuitive, but take a look again at FourPillarFreedom.com's chart:
In that example, it takes a whole 22 years to reach $500,000 but then only 8 years to hit $1 million!
In my case, it's taken me nearly 8 years of full-time work to reach $500,000. (Plus another 7 years of part-time teenage savings.) But I might hit $1 million in just 3-4 more years.
The big wildcards are:
If/when the next stock market crash hits.
How much of my salary I save this year. (I'm shooting for another $50,000 or so)
Whether I hit my hail-mary goal of $36K in side hustle income in 2021.
Either way, I feel like I'm getting so close to the end of that tunnel.
Exciting stuff!
Portfolio Allocation – February 2021
This is also usually the part of the post where I share my exact portfolio allocation. Personal Capital is awesome at calculating that… except when it's on the fritz. Adding everything up manually is bit of a nightmare, so we'll put it on hold until next month.
(I suspect it's still pretty similar to last month, which totaled 65% US stocks, 11% Reits, 10% international stocks, 6% bonds, 6% cash, and 1% gold/silver.) Not mentioned or counted is my larger and larger gamble into cryptocurrencies.
Random note – using the word "fritz" for the first time in forever reminded me of when I was a kid, and the tube TV blew up yet again.
"TV's on the fritz again!" usually meant it needed a new fuse or some other quick repair, but in either case, it was pretty devastating for a young lad who was missing the latest episode of Are You Afraid of the Dark on Nickelodeon. I had to chuckle at how far our 60+ inch LCD uber-HDTVs have come, and how good we've got it these days…
Checking Account: $9,281
($3,736)
Two main reasons for the drop this month:
I transferred $2,000 to my brokerage account.
I bought a lot of inventory for my flipping side hustle that I haven't sold yet.
Brokerage: $221,815
(+$10,497)
The only action here is that I bought $2,000 more of gold ETFs this month. So, this is mostly a 3% increase in my portfolio due to market growth.
401(k) : $222,261
(+$14,844)
Here's an interesting quirk – for the first time since I started saving, my 401K actually passed my after-tax brokerage account this month. I guess that's what happens when an account gets the benefit of $19,500 of automatic pre-tax contributions each year, plus another $7,000 or so from employer matching.
My contributions are still invested like so:
50% S&P 500 Index Fund
30% Small Cap Stocks Index Fund
20% International Stocks Index Fund
Roth IRA: $53,318
(+$1,908)
I contributed the $6,000 maximum back in January, so this is just investment returns in action.
The Roth is still roughly:
Vanguard REIT Index Fund (VGSLX): $38,500
Vanguard International Stock Index Fund (VTIAX): $13,000
PS – here's why I like VTIAX more than VFWAX.
Rent Payable: $861 (+$0)
What are the chances my utilities are the exact same two months in a row? More than 0%, it seems.
FYI, I'm still splitting the mortgage on a house that my fiance bought for $180,000 a few years ago. This "rent" covers my half of the mortgage, utilities, taxes, expected maintenance, etc.
Credit Cards Payable: $4,354 ($2,667)
Let's take a closer look at the spending:
Total February Spending: $2,576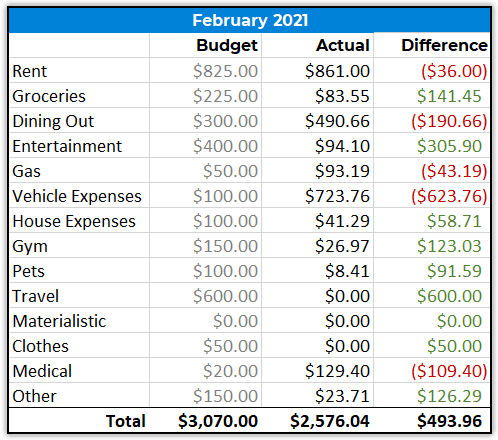 Vehicle Expenses: $724

You might remember that last month I coughed up a $1,000 insurance deductible for doing a Tokyo drift across a patch of ice into a parked vehicle.
When it nearly happened a second time, I got suspicious…
Turns out, those 40,000 mile tires were toast after 35,000. So, I sprung for the best new all-season tires money can buy, figuring if $600 saves me a few thousand in insurance deductibles (not to mention added safety) then it's a no-brainer.
Medical: $129
I placed a mega-order for the best surgical masks money can buy. (I'm noticing a trend in my spending preferences this month…)
Those masks really are the bomb though – they're the same ones Dr. Fauci was spotted in, and they'll make the typical surgical mask feel like cheap tissue paper.
Man, you know it's a boring year when you're getting excited about buying surgical masks…
#COVIDLife
Entertainment: $94
To-go coffee and three brewery orders. Can herd immunity show up already?
Gym: $27
Again!?! I haven't stepped into a gym in months!
I'm just throwing money away on this. Time to cancel…
The first $100K really is the hardest…
It seems like just yesterday that I was starting this blog after hitting my first $100K. (For fun, here's the first blog post I ever wrote…)
As they say, the first $100K really is the hardest. After that, compound interest starts going nuts.
I truly hope these updates have helped you out in some way!
PS – Want to track your net worth like this? Personal Capital is my favorite tool to do so. The free software is truly awesome, so just check it out already!
---
Related Articles: