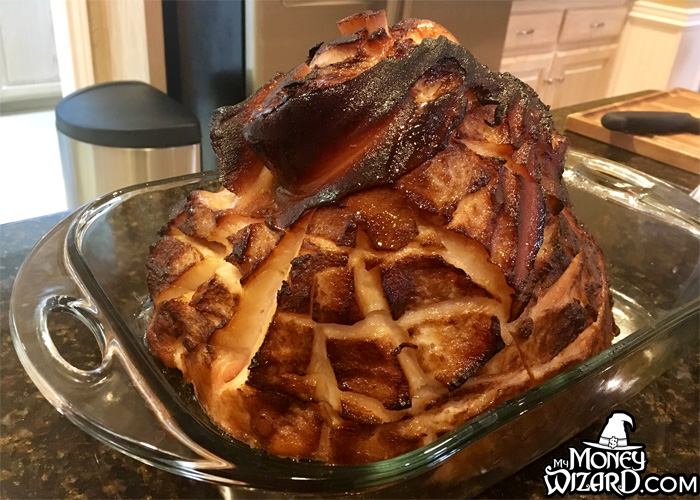 Thanksgiving is the best holiday. By far.
Come at me, Christmas.
To be fair, since nobody actually cares about half of the other holidays, that makes the competition slim in a hurry.
Sure, scoring a day off work for Labor day is cool and all, but does anyone really look back with nostalgia at the power of trade unions and their impacts on the 1880s Labor Movement?
Which really only leaves the big guns. Christmas does have the bright lights, and boy… do I love me some good Christmas lights. But Christmas is also held hostage by advertising and consumerism, which walks people down the plank to guilt stricken gift giving.
And while they've recently tried to infringe upon Thanksgiving's wholesome image by opening the Black Friday floodgates after dinner, everyone knows they still can't touch this.
No matter how hard they try, people view Walmart's 6:00 PM Thanksgiving night opening with disgust, because they know what the holiday is really about, and it's just three things:
Friends, family, and delicious homemade food.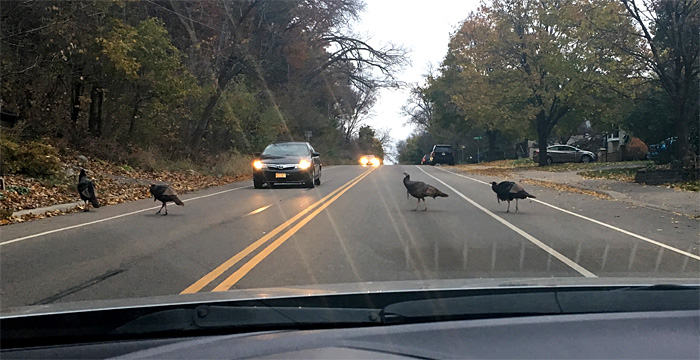 I was thankful for all three this November. In Minnesota, I had my pre-thanksgiving Thanksgiving, then used some travel points to book a flight down to Texas for the big show.
As a native Texan living in Minnesota, I've got that sort of inter-state expat thing going on, and it makes the precious time with family that much sweeter.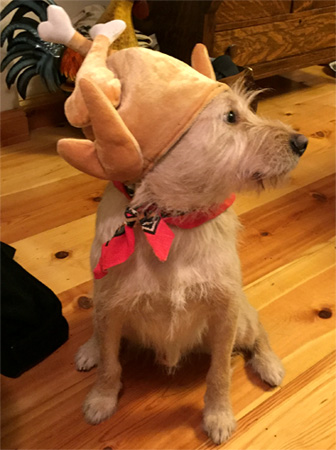 Other November news included using The Cash Cat as my proxy to vote in the local elections: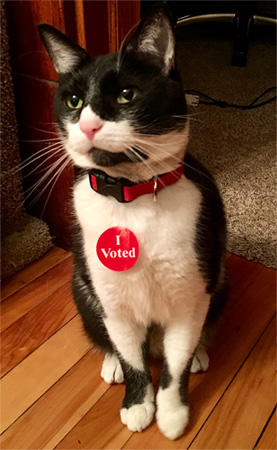 AND MOVING INTO A NEW HOUSE.
?
The early part of the month was packed with oh… about 9 million trips back and forth between the apartment and the new house. It was a humbling reminder that even when you're extra cautious about buying stuff, the accumulation is real.
In preparation for the move, we Craigslisted, donated, and trashed our stuff with the fury of a Buddhist Monk. And amazingly, as I write this, there's still pile after pile of stuff sitting in our basement, just waiting for a spring garage sale.
But on the whole, I've loved the house so far.
At 1,200 square feet, we're both glad we stuck to our guns on the sizing. It's just big enough that we don't feel weird about inviting people over or having guests use the extra bedroom, while being small enough that the day to day movement doesn't turn into the mile long hikes found in million dollar homes.
Plus, there's the miniscule mortgage payment, which should help keep me saving like a maniac towards financial freedom.
And besides, there's no sense in spending more, when studies show I wouldn't use the extra space anyway.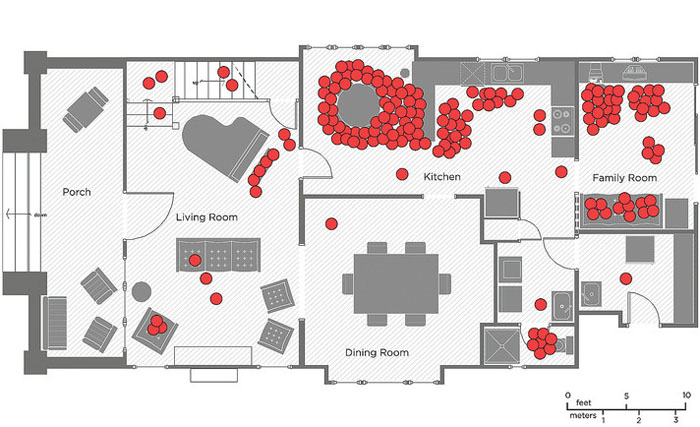 On the last day of November, we celebrated a successful month in the new place by setting up our first Christmas decorations. Hey, I told you I love the bright Christmas lights!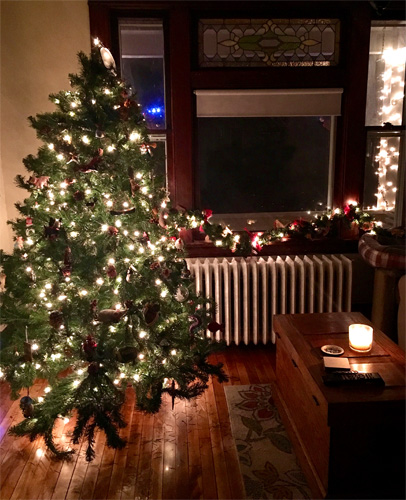 Net Worth Update: November 2017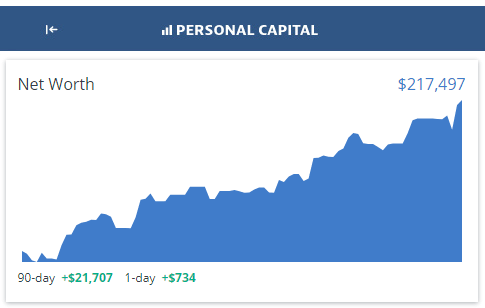 Holy stock market increases…
And the detailed breakdown: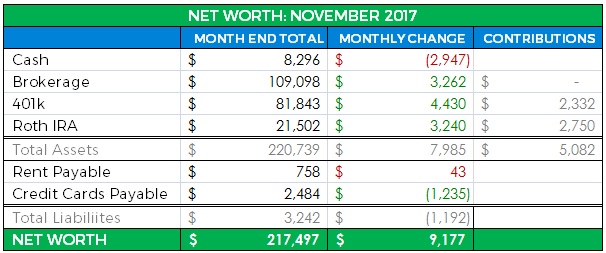 To the details!
Cash: $8,296 (-$2,947)
Hey look, I'm finally putting my cash to use! After months of holding enough cash to make me hypocritical of my views on emergency funds, I finally started putting up or shutting up.
My cash on hand dropped by $2,750 when I finally made a contribution to my Roth IRA this year. Then it dropped another $200 (despite paychecks coming in) because I spent a S#!T-ton of money this month. But we'll get to that in a minute…
Aside from being an embarrassing hypocrite, the bigger reason for me holding so much cash was that I was living in a dream world where I'd be able to save up enough money to buy an investment property before the April 2017 Roth IRA deadline.
Then, earlier this month, I had a brief moment of clarity. It went something like this.
And that's my plan. I want to have a fresh start to 2018, so I contributed $2,750 to my Roth in November, and I'll contribute the last $2,750 in December.
Then, instead of playing catch up next year for 2017 contributions, I'll be off to the races towards my eventual investment property.
Brokerage: $109,098 (+$3,262)
This market is just never ending. It seems like every week Personal Capital sends me an email to let me know what a ridiculous return my investments have made, without me doing a thing.
Earlier this week the Dow market topped 24,000 for the first time in history. Obviously, this is good news for somebody holding 6 figures of market investments.
My breakdown remains:
401(k): $81,843 (+$4,430) 
The rapidly rising market helped here too, and so did the fact I'm contributing a HUGE portion of my paychecks to my 401(k) through the end of the year.
Man, it's going to be so nice to hit the ground running on my 2018 contributions.
I'm still playing catch up after a few months earlier this year, when I only contributed enough to get my company match. (I wanted to kill that car loan before paying a cent of interest. I succeeded, but I've had to contribute a massive amount of my paycheck since, in order to max out my 2017 tax benefits.) It's been a bit of a cash drain, to say the least.
PS – if your company is like mine, the time to start contributing for 2018 contributions is actually in the first or second week of December, since those paychecks don't get paid out until the new year. Check with your HR!
And don't forget, the IRS says we can contribute an extra $500 in 2018!
Roth IRA: $21,502 (+$3,240)
You all… I FINALLY did it! I made a contribution to my Roth IRA this year.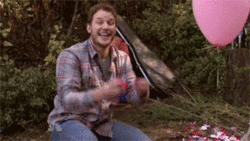 And it feels GOOD! So good, that I'll contribute another $2,750 in December.
The whole Roth is still invested in Vanguard's REIT Index fund. I may re-evaluate this allocation soon, but for now, it still seems to work.
Despite the girlfriend and I just closing on the house, I still don't technically have any real estate in my name. So for diversification's sake, holding $21K of REITs seems like a nice addition to the portfolio.
Rent (Mortgage??) Payable: $758 (+$43) 
With the home inspection noting a new $6,000 roof in our future, a slowly dying water heater, and who knows what other surprises of home ownership, Lady Money Wizard and I decided to just keep pretending our monthly rent is $1,300, even though our mortgage is only $680. We'll put the $620 difference into a high yield saving's account for now.
So, why the $43 increase? I forgot we'd be paying for utilities for two places at once, because of the move.
Credit Cards Payable: $2,484 (-$1,235) 
A decline from last month's huge bill, but still a little more than I'd like. Here's the detailed spending breakdown:
Total November Spending: $2,731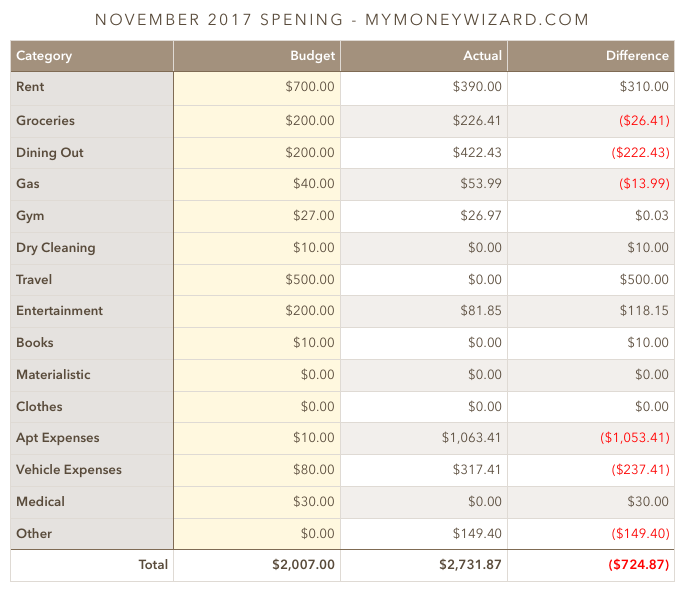 Ouch. Not a good month.
To be completely honest, this might be the first Net Worth Update that I've been embarrassed to post. Mostly because of one category:
Dining Out: $422.23
What. The. Hell.
Obviously, I fell off the wagon hard in November. I could probably write a whole Go Figure article on this month's meal spending alone, but it amounts to dining out 23 times in November. That's almost once per day!
Is this what rock bottom looks like? 
I could make up a million excuses for this. I could write about how busy I was with the move, how the new place's lack of a dishwasher makes take-out all the more appealing, or any number of other weak explanations.
But the point is, I blew some serious cash! And I'm determined to get this under control next month.
Other major line items:
Pretty crazy that in all the wild spending, my net worth still had such a huge increase. If that's not motivation to keep investing into productive assets, I don't know what is.
By the way, if you're not already tracking your own spending, I can say from experience it's probably the easiest way to take control of your money. I highly recommend Personal Capital, which will track everything for you automatically. If you prefer to be a little more OCD, you can always track it manually using this underrated iPhone app.

Readers, how was your November?
---
Related articles: