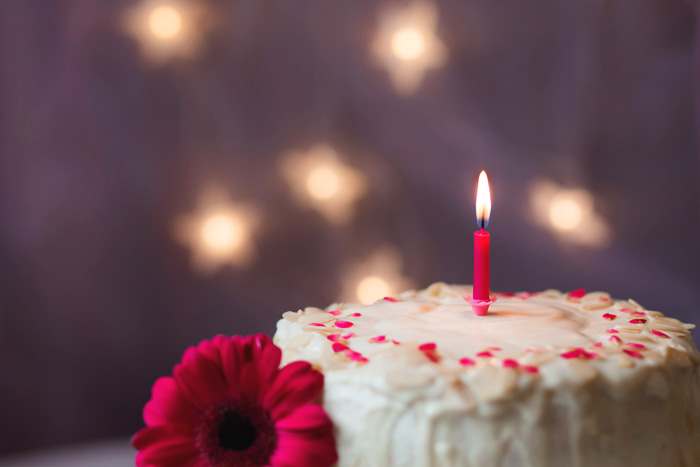 One year ago today, I opened the doors of MyMoneyWizard.com to the world.
Electronic, metaphorical doors of course.
I'd always dreamed of running a website. As a youngster, I can remember googling, wait… google wasn't really a thing back in the 90s.
Here's a dial up connection noise to really set the scene for this intro:
As a youngster, I can remember using some super cool website called AskJeeves.com to learn about HTML coding and website building.
At some point, I put together a totally badass website hosted on Angelfire.com. About the only thing I can remember from the site was its powder blue background, and how excited I was to finally get the sidebar links working.
What the site was about, we'll never know. If I had to guess – probably a mixture between Nintendo 64's 007: GoldenEye, various Major League Baseball players, and Pogs.
I even attached one of those sweet digital hit counters to proudly display the traffic: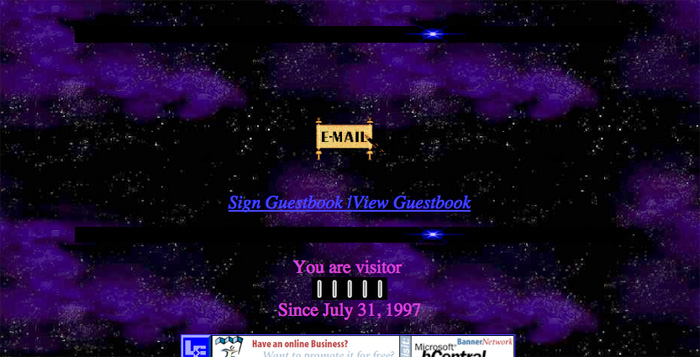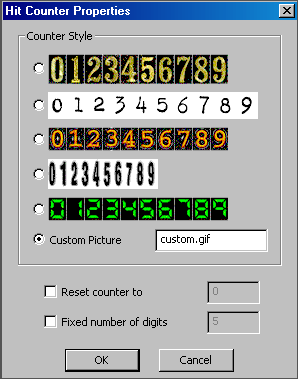 I vividly remember that odometer blinking "36." 35 visits from myself and 1 from my mom. Traffic was booming!
Over time, the internet marched on, leaving those old school Angelfire sites a mess of broken links, sunken somewhere at the bottom trenches of Google, or Yahoo, or Lycos, or whatever search engine was popular at the time.
And so my webmastering career ended just as unspectacularly as it started. And for the next 15 years, my contribution to the World Wide Web fell silent.
How MyMoneyWizard.com was born
But my website aspirations still lingered. When I found myself bored with the mundane realities of the post-college real world, I started dreaming again.
I was already writing anything and everything to escape. Lengthy amazon reviews, emails to friends, and forum posts about finance. Why not start a blog?
Sure, the internet had plenty of personal finance blogs, but they all had a pretty similar theme. 40-year-old retirees with mustaches or net worth updates from millionaires just didn't seem all that accessible to an audience starting their journey.
When I looked around, I realized there wasn't really any blog that kept personal finance entertaining for a younger crowd. And that's exactly who I wanted to reach, because, well…
I'm a part of that crowd.
The mid-20s person sits at a fork in the road. It's the age when the world presents a choice: head down a path of continuous stress and financial woes, or set yourself up for a lifetime of money mastery.
In November 2015, I was surprised to see my bank account crest $100,000. I thought this neat little coincidence of the numbers just miiight help people take my advice seriously, so I purchased the domain MyMoneyWizard.com. (Through Bluehost, for any aspiring website owners out there.)
I then spent the next six months nervously designing the site. Hey, I had some good looking shoes to fill after my Angelfire gem!
Of course, the design wasn't actually the 6 month hang up. Truthfully, I was terrified of going live.
What if nobody likes my writing? What if nobody cares what I say? What if the only visitors are me and my mom, again?
Publishing all your thoughts and opinions for the world to see is scary enough. Baring all on a subject as taboo as money is even scarier.
Against my better judgment, on April 25, 2016, the blog you're reading right now went live. This was the post.
(Readers dedicated enough to read through the entire Archives might point out the actual first two posts, which were written in November. In reality, those sat behind the curtain during my 6 months of "designing" before going live in April.)
The Blogging Experiment – One Year Later
When I published that first article, I made myself a promise. I was going to stick with blogging for one year, no matter what, before I could give up.
I knew I enjoyed writing, but the internet is a big place. And I was just one voice in the chatter. I thought maaaybe after one year I'd be able to tell if anyone cared.
Well, here we are. One year later. I'm happy to report that the site has been a raging success, and I have zero intentions to shut it down.
This blogging experiment has truly been one of the most rewarding projects I've ever involved myself in. Every time I receive a personal reader email, an inspiring article comment, or an enthusiastic Facebook share, I can't help but do a little heel click in my office chair and marvel at the wonders of the internet.
So I want to say THANK YOU. At the risk of sounding dangerously cliché, you – the reader – are what makes this site what it is.
I'm just a guy typing some nonsense on a keyboard. You're the one who keeps this site alive.
Go Figure Special Edition: One Year of MyMoneyWizard.com
170 Page views in the blog's first month.
150 About how many of those page views came from me.
100 Page views the first day I thought an article went viral. I remember my heart pounding as I watched the page stats, refreshing them over and over again.
15,151 Number of page views the day this site was on the front page of Yahoo.com.
85,510 The most page views in a single month.
20 Total email subscribers after the first 4 months.
2,378 Email subscribers today. (You are on the cool kids' email list, right?)
1 How many times this site was featured on the front page of Business Insider next to the President of the United States.
5 How many different Carticles you had to sit through while I agonized over my car purchase.
68 Total articles published in the past year.
82,069 Total number of words written.
76,944 Total number of words in the first Harry Potter book.
9,000,000 About how many questions I got about my $20 internet bill. 😉
It's been quite the ride, and I still can't quite believe how far we've come.
And finally, let's hand out some year one article awards:
This is like the Grammys or the Oscars, but better.
Most Viewed Post:
Being a featured post of the front page for most of the year might have helped this one along, but the stats don't lie. It shouldn't be surprising, who doesn't want to be a multi-millionaire, and who doesn't like easy stuff?
Conveniently, 401k benefits check both of those boxes.
Least Viewed Post:
Either there aren't very many single readers, or this post was a total flop.
Don't answer! That was a rhetorical question.
Most Shared Post on Social Media:
Followed not very closely by:
Most Controversial Article:
Home owners sure do love their houses, and I got a lot of flak for suggesting a house might not be the best investment. Looking back, I think the article comes across a little too much like "Rent vs. Buy" as opposed to my intended message of "a house is a really, really lousy investment."
Longest Post:
Weighing in at 2,069 words:
Shortest Post:
Fighting in the lightweight division, at only 664 words:
The most fun post to write:
Some stories are just too crazy to make up, and this post was full of them. I've never stumbled across so many fascinating Wikipedia pages in my life.
Most popular posts that aren't featured in the sidebar:
Last but not least, some of my random favorite posts:
I really enjoyed writing these ones, and I was pretty happy with the way they turned out. But the stats say most of these weren't read as much as the others, so here's to giving them a second chance!
How One Brilliant Marketing Scam Created the $32,641 Wedding (Part 1) ­– Wedding spending has spiraled completely out of control, and the history is fascinating.
What Professional Poker Taught Me About Investing – I took on a crazy poker challenge and accidentally learned a ton about investing along the way.
Millennials Are Getting Screwed on Home Prices… Right? ­– Nobody wants to admit why homes are so expensive, and I devoted an entire article to it.
Happy Blog-iversary Everyone!
It's been an awesome ride so far. Here's to many more years together!
Anyone want to admit being one of the 20 brave souls subscribing before August 31, 2016? 
---